Southern California will Soon Get a Taste of Texas Barbecue with Five New Dickey's Barbecue Pit Locations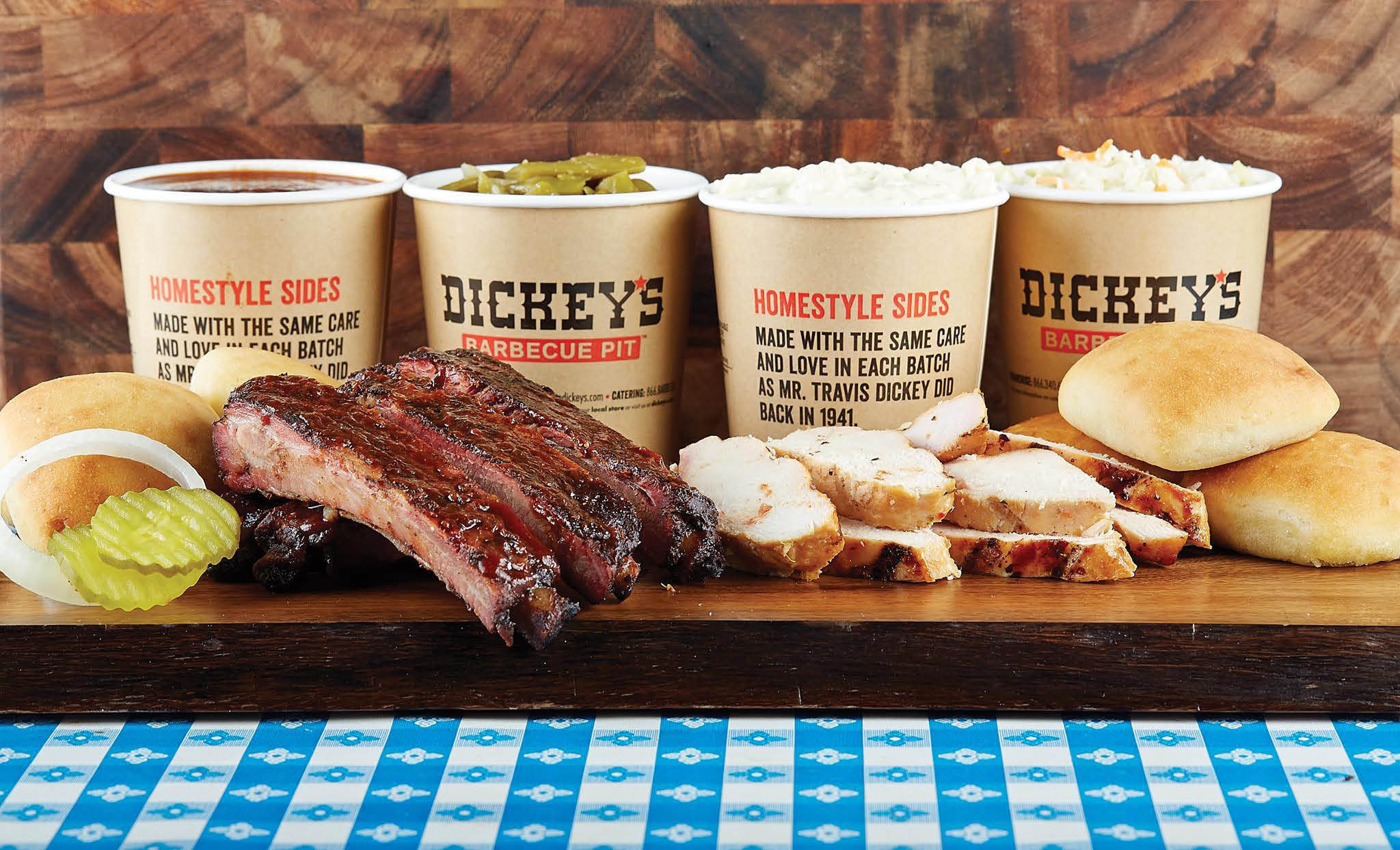 (Huntington Beach, CA) Dickey's Barbecue Pit is expanding again throughout Southern California with new locations planned for Huntington Beach, Costa Mesa, Cerritos/Artesia, Lakewood and Yorba Linda. The five-store development agreement with PK Group, Inc. will open the first location in Huntington Beach in early 2017. The Costa Mesa store will follow in late summer to early fall of 2017.
PK Group, Inc. was formed out of a long-term friendship between entrepreneurs Kelvin Solomon and Phillip Peoples. Solomon is a restaurant veteran with 20 years in the restaurant industry and also owns other businesses including a nursing school which has tripled in size over the last decade. Peoples owns several very successful Transportation and Logistic Companies. The two have been friends for over 40 years and always wanted to open a business together. After sampling the Texas-style barbecue at Dickey's, the duo immediately knew their next venture. "I look forward to opening my first restaurant and am thrilled to go into business with Phil," Solomon says. "Dickey's is doing great things and we are excited to be a part of the brand's growth in California." Dickey's Barbecue Pit now has more than 100 locations in California.
"Dickey's has grown exponentially throughout California and we look forward to adding these five new locations," says Roland Dickey, Jr., CEO of Dickey's Barbecue Restaurants, Inc. "After Texas, California has the most Dickey's locations with new stores opening weekly. We congratulate Kelvin Solomon and Phillip Peoples on this venture."
To learn more about franchising with Dickeys, visit www.dickeys.com/franchise or call 866-340-6188.

To find the Dickey's Barbecue Pit nearest you, click here. Find Dickey's on Twitter, Facebook and Instagram.
About Dickey's Barbecue Restaurants, Inc. Dickey's Barbecue Restaurants, Inc., the nation's largest barbecue chain was founded in 1941 by Travis Dickey with the goal of authentic slow-smoked barbecue. Today, all meats are still slow smoked on-site in each restaurant living up to the company tagline, "We Speak Barbecue." The Dallas-based family-run barbecue franchise offers a quality selection of signature meats, home style sides, tangy barbecue sauce and free kids' meals every Sunday. The fast-casual concept has expanded to more than 550 locations in 43 states. This year Dickey's won first place on Fast Casual's "Top 100 Movers and Shakers" and ranked in the top ten of Franchise Times' "Fast and Serious". Dickey's Barbecue Pit was recognized for the third year by Nation's Restaurant News as a "Top 10 Growth Chain" and by Technomic as the "Fastest-growing restaurant chain in the country." For more information, visit www.dickeys.com or for barbecue franchise opportunities call 866.340.6188.
Dickeys Barbecue Pit Announces Expansion Plans Within New York State, Adding Two Stores in Buffalo, NY
(Buffalo, NY) Dickey's Barbecue Pit is expanding to Upstate New York with a development agreement just executed to open two new stores in Buffalo. Currently the closest Texas-style barbecue is over three hours' drive away, and the new restaurants will provide a new Fast Casual concept to the city overflowing with wings and pizza. The first new location will open by the end of 2016 with the second opening in 2017. Location sites are in the process of being selected.
IFPG Launches A CRM Designed Specifically for Franchise Sales
Parlin, NJ - The International Franchise Professionals Group (IFPG) is set to launch its new CRM designed specifically for franchise sales on May 1, 2016. IFPG's Franchise sales CRM is an essential tool for any Franchise professional that wants to eliminate the unnecessary steps traditional CRM's provide.
Family Franchise Business Brings Three Dickey's Barbecue Pit Locations to Eastern Michigan
(Macomb Township, MI) Dickey's Barbecue Pit is expanding in Michigan with a franchise development agreement for three stores. Owner/Operators Ed and Carrie Wenzel have recently become the new owners of the Macomb Township location, and will open two new locations in Sterling Heights and Auburn Hills. The Sterling Heights location is slated to open by summer 2016, and the Auburn Hills will follow by the end of the year. As a family business, they plan to give their twins their professional start in the restaurants, eventually turning over ownership. For now, however, Ed and Carrie will co- manage the new stores.