Russo's New York Pizzeria
Franchise

Russo's New York Pizzeria is the pinnacle of an authentic Italian Restaurant, serving traditional pizzas, pastas, sandwiches, and more. Their recipes stem from 100-year-old traditions that emphasize the use of only fresh, high-quality ingredients— "If it isn't fresh, don't serve it." Carry on the tradition and join the Russo's family today!
| | |
| --- | --- |
| | $300,000 |
| Net worth required | $750,000 |
| Investment | $450,000 - $950,000 |
| | $35,000 |
| Royalty | 5.0% |
| Offers Financing | Yes |
| Units in operation | 52 |
| Founded | 1992 |
| Franchising Since | 1998 |
Own a Russo's New York Pizzeria Franchise - Questions & Answers
What is it?
New York style pizza restaurant featuring 100-year-old Italian recipes and fresh ingredients
Family-friendly menu offers pizza, calzones, pastas, and sandwiches
How does it make money?
In-store and take-out sales of food and beverages
Revenue also comes from catering parties, corporate meetings, and special events
Who is it for?
Anyone who enjoys Italian food and culture
Someone who can efficiently manage teams of employees
Someone who can build and enjoys nurturing relationships
What would you do as a franchisee?
Hire food service, beverage, and management personnel as needed
Oversee the day-to-day operations of a full-menu pizza restaurant and bar
Promote the Russo's brand, manage catering contracts, and foster meaningful relationships with customers
Russo's New York Pizzeria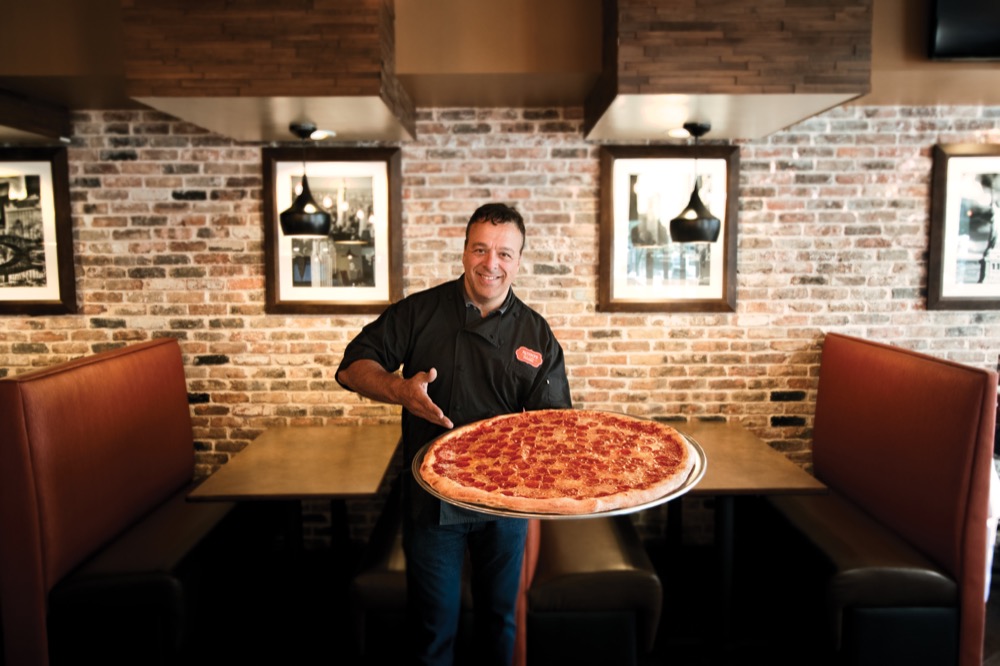 About Us
Russo's New York Pizzeria & Italian Kitchen is leading the industry with fresh, high-quality gourmet New York style pizzas and authentic Italian food. Our chef-inspired concept, founded by Chef Anthony Russo, incorporates 100-year-old Italian family recipes. Russo's Restaurants is a national and international franchisor of the casual dining brand Russo's New York Pizzeria & Italian Kitchen. Based in Houston, Russo's Restaurants is composed of a mix of corporate and franchised locations across Texas, Oklahoma, California, and Florida. Russo's has entered international markets as well, with locations in Dubai, Abu Dhabi, and Sharjah, in the United Arab Emirates.

It All Started in the Russo Family Kitchen
Son of first-generation Italian immigrants, Chef Anthony Russo grew up in a New Jersey home where the kitchen was the center of family life. These experiences stuck with young Anthony as his family moved to Texas in 1978. In 1992, his father opened Russo's Italian Restaurant, which quickly became a local favorite. Just like that, Anthony found a second home in the restaurant kitchen. By the age of 12, he was learning family recipes from relatives who flew in from Naples and Sicily each summer. Making pizza and scacciata (calzones) became a passion.
Today, our recipes still come from these family traditions— fresh ingredients from the family garden, hand-tossing fresh-made dough, and creating made-from-scratch sauces just as Franpa and Nonna Russo did back in Avellino, Italy. We're looking for like-minded individuals to continue to foster these traditions to territories nationwide.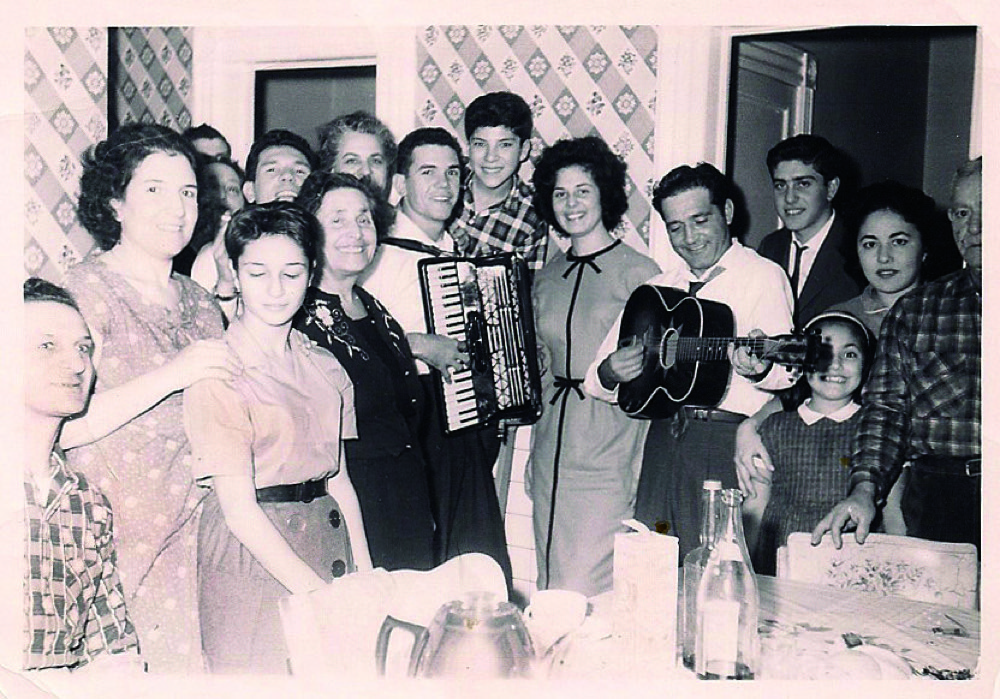 Industry Facts
Pizza is a $46B industry! Additionally, home delivery sales are on the rise with an estimated $82 Billion in terms of gross revenue.** The pizza industry has become a booming dine-in, catering, take-out, and delivery business. And it's gaining momentum as the out-of-home dining preferences grow into a new economy.
Why Russo's?
What separates us from the other pizza chains? When you buy into our franchise, you're benefiting from decades of experience. Most franchises in today's marketplace don't make their own pizza dough, pizza or pasta sauce, or fresh pasta anymore. We have confidence in our legacy of Old Country cooking and don't need to dress it up with a lot of overpriced "foodie" artifice and excess. We put our money where our mouth is, in fresh flavor and a fresh approach to the pizzeria & Italian kitchen business.

We generate more sales than other national brands per square foot
More than 35 years of proven family recipes using high-quality, all-natural ingredients imported from Italy
Proven business model that averages 20% food and 22% labor costs
Our chef-inspired menu items produce more profits for you
Four Steams of Revenue
Only Russo's has captured all four key revenue segments in the fast-casual market. Four important income streams flow together, to capture more market share: takeout, delivery, sit-down dining, and catering.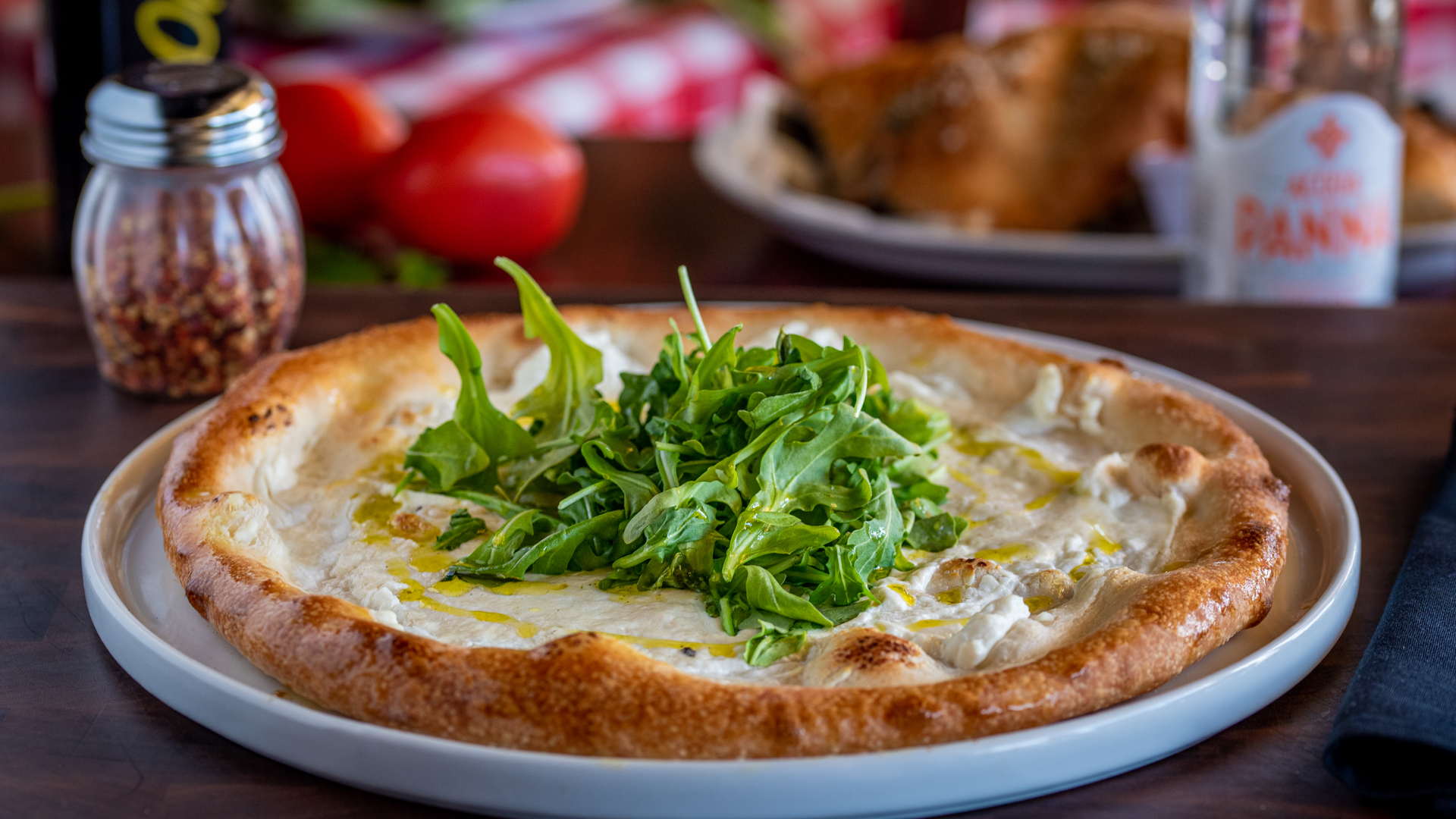 1. Sit-Down Dining: Our classic pizzerias serve fresh, made-to-order pizza, pasta, and salads, allowing customers to experience the traditional New York pizzeria® feel, but still at a reasonable price.
2. Delivery: Pizza delivery services allow customers to call in or, increasingly, place their orders online. Traditionally, this is a key service to most popular pizza franchises, but what differentiates us is our full menu in addition to pizza, which increases overall sales.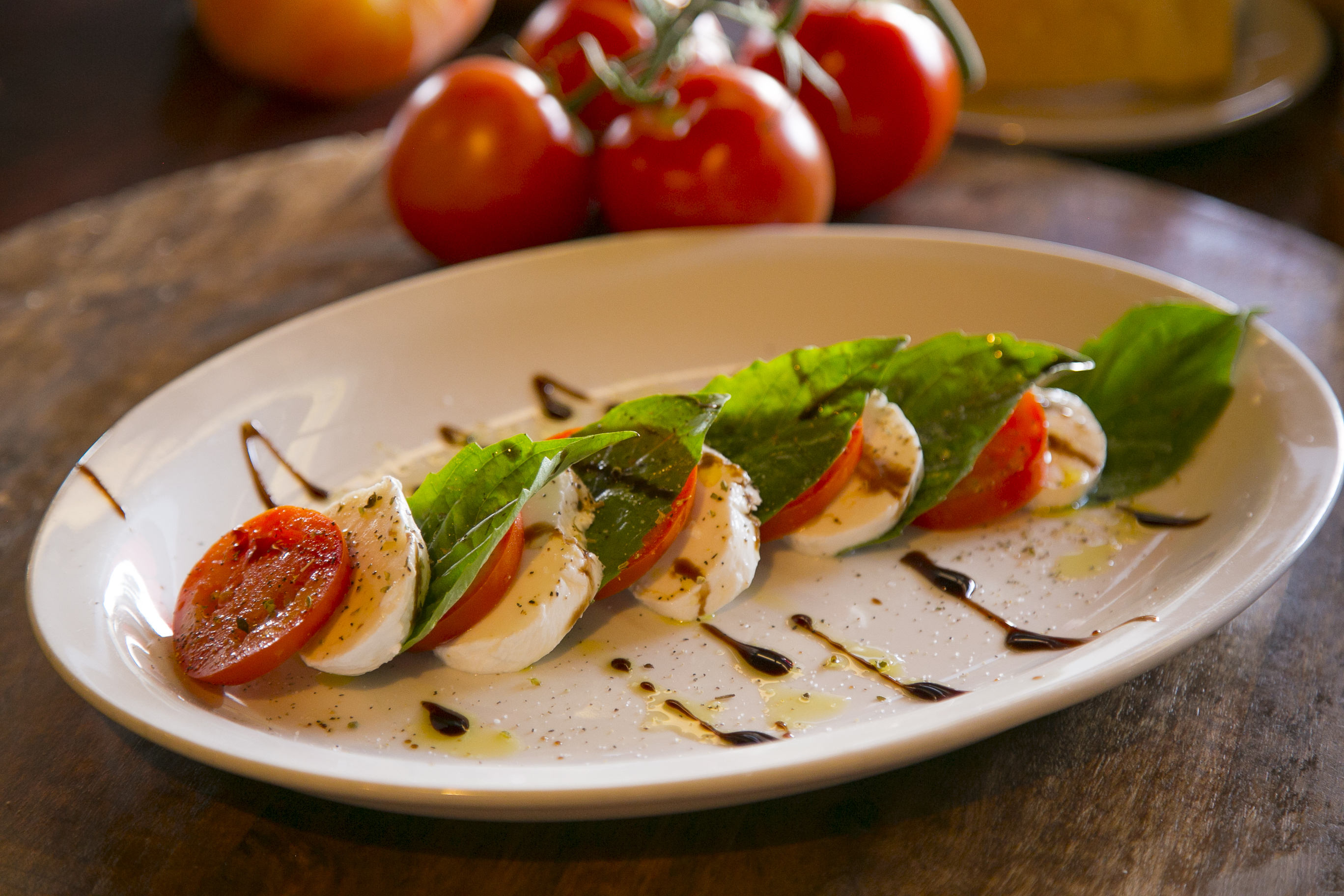 3. Take Out: Approximately 20% to 45% of our customers prefer takeout, making this service the most popular and profitable, offering the same quick convenience as delivery, but minus the tip.
4. Catering: We offer full-service catering for events large and small, corporate or private. Let our serving staff take the pressure off, so you can relax and enjoy the occasion. We offer a full menu of Italian specialties, or we can customize a buffet for a less formal setting.
Training and Support
Our training and support system is one of the most comprehensive in the marketplace. Your training begins at our corporate location in Houston, Texas. It is, on average, a 10-week program, of hands-on training in one of our restaurants. You may enroll up to four team members to attend with you. Along with marketing, store development, and administration, your training will cover: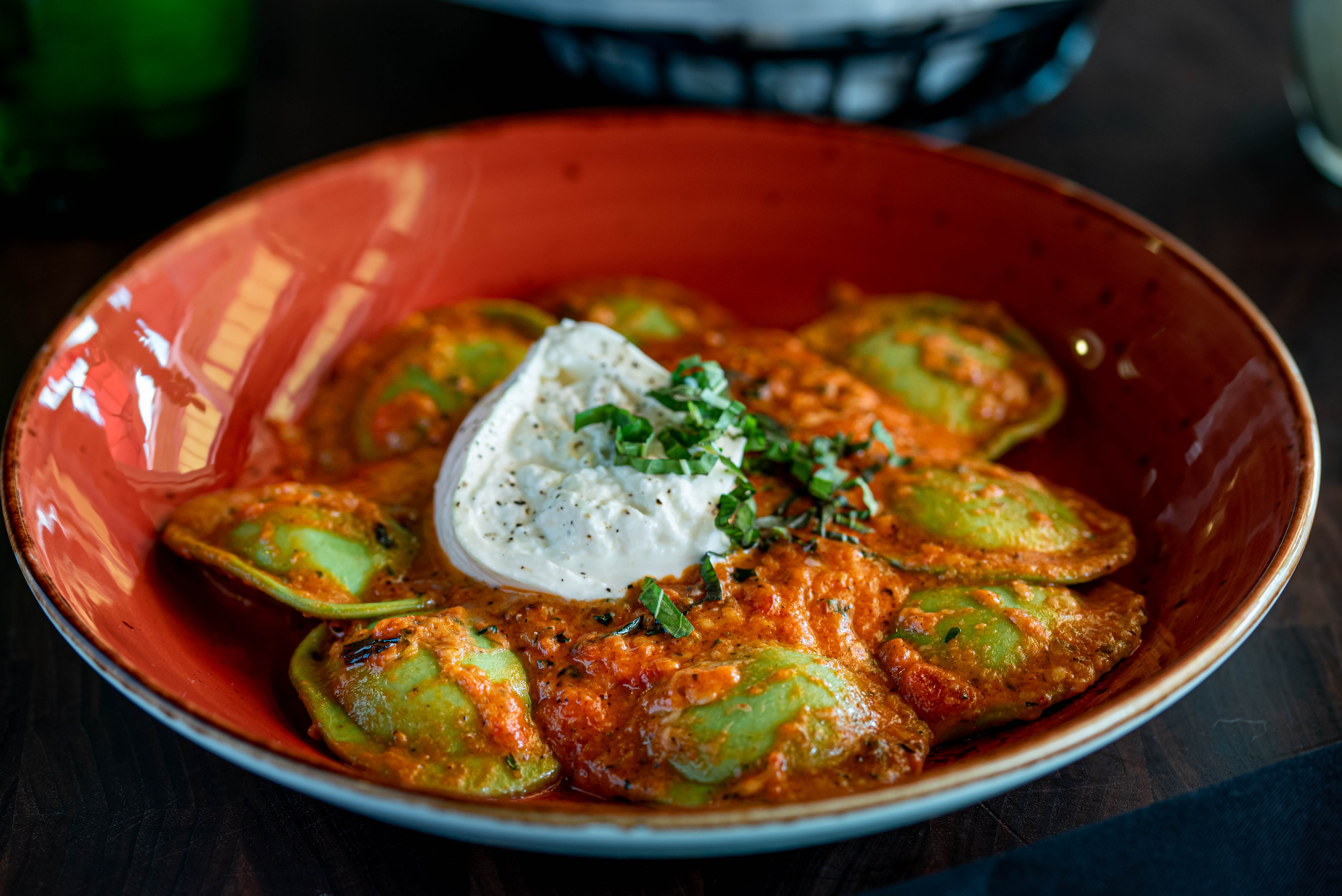 Food preparation
Product assembly
Inventory ordering
HR management and more!
Russo's also assigns you with a franchise business consultant who provides the following assistance: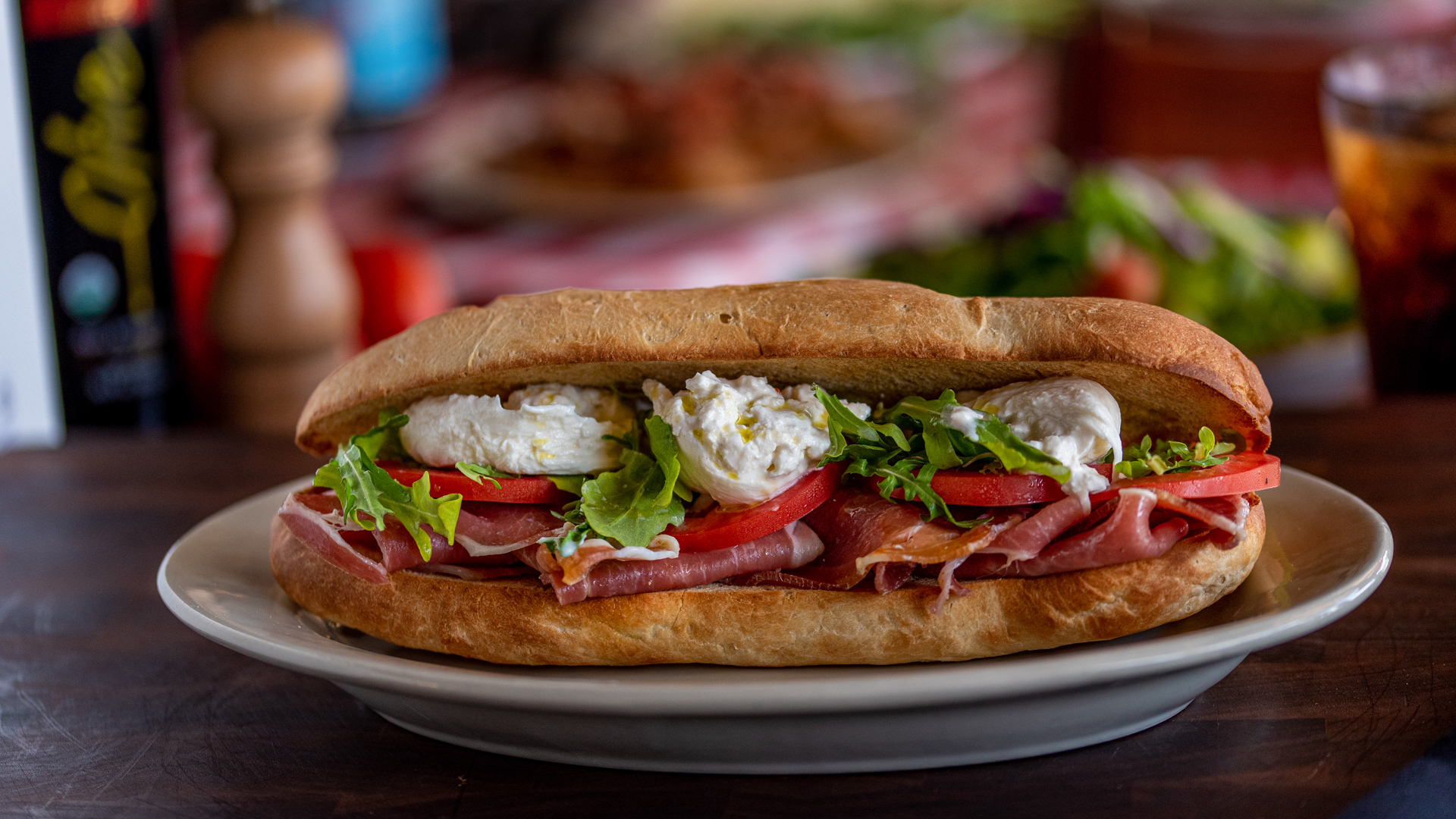 Additional training when you open your store and thereafter
Marketing assistance
New products training
New recipe training
Assistance with new coupon/promotional rollouts
We also strongly encourage our franchisees to attend our Regional meetings and our Annual Franchise Meetings. Both are not only informative, but they're also a great way to connect with your peers and return to your franchise business with a renewed energy and desire to excel.
An Exciting Opportunity You Don't Want To Miss!
We're looking for franchise owners who are outgoing and have sales, marketing, and/or management experience, and who are results-oriented. A person who can build relationships, lead a team, and who has the motivation to excel! You must have a minimum of $200K-$450K in liquid capital, and be ready to make a full-time commitment.
Ready to Learn More? Reach Out to Speak to a Russo's Representative Today!
Is this your franchise?
Contact us to unlock your franchise's page to add content and get leads!