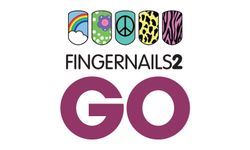 Fingernails2Go is a nail design Kiosk, combining technology and fashion to revolutionize the nail art industry. Fingernails2Go Kiosks can print any nail design onto real or acrylic nails in seconds, offering a unique and fun experience for fashion-oriented young adults. This is a very low cost, high flexibility opportunity with the potential for a high ROI.
About Us
CTM Group Inc. is the global leader in providing and managing turn-key entertainment solutions across entertainment and leisure venues, tourist destinations, and high traffic retail locations worldwide.
Our Industry
The Fingernails2Go kiosk is changing the world of nail art forever, with the ability to print any design you like in just 2 seconds. Using cutting edge technology, the Fingernails2Go kiosk allows users to print amazing nail art directly onto their nails or onto artificial nails offered in kiosk. Simply press print!
The Fingernails2Go kiosk is unlike anything else in the marketplace, drawing crowds of fashion conscious young adults who are keen to express their individuality through their nail art. Bringing a totally new concept to the marketplace takes inspiration, innovation, hard work and passion. In order to create the technology that delivers the dream,
Our Opportunity
The nail products market is the fastest growing area in the cosmetic industry, and you can now take full advantage of this ever expanding market with a unique product that will bring new customers to your location for an exciting new experience.
Manage your own kiosk and have confidence in;
The world's only regulatory compliant Nail Art Printer
Approved by HP
Low Cost of Goods
High ROI
Global manufacturing partners
High earning potential
Fully flexible business opportunity to operate one or more kiosks
Our Benefits
High quality; no mess, no fuss
Quick; it takes 2 seconds to print
Cost effective; extremely low overheads leading to increased profit
Multi unit discounts
Simple; no specialist training required,
Attractive; compact, great looking kiosk that draws attention and comes with stylish metallic black casing
No competition!
Is this your franchise?
Contact us to unlock your franchise's page to add content and get leads!