Krave Kobe Burger Grill
Franchise

Krave Kobe Burger is a better burger franchise, using only natural ingredients and hormone-free meats from local farmers. It's the best of all worlds: socially conscious, healthy, and affordable. Krave is the perfect opportunity to get in on the ground floor of the next nationwide burger franchise.
What industry are you interested in?
Take this short quiz and find the perfect franchise for you to start!
| | |
| --- | --- |
| | $200,000 |
| Investment | $400,001 - $500,000 |
| | $40,000 |
| Royalty | 6.0% |
| Units in operation | 2 |
| Franchising Since | 2015 |
About Us
Krave Kobe Burger is a socially conscious, fast-casual better burger franchise specializing in all-natural ingredients and hormone free meats from independent local farmers.
American Wagyu Kobe Beef Burgers, Angus Steak & Chicken Sandwiches, Organic Salads, Freshly Made Fries & Onion Rings, Gourmet Shakes, Craft Beer & Wine
All made with premium natural ingredients and hormone free meats from independent family farmers and ranchers. And best of all, it is fast, health conscious and affordable.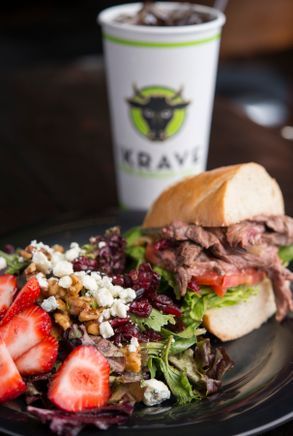 Our Team
Fariba Farokhirad - President
Previously with over 20 years in banking, in 2007 Fariba realized her passion for the food industry. While exploring opportunities to invest, the family bought into the Flame Broiler Franchise. The family currently owns 5 locations. In 2008 they opened their first unit from the ground up with their Irvine location being in the top of the entire Flame Broiler organization. As a business professional Fariba was doing well but not satisfied and decided to take a different turn and with the help of her husband Ardy and her son Niven, they began creating their own franchise concept. She realized she could not only contribute to everyone's health with a better quality product but give back to the community as well. In 2011 and over a year worth of extensive research and development the Krave Kobe Burger was born. In July of 2013 the first Krave Kobe was opened in Glendora, CA as an R&D location. Today Fariba oversees operations and openings of all new locations including the most recent location Newport Beach, CA which is also used as the training center.
Ardy Farokhirad - Founder/CFO
Ardy brings over 30 years of professional executive experience in financial services as well as an entrepreneurial background as a business owner and Chief Financial Officer. During his professional career he has held senior leadership roles in commercial, business banking and credit administration. Ardy's vision and ability enabled him to help major banks such as at Wells Fargo, Bank of America and Wachovia to become one of the most profitable divisions. Recently he was hired as Senior Vice President of California Bank & Trust for the Greater Southern California East Region. He oversees eight branches in communities from the San Bernardino to Los Angeles. Ardy's extensive financial background coupled with a solid 10 years of entrepreneurship and management experience makes him one of the most qualified franchisors in the industry. With a passion for additional learning he is currently finishing his doctorate in business management.
Niven Farokhirad – Franchisee
Niven attended Cal State Fullerton where he received his Business Management degree in 2006. While following in his parents footsteps initially into the banking industry, he promptly saw the opportunities in the restaurant business whereby he became involved in the Flame Broiler concepts and assisted with opening several units during his tenure. While originally acting as general manager for several locations, Niven became involved in the development of the Krave Kobe Burger and is the Franchise owner of the Glendora location.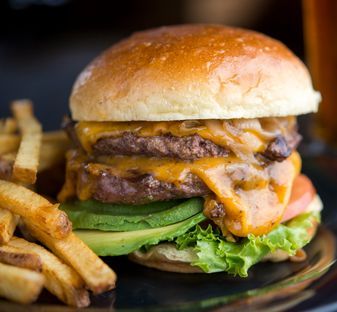 Testimonials
"It's nice to see a burger place that cares about Quality... All of the ingredients are fresh and each burger is made to order. Excellent all around."
-Anthony D.
"These have to be the juiciest burgers I have ever had in OC. The location is so neat and clean. When you walk into this location you feel like you're about to have a 5 star dining experience. The layout is awesome. They have all my favorite beers on tap in chilled glasses. Came in with my friends and will definitely be coming back."
-N.F.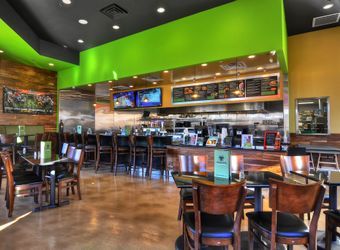 Is this your franchise?
Contact us to unlock your franchise's page to add content and get leads!