We are a completely new and innovative concept. We print on live fresh flowers, fruits and edible products. You can corner your market with our amazing technology! We're unmatched in our industry for our world-class training, giving you literally everything you need step-by-step.
| | |
| --- | --- |
| | $7,990 |
| Investment | $7,990 - $250,000 |
| | $100 |
What is it?
Unique franchise offering flower arrangements with printed messages right on the pedals
Features proprietary technology that embosses flowers with customized messages
How does it make money?
Sales and delivery of flower arrangements printed with customized messages
Who is it for?
Creative franchisees with an eye for design and aesthetic
Personable people who communicate positively with customers
Someone with appreciation and knowledge of plants and flowers
What would you do as a franchisee?
Work with customers to determine flower arrangements and customized messages for printing on their flowers
Manage all aspects of the business, taking orders, producing arrangements, delivery and billing
Creative promotion of the Speaking Roses brand to build customer base
How would you like to retire on a bed of roses?
Print on live fresh flowers, fruits and edible products and corner your market with our amazing technology!
Speaking Roses is a world-class company with one-of-a-kind technology that offers a unique opportunity no other company can provide.
Read on to learn why our market potential and profit margins are second to none, and why this is the most exciting and innovative business opportunity that will forever change a multi-billion dollar industry. A business that will grow year-on-year due to its emotional and viral attachments.
If you want an elite business that offers every single tool needed to make you a success, then Speaking Roses is for you.
Whether this is your first business venture or you are already an experienced business person, Speaking Roses is a business concept with a limitless market appeal that can be sold 365 days a year.
Imagine being the first in your area and having the opportunity to introduce a groundbreaking, completely recession-proof concept, as well as being able to run this from home, from a store, kiosk, online etc.
Here's what makes Speaking Roses the best new opportunity in the marketplace today:
Speaking Roses has no competition and gives you entry to a ground-breaking industry.
Speaking Roses is a completely new and innovative concept.
It is a product that will have your customers (and their friends), businesses, corporations, event planners and many more coming back to you time and time again.
It is probably the most viral business anywhere. Everyone loves flowers (real or silk). However, when they receive a Speaking Roses flower with a personalized message (or video), they will never go back to a traditional flower again. Using sites like Facebook, Twitter, Instagram and many more will rocket your sales with the viral aspect of social media.
No one else in your area will be selling the Speaking Roses concept and products, giving you a complete green light to go anywhere you like (with no competition).
Giving fresh flowers to people for any occasion is a tradition that is ingrained in our culture and is here to stay forever.
Speaking Roses is unmatched in our industry for its world-class training, giving you literally everything you need step-by-step. However, do not take our word for it. Please see a few of our distributor testimonials on the Video tab at the top of this page.
Speaking Roses is a business that you can upscale as much as you like at the pace you want. The possibilities as to where you can take it really are limitless.
Speaking Roses is now a recognized global brand unparalleled in this industry. It has been given the renowned PPAI award (equivalent to the Oscars in its industry) and has garnered plaudits from celebrities like Tom Cruise and Jamie Fox, as well as industry giants like Coca Cola and Rolex.
It's been on Forbes, Fox, CNN, The Oscars, USA Today, Miss America, The Wall Street Journal and others.
The following are included when you invest in Speaking Roses:
Our license to use the globally reputable Speaking Roses brand name– Speaking Roses gives you fast brand recognition and you can use our library of celebrity testimonials/videos and copyrighted images.
Our state-of-the-art technology – equipment that will place an image or writing onto petals, or create a video that can be embossed onto any flower and then played on any computer with a webcam.
World-class training and support (nobody gets left behind) – wherever you are in the world, we are on hand, whether it be by telephone, Skype, email or any other form of communication you wish. Our training gives you the exact method needed to start your business quickly and easily. We also have a complete video training package that answers every question you may think of. We will help you hit the ground running.
A cost-effective and highly efficient sales and marketing system – this will drive you to success faster and get laser-targeted customers using a formula and strategy no one else knows.
A high quality website – the website is a necessity for any business. Speaking Roses gives you a fully customized, simple to use, fully automated website that is unmatched in the industry.
A huge market place with a product to suit all – our technology enables you to say 'YES' to almost any item your customers wish to have personalized in minutes. This gives you a truly huge advantage over anything else in the marketplace.
We will supply you with all the tools and experience necessary to succeed and have a fun and pleasurable experience at the same time.
You can achieve incredible career satisfaction and upscale as much as you want, and you can do it faster and easier then you thought possible.
It's actually quite simple. It all starts with taking the first step forward.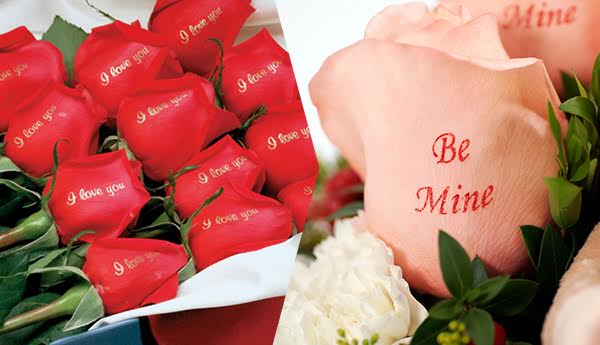 Our friendly business advisors, customer service and tech support can give you the tools you need to be successful NOW!
See what Speaking Roses is saying
Is this your franchise?
Contact us to unlock your franchise's page to add content and get leads!