How FranchiseHelp Modernized Entrepreneur's Tech Infrastructure to Connect Brands With Potential Owners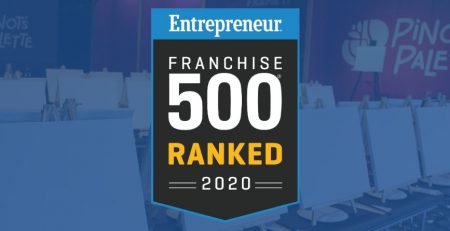 FranchiseHelp's unwavering mission for the past thirty years has been simple.
Introduce brands and potential franchise owners to each other in a tech forward way.
We've done this through innovations like automated call verification, zip code targeting, text marketing, quiz filtration and matching and bespoke email blasts. (You can meet a few of our franchisors and consultants themselves if you'd like to see some success stories.)
But in addition to using our technology to equip the growth of franchise brands, we've also had the privilege of partnering with global organizations.
Entrepreneur approached us several years ago to help build on their existing capabilities and accelerate growth for the franchising arm of their publication. Historically, they always had a solid user base. Great content brings great potential investors. They also publish the famous Franchise 500, which attracts heavy traffic and top advertisers.
Ultimately, their lead generation engine worked, but it was still in its basic form. They hired us to help build the future of their frantech for a new generation. One that delivered the sophisticated digital experience their community expected from them.
Here's what we did for them. As you read Entrepreneur's story, think about how your brand can take advantage of the same process to navigate the increasingly competitive franchise industry in a hyper focused way.
Increasing lead flow with transformative technology
FranchiseHelp started by creating a silo for Entrepreneur, which included bespoke technology, for their website. We implemented our verification and matching logic on their existing website and implemented proven authentication and remarketing systems.
Their website runs on organic traffic brought in by their franchise & entrepreneurship articles. And so, the level of predicted quality from those kinds of users was quite high already. That means the goal is to get as many of them as possible to become leads and talk to franchisors. They are the exact audience that is likely to open a franchise.
We implemented forms that made it easy for their traffic to submit requests, while adding layers of verification to make sure the leads were good quality. We added the quiz to help guide users who were interested in learning more but weren't sure where to go or what brand to search for.
The winning formula for growth success
Entrepreneur went from having a potentially great platform with great traffic that just didn't get enough leads to matter a lot to its clients, to having an actually great platform with great traffic that converted leads at a rate that made its clients very happy.
Since we started working with Entrepreneur, they have had a material increase in conversion rate of traffic, lead volume and verification. Their clients consistently report that they are among the best source of online leads, and they are consistently ranked one of the top franchise lead generators for Total Deals and for Lead to Deal conversion ratio by FranConnect (read the full report here!)
This is truly a situation where 1 + 1 = 3.
A publisher with high-intent franchise traffic + a proven franchise lead generation machine = more, higher quality leads, and more new unit sales for clients.
That's not only an equation for success, but replictable formula into which your brand can plug itself.
Lessons learned from our partnership
One of the biggest learnings we found when working with Entrepreneur on the setup for their site is, we weren't just providing a tech lead gen solution. We are a group of people with intimate knowledge of how the franchise lead gen world operates on a super broad and deep level. That meant that not only could we technically implement good features that helped Entrepreneur with their lead generation efforts, but they didn't have to work hard to explain to us what they cared about.
We already cared about the exact things they cared about, and had already come up with creative solutions for those problems. When it came to problems we hadn't already considered in the specific, we had more than enough context to dive into them without a lot of orientation.
When I tell you this is unique, I mean truly, this offering is "no other company in the world can do this" level of unique. There are plenty of developers who could build this for you if you explained what you needed. But there are only a few developers in the world who can build it for you without a lot of effort on your part, and we employ all of them.
The problems you're solving are hard. Finding high value, high value leads in a cost effective, tech forward way is hard, And we totally understand your struggle with this process. Thankfully, we've got the context and experience to jump right in and get to fixing it, no hassle.
Bottom line, as the franchise industry prepares for its next decade, it will continue to evolve and be incredibly competitive.
FranchiseHelp's mission is to bring continual transformative technology so clients can navigate their business growth in a hyper focused way.
If you'd like to learn more about modernizing your technology infrastructure to connect franchise brands with potential owners, we'd love to chat. Entrepreneur saw tremendous success with our partnership, and we're confident we can do the same for you.
Anna Flowers is the President of FranchiseHelp, and a fashion entrepreneur who always has the best Halloween costumes.
Leveraging Social Media to Promote Your Business
Social media is as ubiquitous in our daily lives professionally as it is socially, opening up a direct line to potential customers, clients, and business partnerships. Leveraging the social interconnectedness of social media platforms can be hugely beneficial when it comes to advertising your business and reaching your user base, so long as you understand the social culture, Terms of Service, and effective (and permissible) strategies for each.
WEBINAR: Overview of Franchise Lead Generation
In this webinar, FranchiseHelp's Eli Robinson provides an overview of the four key components of online franchise lead generation. Each of these steps will be covered in more depth in subsequent webinars in the series.
Chip Kelly Wouldn't Like Average Time on Site Either
Chip Kelly, the current coach of the Philadelphia Eagles, is one of this generation's great football innovators. Starting with his college coaching days at New Hampshire and then the University of Oregon, Kelly's offenses were all about speed.