How Franchisors Can Turn Content Creation Into Lead Generation, Part 3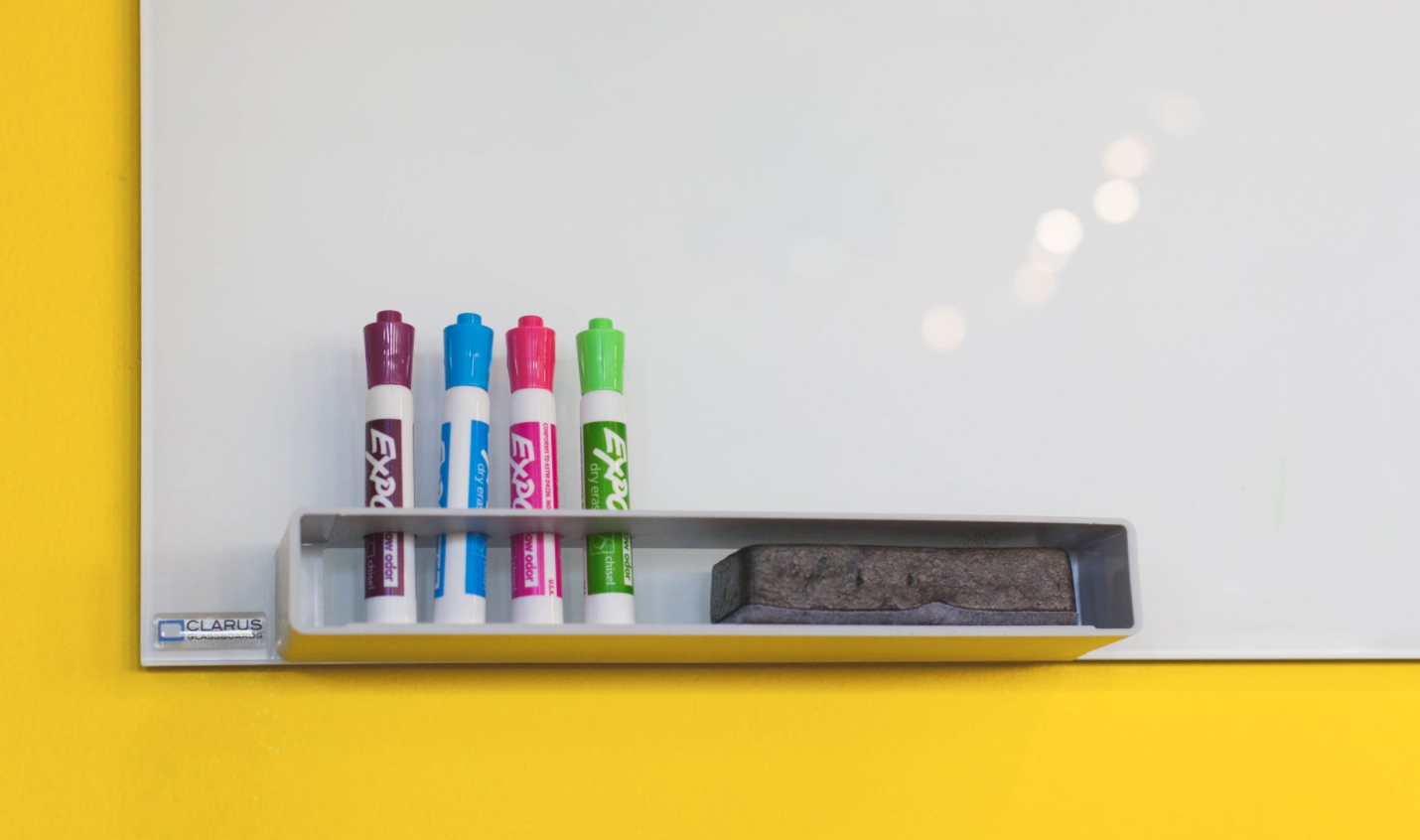 If you're just tuning into this content marketing series, here's a quick recap.
In part one, we explored research and principles to prove the viability of content as a powerful tool for getting more franchise leads. We also gave you ideas to set up a knowledge management audit to get your production underway.
In part two, we looked at a few franchise case studies to personify the importance of volume, consistency and breadth in content marketing. We also gave several of our best tools and resources to help you find the right organizational system to put your content calendar and distribution efforts together.
And now, in part three, we are going to discuss metrics and leverage. If you want your content to help prospective franchisees start to both see and feel themselves in your business, then setting a baseline will be important for iterating down the road.
Building out your content KPIs
When it comes to measuring the effectiveness of your content efforts, there are numerous KPIs to consider. It all depends on your franchise's overall marketing goals, and how meticulously you want to track.
Now, we understand that following up on leads takes up a lot of human and financial resources. We know you have a million tasks on your plate. And so, our recommendation is to pick the metrics you think will be most meaningful, but also leave yourself open to changing them as time goes on. Content is a long arc game, but you start now with the end in mind, you'll increase your odds of success converting more leads.
Here's a master list of content KPIs to pick from:
• Unique visits
• Bounce rate
• Traffic volume
• Traffic source
• Number of posts published
• Top viewed posts
• New email subscribers
• Diversity of contributors
• Average views per post
• Average inbound links per post
• Lead source breakdown
• Time on site
• Page views
• Social sharing
• Blog visitors per month
• Click through rate
• Call to action for sales leads
• Downloads of materials
• Leads per piece of content
• Inbound link building
• Followers and subscribers
• Landing page conversions
• Interactions per visit
• Chat bot conversations
As you can see, the categories of metrics range from production (how much and often you publish), consumption (what audiences are checking it out), engagement (what kinds of reactions you get), reach (where your work appears) and conversion (what goal completions you have.)
It's hard to perfectly bucket all of these. And you won't know for at least a few weeks if anything you publish leads to a specific number of new potential franchisee conversations. Take time to decide with your team which metrics and categories matter most for your growth plan. Once you figure that out, then you can create a master dashboard so you always have a pulse on how your content marketing efforts are coming along.
This dashboard is especially helpful if you ever want to substantiate to other team members the importance of content to the overall franchise marketing strategy. It doesn't have to be fancy, it just has to show impact. Convince & Convert has a cool template if you want to take your content dashboard to the next level, but just know that there's nothing wrong with a good old spreadsheet.
The point here is, all franchises succeed because they have a systematic, repeatable process. That goes for operations, but also for marketing. By developing your franchise's KPIs for this specific marketing strategy, you will make it easy to roll out a coordinated content marketing plan across numerous locations that's easy to follow. Doing so helps each location win, in addition to making brand wide campaigns win. If you find yourself with a large team and multiple contributors to your content operation, we suggest reading the Kogenta Content Marketing Framework For Franchises. They'll help you delegate appropriately so all of your locations can align on goals, strategies and tactics.
Getting team members aboard the content train
In any given franchise system, content is everyone's job. No one person can do all the work. My experience working at a tech startup taught me this in spades. Our founders knew that all companies flourish when people employees can think entrepreneurially, which is something that anyone in the franchise space can appreciate.
In fact, our marketing manual even had a saying:
"Don't wait to be asked what you're up to."
Meaning, educate your internal team with your initiatives. If you are only starting to build out your franchise's content operation, create a communication ritual around your content marketing efforts that keeps everyone in the loop. Consider publishing an internal newsletter that contains a weekly recap of all the juicy content that came out of your franchise that week. I've done this in my last two content roles, and people really valued it. Including myself. Here's why:
It acknowledges the great thought leadership everyone shares
It keeps you accountable to various content projects
It encourages more people in your franchise to contribute in the future
It facilitates cross pollination of knowledge among the teams
Creating this kind of cadence is a smart way to get your internal team members aboard the content train, while at the same time, earning new trust from potential franchisees to join that team in the future.
Keeping the content faith alive
We know there is no shortage of other franchise development blogs and lead generation resources out there that can give you the nuts and bolts to execute this content plan. Our goal in this series was to shed light on both the high and ground level of the lovely world of content marketing. It's a big monster to tackle, and there is no way to cover everything in only a few posts.
As a closing inspiration, I want to tell you my favorite content story. It's a case study from a local business, not unlike yours, for whom I was a community leader. Excuse me while I go into motivational speaker mode...
Years ago, I launched a weekly blog for our yoga studio. It was an exhilarating project, as it combined two of my most cherished activities, writing and yoga.
But after about eight months of consistent posting, the studio manager grew disappointed with the results.
"Perhaps it isn't worth the effort. Maybe we should abandon the blog and find something else."
As luck would have it, a few weeks later, our site won an award for one of the top yoga blogs on the web. And a few months after that, an editor from a major publisher reached out. She was a regular subscriber to our blog, told me she loved the articles, and asked if we would be interested in collating my weekly columns into a book.
A year later, the book came out and is now the centerpiece of our yoga community's marketing efforts. There are six thousand yoga studios in the country. How many of them do you think have their own book? That, my friends, is what you call a unique value proposition. And it all came from writing.
Of course, this isn't about content. This is about patience. Delayed gratification. Having trust in the process of building something of our own, from whole cloth, inch by inch, word by word, brick by brick. Franchisors for decades have exemplified those traits, and you're no different.
In your franchise content marketing efforts, you will be tempted to quit because the company might fail to see results one, three or even six months into the work. You might not get the traffic or conversations you were expecting, and so, your content may be left to lie fallow.
Don't give up. Content marketing can feel like trees falling in the digital forest that nobody hears. Or like throwing frisbees out the window with no guarantee of getting it back. Or like monuments to a rare burst of enthusiasm. Public remnants of ambitions unfulfilled. Whatever metaphor works for you.
But you have to ground yourself in the fertile soil of faith, otherwise you won't stay the course.
# # #
Remember, for your franchise to become what it ultimately hopes to become, often takes long periods of obscurity. The question is, how long are you willing to keep doing content marketing before the right people notice? Let your capacity for delayed gratification make it possible for you to aspire to dreams that others would disregard within three months.
Even if the thrill of doing marketing is gone, even if you're busy and impatient and uninspired, find ways to stay in the game so you can outlive the critics and still be around when the world is ready for you.

Keep creating things worth talking about, and you'll keep leads interested in expanding your brand franchise.
Scott Ginsberg is the Head of Content at Metric Collective, the parent company of FranchiseHelp. He is a retired motivational speaker, which explains a lot.
Why franchises hate the Dallas Cowboys
Now that I asked that, let me clarify. I'm sure there are plenty of franchises headquartered in Texas for whom their employees love the Cowboys. (They were America's team in the 90s after all!)