What We Learned: Takeaways From The FranConnect Report Q2 (Lead Portal Edition!)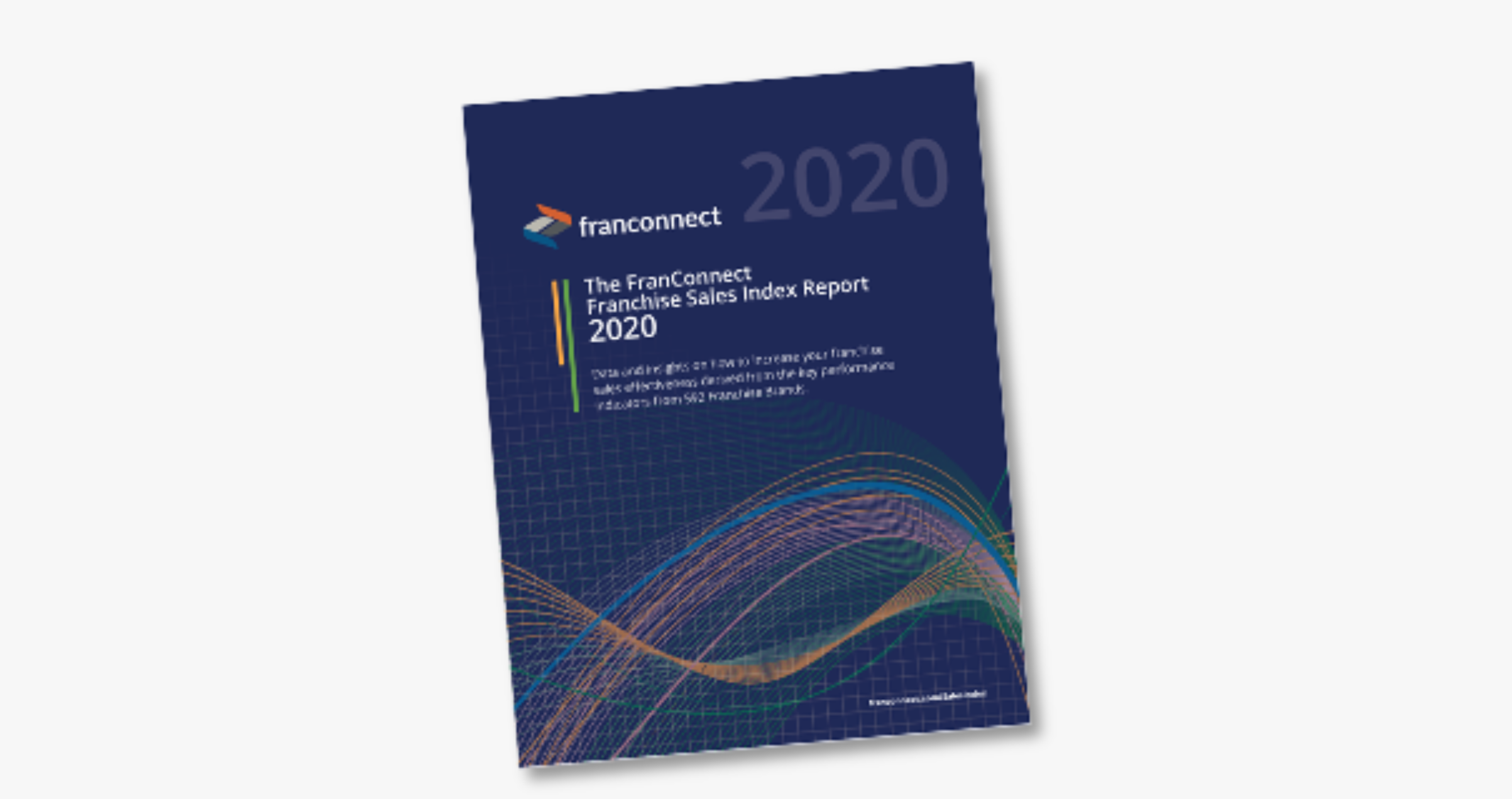 FranConnect recently updated its Franchise Sales Index Report for Q2 of 2020.
This resource for data, analytics, and insights into the current state of franchise sales contains best practices for franchise operators, specifically around the pandemic's impact on franchise sales, marketing effectiveness and buyer behavior.
FranchiseHelp had the pleasure of attending the webinar with FranConnect's President of Franchise Ops, Keith Gerson. He gave our company a few shout outs (aw shucks!) and also made several points worth sharing.
We wanted to add color, context and commentary, specifically in regards to the recent data around franchise Portals.
Portal Deals hold steady amid industry struggles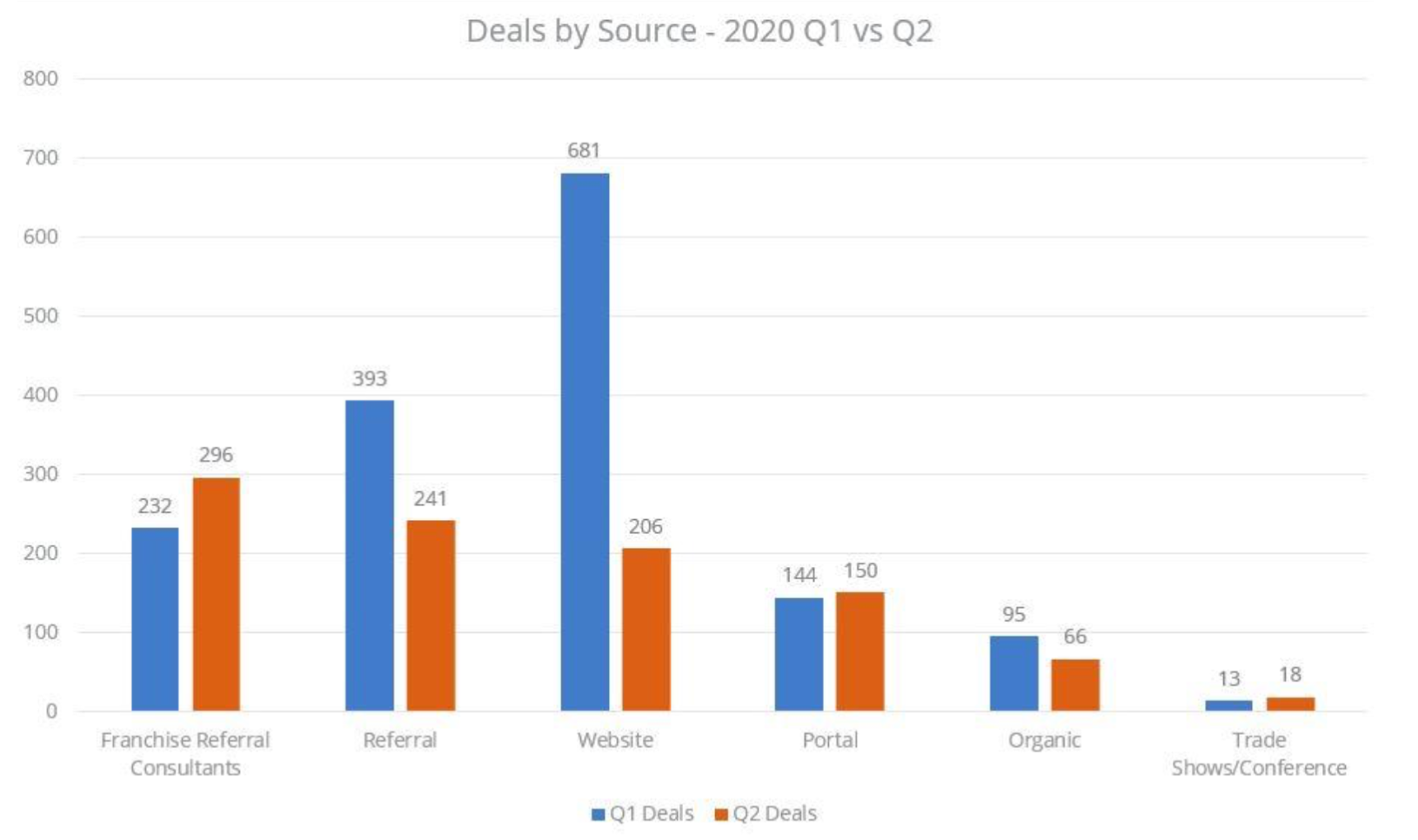 The first point Keith made was, the number of deals overall has decreased 40% from Q1 to Q2 2020, but the number coming from Portals and from FranchiseHelp specifically increased significantly over the same time period.
Sales from portals increased 4% to 150, and sales from FranchiseHelp more than doubled in the same period! Entrepreneur also more than doubled its sales over Q1. These are really great signs for the health of FranchiseHelp and Portals in general, despite the challenges faced this quarter.
FranchiseHelp remains top generator of Portal Leads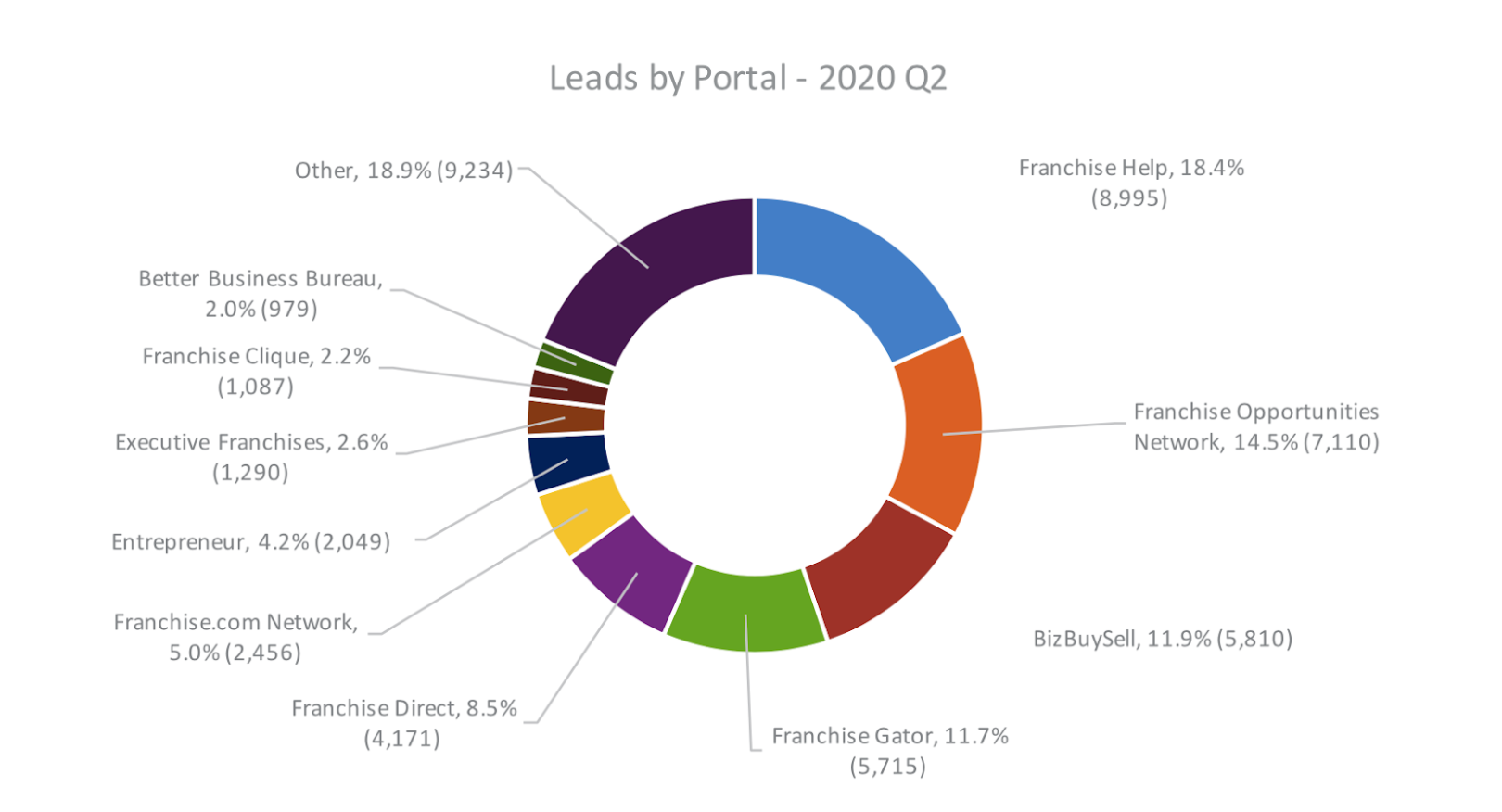 The total number of leads generated in the industry has decreased significantly in Q2. Compared to Q1, the total number of leads fell by 22%, and the number of portal leads fell by 11%. FranchiseHelp maintains our spot as the #1 generator of lead volume. In fact, compared to all sources FranchiseHelp alone constitutes the 4th largest source of leads in Q2, following Portals overall, Website, and Social Media.
The industry overall is struggling to generate leads, and brands have expressed concern about being able to get the number of leads they need during this time. FranchiseHelp continues to be able to generate a high volume of leads. If your brand is looking to fill the top of your pipeline, FranchiseHelp has the volume available to do that. (Check out our recent article on The Myth of Lead Quality to dig more into this issue!)
Note that the volume of portal leads decreased for all brands, but the decrease was sharpest among Emerging and Micro Emerging brands. This is likely due to those brands experiencing bigger budget cuts during the pandemic. Portals continue to perform well for those brands that are able to find room in their budgets.
Lead effectiveness increases for FranchiseHelp and Portals at large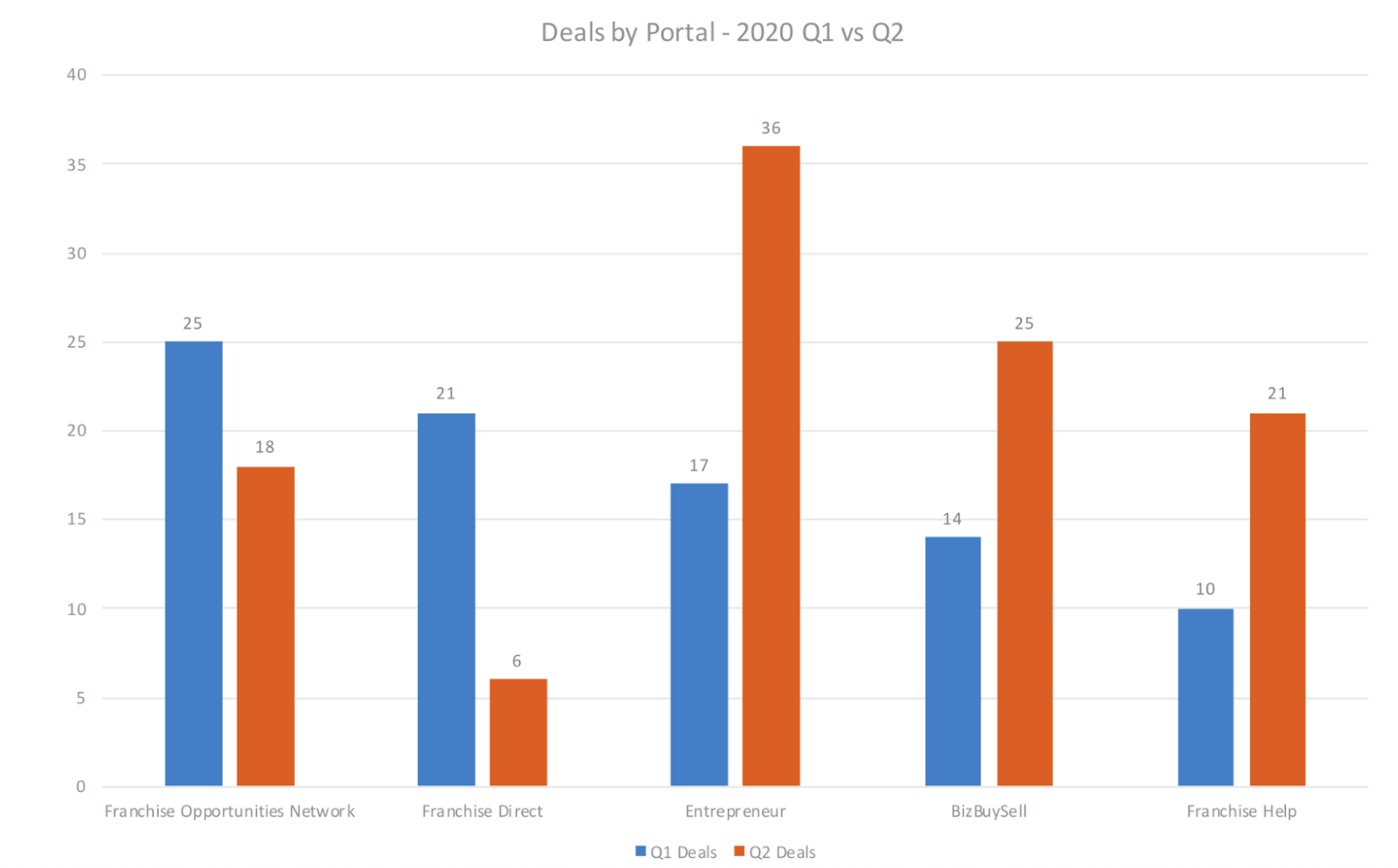 Putting 1 (more deals) and 2 (fewer leads) together, we get 3: increased conversion rate. Keith Gerson reports that the quality of leads has gone up in Q2.
The overall conversion rate for Portals in Q2 increased to 0.31%, from 0.26% in Q1. That means it takes 323 leads to close one deal, versus 385 in Q1. This seems like a lot, until you consider the ROI of this inexpensive source.
Currently, FranchiseHelp is ranked as the #3 portal for total number of deals, and the #4 portal for conversion rate. Entrepreneur ranks as #1 by both measures, further validating the effectiveness of the FranchiseHelp system.
- - -
Thanks again to Keith and his team from FranConnect for the latest Franchise Sales Index Report. Make sure to download your copy, digest their insights, and join FranchiseHelp for growth in the second half of this year.
2020 started out crazy and continues to get even crazier, but we're optimistic about the future of the Franchise industry, Portals, and the awesome brands we partner with to help connect more leads with the best franchise opportunities.
Onward!
Anna Flowers is the President of FranchiseHelp. She has worked in the franchise industry for 327 years.
Email Segmentation.... Is It a Good Idea?
It might seem obvious to say that everyone reacts to emails differently, but how do you put that into practice? Do you send different emails based on where people live? What franchise industry they're interested in? Their current role at work? Something else altogether?
The Seven Deadly Sins of Franchising
In all of our years working with, educating and learning from franchisors, these are the trends that send brands in the wrong direction. Avoid them if you can!