8 Franchisors with Successful Social Media Campaigns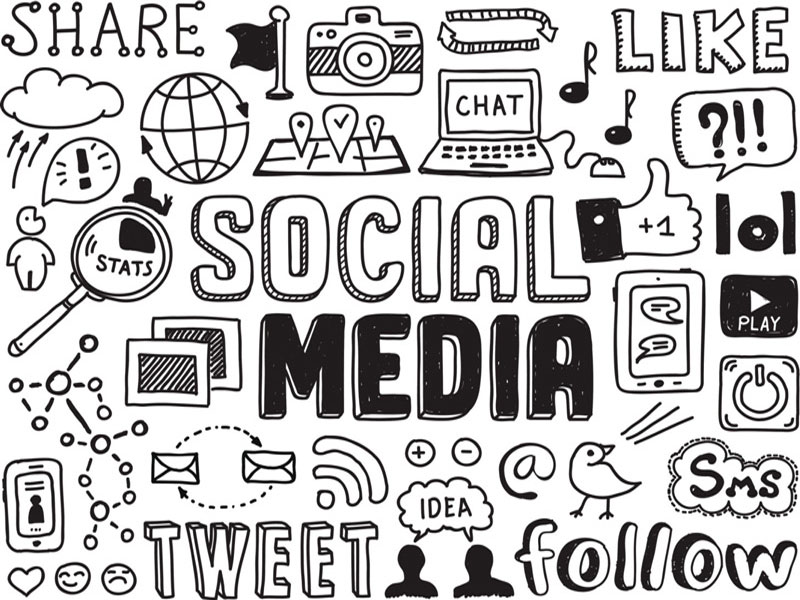 Social sites such as Youtube, Twitter and Facebook may have started out as a means to communicate, but franchisors have been able to apply marketing strategies using interactive tools such as these to increase their sales and revenue. Here are eight franchises that have launched successful campaigns via social media that have assisted in their growth.
Tasti D-Lite
"The Pioneer of Interactive Rewards"
BJ Emerson of Tasti D-lite came up with the revolutionary idea to use social media as currency. They are the first to link such outlets to customer loyalty programs and now other franchises have followed in their footsteps.
Regulars of Tasti D-lite probably already use the franchise's "treatcards," rewards plan that accumulates points with every purchase. Every 50 points are redeemable for a medium cup or cone. Their media program allows customers to register their "treatcards" online and link them to their social footprints such as Foursquare and Twitter. By doing so, customers will earn extra bonus points if they enable the program to automatically update their Twitter and/or Foursquare accounts with every purchase.
Website: http://www.tastidlite.com/
Facebook: http://www.facebook.com/tastidlite
Dunkin' Donuts
"Quality Customer Care through Social Media"
Dunkin' Donuts has been hard at work in their social media outreach. Most notable is their interactive website which offers ordering online, store locators, and even a thorough nutritional chart for their health conscious consumers (very brave).
They also have a very popular Facebook page consisting of about a million fans, and Twitter page that garnered 56,000 followers and growing. Their perks leave much to be desired, hence the occasional free iced coffee or delectable treat that will fall on a random occasion such as National Donut Day; however, the franchise focuses on quality customer service by actively responding to their fans' experiences with the franchise.
In any given day, the Dunkin' Donuts franchise social media team will make certain to respond the majority of their mentions (if not all of them). That may seem like a basic tactic, but it's really an extraordinary feat. Think about how many fans lurk by their computers praying to Zeus that today might be the day that @kimkardashian responds to their tweet. In addition, fans are promised insider information about upcoming products.
Website: http://dunkindonuts.com/
Facebook: http://facebook.com/DunkinDonuts
Twitter: @dunkindonuts
7-Eleven
"Viral Marketing through Gaming"
7-Eleven hasn't figured quite yet how to capitalize on social moguls such as Facebook and Twitter, but in this day and age, nothing says viral marketing like an interactive game. 7-11 took this to heart when the convenience store chain launched the online dating game: "Wake Up With a Hot Brazilian," to promote their newest product, Brazilian Bold coffee. The premise of the game was to enter the hot and heavy "711 club" and work that romantic IQ on the Sims inspired characters lounging around. High scores were redeemable at any franchise for free cups of coffee.
Website: http://7-eleven.com/
Facebook: http://facebook.com/7Eleven
Church's Chicken
"Pay it Forward"
Franchisor Church's Chicken launched a campaign deemed "Pay It Forward" where fans were interviewed and asked, "Do you know what good is?" (A play off of their 2007 campaign: 'I Know What Good Is') which were all featured in podcasts and video blogs.
Church's Chicken also launched its Twitter account and promised to add one dollar to a pledge fund for each follower they accumulated in a thirty-day period. Church's Chicken hoped to reach 10,000 so they could give away 1,000 dollars to ten individuals living in urban areas. The winners have yet to be announced.
Website: http://www.churchs.com/
Twitter: @ChurchsChicken
Subway
"Promoting Healthy Lifestyles on the 'Net"
It has been interesting to watch Subway position itself as not a fast food chain but a fit alternative, aiding many Americans on the pathway to a healthy lifestyle change. Their website hosts a collection of blogs that range from Jared (Subway's original spokesperson who garnered fame for losing a significant amount of weight, eating nothing but the franchise's sandwiches) to Olympic gold medalist Michael Phelps.
Now they are building their Twitter following by sending out promotional news, interacting with their customers and highlighting their publicity on shows such as The Biggest Loser.
Website: http://subwayfreshbuzz.com/
Facebook: http://facebook.com/subway
Twitter: @subwayfreshbuzz
Hampton Hotels
"Learn the best Travel Anywhere"
With the recent blows to the economy and families strapping down their boots in anticipation of hard times, hotel franchises such as Hampton Hotels could have the upper hand on boutique hotels if they play their cards right. Hampton Hotels has been increasing its popularity through a hyperactive Twitter page. Followers learn first hand of special rates, promotions, and new locations and have the opportunity to win a free stay if they offer feedback. They also offer tips on traveling, such as saving on airfares and staying healthy on the road.
Website: http://hamptoninn1.hilton.com/
Twitter: @hamptonfyi
Domino's Pizza
"Monitoring Twitter on Gigantic Computers"
Domino's Pizza has also been working on it customer through Twitter. Their website is impressive and includes a "pizza builder" for online ordering. They also make sure to highlight their customers. Most notable in that area is Ramon De Leon, who manages seven of these franchises in Chicago. His team closely monitors Twitter on four computers for any comments concerning their area and act upon it immediately, depending on the issue. For example, he issued a public apology via both Twitter and video blog to a woman who received the wrong pizza an hour late. He also made sure that she received her order without her even having to ask. He also recorded a video blog to thank another fan that tweeted happily about her order.
Website: http://www.dominos.com/
Facebook: http://facebook.com/Dominos
Twitter: @Dominos
The Chicago Bulls (just for fun)
"WebMD for Future Athletes"
The Chicago Bulls have grabbed social media by the metaphorical horns (excuse the pun). The team is actively evolving its website to accommodate a more interactive playground for its fans. Maybe most interesting is their incorporation of Chicago Bull's "Ask the Docs" where fans can consult the team's official sports doctors for some tertiary advice. The Bulls also have a Youtube channel named BullsTV.
Website: http://www.nba.com/bulls/
Facebook: http://facebook.com/chicagobulls
Twitter: @chicagobulls
This article was written by Carol Hood of FranchiseHelp
To learn more about franchise opportunities and business opportunities visit us at FranchiseHelp.
4 Business Functions Changing to Reflect Social Networking and Learning
Consumer social networking sites are not only transforming how people live their daily lives, they are also influencing several business-related functions. More and more of these socially-enabled tools, platforms, and best practices are fundamentally changing the way companies handle data, manage customers, and perform market research. Businesses can harness the power of socially-enabled tools that promote collaboration and eliminate departmental boundaries that might inhibit innovation. We aren't talking about the need for small business to have and manage their own social media accounts. At this point, such initiatives should be a given. The focus is on ways social sharing is altering business processes at a core level, transforming how people "work."
Cottage Inn Gourmet Pizza Expands Midwest and Offers New Franchise Opportunities
Famed Ann Arbor pizza brand, Cottage Inn Gourmet Pizza, a family brand founded in 1948, recently announced its plans to expand in to the Midwest and offer new franchising opportunities, as it enters a new phase of aggressive growth. By the end of this year, Cottage Inn Gourmet Pizza hopes to launch 10 new locations in Ohio, Illinois and Indiana. The group also has international ambitions, with plans to open up to 200 new shops in China within the next 15 years. The company currently operates over 50 establishments in Ohio, Florida and Michigan.