Best Frozen Yogurt Franchise Opportunities in the USA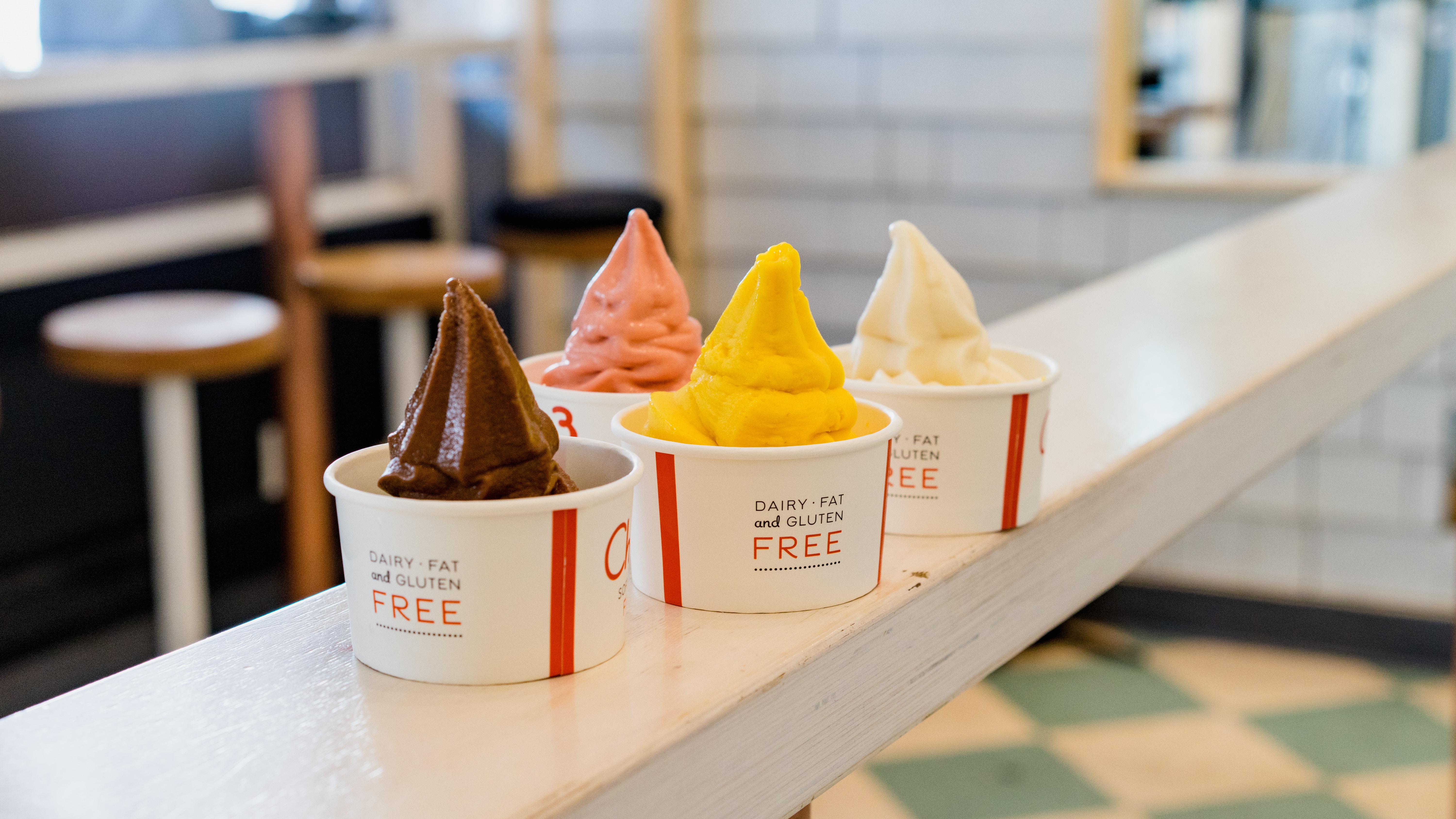 Fun, creative, and delightfully healthy, frozen yogurt franchises are always an exciting option to consider. Frozen yogurt franchise opportunities represent one of the fastest-growing and most popular categories in the entire dessert industry — bar none. To get you started, we've listed some of the best frozen yogurt franchises below, so you can start comparing your options today.
Find more info about frozen yogurt franchises for sale in your area.
Frozen Yogurt Franchise Opportunities in the USA
As the frozen yogurt industry has matured, the leading frozen yogurt franchises have maintained growth not only by continuing to expand their footprint across the USA, but by expanding their menu offerings as well. The popular topping bar concept, for example, is becoming an industry standard, and many frozen yogurt franchises have begun to offer products such as vitamin-enriched smoothies, froyo cakes, and other similar treats.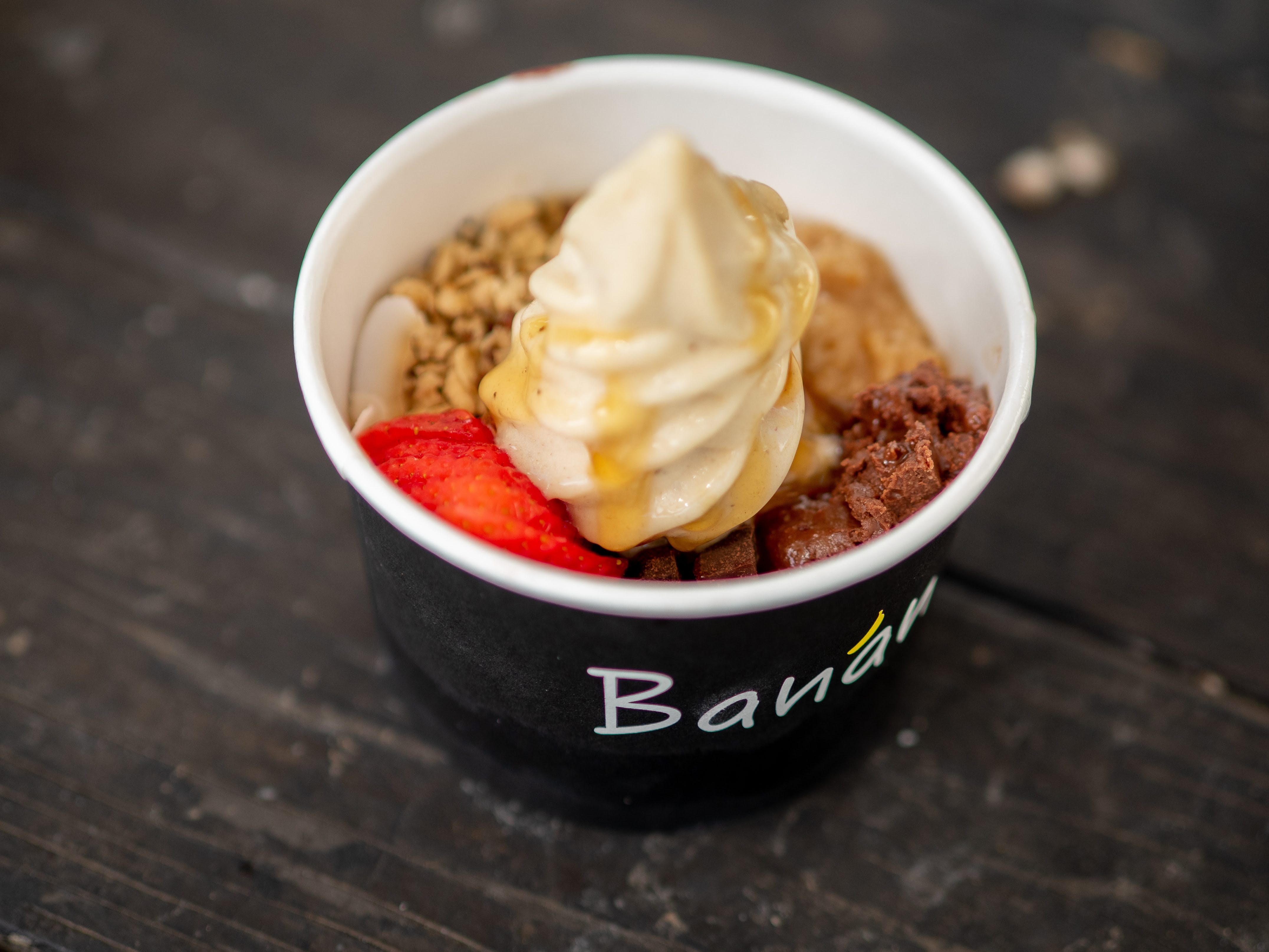 Types of Frozen Yogurt Franchises for Sale
While the average franchise fee is only around $40,000, the total investment in the building, equipment, staff, etc. often amounts to over $100,000. Here are the types of frozen yogurt franchises that are finding success today:
Self-Serve Frozen Yogurt: Customers apply their own toppings, and sometimes even mix their own yogurt.
Indoor Locations: Pick up foot traffic from malls, movie theaters, high-end restaurants, etc.
Outdoor Locations: These less-expensive frozen yogurt franchises provide outdoor tables and umbrellas so customers can enjoy their treats in fresh air.
Mobile / Cart Frozen Yogurt: Typically the lowest-cost and most flexible option, mobile / cart-based frozen yogurt and shaved ice stores are like a modern version of the classic ice cream truck. These businesses need no retail location, and they don't rely so much on advertising to draw in the customers; instead they go to where the customer is, whether that be a playground, little league game, or other high-traffic area or event.
The Top Frozen Yogurt Franchises
Click any of the links above to see a full profile of the FroYo franchise of choice, read our frozen yogurt franchise review or read up on the latest FranchiseHelp frozen yogurt industry report.

10 Marketing Terms Your Audience Hates
This just means you follow the best methods in your industry. But in some industries, those methods are not even defined. Plus, it reeks of pretentiousness – and that's reason enough to eliminate it from your marketing vocabulary.
The Ideal Franchisee - The Franchisee Point of View
Possessing an entrepreneurial mindset is a plus but one should also have the employee mindset as well. This lies in the fact that even though the franchisee must have the steely determination and drive to launch a business, they must be willing to be restrained and follow the directions of the franchisor. The level of control for a franchisee is noticeably less than of that of being an owner of your own independent business. However the level of risk presented to a franchisee is less than that of an independent business owner. Therefore this type of business is preferable for those looking for less risk. If we were to prepare a checklist of the traits, which were to be present within the ideal franchisee, it would appear something as:
Rebuilding Michigan Through Franchising
Juggling work and a degree is no easy task. But that didn't stop Timothy Rice, a serial entrepreneur and owner of multiple franchises. He studied at the University of Michigan for over 10 years to earn a degree in consumer behavior, economics, and public relations. Upon graduating in 2005, Rice entered the corporate world, but quickly found that it was not a match with his skills or his lifestyle.