Best Frozen Yogurt Franchise Opportunities in the USA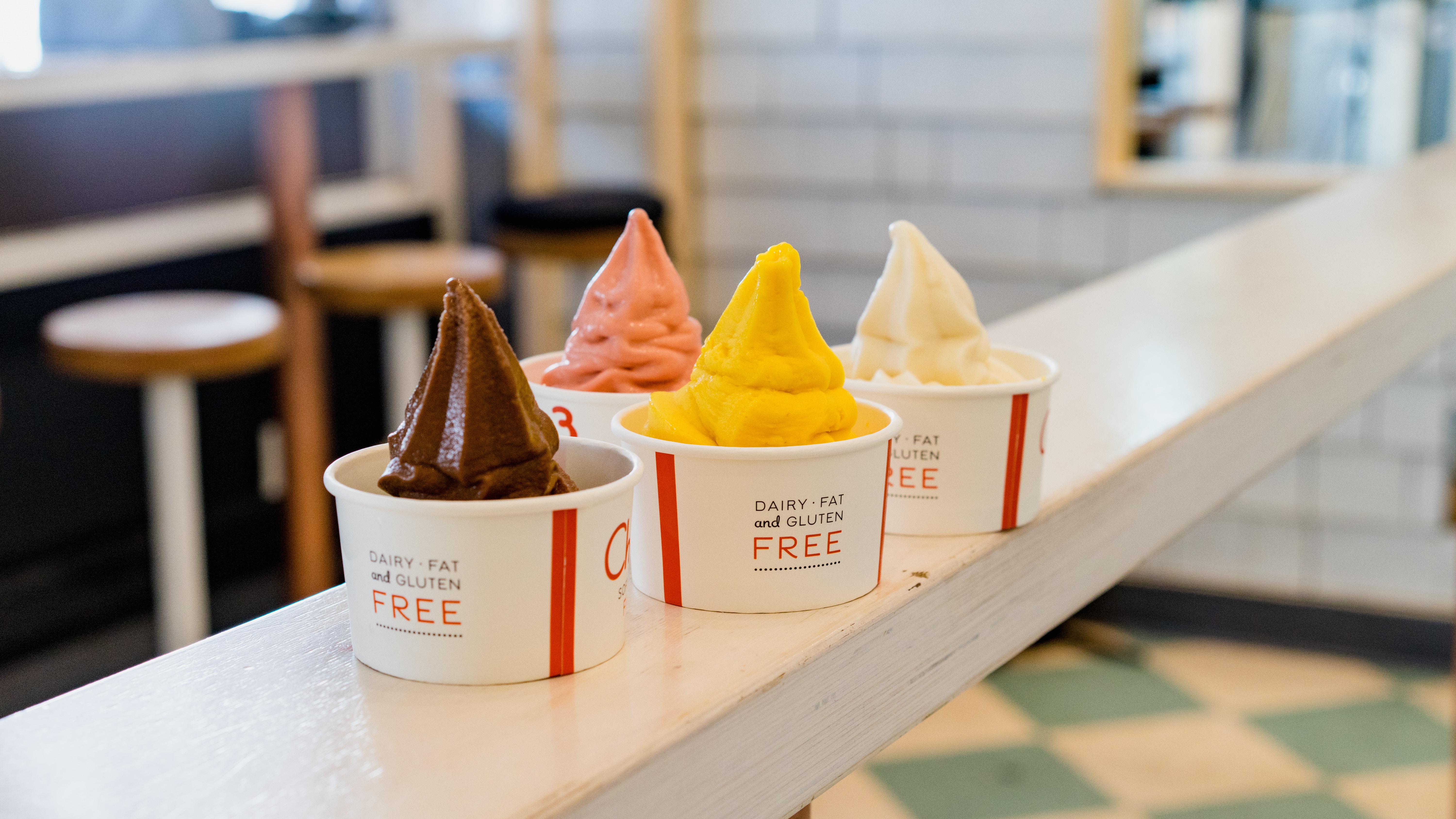 Fun, creative, and delightfully healthy, frozen yogurt franchises are always an exciting option to consider. Frozen yogurt franchise opportunities represent one of the fastest-growing and most popular categories in the entire dessert industry — bar none. To get you started, we've listed some of the best frozen yogurt franchises below, so you can start comparing your options today.
Find more info about frozen yogurt franchises for sale in your area.
Frozen Yogurt Franchise Opportunities in the USA
As the frozen yogurt industry has matured, the leading frozen yogurt franchises have maintained growth not only by continuing to expand their footprint across the USA, but by expanding their menu offerings as well. The popular topping bar concept, for example, is becoming an industry standard, and many frozen yogurt franchises have begun to offer products such as vitamin-enriched smoothies, froyo cakes, and other similar treats.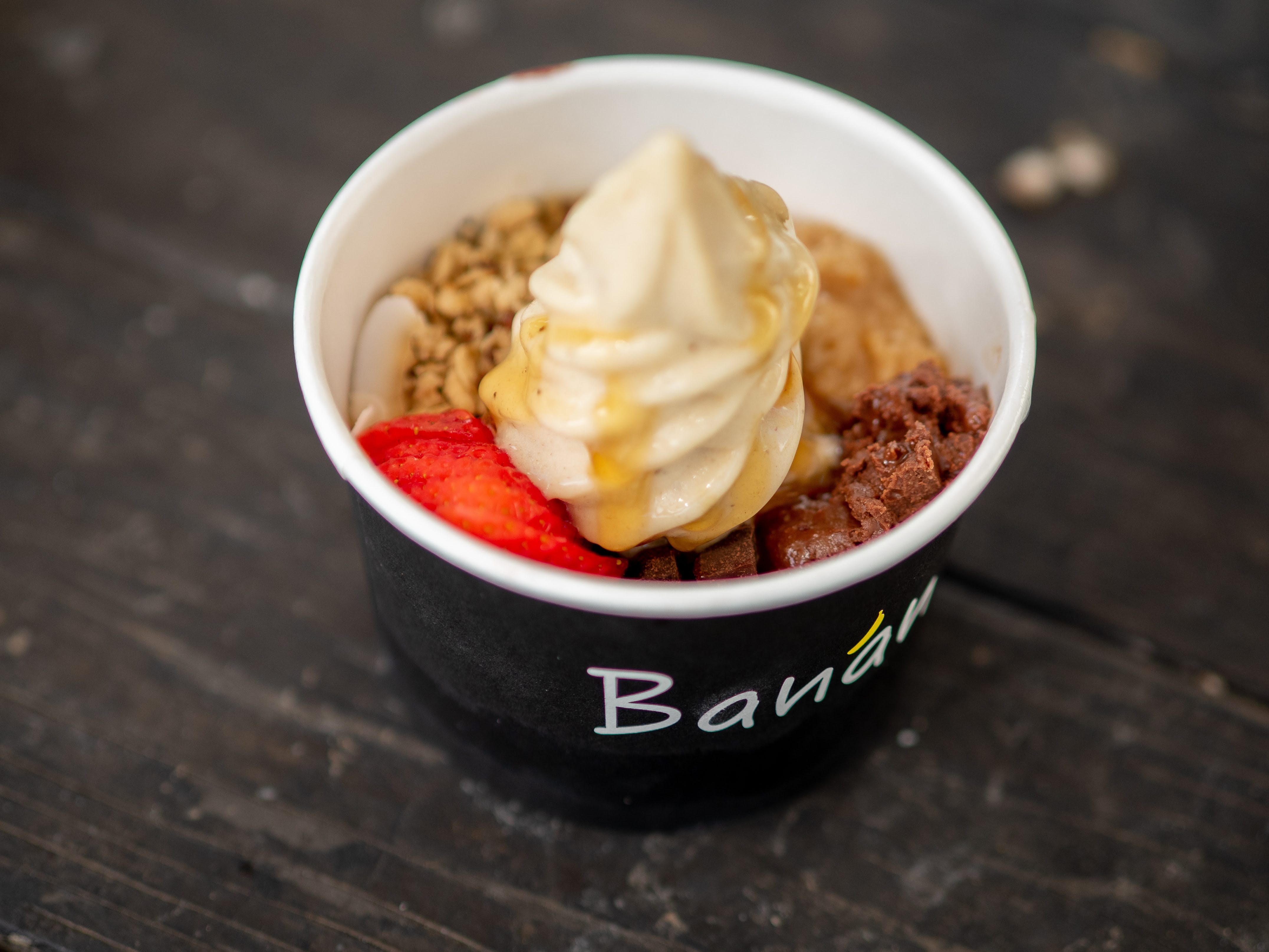 Types of Frozen Yogurt Franchises for Sale
While the average franchise fee is only around $40,000, the total investment in the building, equipment, staff, etc. often amounts to over $100,000. Here are the types of frozen yogurt franchises that are finding success today:
Self-Serve Frozen Yogurt: Customers apply their own toppings, and sometimes even mix their own yogurt.
Indoor Locations: Pick up foot traffic from malls, movie theaters, high-end restaurants, etc.
Outdoor Locations: These less-expensive frozen yogurt franchises provide outdoor tables and umbrellas so customers can enjoy their treats in fresh air.
Mobile / Cart Frozen Yogurt: Typically the lowest-cost and most flexible option, mobile / cart-based frozen yogurt and shaved ice stores are like a modern version of the classic ice cream truck. These businesses need no retail location, and they don't rely so much on advertising to draw in the customers; instead they go to where the customer is, whether that be a playground, little league game, or other high-traffic area or event.
The Top Frozen Yogurt Franchises
Click any of the links above to see a full profile of the FroYo franchise of choice, read our frozen yogurt franchise review or read up on the latest FranchiseHelp frozen yogurt industry report.

Before Buying a Franchise Identify Your TRUE Investment
Your approach as a potential franchise buyer is to identify the real investment dollars you'll need to get the franchise to profitability. The initial source of this information is Item 7 in the FDD. Item 7 is a schedule that details the estimated investment in the franchise. This schedule includes the cost of various items, including: the initial franchise fee, training related expenses, rent, insurance, professional fees for legal and accounting services, supplies, equipment, licenses and permits and additional working capital. Depending upon the specific franchise, there may be added categories. When reviewing the Item 7 schedule it's important to know that franchisors are not required to list every type of fee or expense that might be part of the investment in the franchise but rather the likely investment needed to start the franchise. As you work to establish your investment number keep in mind the words "estimated" and "typical." Item 7 is a guide, and as such, you should use this information accordingly.