How Mike Bahr Went from Pillar to Post Employee to Franchisee in 3 Years
With more than 400 locations in 45 states and eight Canadian provinces, Pillar To Post is the largest home inspection franchise company in North America and was the first to bring technology to the home inspection business with electronic inspection reports.
As the housing market begins to recover, homeowners clearly recognize the importance of hiring a certified home inspector. A recent survey released by the American Society of Home Inspectors (ASHI) found that 88 percent of all U.S. homeowners believe home inspections are a necessity, not a luxury.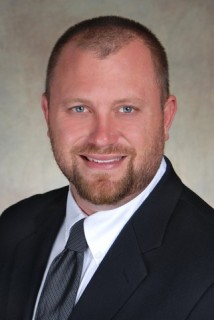 For 6 years, Mike Bahr worked as a superintendent of construction for Pulte Homes. However, back in 2007 when the economy took its first big hit, Bahr saw the construction industry headed for trouble and decided to make a professional adjustment. Instead of building new homes, which he saw would become less popular in the tough market, Bahr saw the potential in maintaining existing homes and making them safe for new homeowners. In 2007, he joined Pillar To Post in Hudson, FL.
Last October, Bahr, 33 years old, bought the franchise from the former owner and now services all of West Pasco County in FL. He also has an affiliate membership with the West Pasco Board of Realtors.
Franchise Help (FH): How did you enter the Pillar to Post franchise system?
Mike Bahr (MB): I had been working with Pillar to Post since 2008 as an employee. While working for 3 years as an employee of the franchise, I began building my clientele with realtors and word of mouth referrals through previous customers. Then in 2011, when I had the opportunity, I was able to purchase the same territory, West Pasco County, and take full ownership. After witnessing the brand recognition for the last 3 years, the decision to invest into the franchise and take full ownership was easy.
FH: What specific steps did you take to evaluate the Pillar to Post franchise opportunity before making your decision to buy the franchise?
MB: Having the opportunity to watch the brand recognition and success of the franchise first-hand, I knew I was making the right choice. Additionally, Pillar to Post is the largest home inspection company in North America, which added to the ease and confidence in my decision. I can get a phone call from a Realtor who is just coming back into the business from a 10 year leave and have him put his full trust in me just because I'm a Pillar to Post Home Inspector.
FH: Please describe your early years in the business. What challenges did you face during your transition from employee to employer?
MB: The transition was actually quite easy. Being an employee and working to be recognized as a reputable inspector prepared me for success and provided a smooth transition. In fact, many clients and Realtors actually thought I was the business owner from day one!
FH: Can you tell us about the size of your current operations?
MB: Right now, I am currently the owner/operator. I do everything that is involved with the franchise. I have no employees, but I plan to add additional home inspectors within the next 2 years to grow the business in volume.
FH: Can you name 3 things you've done for your business that have contributed the most to the success you now enjoy?
MB: I learned how to become a good networker. The more reputable business contacts you gain and the more you give referrals to people you trust, the more you get the same in return. It has worked well.
I strive to remain visible in the community. I sponsor events and donate to community organizations such as the SPCA and Hospice.
I gain presence in the realtor community. I am an affiliate with the West Pasco Board of Realtors. I sponsor and attend multiple events throughout the entire year. It allows me good face time for Realtors to get to know their local Pillarto Post Inspector.
FH: What were some of the mistakes you made along the way that have taught you the biggest lessons?
MB: No mistakes really - I have been very fortunate. It has been a steady upward momentum in business for me since the beginning.
FH: What is your opinion on the prospects for a home inspection business today, given the state of the housing market?
MB: I'm optimistic about the state of the housing market. My advice is to look into Pillar to Post franchises that are available.The franchise gives you the right tools and education and helps you get your business off to a great start. Thebigger we expand as a national franchise, the more we can offer to buyers and Realtors. If people know they are making a confident decision in the purchase of their home, people may be more willing to go out and start looking.
FH: As a father of two young girls, how do you manage your time between your personal and professional life? Does it help that your business is home-based?
MB: My family is my life. My girls are my pride and joy. No matter what the day brings, I know that unconditional love from my daughters is waiting for me when I get home. Being in business for myself has brought me closer to my family and enabled me to be a better father because I can be around more often.
Before I owned my own business. I was a superintendant of construction for a home builder. My hours were 7am-5pm Monday through Friday, meaning that I would have to leave my homeby at least 6am and return home usually at6:30pm. Now as a business owner in the inspection industry, my day doesn't start till 9am for my first inspection of the day and I am usually done with my inspections by about 4:30pm. I am able to drive my oldest daughter to school andspend time with her before and after school while my wife manages the 18 month old. When the kids and wife go to sleep, I have time to work in the office to prepare for the next day. There are times when I get some early sleep too – young kids can do that to you!
FH: What advice can you offer someone who is interested in becoming a franchisee, but is unsure of what particular industry or franchise to choose?
MB: Make sure it is the right franchise for the field that you would like to get into. Base it off of size, growth, and recognition. It gives you credibility right out of the gate.
FH: What are your future plans and goals for the business?
MB: I have plans to bring on an employeeas the business grows within the next 2 years. I want to bring my wife into the business within the next 2 years to do all marketing, bookkeeping, and scheduling so I can focus on inspections in the field. I would like to have the most market share in my territory and be the leading home inspector in the West Pasco County area. Maybe even purchase multiple territories and expand the Pillar to Post brand!
To learn more about Pillar to Post, visit their website, follow them on Twitter, and connect with them on Facebook.
GRANITE TRANSFORMATIONS ANNOUNCES FRANCHISE OPPORTUNITIES IN THE RAPIDLY EXPANDING HOME REMODELING SPACE
MIAMI, FL (March 10, 2016) – Granite Transformations, a global full-service residential and commercial remodeling franchise known for their revolutionary, proprietary resurfacing process, is pleased to announce that franchise opportunities are now available throughout North America. With more than 20 years of franchising experience, the company offers a unique and thriving business model that has made its presence known in eight countries on four continents across the globe, with more than 150 franchise locations worldwide, including 74 North American locations.The home improvement business has seen continued growth and success over the past several years, and with a moderate entry-level investment, the opportunity proves to be an enticing venture for prospective franchise owners with a significant potential for profit and future growth.The Granite Transformations story is a rich, centuries-old Italian heritage turned global entrepreneurial dream. The company presents time-challenged and quality-conscious homeowners a premium surface design solution without the demolition hassle of traditional kitchen and bath remodeling. Using an exclusive selection of the highest-quality granite, recycled glass and quartz counter tops and mosaic tiles – all offering a lifetime warranty – its "over-the-top"installation process virtually eliminates the need for demolition, shortening a project timeline and easing the stress and mess of typical home renovations. The product's versatility allows for a wide range of uses and brings added value and growth potential, appealing to both homeowners and commercial businesses alike looking to renovate or build new."Granite Transformations offers one of the most dynamic and fulfilling franchise opportunities in the rapidly expanding home remodeling space," says Andrea Di Giuseppe, International Chief Executive Officer. "Customers are looking to spend wisely and make a smart investment – they want the most attractive, quality, sustainable product, which is exactly what we offer coupled with the fastest install process available to immediately increase home value."With renovations continually on the rise, franchise owners enjoy minimal risk and consistent demand no matter the state of the economy. Homeowners are choosing to renovate the key areas of their homes – kitchens and bathrooms– rather than build or buy new, and their recognition of the value of this important, long-term investment is an undeniable owner benefit.Di Giuseppe continues, "From the very beginning, Granite Transformations has stayed true to its artistic tradition,respect for natural resources and commitment to innovation, and the company is committed to the continuing expansion, growth and success of our franchise system."
New Dickey's Barbecue Pit in Pinole Kicks Off 3-Day Party
(Pinole, CA) On Thursday, April 17 at 11:00a.m., the newest Dickey's Barbecue Pit in California will kick off a three-day grand opening celebration. The first 50 guests at the Pinole location will receive a gift card for up to $50.