We'll Leave the Light On For You: Motel 6's Advertising Success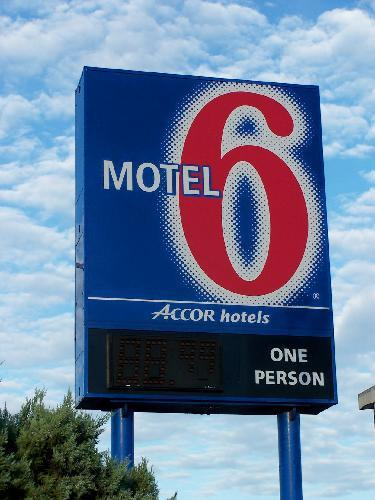 Motel 6 is a motel franchise with over a thousand locations that was started in 1962 in Santa Barbara, California as a lower-cost alternative to motels like Holiday Inn, which were slowly becoming more upscale. Aside from its low prices, Model 6 may be best known for its series of commercials with National Public Radio personality Tom Bodett, who closed every ad with the line "We'll Leave the Light On For You."
When Motel 6 conceived of the idea for a campaign in the mid-1980s, Bodett worked on NPR's All Things Considered program. The Richards Group, a Dallas- based advertising agency, was hired by Motel 6 in 1985 and thought Bodett would be an excellent spokesman for the chain because of his warm and friendly vocal style. Hired in 1986, Bodett ad-libbed the line, "We'll leave the light on for you"while in the recording studio for the first time and the slogan was both an instant and lasting success, staying with the chain for over 25 years and counting.
Versions of the theme have won numerous advertising awards, including as recently as 2009 when the radio commercial entitled "DVD" featuring Bodett and his famous line won the grand prize at the Radio Mercury Awards. The backgroundmusic played in the radio commercials won a Clio Award in 1996 and the campaign as a whole was named by Advertising Age magazine as one of the top 100 best advertising campaigns of the twentieth century.
Motel 6 is based in Dallas and is now owned by French multinational corporation Accor. For years Motel 6 owned and operated all of its locations, but began franchising in 1994.
But she's doing it: Can franchisors treat franchisees differently?
So, what do you do, then, when your fellow franchisees start using rougher towels, or take the milkshake off of the menu? Now all of a sudden some of the inherent value in your franchise is gone. Your hotel chain is seen as declining in value, and out-of-towners stay away because they think that you, too, have taken their favorite milkshake off of the menu.
How to Fund Your Franchise Acquisition
Even if you have all of the required start-up capital sitting in your bank account, and even if you have mentally prepared to invest a considerable sum into a franchise, you may be wary of risking your very bottom dollar for the new venture. There are alternatives, including raising debt or equity funding, but both of these options come with a set of benefits and drawbacks that you'll need to weigh carefully before committing to any particular path.
The Top 10 Most Famous Franchise Founders of All Time
Fearing the debate would never end (and with our coffee running out), the staff finally settled on the following (admittedly unscientific) criteria: size and longevity of operation, visibility of brand, and -- quite honestly -- how compelling we found the founder's success story. If our internal discussion about this list serves as any indication, many readers will feel we snubbed their favorite franchise founder (and someone on our staff will probably agree). So, if you think we missed someone, leave a comment below, and let the debate begin!