We'll Leave the Light On For You: Motel 6's Advertising Success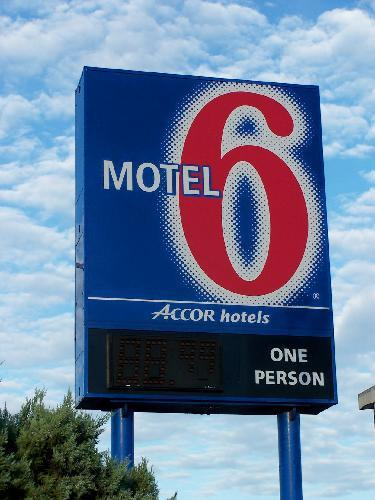 Motel 6 is a motel franchise with over a thousand locations that was started in 1962 in Santa Barbara, California as a lower-cost alternative to motels like Holiday Inn, which were slowly becoming more upscale. Aside from its low prices, Model 6 may be best known for its series of commercials with National Public Radio personality Tom Bodett, who closed every ad with the line "We'll Leave the Light On For You."
When Motel 6 conceived of the idea for a campaign in the mid-1980s, Bodett worked on NPR's All Things Considered program. The Richards Group, a Dallas- based advertising agency, was hired by Motel 6 in 1985 and thought Bodett would be an excellent spokesman for the chain because of his warm and friendly vocal style. Hired in 1986, Bodett ad-libbed the line, "We'll leave the light on for you"while in the recording studio for the first time and the slogan was both an instant and lasting success, staying with the chain for over 25 years and counting.
Versions of the theme have won numerous advertising awards, including as recently as 2009 when the radio commercial entitled "DVD" featuring Bodett and his famous line won the grand prize at the Radio Mercury Awards. The backgroundmusic played in the radio commercials won a Clio Award in 1996 and the campaign as a whole was named by Advertising Age magazine as one of the top 100 best advertising campaigns of the twentieth century.
Motel 6 is based in Dallas and is now owned by French multinational corporation Accor. For years Motel 6 owned and operated all of its locations, but began franchising in 1994.
Choosing the Right Franchise for Your Personality
There are hundreds of franchise opportunities in the United States and it can be difficult to find the right one for your personal needs. While many people consider factors such as finances, franchise rules and locations, they often fail to evaluate whether a specific franchise will suit their personality. In order to manage a successful business that gives you professional satisfaction, it needs to complement your individual characteristics.
The Best Franchise Blogs
Out on the web, there's more than enough entertaining and interesting information to make your head spin. While the Internet of a half decade ago was held hostage by professionals and degree-touting experts reporting in the same old monotone voices, passionate topic bloggers soon tore that model apart, and helped open up the medium to anyone with something to say.
The Franchise that can solve your Valentine's Day Woes
Cracking your head over what to get your significant other this valentine's? Fret not! Edible Arrangements provides you the perfect last-minute solution for valentine's day gift buying. They are a franchise-based business specialising in fresh fruit arrangement, allowing for a marriage between the concept of fruit baskets and flower arrangement designs. Their products are made fresh daily, hence you have no excuse for needing to get your Valentine's day gift way in advance, lest you want to send a bouquet of stale fruits. If you're still clueless on what to get, Edible Arrangements offers options such as sculpted fruit floral arrangements, gift baskets made with fresh fruit, smoothies, yogurt and more fruit-related products!