We'll Leave the Light On For You: Motel 6's Advertising Success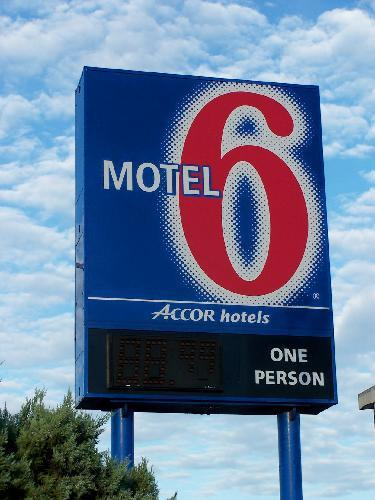 Motel 6 is a motel franchise with over a thousand locations that was started in 1962 in Santa Barbara, California as a lower-cost alternative to motels like Holiday Inn, which were slowly becoming more upscale. Aside from its low prices, Model 6 may be best known for its series of commercials with National Public Radio personality Tom Bodett, who closed every ad with the line "We'll Leave the Light On For You."
When Motel 6 conceived of the idea for a campaign in the mid-1980s, Bodett worked on NPR's All Things Considered program. The Richards Group, a Dallas- based advertising agency, was hired by Motel 6 in 1985 and thought Bodett would be an excellent spokesman for the chain because of his warm and friendly vocal style. Hired in 1986, Bodett ad-libbed the line, "We'll leave the light on for you"while in the recording studio for the first time and the slogan was both an instant and lasting success, staying with the chain for over 25 years and counting.
Versions of the theme have won numerous advertising awards, including as recently as 2009 when the radio commercial entitled "DVD" featuring Bodett and his famous line won the grand prize at the Radio Mercury Awards. The backgroundmusic played in the radio commercials won a Clio Award in 1996 and the campaign as a whole was named by Advertising Age magazine as one of the top 100 best advertising campaigns of the twentieth century.
Motel 6 is based in Dallas and is now owned by French multinational corporation Accor. For years Motel 6 owned and operated all of its locations, but began franchising in 1994.
Why Are Other People Opening Franchises? And Why Should I?
This came as a little bit of a surprise to me.but at the end of the day it makes sense. Franchises might be a good opportunity for people to make a change in their lives, but at the end of the day they are a major investment. And as with all major investments you're probably making it with the intention of making money. So if you are thinking of opening your own franchise to make more money, have more flexibility, or have a more fulfilling career you're not alone.
Into to Starting a Business in your 20's, 30's, 40's, and 50's
Prospective business owners often enter the arena equipped with a foundational knowledge of entrepreneurship and a working understanding of the various risks, rewards, and uncertainties associated with business ownership—but often fail to take into account one of the most crucial variables of all: themselves.Which unique strengths, vulnerabilities, and lifestyle features are inherent to your age and stage of life, and how will these influence your overarching management style and degree of involvement in the business?