We'll Leave the Light On For You: Motel 6's Advertising Success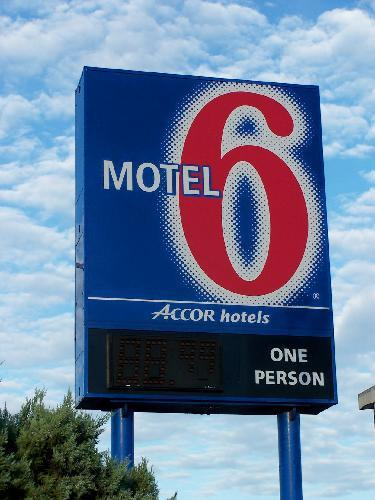 Motel 6 is a motel franchise with over a thousand locations that was started in 1962 in Santa Barbara, California as a lower-cost alternative to motels like Holiday Inn, which were slowly becoming more upscale. Aside from its low prices, Model 6 may be best known for its series of commercials with National Public Radio personality Tom Bodett, who closed every ad with the line "We'll Leave the Light On For You."
When Motel 6 conceived of the idea for a campaign in the mid-1980s, Bodett worked on NPR's All Things Considered program. The Richards Group, a Dallas- based advertising agency, was hired by Motel 6 in 1985 and thought Bodett would be an excellent spokesman for the chain because of his warm and friendly vocal style. Hired in 1986, Bodett ad-libbed the line, "We'll leave the light on for you"while in the recording studio for the first time and the slogan was both an instant and lasting success, staying with the chain for over 25 years and counting.
Versions of the theme have won numerous advertising awards, including as recently as 2009 when the radio commercial entitled "DVD" featuring Bodett and his famous line won the grand prize at the Radio Mercury Awards. The backgroundmusic played in the radio commercials won a Clio Award in 1996 and the campaign as a whole was named by Advertising Age magazine as one of the top 100 best advertising campaigns of the twentieth century.
Motel 6 is based in Dallas and is now owned by French multinational corporation Accor. For years Motel 6 owned and operated all of its locations, but began franchising in 1994.
Big Sandwiches Equal Big Profits at Potbelly's Sandwich Works
The Potbelly's train is firing on all cylinders and has successfully penetrated the uber-competitive fast casual sandwich sector. Potbelly sells a basic sub (PBJ, Pizza, etc) with relevant options (health, supremes) and offers an awesome dining experience. Their main target demographic is the lunch market, and their lunch lines are often out the door. Their menu includes soups, shakes and salads in addition to subs and the old-wood decor and live music make for a warm, neighborhood feel. Atmosphere is only the beginning though. Their products are well-crafted and satisfying. The quality of their ingredients is a cut above, yet price remains similar to that of their competition.
Why Doesn't Chipotle Franchise?
I'm a huge Chipotle fan and I'm not ashamed to admit it. I love a big fat carnitas burrito with every possible topping (is that even the right word for what you put on a burrito?) on it, especially guac. But every time I'm outside of New York I wonder why there aren't more Chipotles out there. Sure there are a bunch (at the end of 2014 there were more than 1,700) but their numbers pale in comparison to other "fast food" giants like McDonald's or Subway (they have more than 36,000 and 43,500 restaurants respectively). So why hasn't Chipotle followed suit and gone the obviously successful franchising route?