The Pizza Hut Franchise's Crown Crust Pizza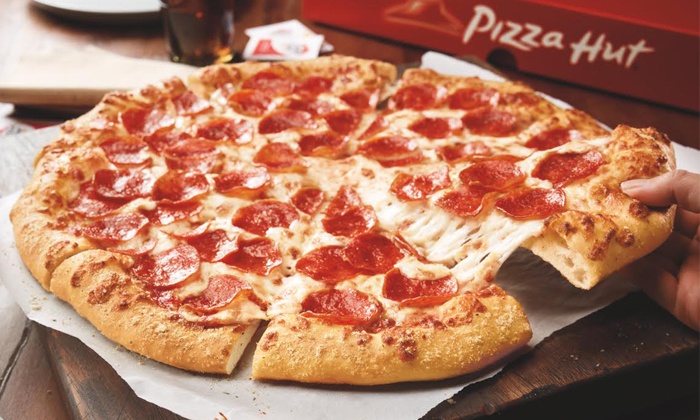 In what may be the single greatest pizza franchise menu addition of all times, the Pizza Hut franchise has released unto its Pizza Hut Middle East locations a calorie-packing double-whammy pizza creation that consists of a crown-shaped crust dolloped with mini cheeseburgers -- the center topped with lettuce, tomato, and some form of "special sauce."
The Crown Crust Pizza may strike U.S. eaters as a truly strange juxtaposition of American fast food staples, but to a foreign audience, it's no less bizarre than piling ethnic entrees from different regions onto a single plate and labeling them by country, as in U.S. strip mall buffets that feature Indian food items side-by-side while those same items may only be eaten thousands of miles apart in their country of origin.
Read more about Pizza Hut's Crown Crust Pizza announcement.
Learn How Five Star Painting Franchise Offers Five Star Franchisee Support
We can generate up to 70% of the leads from in house managed campaigns, we have our award winning Sales Support that has proprietary telephone systems to turn leads into set appointments, industry leading pricing for product and proprietary sales, and support software that is proven to close deals and manage your business in the most efficient manner possible. We also have industry lead validation and discovery processes so that our candidate can truly understand our business model and reasons for success.