The Pizza Hut Franchise's Crown Crust Pizza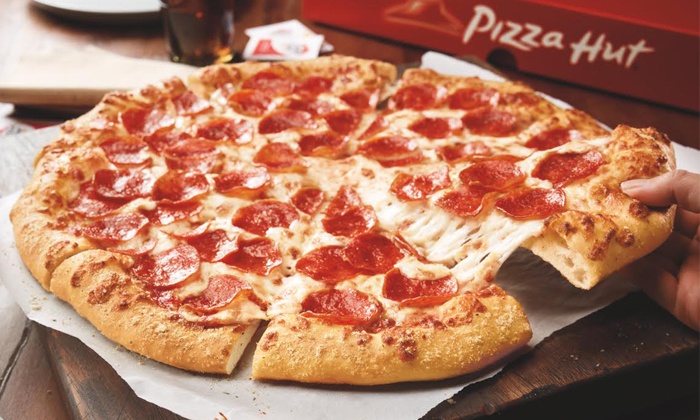 In what may be the single greatest pizza franchise menu addition of all times, the Pizza Hut franchise has released unto its Pizza Hut Middle East locations a calorie-packing double-whammy pizza creation that consists of a crown-shaped crust dolloped with mini cheeseburgers -- the center topped with lettuce, tomato, and some form of "special sauce."
The Crown Crust Pizza may strike U.S. eaters as a truly strange juxtaposition of American fast food staples, but to a foreign audience, it's no less bizarre than piling ethnic entrees from different regions onto a single plate and labeling them by country, as in U.S. strip mall buffets that feature Indian food items side-by-side while those same items may only be eaten thousands of miles apart in their country of origin.
Read more about Pizza Hut's Crown Crust Pizza announcement.
What Makes Kumon One of the Most Lauded After-School Enrichment Companies in the Country
Kumon's personalized approach helps children learn math and reading concepts based on their ability rather than their age or grade. Since the curriculum is individualized for each child, it allows students to comprehend the new material fully before moving ahead. With Kumon's emphasis on self-learning, preschool through high school students become self-reliant and gain confidence to learn new materials at their own pace.
Finance to Franchise: Woodhouse Day Spa Franchisee Alla Shapiro
AS: The finance background is helpful but absolutely not necessary in opening the franchise. It was helpful that I knew how to read the financial statements, but it is not a skill that cannot be learned quickly. In retrospect, any experience that one has is helpful in opening and running your own business. You are faced with so many different challenges on daily basis, therefore the more experience you have with Marketing, Operations and Finance, the more tools you have to solve these problems the best possible way.
Sweet Franchise Opportunities: Interview with Tim Casey, CEO of TCBY and Mrs. Fields Cookies
Because we have 30 years of experience as the largest frozen yogurt concept, our size allows us to provide services to franchisees that smaller brands don't have the resources to provide. We are only as successful as each of our individual franchises are, so it is of utmost importance that we offer a service model, economic model and brand model that are appealing and profit generating for our franchisees.