The Pizza Hut Franchise's Crown Crust Pizza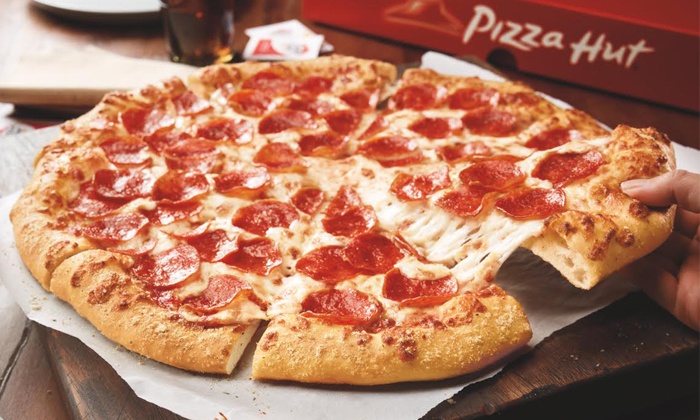 In what may be the single greatest pizza franchise menu addition of all times, the Pizza Hut franchise has released unto its Pizza Hut Middle East locations a calorie-packing double-whammy pizza creation that consists of a crown-shaped crust dolloped with mini cheeseburgers -- the center topped with lettuce, tomato, and some form of "special sauce."
The Crown Crust Pizza may strike U.S. eaters as a truly strange juxtaposition of American fast food staples, but to a foreign audience, it's no less bizarre than piling ethnic entrees from different regions onto a single plate and labeling them by country, as in U.S. strip mall buffets that feature Indian food items side-by-side while those same items may only be eaten thousands of miles apart in their country of origin.
Read more about Pizza Hut's Crown Crust Pizza announcement.
WAYBACK BURGERS OFFICIALLY OPENS IN LAWRENCEVILLE AND BUFORD
Wayback Burgers offers delicious, cooked-to-order burgers, available as a single, classic double, triple and triple triple (nine) patty, and rich, thick milkshakes made the old-fashioned way by hand, using only fresh milk and hand- dipped ice cream, served in an environment that hearkens back to a simpler place and time – when "customer service" meant something and everyone felt the warmth of the community. Going "way" beyond the burger, Wayback Burgers offers crispy and grilled chicken sandwiches, veggie burgers, turkey burgers, fresh salads and delicious sides, including fries, onion rings and House-Made Chips.