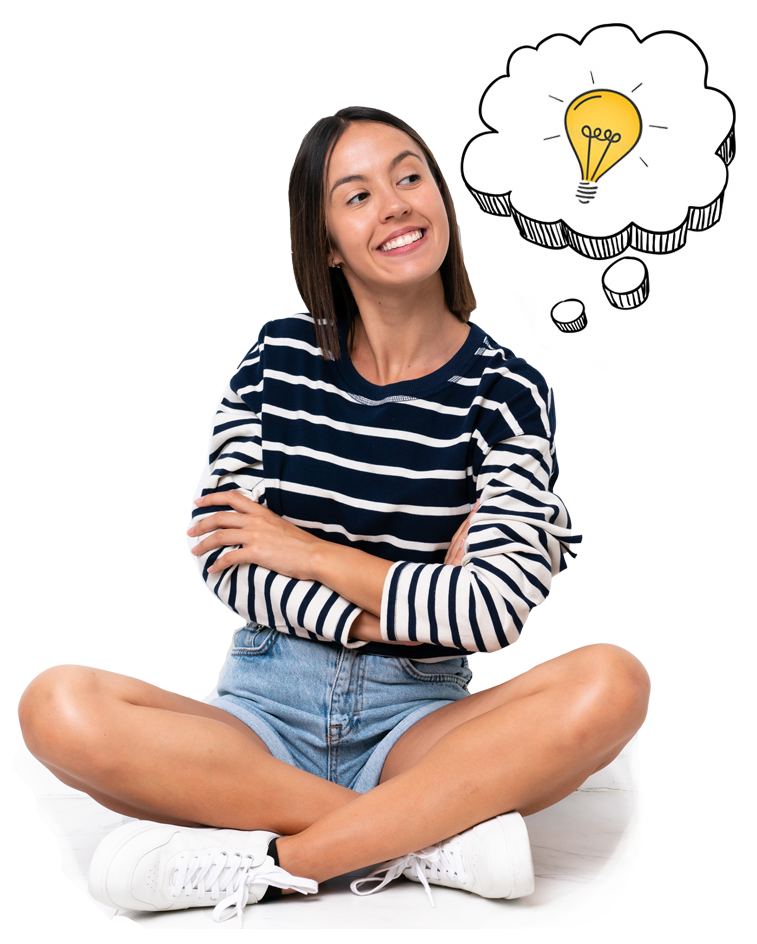 Find the perfect

franchise
Find the perfect

franchise

you can open
Take our quiz to see a personalized list of local franchise opportunities.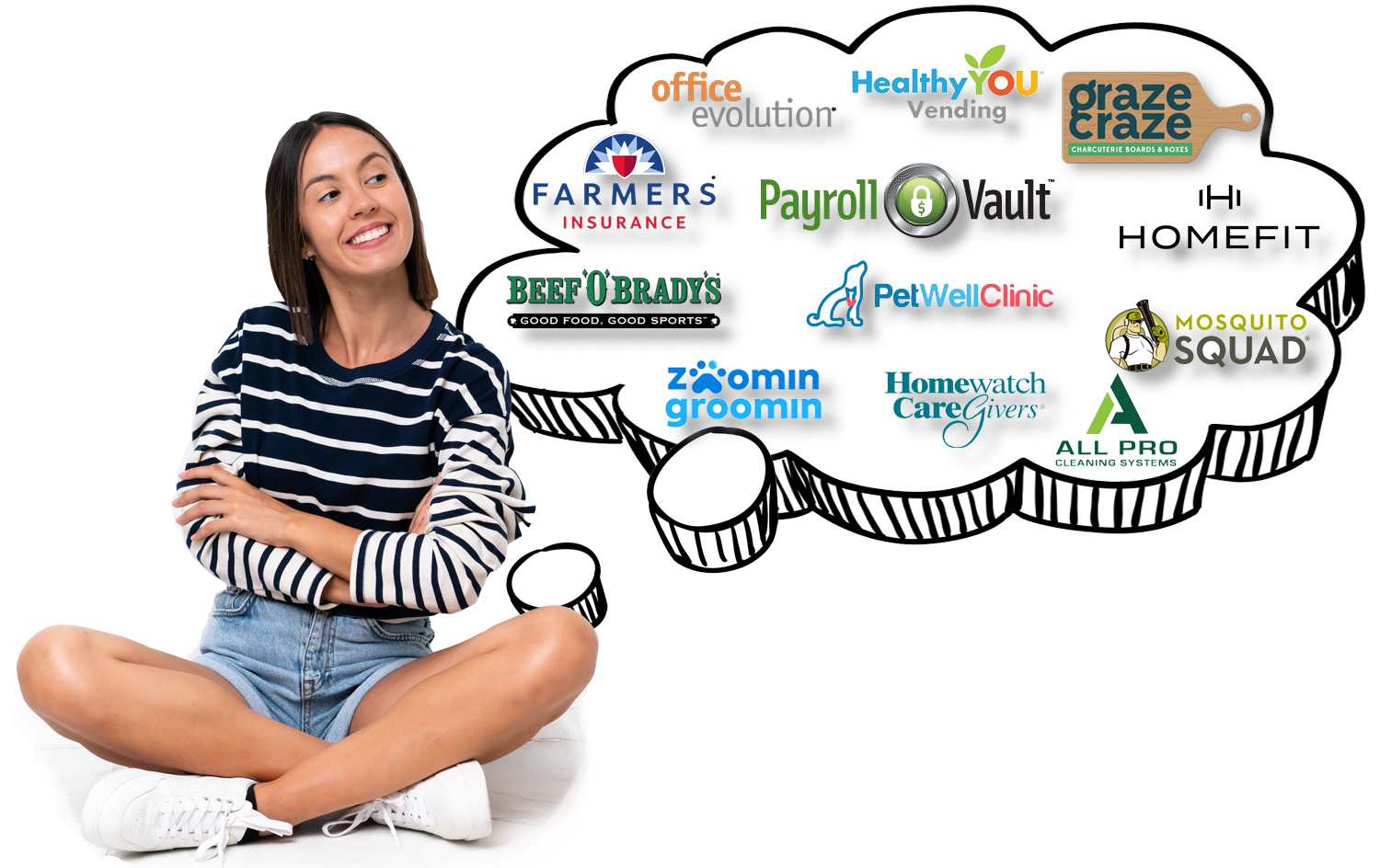 AAMCO Transmissions
Franchise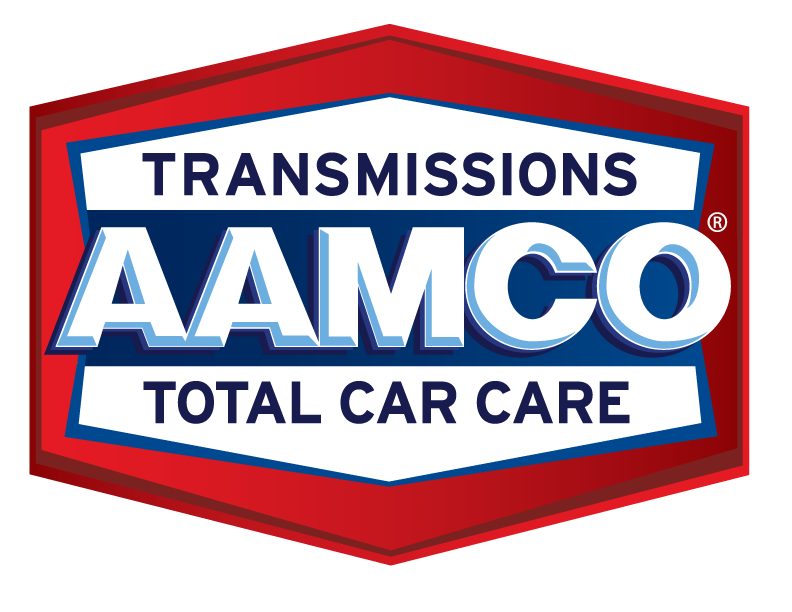 An iconic brand for over 50 years, AAMCO made its name as the world's largest transmission repair franchise. AAMCO locations now offer total vehicle care, meaning more repeat business for franchisees. No automative experience is needed to open an AAMCO - franchisees hire a team to perform the service work. More about the cost of owning a AAMCO Transmissions franchise below.
| | |
| --- | --- |
| | $65,000 |
| Net worth required | $250,000 |
| Investment | $223,600 - $330,500 |
| | $39,500 |
| Royalty | 7.5% |
| Offers Financing | Yes |
| Units in operation | 568 |
| Founded | 1957 |
| Franchising Since | 1963 |
Own an AAMCO Transmissions Franchise - Questions & Answers
What is it?
An automotive repair franchise famous for their transmission work, now offering total auto care
How does it make money?
Franchisees generate revenue from every repair and servicing job
AAMCO's offer of total auto care improves repeat business, as customers depend on your business to inspect and service their vehicle
Who is it for?
Anyone interested in building a business in automotive service
Those seeking a stable business model and a nationally respected brand
What would you do as a franchisee?
Your team of mechanics will handle repairs; you don't need any automotive experience to become a franchisee
You will build and manage your team, and promote the AAMCO brand
What is AAMCO Transmissions Franchise?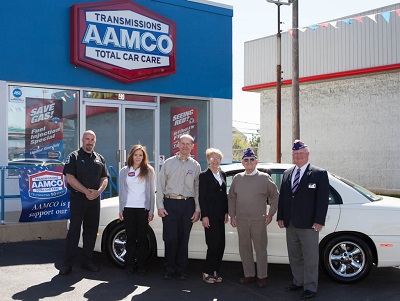 Since our founding in 1962, we have serviced more than 45 million vehicles, and we have more than 700 franchised locations in North America. Our legacy brand continues to thrive. Entrepreneur magazine has consistently ranked us as a top choice in its annual Franchise 500 rankings of franchise opportunities. We are also an iconic brand that customers know. We recently hired a marketing firm to measure how well the public knows our brand, and 92% of people surveyed recognized us as the leading brand for transmission repair. This is no accident: we've spent five decades buildi ng customer trust through our "Double-A-BEEP- BEEP-M-C-O" marketing campaigns.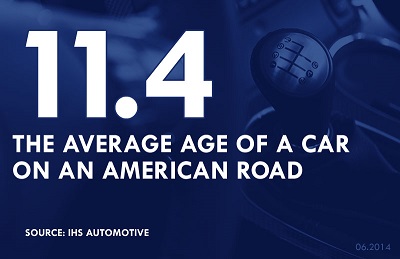 Up until the early 2000s, we focused exclusively on being a transmission repair franchise. Today, transmission repair still accounts for the majority of our revenue, but we are beginning to experience a sea of change with our expansion into providing Total Car Care. In 2014, 60% of our customers visited us for Total Car Care. We expect that number to rise as we continue to advertise in national and local markets.
AAMCO is one of the best-known automotive franchises in the world, and new franchisees benefit from the recognition and trust that comes from decades of success in the industry and millions of customers served.
Significant Evolution in the Transmission Repair Franchise Business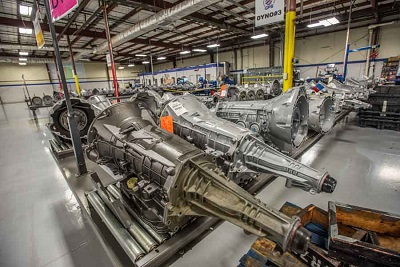 One of the major benefits of having been an iconic brand for the past 50 years is that AAMCO has proven its ability to win over several generations of customers and adapt to the changing times. For instance, compared to past decades, it's harder today to find skilled mechanics to work on transmissions. That's a major challenge for many in the industry, and a big reason that a lot of repair shops refer work to AAMCO. We've solved this problem.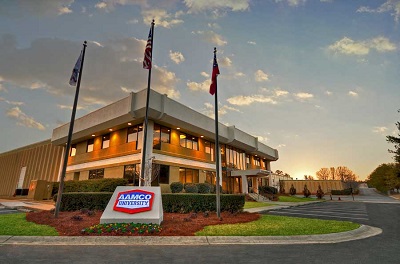 To do that, we built a 200,000-square-foot remanufacturing facility adjacent to our training center — AAMCO University. Rather than hiring a builder, our franchise owners can now purchase a high-quality remanufactured transmission from our state-of-the-art transmission remanufacturing facility. We can get a remanufactured transmission to over 70% of our franchisees the next day. This gives our franchisee immediate access to a vertically integrated supply chain with preferred pricing on our core transmission category, and helps our franchisees keep their costs low while they are focusing on increasing their profitability in the Total Car Care segment.
AAMCO franchisees can still hire builders at their locations, but many franchisees are finding success, while keeping costs lower, by utilizing our remanufacturing facility. The total time lapse for the customer repair is the same or faster, and doing it this way frees up space in the repair bay, allowing franchisees to serve more customers. It also allows franchisees to go builderless, which frees up resources to reinvest in their in-store labor hours to hire certified general automotive mechanics and drive more growth from the Total Car Care categories.
Why Join AAMCO Transmissions Franchise?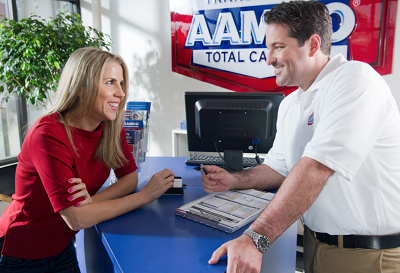 Now is a great time to invest in an AAMCO automotive franchise because we've developed a five-year plan to leverage our 50-year heritage and create lifelong customers for our AAMCO franchise owners. Up until the early 2000s, we focused exclusively on transmission repair. Today, transmission repair still accounts for the majority of our revenue, but we are growing revenue quickly by providing more Total Car Care. To enable franchisees to capture more maintenance and repair business, it was important for AAMCO to simplify the transmission repair part of the business and free up franchisees' resources. That's why we made a significant investment, partnering with sister company Global Powertrain Systems to build the state-of-the-art transmission remanufacturing facility adjacent to our new AAMCO University training center. The remanufacturing facility allows franchisees to send customers' transmissions to us for reconditioning and repair. We then immediately ship an already- remanufactured transmission to the franchisee.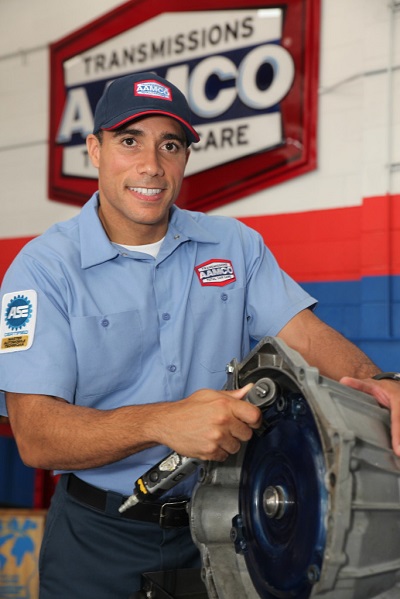 The process allows AAMCO owners to purchase high quality, remanufactured transmissions and provide a better warranty and faster turnaround times for the consumer. Franchisees also enjoy potential labor savings and additional capacity because they no longer rely on a transmission builder to serve every customer. When the shop is busy, they can turn to GPS for extra capacity. Some franchisees have jettisoned their in-shop transmission builder entirely and shifted those labor dollars to hiring more certified technicians to drive the growth of Total Car Care. AAMCO became a prominent and successful brand by dominating the transmission industry, but that only makes up about 6% of automotive repair spending. Now, we're going after the other 94%.
Is this your franchise?
Contact us to unlock your franchise's page to add content and get leads!