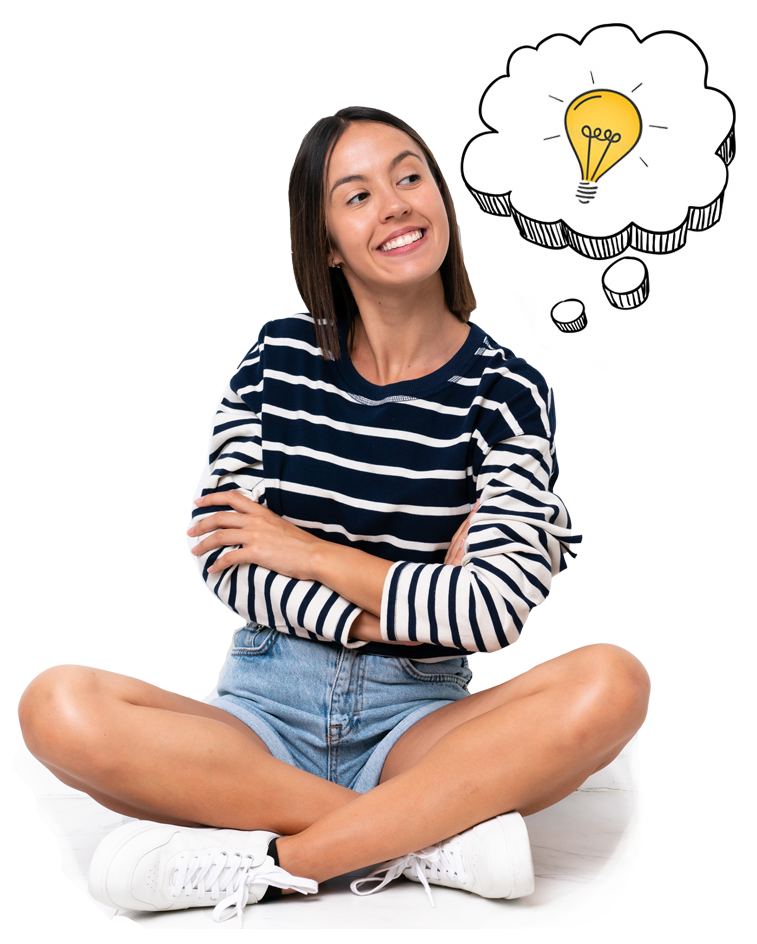 Find the perfect

franchise
Find the perfect

franchise

you can open
Take our quiz to see a personalized list of local franchise opportunities.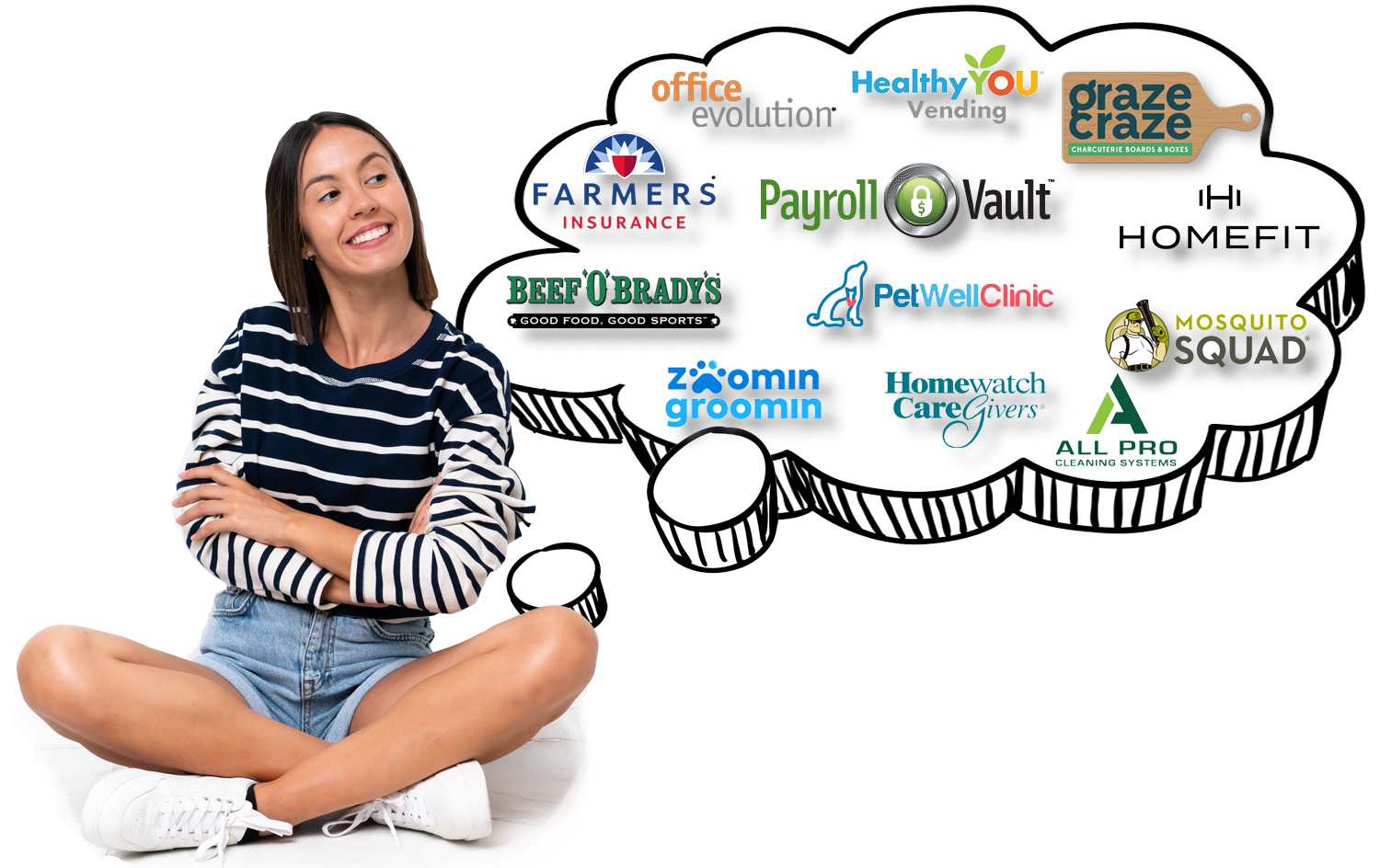 Acappella Franchising, L.L.C.
Franchise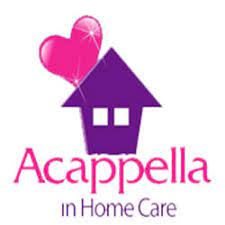 Acappella in Home Care is a licensed home care agency specializing in skilled nursing care for clients in their home or in the hospital. Jo Alch founded Acappella in 2005 after a 12 year career as a hospice nurse. Jo worked in all areas of hospice as a case manager, triage nurse, and admissions nurse. While in admissions, Jo found that most families did not realize that Medicare did not provide hourly care to clients, only hourly visits with no set schedule. Clients would ask her who she recommended, which gave her the idea to start a nursing service whose nurses and caregivers understand hospice. Acappella in Home Care provides RNs, LVNs, and CNAs in client's homes. Not only does the agency work with hospice patients, but they do post-op care, well baby care, fertility injections, wound care, and IV infusions to name a few. With over 100 nurses and caregivers on staff, Acappella in Home Care prides ourselves with hiring the very best of the best. Jo Alch was selected as "One of the Great 100 Nurses" in 2007 by the Dallas Ft. Worth Hospital Council - Nurse Executive Forum and Texas Nurses Association Districts Three and Four because of her " superior contributions to the art and science of nursing and having upheld the high standards of the nursing profession" to the clients she serves.
| | |
| --- | --- |
| | $100,000 |
| Investment | $75,000 - $125,000 |
Acappella Franchising, L.L.C. offers a franchise business opportunity in the exploding home care services industry, using the successful Acappella Home Care System.
Making daily life for seniors safe, practical and meaningful is our purpose.
IN-HOME CARE SERVICES INDUSTRY
As the senior population skyrockets over the next few decades, the call for quality in-home care services will also soar.
While the numbers are clear:
The U.S. population of 65 and older is expected to double in size over the next 25 years.
By 2030, almost 1 in 5 Americans will be 65 and older.
The 85+ population is expected to double from 7MM to 9.6 MM in 2030–then double again in 2050.
100+ percent - Projected growth in the 65 and older population over the next 25 years. (U.S. Census Bureau: 65+ in the United States (2005)
What we never forget at Acappella is no person is a number - we care!
Enabling the elderly to stay in their home and enjoy a safe, independent, and dignified lifestyle is of paramount importance to us. Our team values trust, honor and respect as the foundation of our services.
Acappella In Home Care Franchise Information:
TOP TEN REASONS TO BUY AN ACAPPELLA IN HOME CARE FRANCHISE ! ! !
10. (Really #1, but to make sure you read it first, we put it in #10.) Because you have a BIG HEART!! We are in the business of caring, and while we work to earn a good living for ourselves and our families, we must never forget that our primary goal is providing much needed high quality in home care!!
9. Health care is one of the largest and fastest growing industries in the United States. In a challenging economy, there are few recession resistant exceptional opportunities to secure your future. Acappella In Home Care franchisees are in position to benefit from the rapid growth in the senior segment of our population. We believe there is a strong long term trend of ever increasing caregiver and skilled care to be provided in the senior's home.
8. Acappella was founded by a hospice nurse, Jo Alch, RN, in 2005. She has instilled her philosophy into every Acappella employee and system! Acappella's founder will personally present several key sections of Acappella's new franchisee training program.
7. Acappella is dedicated to providing the highest quality services. We know of no other company who requires higher standards of its caregivers before we will first consider their application to be an in home care provider! We cannot stress enough how critically important this is to our clients!
6. After having developed Acappella In Home Care as a successful thriving business, this experienced proven business model is now available to you! Join the high quality group of fun people who will share and support your excitement and dedication in this exceptional caring business opportunity.
5. Acappella offers two major income opportunities in (1) non-medical in home care and (2) in home skilled nursing care. If a person needs skilled care, your Acappella business can provide it! Most of the others are limited and cannot provide this very important, and increasingly in demand, skilled care service. This is an important part of what we call the Acappella Advantage.
4. Non-medical in home care is focused primarily on assisting seniors who want to remain in the comfort and safety of their own home, but need assistance to be able to do so. Without quality assistance, the family may encourage the senior to enter into a nursing home. A huge majority of seniors do not want to live in a nursing home and do want to stay in the comfort and familiarity and safety of their own homes! Acappella In Home Care is dedicated to helping seniors stay at home and to maximize their quality of life for as long as possible.
3. Acappella has strong relationships with many hospice centers and understands their needs and concerns. Acappella sponsored a national hospice care conference in October 2010 in Dallas, and is dedicated to strong relationships with hospice providers.
2. Acappella's royalties are lower than any other known franchisee which offers the same services. We do not think it is necessary to charge the high royalty rates which other Franchisors require.
1. Our training is great!!! Each Acappella franchisee comes to the home office in Dallas for an intense five day initial training program. You will be trained in all aspects of company procedure, administration, training of employees and instructed with proven sales and marketing techniques. We will work with you to support you in your quest for success! After initial training, there is much follow-up training and on-going support and consultation and assistance for your independently owned franchise.
FRANCHISE OPPORTUNITIES
Home care services is not only the fastest growing, but the most recession resistant market in America. The Wall Street Journal touts in-home care as one of the "hottest concepts in franchising today" (March 17, 2008). Entrepreneur Magazine hails in-home care as one of the Top-50 New Ranking, as well as one of the Top-50 Low-Cost Franchise Business Opportunities (2009). Acappella franchise partners enjoy the lifestyle of an entrepreneur while giving back to the senior community. Is an Acappella franchise right for you? Call us at (214) 866-0085.
Is this your franchise?
Contact us to unlock your franchise's page to add content and get leads!