Aloha Mind Math USA
Franchise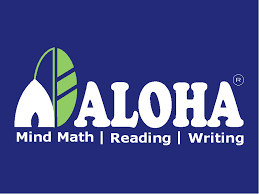 ALOHA Mind Math USA is a program for kids aged 5 through 12. In this after school class, kids receive effective mathematics instruction from certified teachers in a positive, interactive, and fun setting. Students attend class just once a week for two hours. They are supplied with homework and a workbook so that they can continue honing their math skills outside of the classroom as well. ALOHA stands for ABACUS Learning of Higher Arithmetic.
| | |
| --- | --- |
| | $10,000 |
| Investment | $29,100 - $29,100 |
| | $15,000 |
| Founded | 1995 |
ALOHA Mind Math USA looks for motivated franchisees who are willing to teach a specific method that may not be how they learned math as a child. The franchise does not accept absentee owners - the franchisee is expected to be the location's teacher, having learned the methods during training, though some franchisees find it helpful to hire an assistant.
ALOHA Mind Math USA Franchise Opportunities - History
In 1993, Loh Mun Sung utilized a common Chinese and Taiwanese arithmetic teaching model and put it into a program to teach to Malaysian children, as well. Over time this program was packaged for a number of countries internationally, and the business became a franchise after just two years.
ALOHA Mind Math USA Franchise Cost / Initial Investment / ALOHA Mind Math
USA Franchise Income
An ALOHA Mind Math USA franchise costs total between $29,075 and $59,500 with an initial investment of $10,000. ALOHA Mind Math says that it "cannot make specific earning claims" on its website.
ALOHA Mind Math USA Business Opportunities: Other Information
One of ALOHA's primary goals is to help children overcome their phobia of math that is so prevalent in America's youth. By showing kids new ways to deal with numbers, ALOHA helps kids perform complicated calculations in their heads without calculators. These calculations help develop the right side of the brain. After building these mental capacities, kids have a sharper mind and memory for all school subjects as a result. Right side brain Turnaround is quick for franchise owners – after a franchisee signs an agreement, the business can be in operation in under one month, which includes training time.
Is this your franchise?
Contact us to unlock your franchise's page to add content and get leads!