Apricot Lane Boutique
Franchise
| | |
| --- | --- |
| | $80,000 |
| Net worth required | $250,000 |
| Investment | $135,500 - $336,800 |
| | $39,500 |
| Royalty | 5.5% |
| Offers Financing | Yes |
| Units in operation | 77 |
| Founded | 1991 |
| Franchising Since | 2004 |
Own an Apricot Lane Boutique Franchise - Questions & Answers
What is it?
Fashion boutique that sells designer apparel, jewelry, handbags, accessories, and gifts in high-traffic shopping centers
The boutiques are mother/daughter focused, catering to women and girls
How does it make money?
Revenue comes from selling apparel, jewelry, and accessories
Who is it for?
Anyone seeking a retail or fashion business
Someone willing to make a substantial initial investment, as tends to be the case with retail franchises
What would you do as a franchisee?
Manage staff, finances, and merchandise
Apricot Lane franchisees can work hands-on at their boutique or hire a team to run the daily operations
Own your own fashion boutique!
Apricot Lane Boutique is the leading women's fashion boutique franchise combining opportunities from the fashion and gift industries.
Founded in 2007, Apricot Lane Boutique is a dynamic, stylish, responsive, truly unique franchise retail store opportunity. Our stores are located in high traffic shopping centers bringing the latest fashions and collections to your customers. Resources in all aspects of a retail operation support the fr anchisees.
Location, Location, your Location!
Apricot Lane stores are ideal for many types of locations. We have a strong track record in outdoor lifestyle centers, regional malls, urban, tourist and community centers. We work closely with you to find the best location that will take advantage of your geographic preference, while ensuring the maximum exposure to your potential customer base.
'Hot Off the Runway' Fashion
Our franch isees and corporate buyers team up to attend some of the largest fashion trade shows in America. Our merchandise caters to a broad customer base ranging from ages 16 – 50+, with our core customer at 22 – 40+ years. We are a great mother/daughter boutique with something for everyone.
Training and Support Services
We will help you prepare to operate your own Apricot Lane fashion boutique through a comprehensive training program:
Home Training (40 hours)
Classroom Training in the Beautiful Sacramento Valley (5 days)
On Location Training (3-5 days)
120 Day, Post-Opening Support
Pre-Opening Support: We stay on top of marketplace changes, trends, and styles so you can focus on your staff, customers and merchandise. We provide you with resources, programs and tools to help you run your business, beginning with help opening your store.
Continuing Support: While training prepares you to own your own boutique, we also provide you with resources that will help you promote your boutique and build your business well after your opening.
Marketing Support: We supply many unique and different programs so you can decide through experience and marketing analysis what will work best in your market area, making marketing inexpensive and easy to use.
Is Apricot Lane Right for You?
Determining "fit" is very important at Apricot Lane. Some business management or retail experience is a plus, but it is not required. We look for qualified individuals who demonstrate characteristics including: Outgoing and social personality, a great sense of fashion, strong organizational skills, financial stability, and a commitment to grow and learn!
Apricot Lane Owner Testimonials
"I started the store four years ago with the idea of having moms and daughters come shopping together to have a wonderful experience, and it still holds true today. We also see grandma tagging along! We donate to charities, we offer summer fashion camp and we work with girls and their high schools to teach them about fashion"
-Wendy Lytle, Louisville KY
"I had always wanted to open a Boutique and at one time actually thought I would just open one on my own. One day while researching Boutique Franchises I discovered the Apricot Lane Franchise. What a blessing that I decided to pick up the phone that day and make the call. Making a smart investment and good financial decisions were very important to me and I learned quickly that the Apricot Lane Franchise would help me accomplish that. Now, after more than I year into this I am so happy to say I could not have had the success I do without the wonderful resources and support the Apricot Lane Franchise has given me. I highly recommend the Apricot Lane Franchise".
-Loni Beinek, Bismarck ND
Apricot Lane Boutiques are regularly featured in fashion and popular culture media across the US and the franchise is routinely ranked in Entrepreneur Magazine's Franchise 500.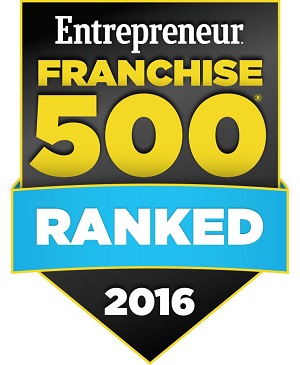 Is this your franchise?
Contact us to unlock your franchise's page to add content and get leads!