ATAX is the fastest growing, full-service national tax preparation and business services franchise, serving our local multicultural communities. When you become an ATAX Franchise Owner, you have access to the best business plan, platforms, marketing, and strategy built from the ground up by industry icon John Hewitt. Founder of Jackson Hewitt and Liberty Tax Service, John Hewitt has a decades-long history of building strong business practices and sharing his knowledge with aspiring entrepreneurs across the nation. If you're looking to open one or multiple locations in a thriving market that shows no signs of slowing down, then ATAX is the perfect fit for you!
| | |
| --- | --- |
| | $70,000 |
| Net worth required | $100,000 |
| Investment | $62,650 - $79,000 |
| | $35,000 |
| Royalty | 14.0% |
| Offers Financing | Yes |
| Units in operation | 75 |
| Founded | 1986 |
| Franchising Since | 2007 |
Own an ATAX Franchise - Questions & Answers
What is it?
ATAX is a Tax Preparation franchise offering accounting and financial services such as tax preparation, bookkeeping, and business startup services. Initial startup costs range from $62,500 - $79,000
Offers a training course to register franchisees as tax return preparers
Offers accounting and financial services in English and Spanish
How does it make money?
Clients pay for accounting and financial services
Who is it for?
Those with experience in tax accounting or interested in learning about it
Those with a passion for helping people with financial issues
What would you do as a franchisee?
Attend training and education courses, ongoing throughout the year
Run the ATAX business operations as well as provide financial and accounting services for clients
Hire additional tax return preparers to grow the business

We're More Than Just Numbers!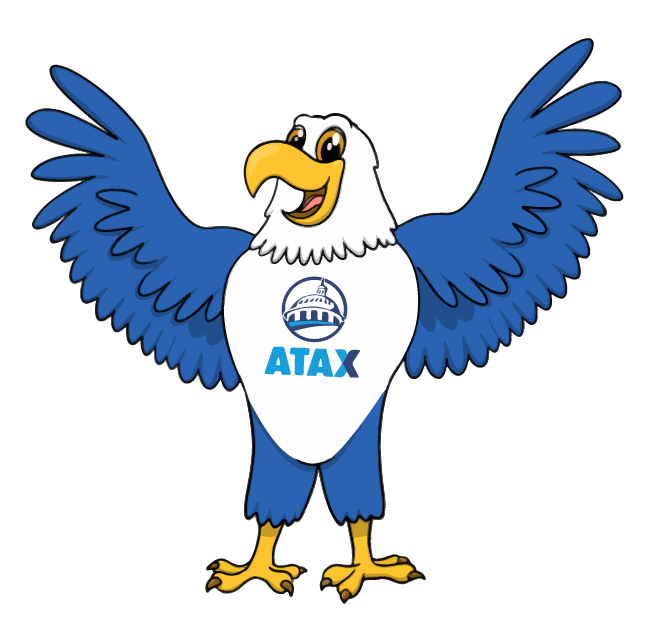 Why is the Tax Industry a great business to be in?
1) Recession Resistant Industry – Three things guaranteed in Life: Death, Taxes & Change. The tax industry is ever changing, bringing complexity to consumers and the need for Assisted Tax Preparation. It's a growing industry that is mandatory and not a commodity.
2) Keep your day job – Tax Season is 4 months out of the year. This allows flexibility to keep your day job and have less risk as a new business owner. Also adds the flexibility of adding other services to your business.
3) Fragmented Industry – The national tax companies only have about a 20% market share of the industry, 80% of it is done by Independent Tax Offices. When Burger King opens next to a McDonalds, do you think the sales for MCD goes up or down? They go up, as they take market share from independent burger places.
4) The IRS – Industry regulated by one of the most feared government agencies, and that's great for the assisted tax preparation industry as taxpayers search for a professional in their neighborhood to help them.
Discover why ATAX is Flying past the competition!
• WORLD-CLASS TRAINING & SUPPORT – Our executive & support team have over 400 Years of combined Tax Franchising Experience! You have access to on-going training, support, weekly webinars, and one-to-one coaching by the best team in the industry!
• A BUSINESS MODEL THAT WORKS - Our franchise opportunity is based on a successful & proven business model, with a wide range of services and a year-round revenue stream. We provide you with the best & proven Guerrilla Marketing plans to keep costs down and help acquire new clients in your local neighborhood to achieve your personal goals.
• HIGH-PROFITS, LOW INITIAL INVESTMENT - Everyone should be able to start their own profitable business, and achieve The American Dream, so we've kept our franchise opportunity affordable.
• FASTEST GROWING NATIONAL TAX SERVICE – Fastest growing in the last 3 years, with a Mission Statement of Having Fun, Improving Lives!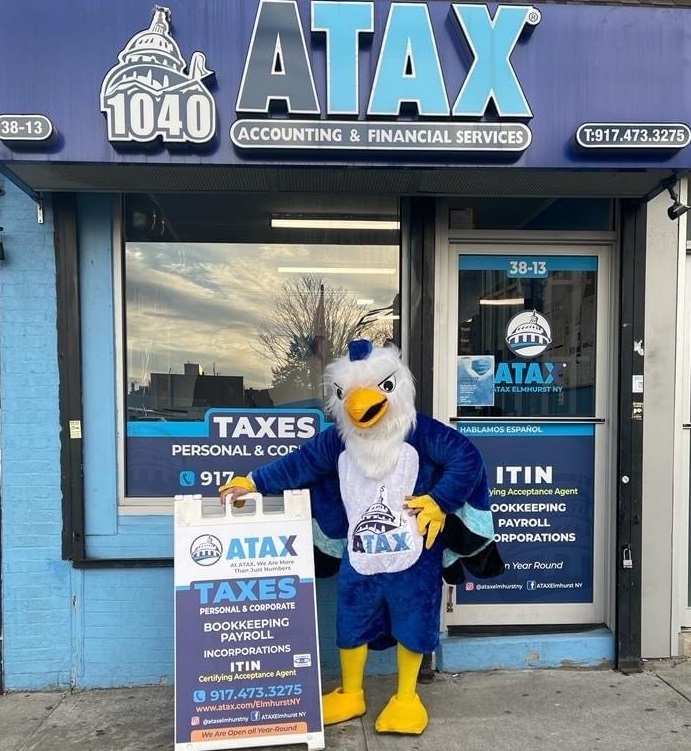 Who is the Ideal ATAX Franchise Candidate?
• No Tax Experience Required
• Follows the proven system
• Business Management or Entrepreneurs
• CEO Mentality
• Focused on Growth
We also have Multiunit Franchise & Area Representative opportunities available in your area!
Backed By Loyalty Brands
Loyalty Brands is a cohesive group of franchise businesses and services designed to work together to help the franchisees prosper both quickly and over the long-term. Our decades of documented franchise and business success have enabled us to develop a business system that drives customer loyalty, repeat business, and financial stability.
The multi-brand concept involves businesses that are synergistic and compatible, so potential franchisees can possibly own one or more of the brands for additional customer acquisition and co-marketing opportunities.