BeBalanced is a hormone weight loss center helping women optimize their hormonal balance. Combines two lucrative industries - weight loss ($61b) and hormone replacement therapy ($3.6b in next 5 years). BeBalanced is looking for individuals with a passion for health and wellness and strong sales skills.
What industry are you interested in?
Take this short quiz and find the perfect franchise for you to start!
| | |
| --- | --- |
| | $100,000 |
| Net worth required | $200,000 |
What is it?
BeBalanced helps women optimize their hormonal balance for weight loss
BeBalanced centers teach about and sell a patent-pending system that allows women to reach their natural hormonal balance
How does it make money?
Customers pay for hormone balance programs
Sales of health and hormone-related products
Who is it for?
Someone with a passion for health and wellness
Anyone with a background in sales
Prospective business owners looking to make a full-time commitment
What would you do as a franchisee?
Manage day-to-day operations of your center
Sell programs and products to women
BeBalanced Background
This innovative natural hormone balancing weight loss program was first introduced in Pennsylvania six years ago. Since then, this revolutionary program has helped thousands of women. The founder (Dawn Cutillo) has been featured on NBC, FOX News, CBS and The Doctors. This ground-breaking, natural hormone balancing approach is now able to be experienced in local BeBalanced Centers across the United States!
BeBalanced centers offer the premier program for weight loss in the country that addresses the root cause of slow metabolism and weight gain…YOUR HORMONES… unlike traditional "calories-in-calories-out" weight loss programs, there are also great "side benefits" of improved mood, sleep, energy and the diminishing of all PMS and Menopausal symptoms!
The Statistics
According to the 2010 U.S. Census, the average age in our country is 37 yrs old.
There are over 51 million women between the ages of 35 and 64 in the U.S.
There are 45 million women currently in peri-menopause and menopause.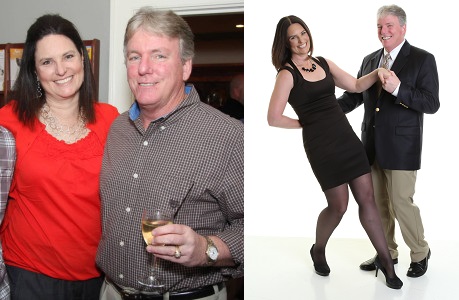 The Problem
Most women in this demographic struggle with hormonal symptoms, often referred to as "PMS or Menopausal symptoms". These symptoms include: mood swings, irritability, depression/anxiety, fatigue, insomnia, low libido and bothersome hot flashes/night sweats. The most frustrating and common problem they face is weight gain….and inability to lose this stubborn weight, no matter what diet or exercise program they try.
The Facts
These women are frustrated and desperate. They intuitively know that there is some sort of imbalance in their body, but no one will listen to them. The medical community offers minimal solutions, and simply relies on drugs to fix each symptom. The fitness community (and even nutritionists) are stumped. They just advise women to "eat less and workout more". There are obvious limits to this soon-to-be-outdated philosophy.
Important Fact:
Traditional diet and exercise plans are not efficient or effective once women hit the age of 35-40 years old. Women realize there is "something else" going on with their bodies. We know what that "something else" is….AND, we have the solution!
That "something else" is Hormone Imbalances caused by STRESS:

Stress is an especially big issue in our modern-day American society. Even the medical community agrees that 80-90% of doctor visits are stress related. Stress has been linked to all types of diseases, obesity, PMS, Menopause symptoms, and even female-related cancers.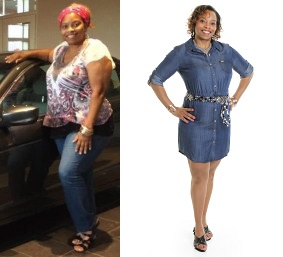 The Solution
A natural, healthy way to balance their hormones, in spite of stress. Our clients tell us this is long overdue.
The Premier Hormone-Balancing Weight Loss Program
Natural, innovative, corrective….BECOMING BALANCED. Amazing weight loss, dramatic reduction of negative hormone-related symptoms, and a long-term healthy lifestyle can be achieved, at any age!
The Business
Two Big Industries…
Weight Loss Market- $61 Billion in Revenue
(Source: MarketData Enterprises, Inc - April, 2013)
Hormone Replacement Therapy Market– Will reach $3.6 Billion in Revenue in next 5 yrs.
(Source: Transparency Market Research – 2012)
Both are HOT industries…
What about a solution that addresses both industries? ONE solution that solves BOTH the stubborn weight and the hormone-related symptoms simultaneously. A solution that is all-natural and healthy, without dangerous side effects.
Business Features
Low cost investment, low overhead business

Hot Subject, High demand

High Gross Margins

Few Employees

Owner/Operator or Semi-Absentee business model
Fast ramp-up
Recurring and passive revenue
Strong Item 19
Strong differentiation, no other franchise offering this weight loss solution
Great and growing customer demographic

Ideal Candidate
We're looking for capable franchise owners, who are outgoing and passionate about helping other women. A background and interest in health/fitness, and experience in sales is preferred. A person who can build relationships and has the motivation to excel! You must have a minimum of $40k in liquid capital, and be ready to make a full-time commitment.
Be a Part of the Solution
Join BeBalanced Hormone Weight Loss Centers. They offer an innovative, hormone balancing weight loss program. It's designed for a waiting market of women, making traditional weight loss programs irrelevant!
Learn more today.
BeBalanced Hormone Weight Loss Centers is currently accepting inquiries throughout the United States with exception of the following: HI, IL, IN, ND, RI, SD, WA, and WI.
See what BeBalanced is saying
Is this your franchise?
Contact us to unlock your franchise's page to add content and get leads!