Ben and Florentine
Franchise

Ben & Florentine is a high-end, affordable breakfast franchise that takes an innovative approach to breakfast, brunch and lunch. Growing its roots in Canada, Ben & Florentine is now offering its proven concept to the United States.
What industry are you interested in?
Take this short quiz and find the perfect franchise for you to start!
| | |
| --- | --- |
| | $200,000 |
| Net worth required | $500,000 |
| Investment | $646,650 - $846,800 |
| | $35,000 |
| Units in operation | 55 |
| Founded | 2008 |
Own a Ben and Florentine Franchise - Questions & Answers
What is it?
Healthy breakfast and lunch restaurant franchise
Offers hearty breakfast dishes and healthy lunch options
How does it make money?
Sales of breakfast and lunch menu items and beverages
Sales of gift cards
Food truck sales of limited menu items
Who is it for?
Aficionados of gourmet food
People who are comfortable managing a high-paced retail restaurant
What would you do as a franchisee?
Open and oversee operation of a fast-casual gourmet restaurant
Hire and manage food service and management personnel
Ben & Florentine
Get in on the breakfast boom!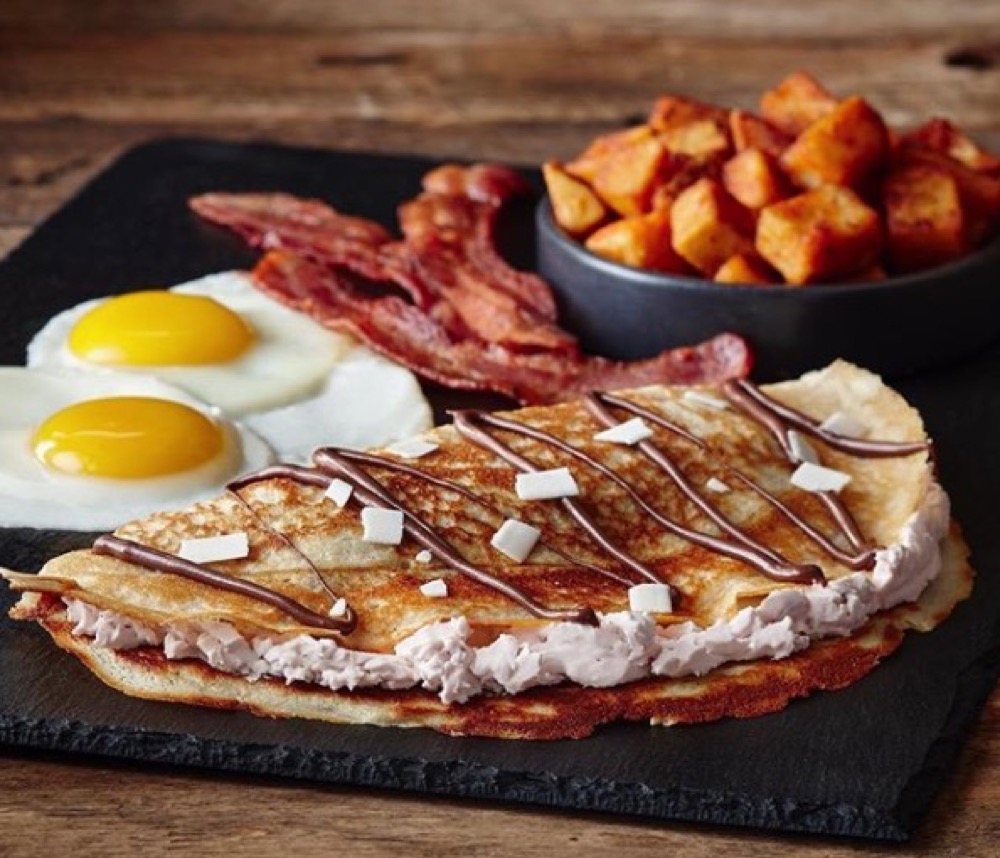 About Us
Ben & Florentine is the rising star of the booming breakfast segment. After becoming one of Canada's largest and most popular breakfast brands, Ben & Florentine is taking its proven concept to the United States, where the breakfast market is rapidly expanding and there is little competition for a high-end, affordable and innovative approach to breakfast, brunch and lunch.
The timing could not be better. Breakfast is the only growing segment in the $798 billion restaurant industry. The NPD Group* predicts that the breakfast segment will grow 5% through the end of 2019, and with more Americans dining out for breakfast, the market is ripe for a breakfast concept that is as capable of delivering high-end brunch on the weekends as it is serving up a fast, quality breakfast for businesspeople during the week.
* – NPD Group, "U.S. Consumers Love Their Breakfasts and Morning Snacks Whether In- or Away-From-Home,"
This wide appeal is where Ben & Florentine excels. In Canada, Ben & Florentine has won thousands of fans by creating a menu that features items, such as French Toast and Crepes, alongside bold, innovative flavor profiles such as our Mexican skillet, which places eggs on a bed of chorizo, avocado and our famous home fries. We also serve nutritious treats, such as our fresh smoothies and a variety of avocado toast options. Most importantly, Ben & Florentine updates our menu every six months, which gives customers something new to get excited about and provides our franchise owners the opportunity to boost their sales and serve items that are trending nationwide.
"The proof of our concept being successful is definitely the fact that our existing franchisees are investing in their second, third and fourth location," says Michel Lamontagne, Brand President of Ben & Florentine. "We've evolved in a highly competitive market, and our main point of differentiation is our food. We serve food that is fresh, healthier and innovative, and we provide generous portions to our customers. We update our menu every six months to keep our customers excited to come back, which gives us an enormous competitive edge. We're very excited to bring our concept to the United States, where there is nothing like us in the market."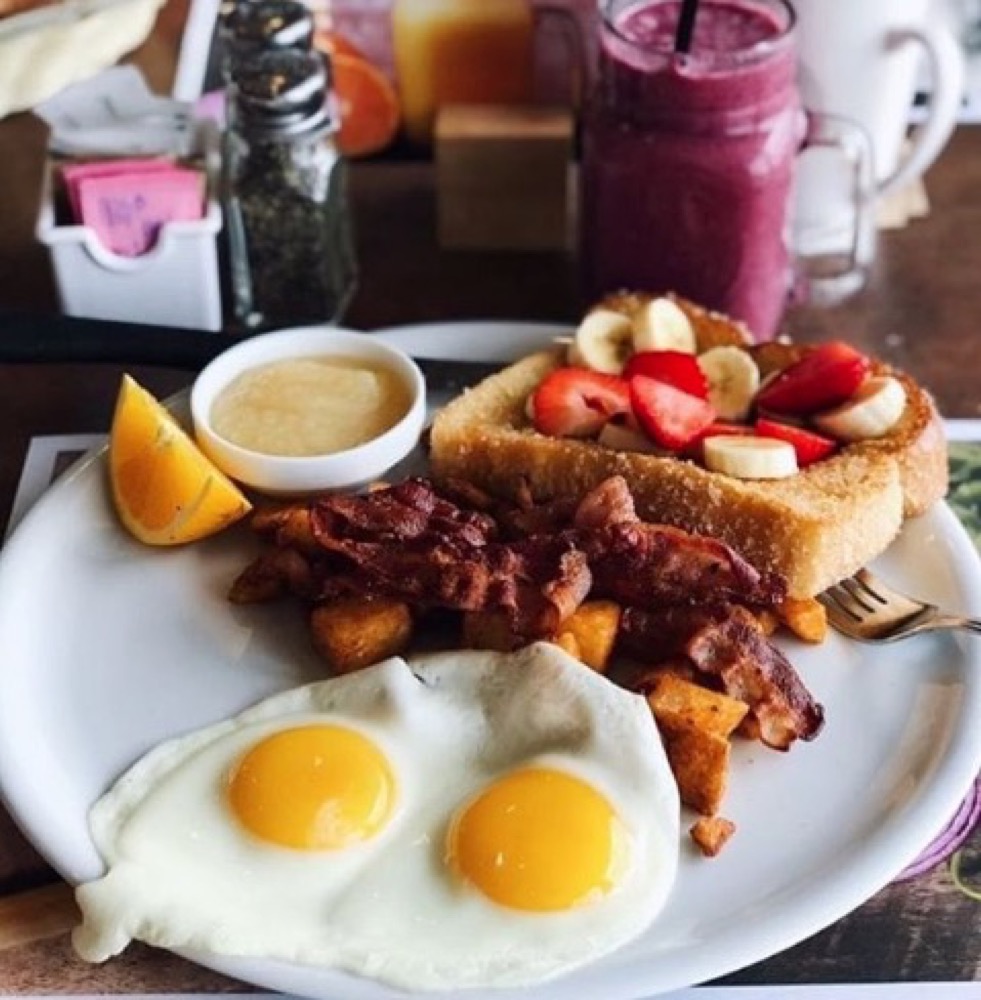 Why Choose Ben & Florentine?
The rising breakfast franchise is a best-bet investment
Ben & Florentine franchise owners benefit from a strong parent company: You will be supported by Kahala BrandsTM and MTY Food GroupTM, which together generate more than $1 billion in annual sales and have more than 5,500 franchised locations open in almost 30 countries around the world. The MTY and Kahala portfolio include successful brands such as Cold Stone Creamery and Pinkberry, which means you will have access to a robust, industry-leading support network that includes extensive marketing support, ongoing coaching and more.

You don't need to have experience to prosper with us: In order to help you thrive as a restaurant owner, we provide an intensive three weeks of training at an operating Ben & Florentine restaurant. You will not only learn how to master our menu creations, but you also will learn every aspect of your new business, including how to greet customers, develop your team, take inventory and so much more. By the end of this training, you will have the training and skill set necessary to establish your business as a breakfast restaurant that brings joy to your community.

We're taking breakfast to new heights: Our success is due to a radically different approach to the traditional breakfast fare, a wildly diverse menu that is updated every six month and a commitment to customer service that encourages our customers to become regulars. Our approach to breakfast is bold, innovative and adventurous, and we use only the freshest ingredients to ensure that our customers not only have healthier options, but also that their taste buds will be rewarded with every bite.

Breakfast is a booming segment with unmet demand: If you're going to open a restaurant, a brand that delivers on breakfast can be a great choice. In the United States, going out to breakfast is quickly becoming one of America's favorite pastimes. According to TIME magazine, "Americans are eating more breakfast and more breakfast out."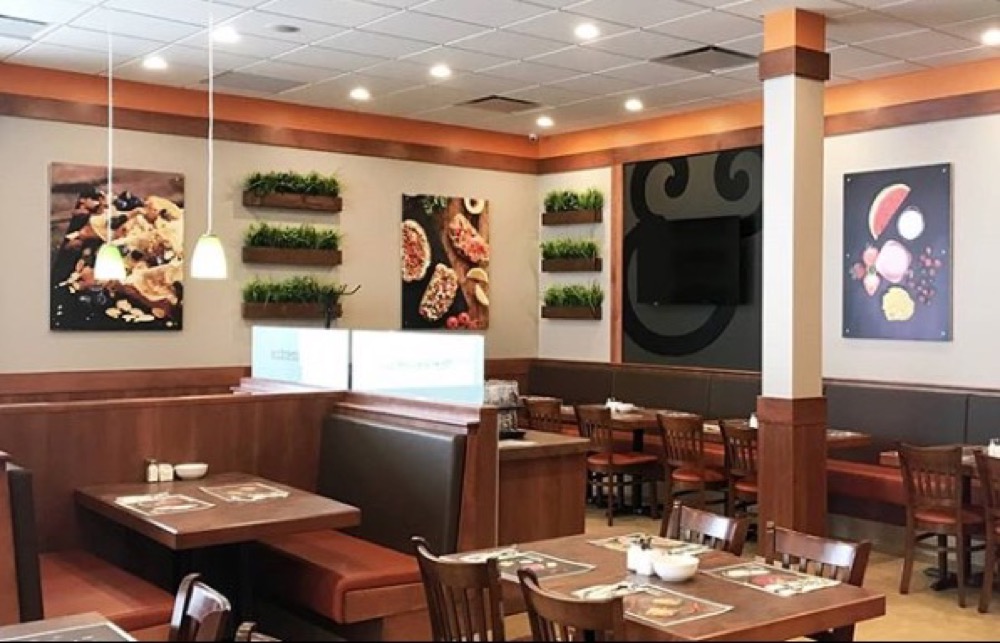 Ben & Florentine is an affordable breakfast franchise with the potential for tremendous returns
Ben & Florentine is an affordable, easy-to-implement business model that offers substantial ongoing training and support from two of the largest franchisors in the industry. By investing in a Ben & Florentine franchise, you can get in on the ground floor of a revolutionary brand in the rapidly growing breakfast segment.
The total initial investment to open a new Ben & Florentine franchise ranges from $646,650 – $846,800*. Our low entry cost has grown out of our proven business model: restaurants in highly visible locations in retail settings, a support network that seeks to lower inventory costs, and industry-leading marketing support.
Is this your franchise?
Contact us to unlock your franchise's page to add content and get leads!