Bespeak
Business Opportunity

Bespeak is a text messaging and loyalty software platform that merchants (restaurants, bars, salons, etc) use to engage customers and increase sales. Their licensing partners (potentially you) sell the software along with marketing support - building a recurring revenue portfolio for long term income.
| | |
| --- | --- |
| | $50,000 |
| Investment | $30,000 - $50,000 |
| Founded | 2009 |
| Franchising Since | 2009 |
Own a Bespeak Business - Questions & Answers
What is it?
Text messaging and engagement platform for business automation
Enhances customer engagement for businesses through auto-messaging
How does it make money?
Businesses pay fees for a variety of auto-messaging services
Who is it for?
Good networkers who enjoy helping business people succeed
Franchisees who seek a relatively low initial costs
What would you do as a franchisee?
Partner with businesses in your territory to ascertain their auto-messaging needs
Set up software for delivering customized automatic messages for businesses
Bespeak
Are you ready for an exhilarating entrepreneurial journey? Partner with Bespeak, Inc. and watch your business grow while you help other small businesses grow in your area. As a licensing partner your hard work will pay off in the form of a sustainable business with a portfolio of revenue coming in every month!
Meet Bespeak
Bespeak (formerly SMS Masterminds) was founded with the vision of helping small and medium businesses harness the power of mobile to maximize existing customer relationships. Bespeak offers a fully-customizable kiosk solution that enables businesses to create and facilitate text marketing campaigns and custom loyalty programs that keep customers coming back for more.
Bespeak Marketing Partners span the country and provide onsite support and best practices guidance on the Bespeak customer engagement platform.
Customer Engagement Expertise
Customer engagement is more important than ever for all businesses. As an industry leader, we're excited to share our insights into the future of mobile, branding, and loyalty with you.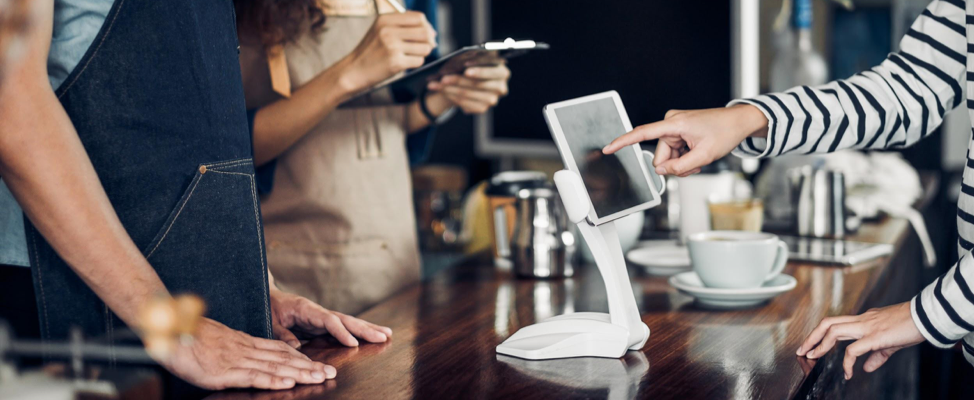 The Bespeak customer engagement solution allows your merchants to:
● Harness the power of mobile to inspire customer interactions - Build a customer database of mobile phone numbers for greater response and ROI.
● Automatically send personalized text messages - Showcase specials, events, and new products via SMS (text) and MMS (pictures, video, audio) to drive revenues.
● Use rewards to increase order frequency - Enable customers to redeem rewards easily, on their time and their terms.
● Generate more reviews and higher ratings - Prompt customer reviews for an automatic lift in response and quality.
● Find the sweet spot with robust reporting - Use reports to optimize for greater success and increased sales.

● Get to the finish line faster with templates - Out of the box templates designed for specific industry and customer profiles help merchants see quick results.
Time Investment, Maximum Return
Unlike most franchises, partners of Bespeak don't need to open a storefront with costs in the hundreds of thousands for wages, equipment, goods, etc. Your investment includes everything you need to get started except one thing - your time. As a licensing partner you will put in the time and effort into building your portfolio until you reach a sustainable monthly recurring revenue stream.
When you sign on as a Bespeak partner, you're immediately part of the Bespeak family, with access to training, mentorship, technology and tools that lead to success. Partners can choose to create their own branded sales and marketing materials, or leverage the power of the Bespeak brand from day one.
Bespeak helps you set up everything from business logistics, to your website, to customized messaging and marketing materials. We can even help you set up sales appointments in your territory.
Bespeak's Comprehensive Partner Program:
● Extensive training
● Website setup
● Professional Marketing and promotional support
● Rights to use the Bespeak brand - or create your own brand, powered by Bespeak
● Hands-on operational support through our mentorship program
● Territory sales support
● Ongoing product development
Top 5 Qualities Ideal for Bespeak Partners:
● Successful leaders
● Excellent communicators
● Willingness to learn
● Results driven
● Passionate
Are you ready to take the next step? To learn more, request information and we'll follow-up and answer any initial questions you may have. We look forward to exploring this entrepreneurial opportunity with you, and most of all, we thank you for your service to our country.