Big O Tires® is known for its huge selection of premium brand-name and private label tires, their great prices, excellent maintenance services and some of the best warranties in the business. Whether you want to open a new store, convert your existing store, or explore the possibility of taking ownership of an existing store, Big O Tires offers many opportunities to help make your dream a reality.
| | |
| --- | --- |
| | $100,000 |
| Net worth required | $300,000 |
| Investment | $311,000 - $1,138,300 |
| | $35,000 |
| Units in operation | 462 |
Own a Big O Tires Franchise - Questions & Answers
What is it?
Retail auto tire and wheel service franchise
Provides full service of tire and wheel-related auto repairs and other routine maintenance
How does it make money?
Fees charged for tire and other auto repair and maintenance services
Sales of tires and related auto parts
Who is it for?
People seeking a fast-paced, high-volume retail business
Someone who can manage numerous employees and customers
What would you do as a franchisee?
Open and oversee operation of a retail tire and auto maintenance facility
Hire tire and auto technicians, sales and management personnel
Big O Tires®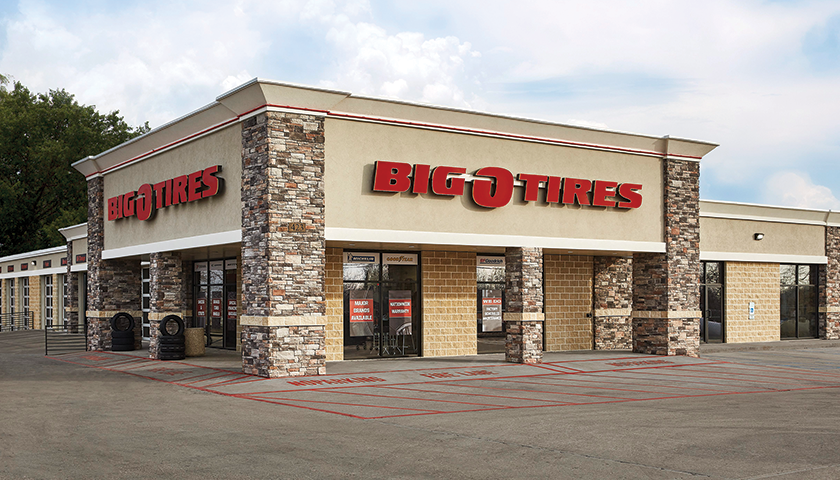 Why Choose Us?
As a Big O Tires® franchisee, you are aligned with a well-recognized and respected brand name that customers know and trust. It's no wonder that people count on Big O Tires®.
We've worked hard and earned our reputation by delivering superior products and services for more than half a century. Customers know us for our huge selection of premium brand-name and private label tires, our great prices, excellent maintenance services and some of the best warranties in the business. Franchisees leverage a network of more than 450 locations to help drive success.
Incentive Programs are now being offered for franchisees who open a new Shop or re-open a company-owned location. Visit our website for more details.
U.S. Veteran Discounts include waiving initial franchise fee.
First Responder Discount include waiving initial franchise fee.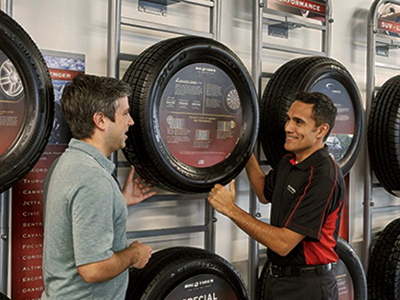 Ideal Candidate
Big O Tires® is proud to be one of the most progressive tire and automotive service franchises in the nation. When you join our family, we supply you with a powerful set of tools to help bring your business to the front of the pack:
History
History – a 58-year heritage, award-winning reputation, known as The Team You Trust
Training and Support
• Purchasing power
• Shared services
Business systems, including a comprehensive point of sale system
Exclusive Big O branded tires and automotive accessories
• Warranties – tires and service
• Roadside assistance
• Dynamic online business center
State-of-the-art, high-traffic consumer website
• Award-winning multi-channel marketing
Brand standards and specifications
National tire distribution network
Exceptional fleet program opportunities
• Ongoing innovation
Our team will be with you through every mile of your Big O franchise journey. Here is just some of the support you can count on as a Big O Tires® franchisee:
• Site selection
• Site development
• Training
• Store merchandising
• Inventory management
Recommended retail pricing/model stock program
Five-step VIP Service approach to customer retention
• A franchise business consultant
• Credit card program
• Market intelligence
• IT – computers, software, email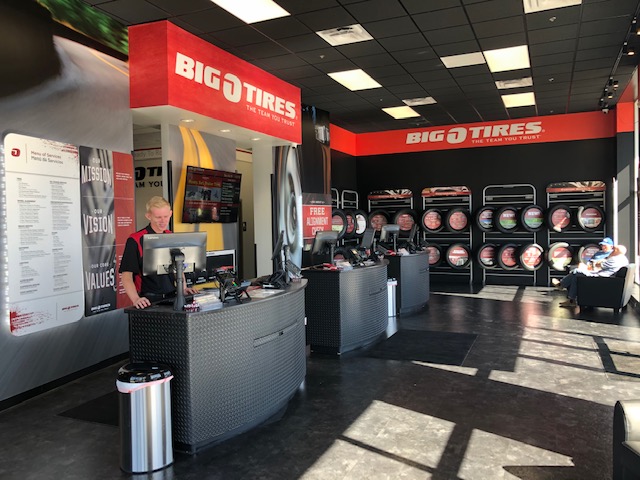 A Brief History of the Big O Tires Franchises:
The Big O Tires story begins back in 1962, just as America's new love affair with the automobile was hitting high gear. The market for replacement tires was exploding, and independent tire dealers found themselves struggling to compete in the face of low prices offered by major tire manufacturers' own company stores. Big O's founding fathers were a handful of progressive independent tire dealers who decided to band together to form a tire-buying cooperative so that they could secure volume pricing and keep their customers happy. Their concept worked. In the years that followed, the Big O Tires co-op evolved into a full-fledged franchise as it continued to find innovative ways to harness the power of the collective to benefit independent dealerships and their customers.
Over a half-century later, Big O Tires has become one of North America's largest retail tire franchisors, with nearly 450 independently-owned and operated locations in 25 states, providing customers with a broad range of automotive services in addition to quality tires, wheels, and accessories. Big O has become an industry role model admired for its innovative approach to franchising and unmatched customer loyalty ratings.
In 1996, Big O Tires joined forces with one of the largest and most respected tire marketers in the nation when it became part of the TBC Corporation, a marketer and distributor of tires and other products for the automotive replacement market. Big O's reach and resources were broadened again in 2005, when TBC Corporation was acquired by Sumitomo Corporation of Americas, the largest wholly-owned subsidiary of Tokyo-based Sumitomo, one of the world's leading traders of goods and services. In 2018, Michelin North America acquired a 50% interest in TBC Corporation through a joint venture with Sumitomo Corporation of Americas.
Franchise Awards