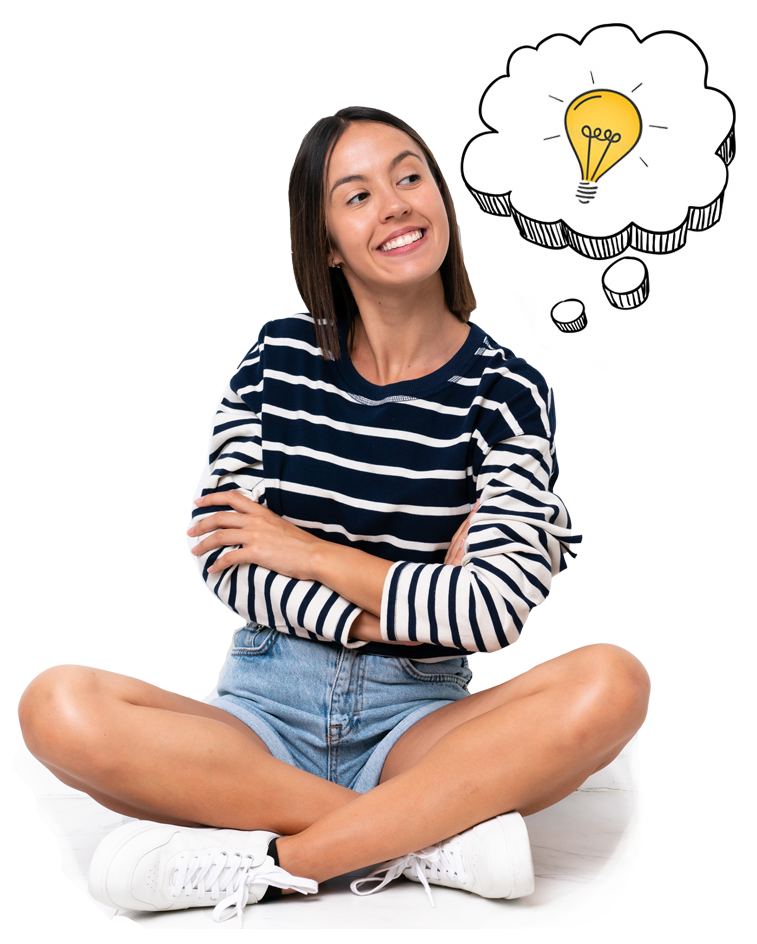 Find the perfect

franchise
Find the perfect

franchise

you can open
Take our quiz to see a personalized list of local franchise opportunities.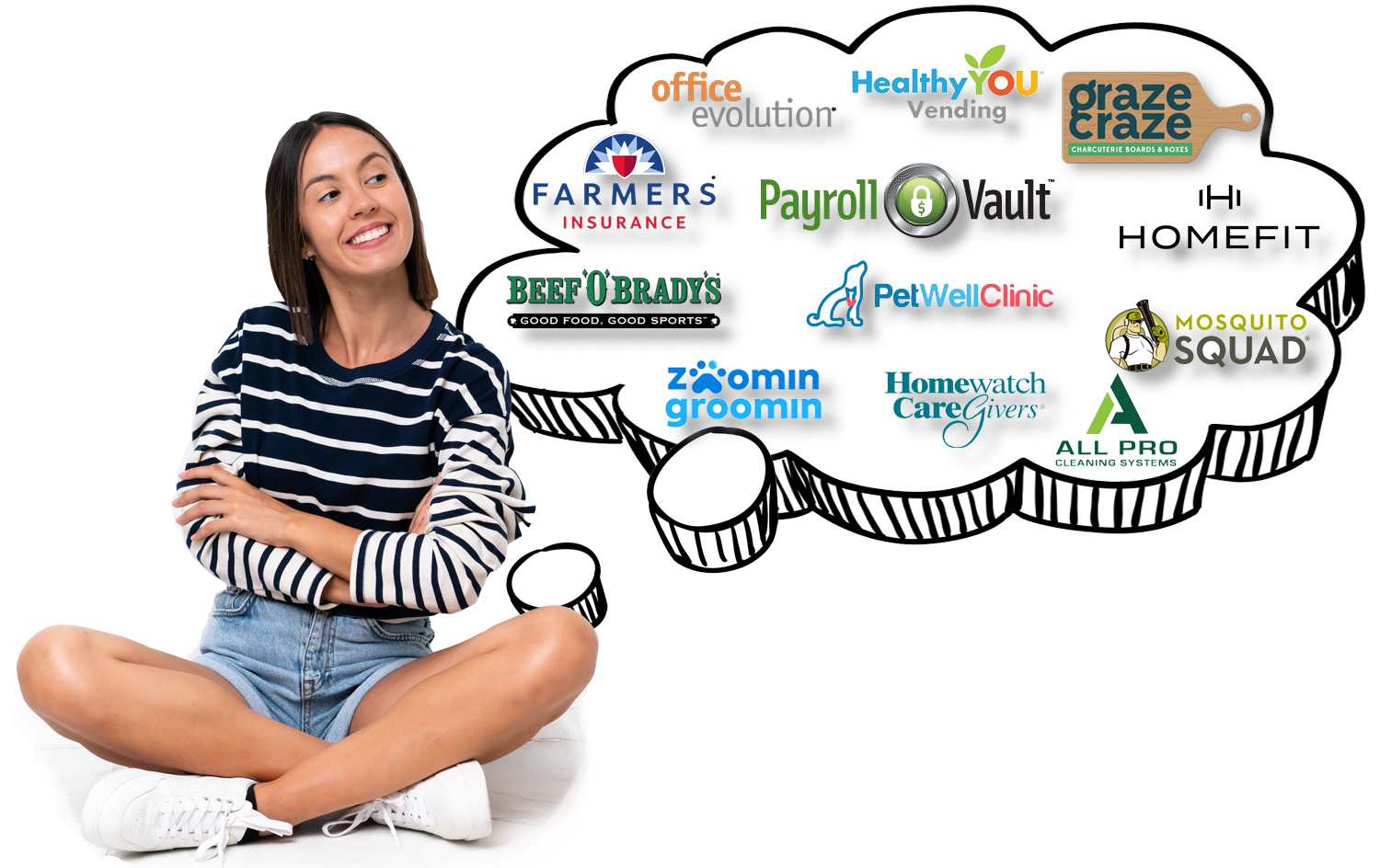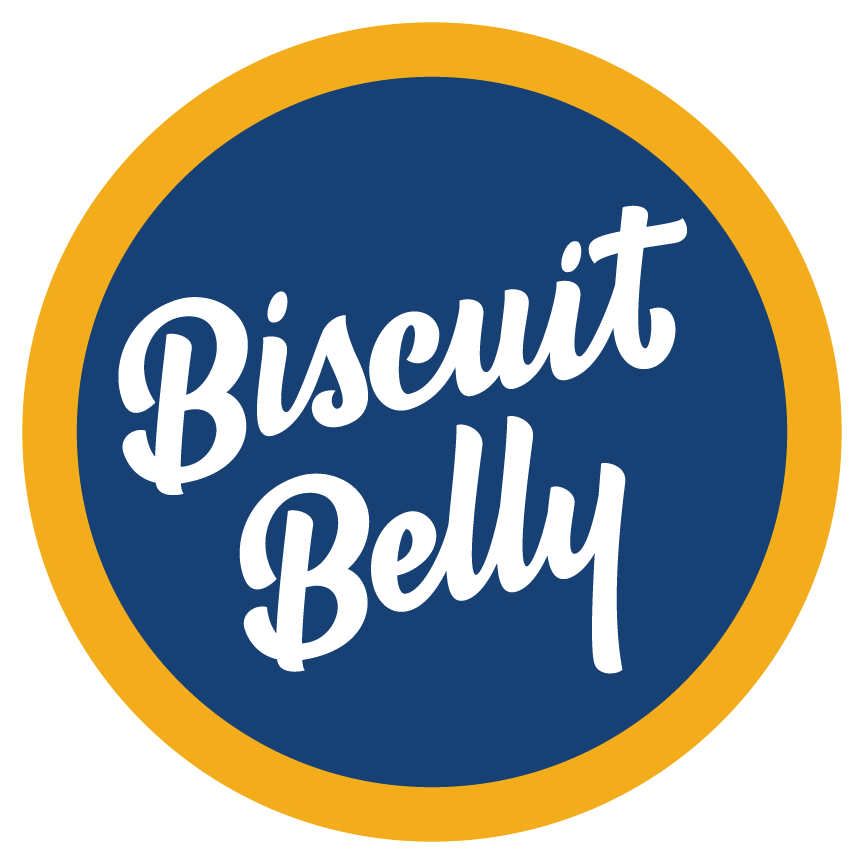 Biscuit Belly invented, and leads, the "better brunch" restaurant category by merging traditional Southern offerings, modern brunch fare, and a proprietary recipe for amazing biscuits. The brand offers multiple revenue streams with dine-in, take-out, and delivery options, lower labor costs, and better staff work-life balance with hours of operation that end at 3:00 PM. They are looking for experienced multi-unit restaurateurs to join their growing system, and offer comprehensive training and ongoing support, including national marketing.
| | |
| --- | --- |
| | $500,000 |
| Net worth required | $2,000,000 |
| Investment | $702,000 - $1,187,000 |
| | $40,000 |
| Royalty | 6.0% |
| Units in operation | 2 |
| Founded | 2018 |
| Franchising Since | 2020 |
Own a Biscuit Belly Franchise - Questions & Answers
What is it?
A brunch restaurant that offers its customers delicious traditional Southern fare for dine-in, take-out, or delivery options and has branded items such as mugs, shirts, etc. for retail sales
A franchise that operates with hours that close by 3:00 PM which offers the benefits of single shifts: reduced labor costs and better work-life balance for owner and staff
A company that ensures franchisees success with a proven business model, a comprehensive training program, and ongoing support
How does it make money?
Charging customers for dining in, take-out, or delivery options for brunch meals and beverages at multiple locations
Retail sales of branded items at each location
Who is it for?
A restaurateur looking to make a multi-unit investment
Experienced franchisees with excellent management and operational skills
A multi-unit franchisee with a diverse portfolio of brands
What would you do as a franchisee?
Manage the operations of multiple locations
Hire managers and staff to run each restaurant day-to-day
Continuous marketing to grow your business and the Biscuit Belly brand
Biscuit Belly
"Wake Up and Smell the Opportunity"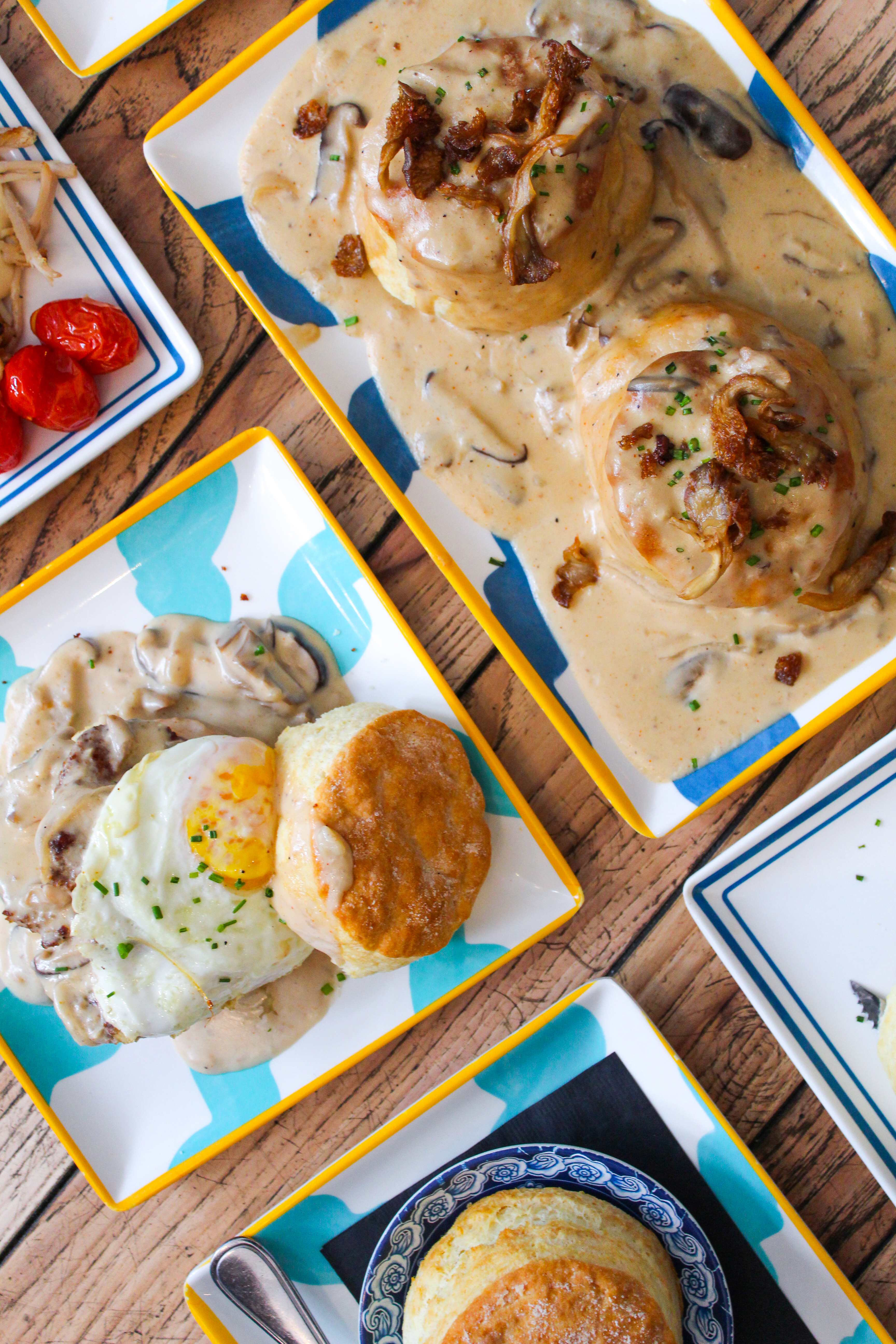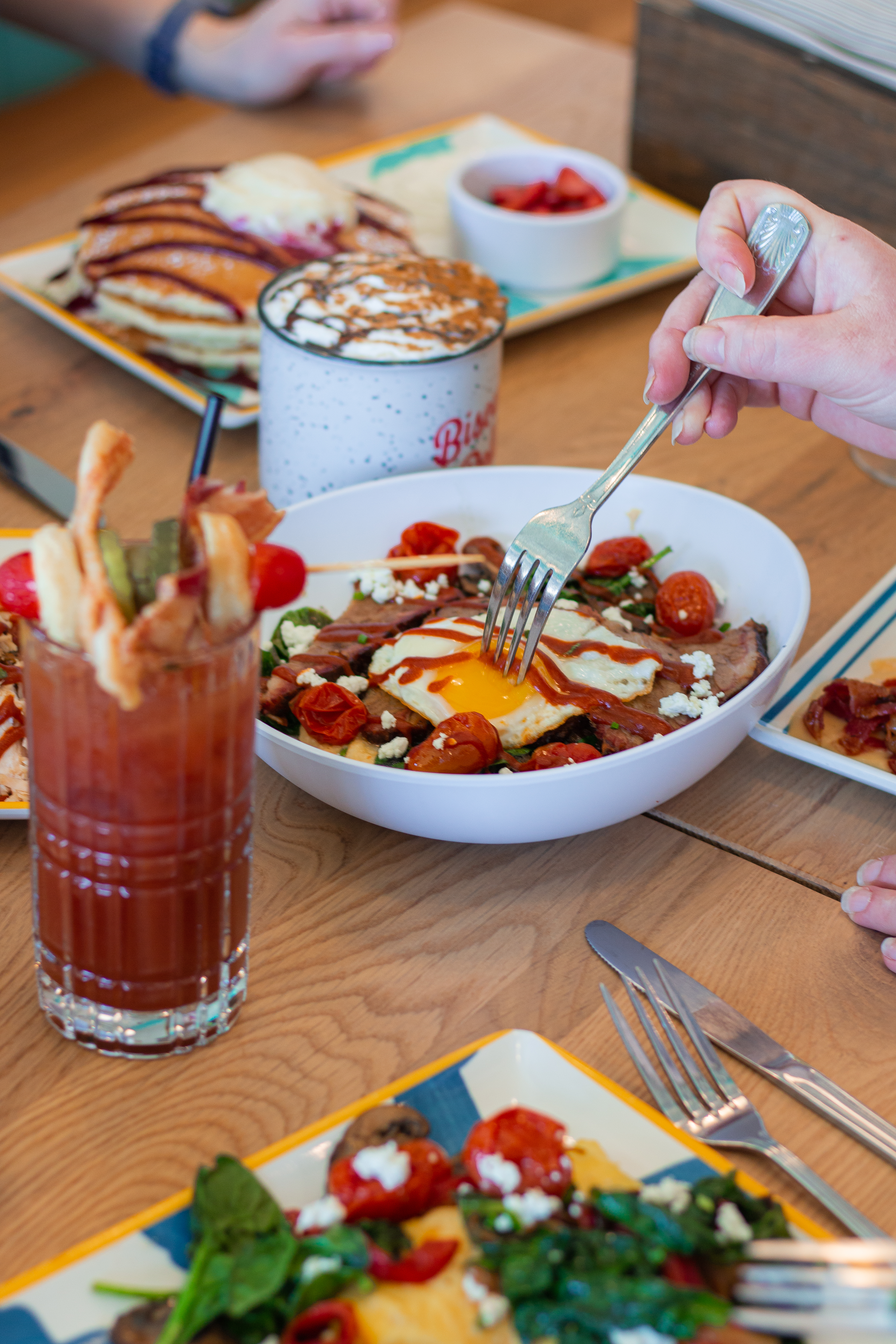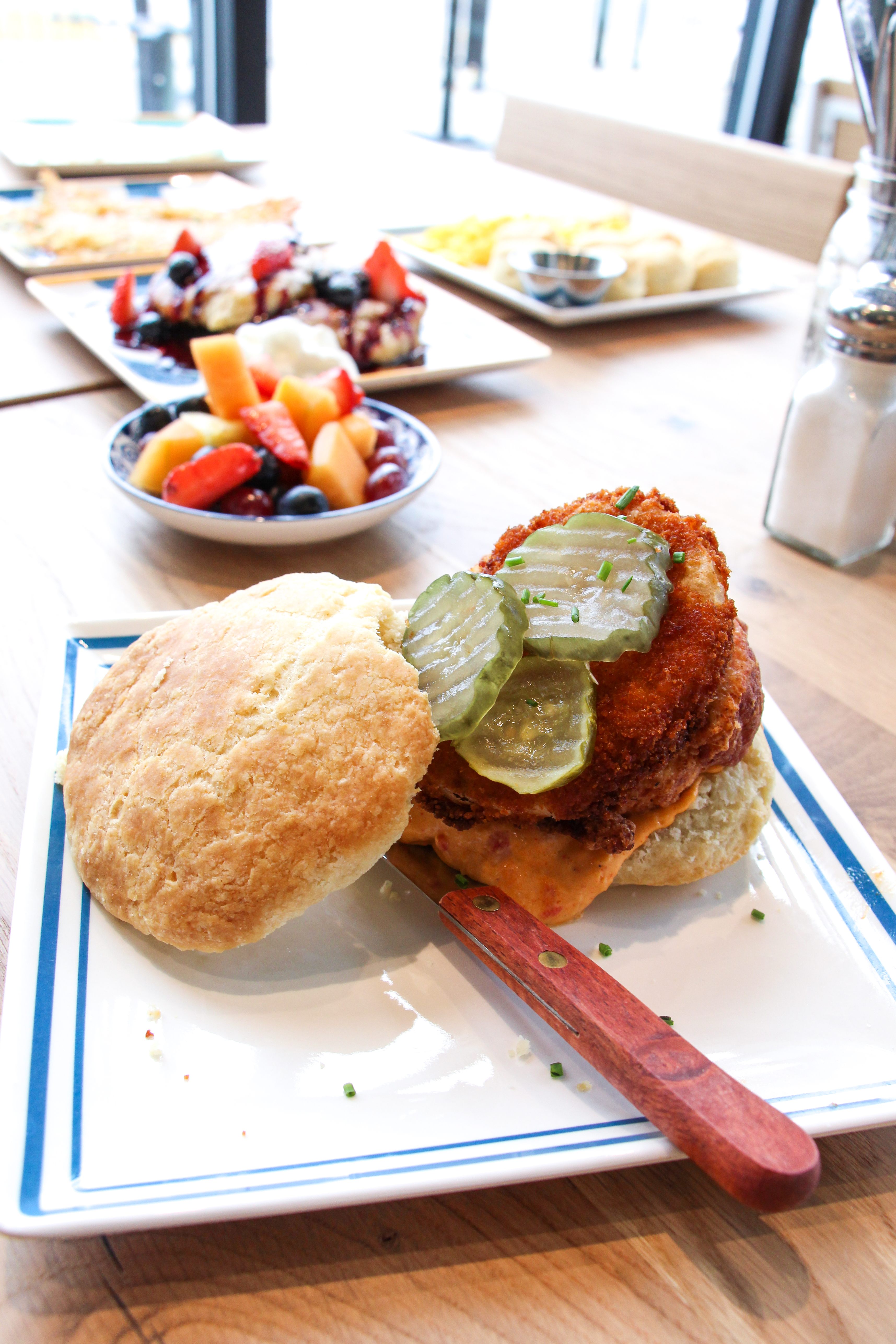 About Us
At Biscuit Belly, we don't do boring! We've thrown conventional breakfast to the wind in favor of crave-able culinary innovations. We didn't join the brunch game; we revolutionized it! Renowned Executive Chef Tavis Rockwell spent months developing our proprietary biscuit recipe, and your guests will taste this labor of love in every bite. Our menu pairs these biscuits with mouth-watering tastes like goetta sausage gravy, buttermilk fried chicken, and house-smoked brisket. The result is an irresistible new twist on Southern comfort favorites and something for everyone.

Biscuit Belly is everything restaurant operators love about fast-casual and nothing they don't. We've simplified ordering with our flavor-packed menu's nichey nature, maximized sales with curbside pickup and delivery, and streamlined operations with standardized systems and single shifts. That way, you can provide your guests with the highest quality foodie experience with fast-casual convenience.

The brunch trend is widely popular, with over 28 million photos tagged with "brunch" on Instagram. Biscuit Belly leverages the popularity of both breakfast and Southern food, combining them into a single, in-demand concept.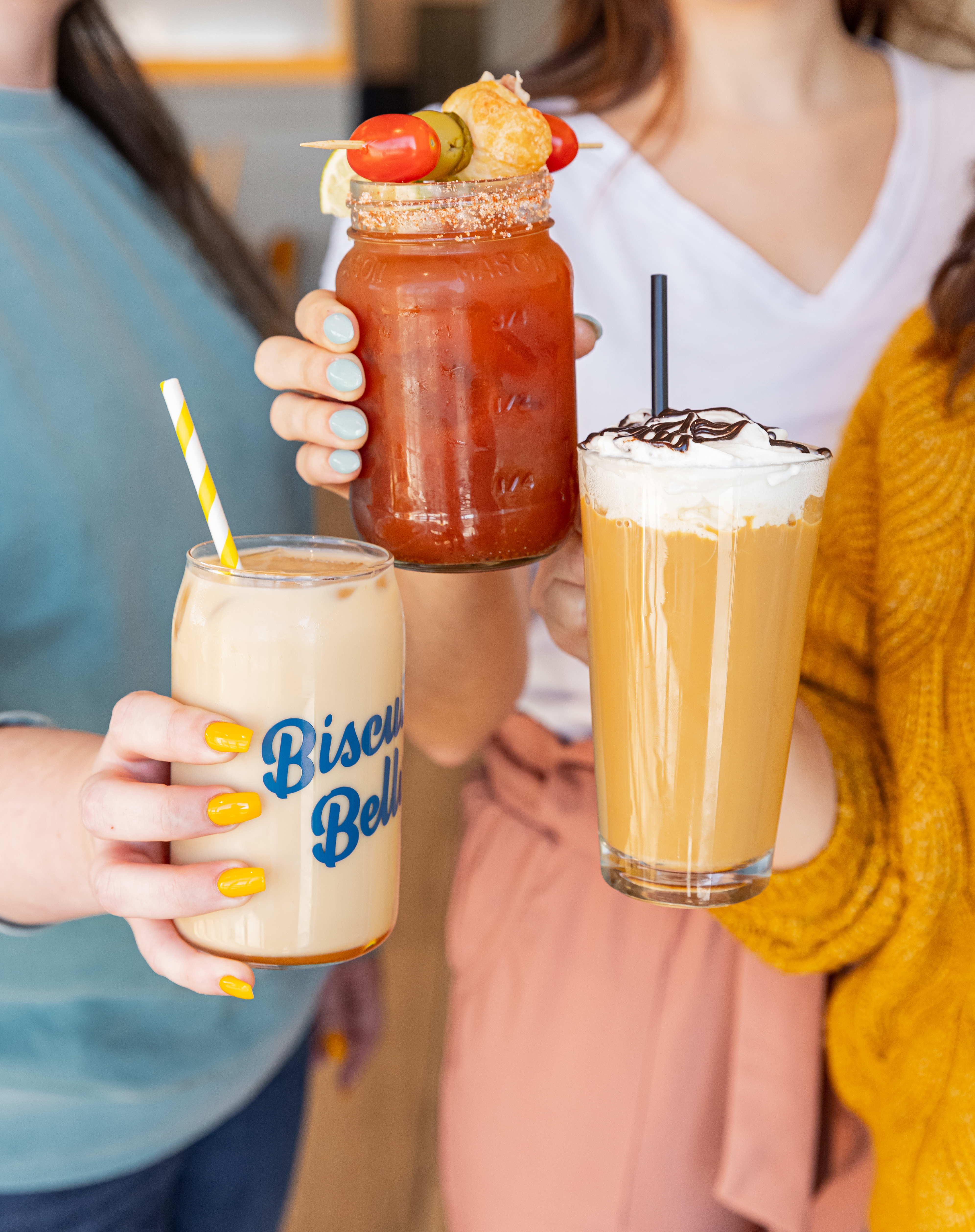 Why Franchise With Us
Combined, the team has over 95 years of experience in the restaurant industry!

Multiple Revenue Streams: Biscuit Belly caters to a variety of dining preferences, offering dine-in, take-out, and delivery options. Additionally, they have branded items such as mugs, shirts, and signature packaged condiments that provide extra sales opportunities.
Operational Hours & Lifestyle Benefits: Unlike many traditional restaurant franchises, Biscuit Belly operates with hours that close by 3:00 p.m. This allows franchise owners and staff to enjoy a work-life balance, getting home in time for dinner even on weekends. They also emphasize the benefits of single shifts which simplify staffing and reduce labor costs.

Operational Efficiency: Biscuit Belly has streamlined its operations through simplified ordering due to a niche menu, maximized sales through options like curbside pickup and delivery, and standardized systems ensuring smooth operations while serving quality meals.
Our Ideal Candidate
We're looking for experienced multi-unit restaurateurs to join our family of franchise experts and bring Biscuit Belly to markets hungry for an exciting brunch concept.
Training and Support
Routine check-ins, ongoing training, and top-tier support ensure you have what you need to thrive, including national marketing support.
Our operations team, spearheaded by a 15+ year fast-casual industry veteran, has developed streamlined systems that lead you through every phase of franchise growth.
Your management team and employees will learn everything they need to know, from opening procedures to how to make the perfect latte, with comprehensive training guides and videos.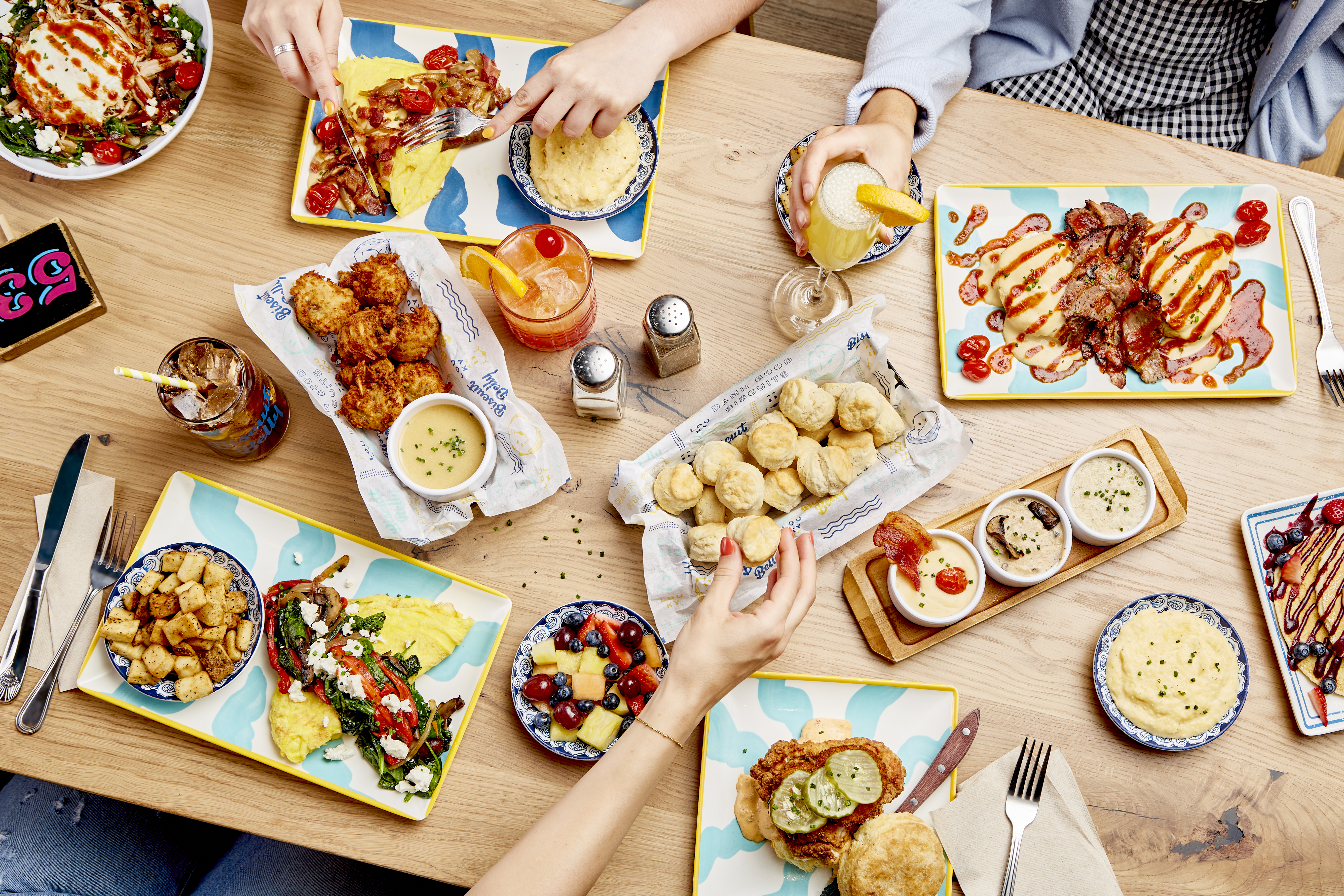 So if you are looking for a multi-unit opportunity in the growing "brunch trend" of the restaurant industry, contact us today!
Is this your franchise?
Contact us to unlock your franchise's page to add content and get leads!