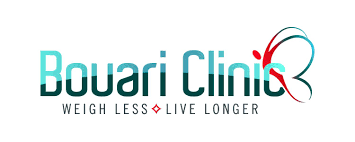 Bouari Clinic is a weight loss program unlike most others – in other words, no surgery, no packaged foods, no diet pills, and no surgery. Even strenuous exercise is discouraged. Bouari Clinic provides a restricted calorie meal plan along with a supplement that aids in fighting hunger cravings. One weight loss method Bouari Clinic offers is "The Advantage Oral Spray", which is intended to help metabolize around 2,000 calories of fat. The other method Bouari Clinic advertises is a program with physician supervision. With either plan, Bouari Clinic guarantees to effectively shed pounds. Moreover, the company pledges to not take weight from lean muscle mass like some bad diets, but from bad fat (adipose tissue).
| | |
| --- | --- |
| | $39,000 |
| Investment | $93,050 - $238,000 |
| | $39,000 |
Bouari Clinic offers both single unit franchises that sell related products and operate under the name "Bourari Clinic" and regional developer franchises that build multiple locations across a specified area. In addition to attending training at corporate headquarters in Las Vegas, franchisees will also receive on-site training from Bouari Clinic as they open their businesses.
Bouari Clinic Franchise Opportunities - History
Beginning in 2007, the Bouari Clinic developed a weight loss plan that has now treated over 25,000 customers.
Bouari Clinic Franchise Cost / Initial Investment / Bouari Clinic
Franchise Income
The total investment for a single unit franchise ranges between $91,550 and $238,000. That amount includes the initial franchise fee of $39,000. Costs are significantly higher for regional developer franchises ($154,950 - $584,00, depending on whether you operate with a pilot franchise.) Bouari Clinic's website says there is "high income potential", but does not offer a specific estimate.
Bouari Clinic Business Opportunities: Other Information
Testimonials report that Bouari Clinic customers are able to lose fat from parts of their bodies that they could not shed weight from previously. Furthermore, these same people also claim it has been easy to keep off the weight. In addition to the regular products, Bouari Clinic locations also sell other healthful offerings like vitamin B12, energy support pills, and a natural colon detox.
Is this your franchise?
Contact us to unlock your franchise's page to add content and get leads!