Brooklyn Water Bagel
Franchise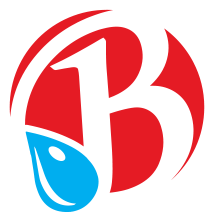 Brooklyn Water Bagel franchisees bring the authentic New York Bagel to their local markets using the traditional recipe, high-quality ingredients, and the secret ingredient: their patented "Brooklynized Water". Their restaurants have quickly become local favorites in their existing markets, and they are rapidly expanding across the US.
What industry are you interested in?
Take this short quiz and find the perfect franchise for you to start!
| | |
| --- | --- |
| | $250,000 |
| Net worth required | $500,000 |
| Investment | $600,000 - $800,000 |
| | $35,000 |
| Royalty | 6.0% |
| Founded | 2007 |
| Franchising Since | 2009 |
Own a Brooklyn Water Bagel Franchise - Questions & Answers
What is it?
Fast casual, traditional bagel restaurant
Also offers a variety of sandwiches and wraps, omelets and specialty beverages
How does it make money?
In-store sales of bagel-related menu items and sandwiches
Bulk sales of craft coffees
Catering service packages
Who is it for?
Franchisees with some background in restaurant or retail business
People who enjoy high volume restaurant environment
What would you do as a franchisee?
Open and manage daily operation of a retail bagel restaurant
Hire food service personnel to assist daily operation
If you've ever lived in or visited New York City, you know that bagels are a way of life and a staple in the daily routines of its residents. We have a product so authentic to a traditional New York style bagel that we have a tremendous following of both native North Easterners and non-locals who visited New York and fell in love with the crusty, chewy perfection that is a New York bagel. The first Brooklyn Water Bagel opened in August of 2009 in Delray Beach, FL. Jump ahead 10 years, and we now have 18 restaurants in 3 states, and we are looking for great franchisees who are ready to take New York to the rest of the country. Successful franchises are high energy, enthusiastic self-starters who are eager to build relationships in their community through great products and exceptional service. We look forward to working with franchisees who are hands-on and share a passion for the restaurant industry and for service to their local communities.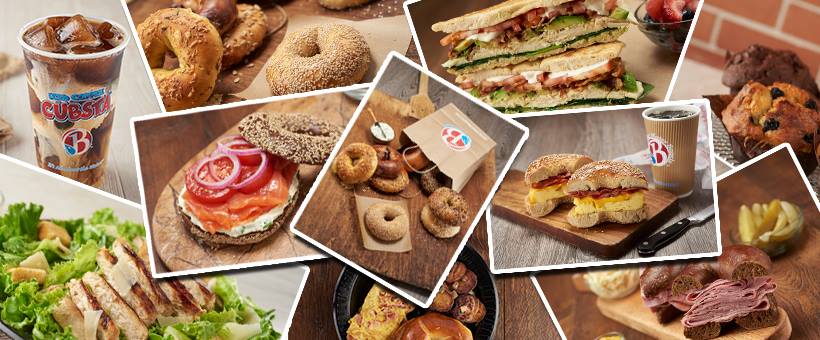 What's different about a New York bagel?
It has everything to do with the water quality that finds its way into New York City from the Catskill Mountains. How do we do it here? Simply put, we have a water filtration system unlike any other, and we use the best ingredients in our handmade bagels. Before we opened the doors of the first Brooklyn Water Bagel, we did extensive research on the mineral content of the Catskill Mountains, and through our filtration system, we were able to replicate that mineral content in any local water supply. That research allows us to produce an authentic New York style bagel anywhere in the world!
The Recipe for an Authentic New York Bagel
1 Part-Our "Brooklynized Water"
1 Part-The Highest Quality Ingredients
1 Part-Mixing, Forming and Proofing 18+ Types of Bagels Everyday
1 Part-Boiling and Baking Bagels Throughout The Day
Why Brooklyn Water Bagel?
We've spent years in our restaurants testing and evaluating all our different products, recipes, equipment, layouts, and procedures to perfect our business model. We've meticulously documented the entire process so we can provide our franchisees with the blueprint for success. Armed with all of these key learnings, our Brooklyn Water Bagel's Franchise Support Team will be there every step of the way to offer guidance, training, and support as you bring your Brooklyn Water Bagel franchise to life.
Site Selection and Build Out
Location is one of, if not the single most important element of a successful business, particularly in the restaurant industry. We know who our customers are and what helps drive them to our locations, and we will work with you to find a location that will have them making their trip to Brooklyn Water Bagel a consistent part of their life. Over the course of building our existing Brooklyn Water Bagel units, we've developed the look and feel of our locations to match our high-quality product offering. We will provide our franchisees with the guidance needed to open a franchised location that meets our brand standards and upholds the consumer experience that our customers have come to expect, by providing our franchisees with: sample architectural drawings, build-out and technical specifications, standards for layout and décor, signage requirements, and a list of the required equipment. Our franchisees will be able to leverage our experience in finding the best site, but we also leverage our franchisees' knowledge of their own market to select their initial site. Our field staff will visit a franchisee's potential site to provide approval. If the site meets our stated criteria, we stand ready to provide support throughout the build-out process.
Training and Operations
Our comprehensive 4-week training program will provide you with all the necessary tools to open and operate your Brooklyn Water Bagel restaurant. It will include on-the-job training, for key personnel, at a company training restaurant along with classroom training at Brooklyn Water Bagel's offices. On-site training and support is available at the franchisee's location directly in advance of and during opening week. In addition to being trained on our products, procedures, and systems, the franchisee will receive training on what is required to run the business itself, including how to effectively manage costs. We will also provide an operations manual that allows franchisees to operate their locations in keeping with the high standards that the Brooklyn Water Bagel brand has established. The Operations Manual provides everything a franchisee needs to know in order to run a Brooklyn Water Bagel location, including marketing, financial information, and brand standards.
Marketing
Our marketing team will assist with creating cohesive and effective campaigns designed to reach and appeal to a broad audience, while reinforcing the Brooklyn Water Bagel brand. Smart advertising, community relations, a robust social media presence, and media exposure all work in tandem, ultimately achieving customer loyalty and sales!
Opening Support
We will provide you with a market introduction plan that includes both a marketing plan for your Grand Opening, as well as guidance pertaining to opening inventory and other expenses to ensure that you are fully prepared to meet the demands of operating a Brooklyn Water Bagel restaurant. We will also have a Brooklyn Water Bagel team member on site during your opening period to assist you in announcing yourself to the world. Our Grand Openings are events that the entire neighborhood welcomes and gets excited for, and we will assist you in the development of the strategy to best build the hype!
Ongoing Support
Brooklyn Water Bagel's field staff know every inch of the operations from top to bottom. We will be available to offer ongoing support and periodic operation evaluations to make sure you are operating in accordance with the brand standards. Our team has first-hand knowledge of the business and can offer creative solutions, advice, and overall support to help your business be as successful as it can possibly be. Our field staff will be there to help you take advantage of the opportunities that come along with being part of an established brand. Through on-site visits, webinars, phone calls and emails, we will stay connected and provide you with the guidance needed for your franchise to be a success. With many years of experience, our team has been through all the trials and tribulations of running a Brooklyn Water Bagel, and we will help you avoid the pitfalls and common problems that can keep you from being as successful as you should be. We will help you steer clear of the problems we've encountered along the way in building Brooklyn Water Bagel.
Franchise Costs
Initial Franchise Fee:

The Initial Franchise Fee for each location is $35,000 for a 10 year term.

Multi-Unit Development Fee:

When you sign a Multi-Unit Operator Agreement, you will pay us the first locations Franchise Fee of $35,000 plus a Multi-Unit Development Fee equal to $8,750 times the number of additional locations you agree to develop under the MUOA.
Royalty Fee: 6% of weekly Gross Revenues
Advertising Contribution to the Media Fund: 2% of weekly Gross Revenues
Renewal Fee: 50% of the Initial Franchise Fee
The Path to Franchising
We've made the path to franchising as simple as we can, and it all starts with a friendly conversation.
Getting Started
We don't sell franchises. We award them to qualified people who can build on our brand success. So, let's get to know each other and see if it's a good fit. Reach out today by filling out the inquiry form above, and we will be in touch to set-up an introductory call.
Apply
Once both of us agree that Brooklyn Water Bagel is a great fit, you'll be invited to apply for franchise candidacy. At this point we will collect more detailed information about you and any partners to help us move forward in the qualifying process. A follow-up call may be scheduled to discuss the application and verify qualifications before sending out a copy of our Franchise Disclosure Document for your review.
Due Diligence
Review our Franchise Disclosure Document (FDD). The FDD is an extremely detailed document that will provide the detail necessary for you to make an informed decision about our franchise offering.
Discuss trade area and market research in anticipation of Discovery Day. You will begin conducting market and demographic research on those potential trade areas.
Brooklyn Water Bagel will conduct a background and credit check on the franchise candidate(s).
Discovery Day
Come visit us in Delray Beach, FL. This is your opportunity to meet our senior management team and staff, view our operation, and hear more about the long-term vision for our brand.
Approval Committee
The Executive Team meets to discuss the awarding of your franchise.
Award Franchise!
We sign and execute the franchise agreement and/or multi-unit operator agreement. This is when the journey with Brooklyn Water Bagel really begins.
Is this your franchise?
Contact us to unlock your franchise's page to add content and get leads!