Dickey's Barbecue Pit ®
Franchise
Dickey's is the largest BBQ franchise in America and has been named Fast Casual's #1 brand. Dickey's owners have multiple revenue streams, including in-restaurant dining, event catering, online orders, retail (bbq sauce, cookbooks, gift cards), deliveries, and special holiday offerings. No restaurant experience needed - total training and support is provided.
What industry are you interested in?
Take this short quiz and find the perfect franchise for you to start!
| | |
| --- | --- |
| | $100,000 |
| Net worth required | $300,000 |
| Investment | $289,939 - $421,244 |
| | $20,000 |
| Units in operation | 550 |
What is it?
Largest BBQ franchise in America, with six revenue streams - restaurant dining, catering, holiday meals, online orders, outside delivery, and retail sales of sauce, cookbooks & gift cards bearing the renowned Dickey's brand
Formats include traditional setups such as stand-alone buildings and restaurants in shopping center end-caps as well as non-traditional setups in airports, golf courses, convenience stores, food courts, and more
Rated Fast Casual's No. 1 brand, Dickey's has been serving guests since 1941
How does it make money?
Dickey's restaurants sell their food to folks craving nostalgia and delicious comfort food
Franchise owners generate revenue from traditional restaurant dining, special holiday meals, event catering (almost 3,000 calls & online inquiries monthly to Dickey's national catering hotline), online orders, third-party delivery of Dickey's food, and retail sales of products from the in-restaurant store (bbq sauce, cookbooks, gift cards)
Who is it for?
Someone with strong managerial experience; Dickey's will teach you the restaurant operations, but you'll need to build and lead a great management team
Entrepreneurs with a sufficient budget; you'll need access to at least $100,000 to open a location
People who are active in their community
What would you do as a franchisee?
Recruit and inspire a great management team
You oversee the business of running and marketing your restaurant; your managers oversee the employees who cook and serve the food
WE SPEAK BARBECUE
As the fast casual barbecue leader* and a nationally established brand, Dickey's Barbecue Pit® offers decades of restaurant knowledge and a team of experts to assist franchise owners every step of the way. Founded in 1941 by Travis Dickey, Dickey's Barbecue Pit® has become known for mouthwatering hickory-smoked barbecue, popular catered events, and iconic Big Yellow Cups.
YOUR LOCATION
Unisex bathrooms, subway tiles, and dedicated lanes for online orders…this is not your father's barbecue joint! Dickey's Barbecue Pit®recently rolled out its fourth-generation store design and the new sleek design hits all the current fast-casual hot buttons and appeals to a larger demographic. The changes extend from the counter to the kitchen and include the décor, menu, and overall vibe.
At 1,500 square feet, the new footprint is smaller but still holds the same number of seats. A full 500 square feet of that floor space is dedicated to the open kitchen, which now positions the barbecue pit in full display behind the line. Dickey's Barbecue Pit® streamlined the menu, requiring fewer pieces of equipment to execute a more focused offering of meats and sides.
OUR PRODUCTS
Long before our guests arrive, we begin slow smoking our barbecue with hickory wood smokers at every location just as it was done in 1941. In fact, we are so passionate about the quality of our ingredients that our meats are rubbed by hand with family recipes passed down from earlier generations.
Last year, Dickey's Barbecue Pit® sold over 27 million pounds of smoked meat in about 550 stores. As part of the Dickey's system, our franchisees enjoy group purchasing power** to help reduce the cost of goods.
OUR OPPORTUNITY
Join America's largest barbecue franchise today! Dickey's Barbecue offers low start-up costs, multiple revenue streams and an expert support team for franchise owners. We also have an extensive training program at Barbecue University, where we drill down on our approach to quality, authentic barbecue, and guest focus. Franchise owners enjoy the following features at Dickey's Barbecue Pit®:
6 Revenue Streams
20 years of experience in real estate to support you during site selection
A project manager to support you during the construction phase (No charge)
Low franchise fees ($20,000 for the first restaurant and $15,000 for each additional restaurant)
Operations support
Marketing support
Business model provided (no restaurant experience required)
Comprehensive training program – Barbecue University
Group purchasing power
Veteran discounts available*
Various locations available ranging from traditional to non-traditional and c-stores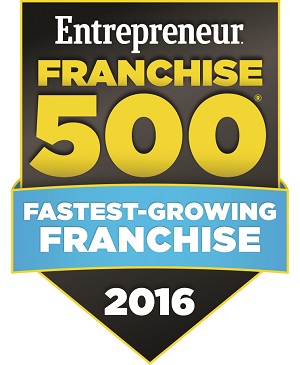 AWARD WINNING FRANCHISE
Learn why Dickey's Barbecue Pit® is smokin' hot:
#1 on Fast Casual Top 100 Movers & Shakers List (Fast Casual 2016)
2016 Top Franchise (Entrepreneur Franchise 500)
Consumer Picks - 1st Place Specialty Segment (NRN 2014, 2015, 2016)
QSR Best Franchise Deal (2012, 2015)
"America's Fastest Growing Restaurants" (CNBC 2015)
"The Power 20: Empire Strikes Back" (Restaurant Business 2015)
Press Releases
http://www.prnewswire.com/news-releases/dickeys-barbecue-pit-offers-special-franchise-deal-to-first-responders-300460524.html

http://www.prnewswire.com/news-releases/celebrate-national-barbecue-day-tomorrow-with-dickeys-barbecue-pit-300457583.html

http://www.prnewswire.com/news-releases/kansas-city-chiefs-corner-back-stanley-jean-baptiste-to-open-two-dickeys-barbecue-pit-locations-300456257.html

http://www.prnewswire.com/news-releases/founder-of-texas-style-slow-smoked-barbecue-to-make-a-pit-stop-in-sacramento-region-300454347.html

http://www.prnewswire.com/news-releases/dickeys-barbecue-pit-investor-opening-his-own-location-300451943.html

http://www.prnewswire.com/news-releases/dickeys-barbecue-pit-gets-fired-up-for-national-barbecue-month-with-big-giveaways-300449524.html

BARBECUE, BOOTS & BADGES FOUNDATION
Founded by the Dickey's family in efforts to serve those who serve us, the Barbecue Boots & Badges foundation is committed to indirectly serve the professions of law enforcement and firefighting. The foundation is national, yet the support is intensely local — benefiting law enforcement and firefighters who put their lives on the line every day, serving the public. Barbecue, Boots & Badges also creates partnerships between law enforcement and communities that are crucial in orchestrating crime reduction programs and initiatives.
**Please note that we are not selling into Las Vegas.

For qualified applicants only. Applicable to the first store you franchise.
*2015. Technomic Inc. Digital Resource Library. "1 Year Commercial Financials: Top 500 - Barbecue Cuisine Type." Dickey's Barbecue Pit 2014 store count compared to all other franchises defined as a barbecue cuisine type.
**2015. US FOODS. Dickey's Barbecue Purchase Detail.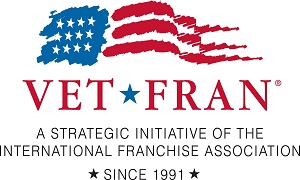 Is this your franchise?
Contact us to unlock your franchise's page to add content and get leads!