Home Based Residential and Commercial Cleaning Franchise, green, eco-friendly and technologically driven. eMaids brings a long and decorated history in the residential cleaning industry being that the organization has provided services to customers and residential clients since 2004 and has carried a stellar reputation as one of the market leaders in the New York market.
| | |
| --- | --- |
| | $21,500 |
| Net worth required | $40,000 |
| Investment | $33,500 - $67,700 |
| | $9,950 - $21,500 |
| Royalty | 4.0% |
| Offers Financing | Yes |
| Units in operation | 10 |
| Founded | 2010 |
| Franchising Since | 2014 |


eMaids is a New York, NY based company that provides a wide array of residential maid services to residential customers. The primary clients for eMaids include middle to upper-middle income clients in metropolitan areas with a condensed population of customers with a focus on condominiums, apartments and residential multi-unit complexes. This offers a wide range of potential clients for the eMaids model and franchise partners and allows for a diverse revenue stream business model. eMaids brings a long and decorated history in the residential cleaning industry being that the organization has provided services to customers and residential clients since 2004 and has carried a stellar reputation as one of the market leaders in the New York market. The company has transitioned to the second generation of leadership with Ms. Miriam Kahn and with that a combination of new-age leadership that brings both proven and traditional business management with that of new-age and cutting-edge strategic thinking in combination with the use of technology, systems, and advanced business processes. From a credibility standpoint, the eMaids franchise offers as proven and established of a business model as you could find.
About Us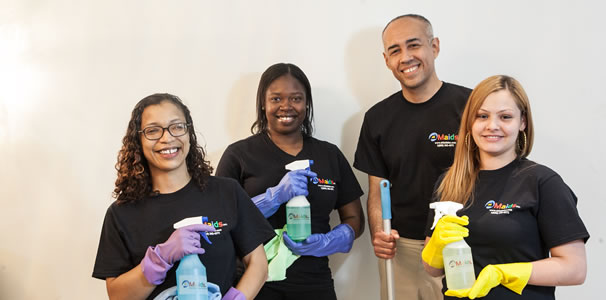 Our Goal
Here at eMaids, we strive every day to be the best cleaning company in the city. We know how hard it can be to find a prompt, excellent, guaranteed cleaning service, especially with a busy life style. At the end of a long day, you can come into a sparkling clean home.
Our History
eMaids is owned by local people who build their client base one recommendation at a time. We have thousands of cleanings behind us and we know what we are doing. That-s the only way we can give you a 100% Satisfaction Guarantee. It is a guarantee that we work and live by every hour of every day.
Our Website
We set up our website to make it easier for you to schedule home and office cleanings at your convenience. You can click at the eMaids website and set up an appointment in 60 seconds.
Our People
All of our people are trained, certified, and bonded, and we use only the best non-allergenic products in your home. We treat your home like we do our home. At eMaids we leave with you our scorecard on how well the job was done, so we can get quick notice of how you feel about your cleaning and feedback on our people.
Our Experience
Founders of eMaids, Inc. have over a decade of experience in keeping homes clean and fresh since 2004. With experience cleaning tens of thousands of homes we have developed the most efficient cleaning processes, methods for attracting the best maids, and a 360-degree philosophy of customer service.
You are a valued client, not a number. We want to build a relationship with you, so you can trust that our team will clean your home with as much care and attention as you would yourself…if you had the time. eMaids Experience Checklist
Quality cleaning since 2004

Cleaned over 150,000 homes

Refined, most efficient cleaning processes

Proprietary processes for attracting the best maids

360-degree process of customer service

Thousands of valued client relationships

Value of the Franchise System: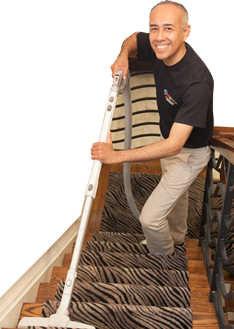 Corporate training program at our offices in New York City

Onsite training at franchisee-s

location to support ramp up and starting the franchised business



Systems, processes, and procedures

Technology and operating systems in place

Manuals and documentation in place

Marketing and Lead Generation processes and systems

Proven management team with years of experience in the industry

Exclusive franchise territory based on up to 1 million population

PRODUCTS AND SERVICES
eMaids provides Residential Maid and Cleaning services. With a wide range of diverse client types and industries that are served by the organization, the eMaid business model allows for the diversification of revenue streams and opportunities.
All of our housekeepers are professionals. The eMaid motto is that we will treat the client-s home as if it were their own. You no longer have to worry about teams of cleaners coming into your home while you-re at work. We assign one housekeeper to take care of all of your cleaning needs. With some house cleaning services the cleaners are all working on a schedule that has them finishing at the same time so they can quickly move on to the next house. We don-t rush! If you need your refrigerator cleaned, or some laundry washed, we will gladly take care of it. We-ll even do windows!
We stand behind our work. If we accidentally miss something listed on our Scorecard, please call our office within 24 hours and we will return to your home and redo the work at no additional charge.
CONCEPT AND FACILITIES REVIEW
The eMaids concept is operationally a simple business model, one that relies on consistency, accountability and a dedication to service. The business model allows for someone to enter the industry with an initial investment as low as $45,900 up to $75,200 on the high side, based on a cash investment in the business and supplies needed to operate a location of eMaids. These numbers include the franchise fee. Much of these supplies can be financed also which would allow someone to get into the business with less up front capital. There will be no office location or corporate facility needed for a franchisee to start their business. The corporate location in New York does have a residential space; this will be used as a sales, training and discovery point in marketing the franchise so that potential buyers can see the benefits of operating a business from home with less overhead and then transitioning into an office and residential warehouse.
Is this your franchise?
Contact us to unlock your franchise's page to add content and get leads!