| | |
| --- | --- |
| | $100,000 |
| Investment | $160,000 - $165,000 |
| | $49,500 |
| Units in operation | 100 |
Own an Experimax Franchise - Questions & Answers
What is it?
Experimax offers convenient walk-in repair & service for iPhones, Android, laptops and other popular tech devices
No appointments needed and most repairs (cracked screens, battery replacement, etc.) are made while customer waits
Experimax also sells new and preowned tech products, with a focus on Apple products
How does it make money?
Repairs, upgrades, and other services for Apple and other devices
Sales and trade-ins of preowned Apple products
Who is it for?
Anyone looking to open multiple franchise locations
Interest and familiarity with technology is helpful but unnecessary
What would you do as a franchisee?
Hire and manage your team that makes the repairs
Manage local marketing and customer service
Technology and franchising expertise combine to offer one groundbreaking opportunity.
Ray Titus is a widely recognized leader in the franchise industry. He founded Signarama with a single store in 1986, and it has now grown to become the world leader in the full-service sign industry. Today, Ray leads all of the United Franchise Group brands and service companies to tremendous success. The brands have all been awarded as leaders in their industries. His $450 million dollar franchising company will be greatly enhanced by the addition of the Experimax opportunity.
Jim Muir opened the first Experimax store in West Palm Beach, Florida in 2009. To keep up with the store's rapid growth, he added his four sons to the staff with the goal of establishing long-lasting relationships with their customers while providing the best service possible. Through their Apple® related expertise, dedication to customer service, and ability to offer exceptional prices on used Apple® equipment, they watched their reputation, success and profits improve, culminating in sales revenue of $1,834,861 in 2013.
"Having known Jim Muir and his family from our church and children's school, I was comfortable investing in their concept of selling and repairing pre owned computers and mobile devices. This is an incredible opportunity that I feel United Franchise Group can take worldwide." -Ray Titus
Income Opportunities
Experimax offers a thriving franchise model that capitalizes on multiple revenue streams, a high closing ratio, a vast customer base and a specialization in a brand with high customer loyalty.
Experimax is actually two complementary businesses, rolled into one.
On the sales side, you will be able to put ownership of highly coveted Apple® products in every customer's budget. You will take trade-ins and work with each customer to find the best solution for them, without limitations.
You will also offer repairs, upgrades and other services, making your store a one-stop location for all pre-owned Apple® product needs.
You will make money by:
Selling pre-owned Apple® computers & laptops
Repairing computers, laptops, tablets & cell phones
Taking trade-ins of previously owned Apple® products
Selling new computer, laptop, tablet & cell phone accessories
Incremental online sales of used electronics
Upgrading memory and software on computers
This unique combination of a wide variety of products and services led to tremendous success of the first retail location.
In-Store Repair Center
Your customers will benefit from lower repair costs in your store. No appointment needed for service/consultation. Most repairs will be done while the customer waits in your comfortable lounge. In addition to the sales of preowned products, you'll also be trained to provide computer, iPhone® and iPad® repairs.
Your customers will benefit from lower repair costs in your store. No appointment needed for service/consultation. Most repairs will be done while the customer waits in your comfortable lounge.
Service, repair and upgrade options include:
Cracked Screens
Broken LCDs
Buttons & Power Jacks
Memory Upgrades
Hard Drive Replacement
Battery Replacement
DVD Repair
Operating System Installation
A Turn-Key Opportunity
Experimax is part of United Franchise Group, the global leader for entrepreneurs, with more than 30 years of franchise experience. Being a part of our proven franchise model offers extensive benefits that ensure you will never go it alone. We are here to help you establish your retail store, assist you with choosing the right location, building out the retail space, negotiating your lease and coordinating the build-out of your space. That's not all. Our experienced financing experts will also walk you through a variety of options to fund your new venture, including financing and equipment leasing so your store is set-up with everything you need.
World Class Training
We also ensure that you are knowledgeable and ready to serve your community, as an expert in the industry. You'll take part in one of the most extensive training programs in the franchise industry, which includes 2 weeks of training at our global headquarters in West Palm Beach, Florida. After that, you'll get personal one-on-one training right in your store to ensure you have the technical, business and marketing expertise you need. Ongoing training opportunities are also provided through regional meetings, our World Expo events and our proprietary online education portal.
Support for your turn-key business
As an Experimax franchisee you'll have access to a team of support staff both at the corporate office and right in your region, who will help you start and grow your business. Our team of experienced professionals guides you through the process of becoming a successful Experimax franchisee. You'll benefit from decades of experience in sales, marketing, research & development, technical expertise and so much more.
Your support includes:
Intranet for easy access to downloads & information
Established vendor relationships
Benefits of mass purchasing power
Ongoing visits from regional marketing staff
Regional meetings
World Expo
Experimax franchisee group calls
Toll-free technical assistance hotline
Research & Development for technological advancements
Online educational portal for store staff training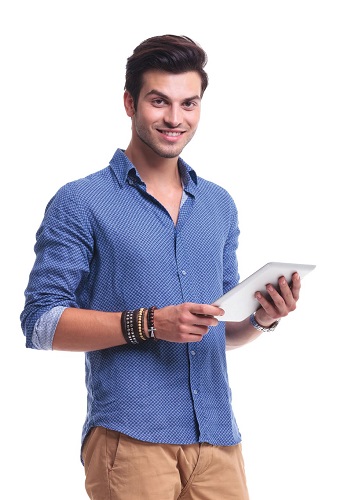 Why Choose Experimax?
As an Experimax franchisee, you'll enjoy world class benefits that are proven time and time again with our other franchise models, while benefiting from an emerging high tech industry. The combination of our experience with an exciting new sector makes this a truly exceptional opportunity.
Emerging technology field in a sector with great growth potential
Strong sales history with growing profits for the first retail location
High closing ratios-customers come to buy
Loyal Apple® customer base
Advertising & marketing systems in place to help you benefit from every sales opportunity
Comprehensive training program will teach you all aspects of running your own successful Experimax store
Location & set up assistance to ensure your location capitalizes on exposure opportunities
Financing opportunities available to help make your dream of owning your own business come true
Experimax offers 10% off our Franchise Fee for Veterans
Next Steps
The exciting technology opportunities specializing in the sales and service of Apple® products begins with a simple conversation. We'd like to tell you more about the Experimax opportunity so we can decide together if the business model is a good fit for you. There is absolutely no obligation and no immediate decision is required. We encourage you to meet a representative to see why Experimax offers unlimited potential for you to own and grow your business in the dynamic and exciting electronics field.
This advertisement is not an offer to sell a franchise. Any offer to sell this franchise will be made by a Franchise Disclosure Document and only following registration by Experimax in any state requiring registration prior to sale.
In New York: This advertisement is not an offering. An offering can only be made by prospectus filed first with the Department of Law of the State of New York. Such filing does not constitute approval by the Department of Law.
In California: These franchises have been registered under franchise investment law of the State of California. Such registration does not constitute approval, recommendation or endorsement by the Commissioner of business oversight nor a finding by the commissioner that the information provided herein is true, complete and not misleading.
The use of Apple Inc. logos or trademarks does not represent an affiliation with or endorsement or sponsorship by Apple Inc. of Experimax Franchising, LLC or United Franchise Group. Apple®, iPhone® and iPad® are registered trademarks of Apple Inc.
Is this your franchise?
Contact us to unlock your franchise's page to add content and get leads!