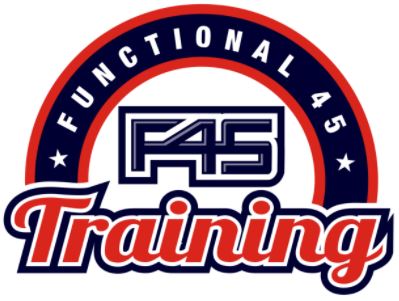 F45 Training is a unique group workout studio featuring 45 minute High-Intensity Circuit Training classes that combine cardio and strength training for optimal fat-stripping and muscle-sculpting results. Each day throughout the week offers a different workout, created in-house by F45's fitness experts, so members never experience the same workout twice.
| | |
| --- | --- |
| | $90,000 |
| Investment | $200,000 - $300,000 |
| | $50,000 |
| Units in operation | 900 |
| Founded | 2012 |
| Franchising Since | 2013 |
Own a F45 Training Franchise - Questions & Answers
What is it?
Group exercise studio known for intense, 45-minute workouts changed daily so members get a fresh fitness experience every session
Features a dual approach fitness system emphasizing cardio workout and strength training to maximize fat reduction and lean muscle
F45's system combines elements of High-Intensity Interval Training (HIIT), Circuit Training, and Functional Training for maximum effectiveness
How does it make money?
Studio members pay membership fees for access to workout studio classes and equipment
Who is it for?
No previous business ownership or fitness training experience is required
Health-minded individuals with a passion for fitness
Passionate leaders who can recruit, manage, and inspire a team of employees
Those seeking a low startup cost franchise opportunity
What would you do as a franchisee?
Promote and oversee opening of a high-profile F45 fitness center
Hire trainers, sales, and management personnel as needed
Coordinate local marketing to build your F45 studio's membership base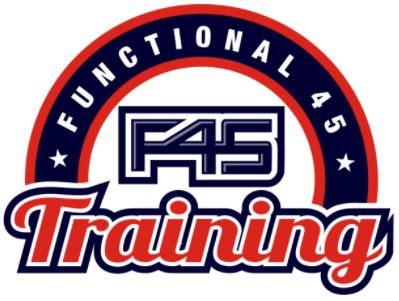 INNOVATION. MOTIVATION. RESULTS

MARKET LEADER IN FITNESS INNOVATION
F45 is a dynamic and ever-evolving leader in innovation across the health and fitness industry. Offering a unique opportunity that is driven by quality, reputation, and convenience, F45 sets itself apart from competitors with a success-proven model for franchisees.
Integrating two of the most innovative and widely researched trends in the health and fitness industry, F45 has created a highly functional team training program. The pairing of interval cardio and strength training has been shown to be the most effective method of burning fat and building lean muscle.
F45 has adopted these two major fitness movements and created a finely tuned powerhouse system with a variety of fun, functional and efficient workouts to achieve maximum results, personal and professional achievement and life transformations.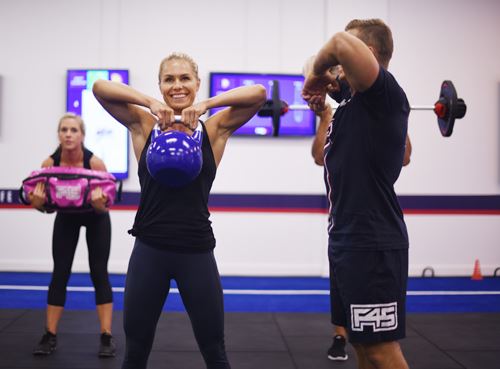 LOW COST & HIGH MARGINS
Not only does F45 provide clients with a premium fitness experience through our pioneering training systems, but we also offer franchisees a unique business opportunity in the fitness industry through a low set-up cost, high margin and highly engaged community via our franchisee network.
Low set-up cost

Access to premium quality indoor fitness equipment at competitive rates

Low monthly fee gives franchisees access to existing accounting, management and payment systems

Membership model designed for maximum returns on low membership numbers

Members are highly engaged and drive community, both membership growth and franchisee satisfaction

F45 will thrive anywhere – from urban centers to suburban neighborhoods where time is of the essence

F45 is a tried and tested formula to maximize margins for owners and health benefits for clients

Whether you're an owner-operator or an investor in an F45 franchise, our premium product combined with our staffing and operating efficiencies are the key reasons for F45's worldwide explosion currently taking the world by storm. There's no time like now to join the F45 team.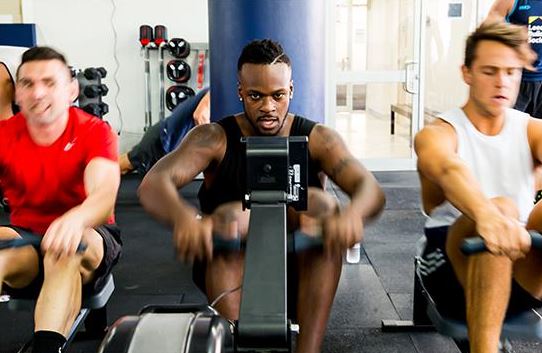 GLOBAL SUPPORT & INNOVATIVE TECHNOLOGY
Technology and innovation are integrated into everything we do at F45. Whether it's the best possible client experience or the streamlined operating of a franchisee's business, we're always at the forefront of the industry. Here's a taste of what both franchisees and clients can expect from the F45 experience…
Over 1200 exercises filmed, with workouts changed daily

Multi-screen LCD TVs displaying all daily exercises

Heart rate technology for performance tracking

Live DJ mixes and F45 FM music to keep you motivated

Global support network of coaching professionals

World-class Intranet Playbook for franchisee owners

Apps for iPhone and Android for franchisee owners

Apps for CRM and client management and booking

Get in touch with one of our team today to make your move towards becoming an F45 franchise owner.
Is this your franchise?
Contact us to unlock your franchise's page to add content and get leads!