FreeFlow Environmental
Franchise

FreeFlow Environmental provides custom home drainage solutions with residential sewer, septic and waterproofing systems. Join FreeFlow to thrive in an industry where the demand is growing, the need is proven and the competition is scarce.
| | |
| --- | --- |
| | $50,000 |
| Net worth required | $100,000 |
| Investment | $99,300 - $304,700 |
| | $30,000 |
| Royalty | 8.0% |
| Units in operation | 1 |
| Founded | 2004 |
| Franchising Since | 2018 |
Own a FreeFlow Environmental Franchise - Questions & Answers
What is it?
Residential septic, drainage, and waterproofing service franchise
Services drains, septic systems, bathroom equipment, mold remediation, and more
How does it make money?
Residential customers pay for contracted septic, drainage and water-related services
May sometimes be paid through insurance coverage
Who is it for?
Someone who has knowledge of home water and drainage systems
People seeking a home-based business with travel to customers
What would you do as a franchisee?
Travel to customers' homes to provide contracted water-related services
Hire and assign water and drainage subcontractors as needed
FreeFlow Environmental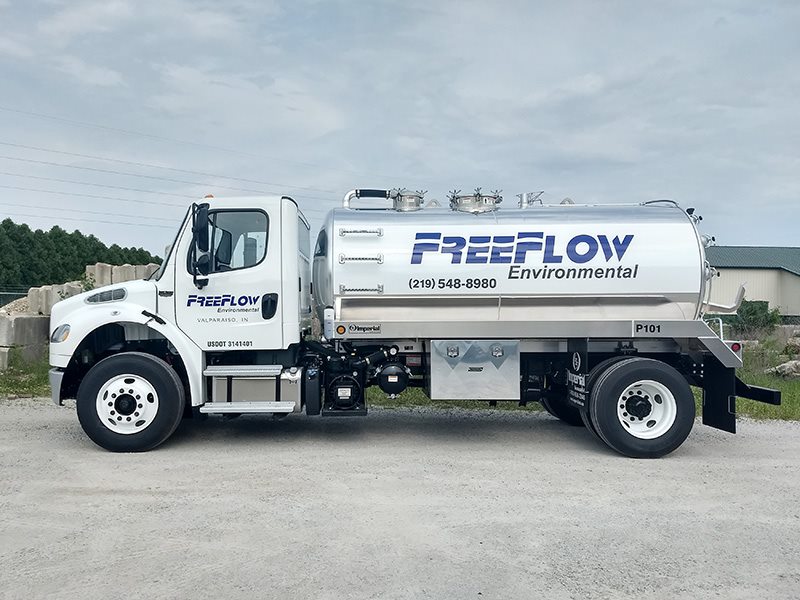 About Us
At FreeFlow, we believe that you can be successful in just about any industry if you're willing to work hard enough. But we also believe that it is much easier to be successful in an industry in which the demand is growing, the need is proven and the competition is scarce.
At FreeFLow, we're committed to positioning our franchisees to take advantage of a lack of true septic and drainage expertise in what has been a traditionally fragmented market.
In the business world, we've all become familiar with terms like "ground floor opportunities" or "he got into it in the early days". You know, the terms that always seem to apply to some other lucky person and not to you. Today, FreeFlow franchisees are uttering those same phrases when talking about themselves and reaping the rewards of their vision – a vision they share with everyone at FreeFlow – that the septic and drainage industry is ripe for innovation and attention.
Our franchisees are building thriving businesses and enjoying unparalleled success.
Why are FreeFlow franchisees so happy?
Real World Know-How – We offer the most comprehensive and innovative septic and drainage training in the country. Our initial training program was specifically designed to prepare our franchisees with more hours of real-world, hands on practical training than anywhere else.
Get Trained by the Best in the Business – All of our franchisees are trained by FreeFlow Master Trainer and Founder, David Perdicaris.
Building a Business with Passion – All FreeFlow franchisees have three common character traits; an entrepreneurial spirit, a "from-the-heart" attitude for customer service, and a genuine determination to become "THE BRAND" for septic and drainage in their local market.
Quality of Life – Our franchisees are able to enjoy the quality of life that comes with building a significant income a truly "evergreen" industry without the heavy overhead of retail storefronts or major office space. Without large staffs or huge commercial leases cutting into their profit margins, FreeFlow franchisees possess a rare degree of freedom and flexibility, a flexibility that ensures that your life outside of work can be as equally rewarding as your life within it.
This is definitely an exciting time for FreeFlow and our franchisees!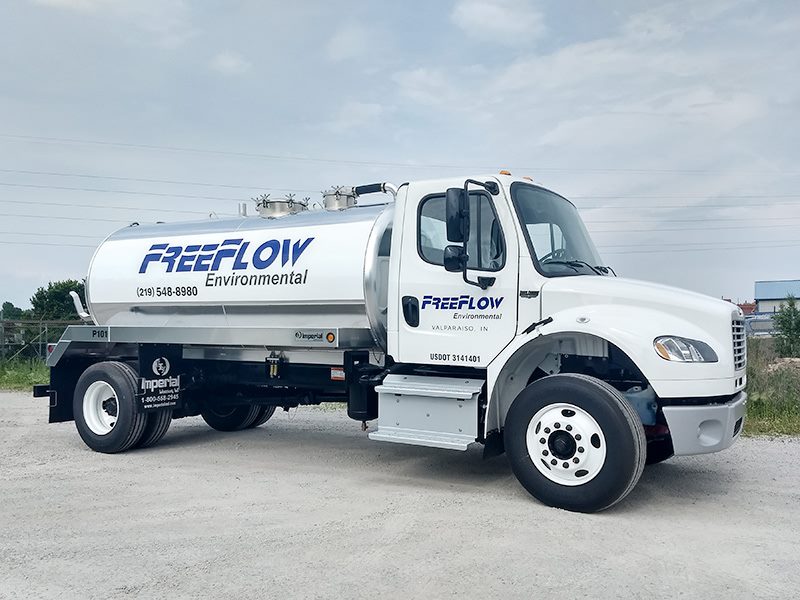 Support & Training
1 WEEK OF INDUSTRY -ACCLAIMED START-UP TRAINING -

Every franchisee attends FreeFlow's start-up training in Indiana. With a staff filled with experienced septic veterans and franchise experts, our instructors will cover every aspect of owning, running and building a FreeFlow business. Executed over several weeks and hundreds of hours before you come to training, you and your management team will spend hours in the classroom, and even more in the field, with real-world, on the job training.

12 WEEKS OF FOLLOW-UP CORRESPONDENCE TRAINING -

After your initial training, you will be fully prepared to competently launch your new business. But we don't expect you to be an expert. In fact, we believe that your initial training merely lays the foundation upon which your real learning can begin. Upon graduation, you'll begin 12 weeks of long-distance coaching and mentoring. Scheduled weekly phone consultations, email consults, recommended exercises, and question and answer forums, are all designed to bolster you from newbie to new superstar during your first 3 months in business.

MARKETING ASSISTANCE -

Every smart new business owner worries about one thing – "how am I going to get customers?" All of our franchisees are trained in FreeFlow's proven marketing approach and given access to our professional-grade marketing collateral. More than merely telling you what to do, we'll explain why some things work and others don't. You will learn the skills you'll need to measure and manage your marketing efforts from a financial standpoint. And you'll gain professional insight into choosing market specific advertising venues that may be unique to your territory.

FINANCING -

In order to ensure that you're going to be adequately funded for your start-up, FreeFlow has assembled a number of attractive third-party financing options. We can help you find a financing option that meets your requirements both commercially and personally.

EXCLUSIVE TERRITORY -

When you become a franchisee, you'll have an exclusive, protected territory, which means that there is no competition, only cooperation between FreeFlow franchise owners.

ONGOING SUPPORT - Including but not limited to: personalized webpage, social media, preferred vendor savings, expert helpline, and marketing catalogue.


Is this your franchise?
Contact us to unlock your franchise's page to add content and get leads!