Founded in order to introduce the rest of the world to the delectable sandwich synonymous with Philadelphia - the cheesesteak. Today, with more than three decades of experience, we continue to introduce the world to America's Premier Cheesesteak®.
| | |
| --- | --- |
| | $100,000 |
| Net worth required | $250,000 |
| Investment | $150,900 - $519,050 |
| | $30,000 |
| Units in operation | 66 |
Own a Great Steak Franchise - Questions & Answers
What is it?
Born in Philadelphia, Great Steak is a fast casual restaurant that specializes in Philly cheesesteak sandwiches
Also sells a range of other sandwiches and sides
How does it make money?
In-store sales of food and beverages
Franchise store models include traditional in-line stores and smaller food-court designs
Who is it for?
Someone who thrives in a fast-paced business atmosphere
Lovers of Philly cheesesteak
What would you do as a franchisee?
Run daily operations of in-line or food court fast-casual restaurant
Hire food service and management personnel as needed
Promote the Great Steak brand and the great Philly cheesesteaks your business sells
A Taste of the Great Steak Brand

Since 1982, The Great Steak and Potato Company® has been serving the finest cheesesteaks in hundreds of locations across the United States and abroad. Now known simply as Great Steak, our menu has grown from a single cheesesteak to a complete line of specialty sandwiches, fries and baked potatoes. Our recipe for loyalty? Authenticity. Our cheesesteak may look like a sandwich, but its heart is red, white and blue.
Invented in Philadelphia, the cheesesteak is an American original that's become a tradition. At Great Steak, we make our cheesesteaks with only the finest American ingredients, from the specially cut and marinated beef to our freshly baked bread. Grilled to perfection, it's a genuine slice of homegrown comfort food. Our own unique sauce, Great Steak Philly Cheese, and a proprietary blend of seasonings round out the recipe that makes each cheesesteak truly unique.
In addition to cheesesteaks, Great Steak restaurants offer a variety of other mouth-watering meals. Guests can build their own baked potatoes, Great Fries and fresh salads. A selection of specialty grilled sandwiches is also available and prepared with the same commitment to quality and freshness as the original Great Steak cheesesteak.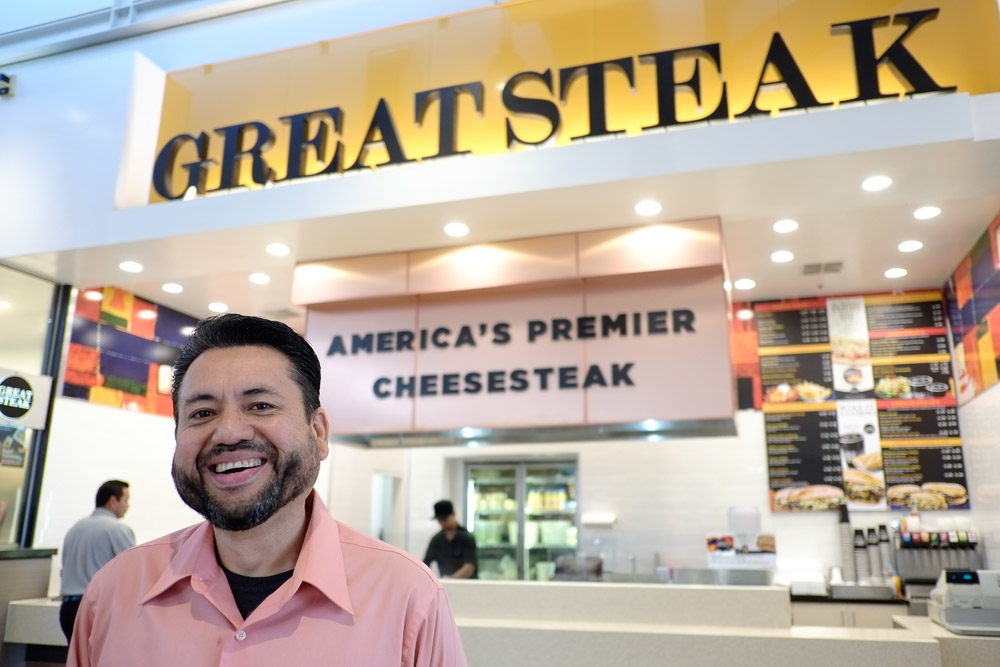 Training
Franchisees receive extensive training; ongoing coaching and operations manuals that help them master the operations of a Great Steak store. Training takes place four to 10 weeks before your store opens and five days of classroom training at our Scottsdale, AZ headquarters, as well as five days of in-store training at an operating Great Steak.
Our training program provides an overview of the business and franchise industry, details on store operations, our insights into providing exceptional customer service, details about products, instruction in how to use the Great steak point of sale system and our internal communications portal, financial management instruction, and more. You'll also learn about store-opening procedures, food-product handling, sanitation procedures, back-office administration, equipment operation, storage and store management.
Testimonials
"I have been with Great Steak since 1992. What makes this concept great is that all meals are cooked to order with all the finest and freshest ingredients, right in front of the customer while they wait." - Nick Al-farah, IL/MI/IN
"Great Steak is a franchise that has provided continued support and the necessary tools to promote excellent team work and strong relationships, which have helped me run an effective business during my first year." -Cindy Kang, CA

Start up Costs
Great Steak™ is a low-cost investment opportunity with high potential returns; the startup costs for traditional stores range from $150,900 to $519,050. Having sold millions of cheesesteaks since our founding in 1982, Great Steak has an experienced business model for entrepreneurs who are passionate about bringing the classic American cheesesteak experience to their communities. The franchise fee for your first traditional Great Steak franchise is $30,000, and the franchise fee for multiple units may be discounted if certain conditions and criteria are met.
Your total initial investment depends primarily upon the number of restaurants you build, their size, their configuration, their location, who develops the real estate for and/or constructs them, and the amount and terms of financing.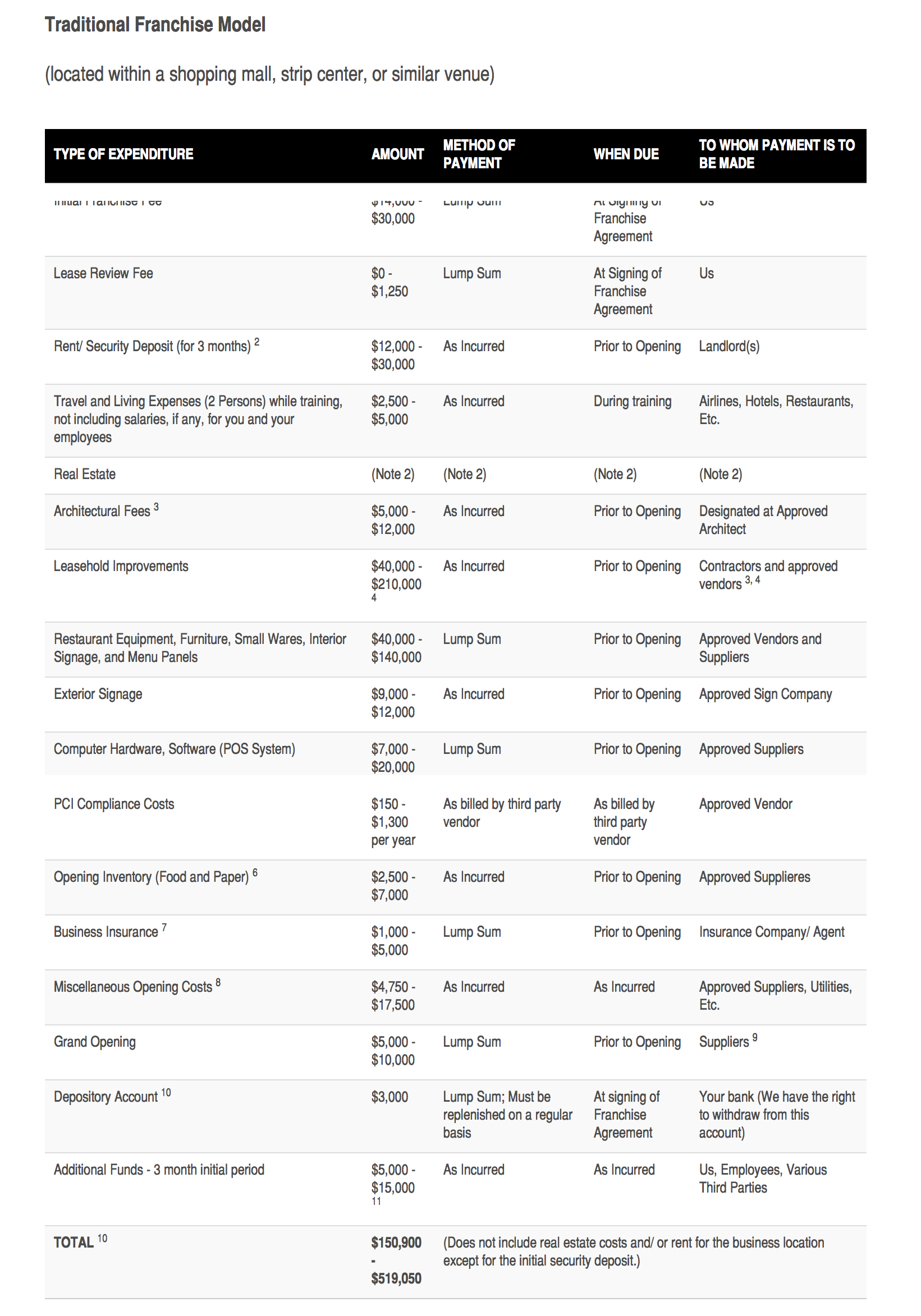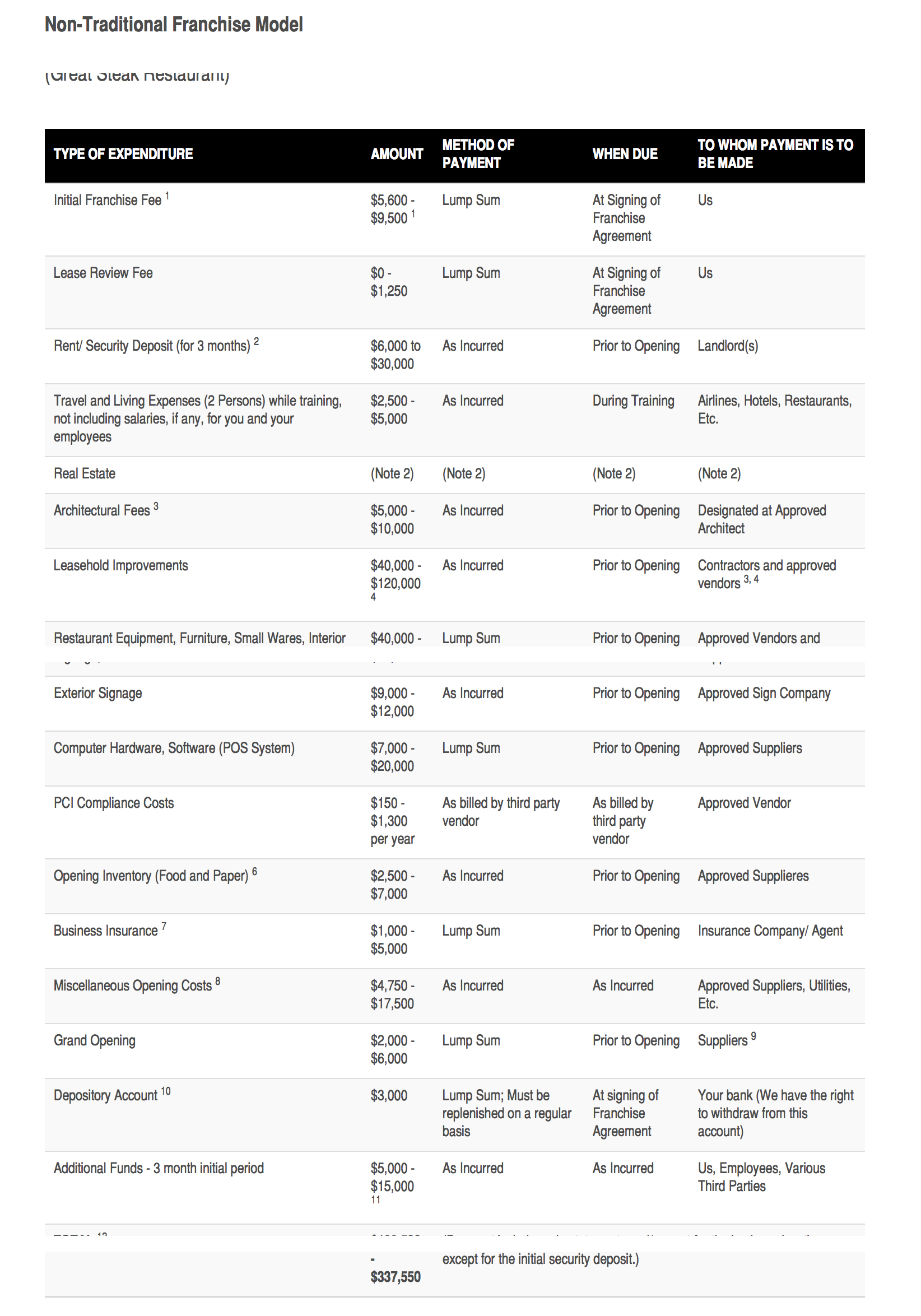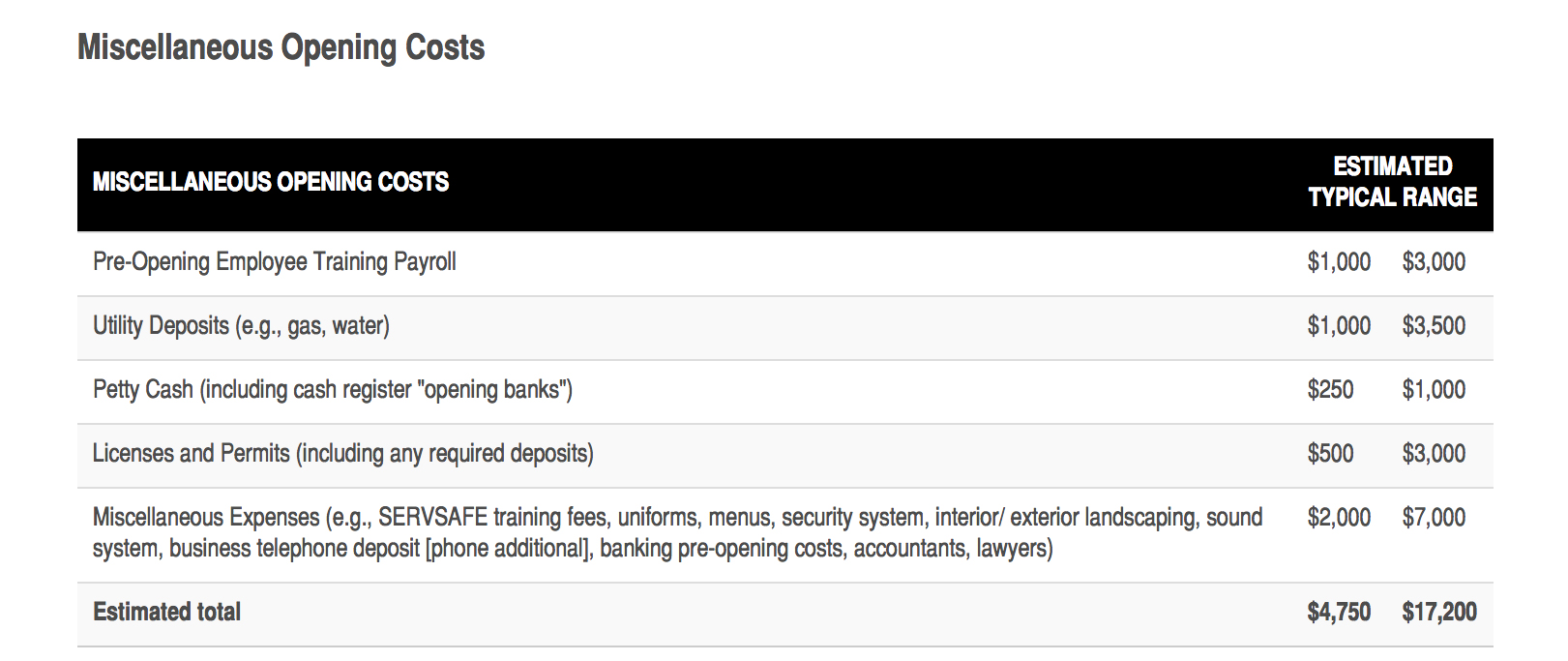 Ready to take the next step? Contact us today!
See what Great Steak is saying
Is this your franchise?
Contact us to unlock your franchise's page to add content and get leads!