HealthyYOU Vending
Franchise
You can join the healthy vending revolution by starting a vending business with HealthyYOU Vending! Since 1999, the HealthyYOU team has helped thousands of people become self-employed vending owners in this $43+ Billion dollar industry. Demand for healthy food choices continues to explode, and HealthyYOU can help you secure prime locations, state-of-the-art machines, and in-person intensive training to set you up for success in your own vending business.
| | |
| --- | --- |
| | $30,000 |
| Investment | $30,000 - $225,000 |
| Units in operation | 800 |
What is it?
Healthy snack and beverage vending machines offering products that are all-natural, organic, free of trans fat, and rich with antioxidants
Since HealthyYOU Vending is a business opportunity (and technically not a franchise), operators pay no ongoing royalties after purchasing their machines
The state-of-the-art machines can be monitored remotely through an online system and offer modern payment options--credit, debit, and pay-by-smartphone (Apple Pay, Google Wallet, etc.)
How does it make money?
The machines generate sales for their owner by dispensing snacks and beverages to consumers
Who is it for?
Anyone looking for a low cost business that can be started quickly
People who want the flexibility of a business they can run from home or part time
Prospective business owners who prefer not to hire or manage staff
What would you do as an operator?
Work with HealthyYOU Vending's team to identify and secure prime locations for your machines
Monitor the performance and inventory levels of your machines using the online platform
Scout for new locations for your growing portfolio of vending machines
"Join the healthy vending revolution with HealthyYOU Vending! The demand for healthy food choices is exploding. We can help secure your locations. Don't miss this opportunity."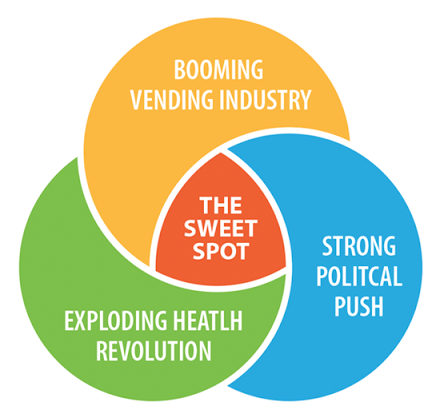 Get in on the Exploding Healthy Vending Revolution!
It's just getting started, so hold on! More and more people are becoming interested in living healthier lifestyles and are becoming educated about what they should eat. "All-Natural", "Organic", "0 Trans Fat", and "Antioxidants" are the hot buttons of this ever-increasing, high demand market. Now you can be rewarded by filling this need with the HealthyYOU Vending opportunity.
The Health Craze is Only Getting Healthier!
How? Here are the facts:
America is quickly becoming a nutrition-conscious nation because Americans are choosing a healthier lifestyle
Americans are eating healthier at home and are looking for those same healthy options in vending as well
In a recent report, consumption of carbonated, sugared drinks dropped by 2.6% but consumption of flavored and enhanced waters increased by over 30%
Coca-Cola, PepsiCo, Kellogg and other long established companies are introducing new healthy and organic products like never before
Healthy/organic product producers represent the fastest growing segment of the vending product industry
We Can Help You Find Qualified Locations for Your Healthy Vending Machines
As a new HealthyYOU Vending Operator, you are eligible for our Prime Healthy Locations™ team to help you identify qualified placement opportunities for your machines at no additional cost. Target locations in your geographic area have at least 100+ employees/daily foot traffic to ensure qualified homes for each of your machines.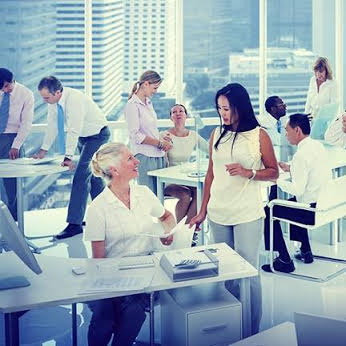 See what HealthyYOU Vending is saying