Hwy 55 Burgers Shakes & Fries
Franchise
Hwy 55 Burgers Shakes & Fries fits a niche between fast food and casual dining, offering the customer the best benefits of both segments. Our freshly made food is a much tastier alternative to typical pre-cooked hamburgers and french fries.
| | |
| --- | --- |
| | $125,000 |
| Investment | $197,000 - $397,000 |
| | $25,000 |
| Royalty | 5.0% |
| Founded | 1991 |
| Franchising Since | 1993 |
What is it?
Hwy 55 Burgers Shakes & Fries is a retro-themed diner that serves never-frozen hand-pattied hamburgers, house-made frozen custard, and other classic favorites
How does it make money?
In-store sales of food and beverages
Who is it for?
Someone interested in an established brand and a food franchise
What would you do as a franchisee?
Manage point-of-sale and tracking systems
Learn inventory, management, and financial control procedures
Continually exceed guest expectations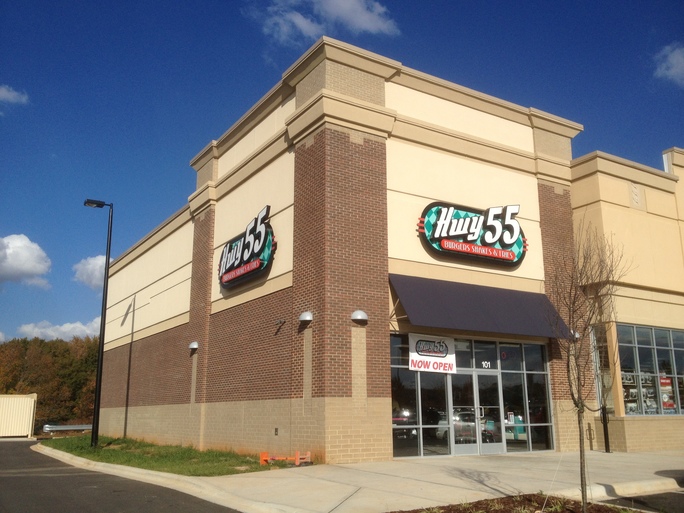 About Hwy 55 Burgers Shakes & Fries
Hwy 55 makes fantastic food. So do many others. So what's responsible for the explosive growth of recent years? How do you build a team of thousands with an almost evangelical zeal to serve guests great hand-crafted fresh meals made to order day after day? And strive for each associate to become the best person they can be?
Our roots are in people and service. Two concepts embedded in our company culture that when done correctly make the dining experience delightful for guests. That's everyone's goal at Hwy 55. Each day better than the next; each meal served fast, hot and tasty.
Kenney Moore's Approach
"It was extremely important that we took our time to nail down and really perfect the franchise system before expanding beyond our region. Now we have the opportunity to expand our proven system into markets that are starving for our concept."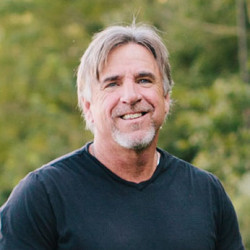 Come Grow With Us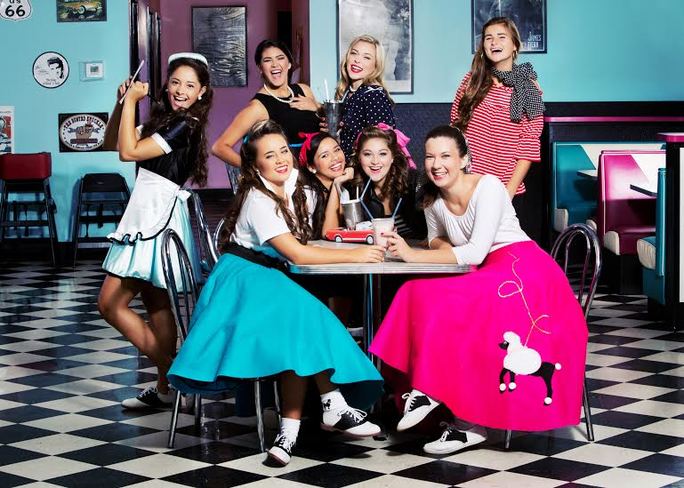 We're growing quickly with over 1,000 locations operating or under development. Primarily based in the Southeastern states, we're expanding across the rest of the country and internationally. A proven business model (25 + years of constant improvement) sits ready for execution in the right hands. Same-store restaurant sales are rising in an era of restaurant closings and sales declines.
We've discovered the secrets to taking care of our people and in turn they shower our guests with smiles, great food and a "come on back and see us again" attitude in everything they do.

Our Values Govern Who Joins our Family and How We Operate
Hwy 55 as an organization strives to put others ahead of self. If it's all about you, then only you can benefit. Your success will be limited. Your leadership hampered.
In a business context this means serving our guests (creating the best food and experience possible) and serving our associates (those doing the onstage or front line work) ahead of our "corporate" interests. This attitude and resulting behavior has sustained and perpetuated a great company, collectively helping Hwy 55 thrive well into the future.
To realize this mission, our team is guided by several core values

1. Be different / unafraid to go the road less traveled
If you do as everyone else, you might as well be them; instead, be more.
2. Complete honesty and integrity
The building blocks without which trust and confidence wither and die.
3. Continually exceed guest expectations
Every positive "moment of truth" a guest experiences can contribute to a future visit or great word-of-mouth in our communities.
4. Never change core products
Quality and consistency go hand-in-hand. Classics aren't trendy and don't go out of style.
5. We'll outwork our competitors and our mistakes
If every day is a little bit better than the last, no one can catch us.
The Business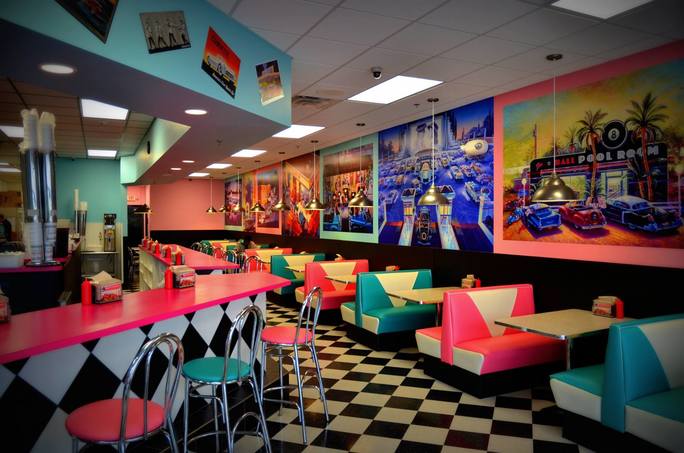 Hwy 55 Burgers Shakes & Fries is a retro-themed diner. We feature fresh, never-frozen hand-pattied hamburgers, cheeseburgers, house-made frozen custard, and other classic favorites (cheesesteaks, hot dogs, fries and shakes) in a fun, open-kitchen setting. Founded in Goldsboro, NC in 1991, Hwy 55 reflects founder Kenney Moore's commitment to authentic hospitality and fresh food.
Widely known throughout the region for its fresh food and service that delights, Hwy 55 has won BurgerBusiness.com's "Best Burger" and was recently named a top 500 franchise in the United States by Entrepreneur magazine and a "Next 20" restaurant brand by Nation's Restaurant News.
Your Hwy 55 Plan will include distinctive signage, interior and exterior design, décor and color scheme. Your menu will include special recipes and items, including proprietary products and ingredients.
Restaurant operations are governed by uniform standards, specifications and procedures to deliver quality and uniformity of product and guest experience. In addition, every franchisee is taught inventory, management and financial control procedures, including point-of-sale and tracking systems.
Hwy 55 franchisees benefit from…
● Consistent delivery of a limited menu with widespread appeal
● Multiple restaurant design/location options to choose from
● Cost-efficient floorplans
● An efficient operational system proven over 25 years
● Strong online/on-site training & marketing programs
● Access to our network of hand-picked food vendors
● Ongoing support from our dedicated franchise team
Guest Loyalty, Advertising, Marketing & PR Support
When it comes to promoting your Hwy 55 restaurant in your local community, we've got you covered. We will help you deeply immerse yourself in the community and drive recognition through traditional, online as well as community relations programs, all designed to create a preference for Hwy 55.
We've discovered that becoming part of the communities we serve is the real secret sauce of investing advertising and marketing dollars effectively. You won't see us doing "ego advertising," which doesn't do anything to boost your restaurant sales. We favor effective, targeted and innovative approaches.
My Hwy 55 is an innovative guest loyalty program that now boasts over 200,000 members. Members receive offers via email, text or right in their mobile app…all designed to drive incremental restaurant visits.
Given the program's cost per store, it's one of the most effective business builders in the Hwy 55 marketing arsenal. Member points are awarded based on how much a guest spends. Rewards can be redeemed directly through a member's mobile app.
Full Support and More...
Valuable Resources: We support our franchisees in real estate and site selection, we help to establish vendor relationships, create specialized products, and build dedicated distribution partners.
Advanced Support: We have two layers of support. Each territory has an Area Developer who is your primary source of support. Of course, our home office is always available to provide our franchisees access to top-notch training, pre-opening and field support, ongoing advice, guidance and counsel.
Continual Research and Development (R&D): Our commitment to ongoing R&D helps to maintain best-in-class products, services, training and branding in our market segment.
Franchisee and Area Developer Testimonials
"The reason I started with Hwy 55 is that I trusted the people that were around me. Rarely will you see the president of a company make an effort to establish a relationship with a young man and continue to help mentor and motivate that person along the path to success. This mindset has filtered down from [Hwy 55 president and founder] Kenney Moore to everyone else in the company. Our company is a family and we have always been there for each other, even as the company has grown."
- J. R. Cottle, Area Developer of South Carolina
"While living in North Carolina we were regular customers at our local Hwy 55 Burgers, Shakes & Fries location and saw first-hand how rapidly the brand had expanded in the North Carolina market. When we decided to move to Florida in 2012 and learned that Hwy 55 had recently begun franchising outside of the state of North Carolina, we saw this as an amazing opportunity to get in on the ground floor with a brand that we have great confidence in."
- Joe Scheibelhut, Franchisee, Port St. Lucie, FL
Start your journey today

See what Hwy 55 Burgers Shakes & Fries is saying
Is this your franchise?
Contact us to unlock your franchise's page to add content and get leads!