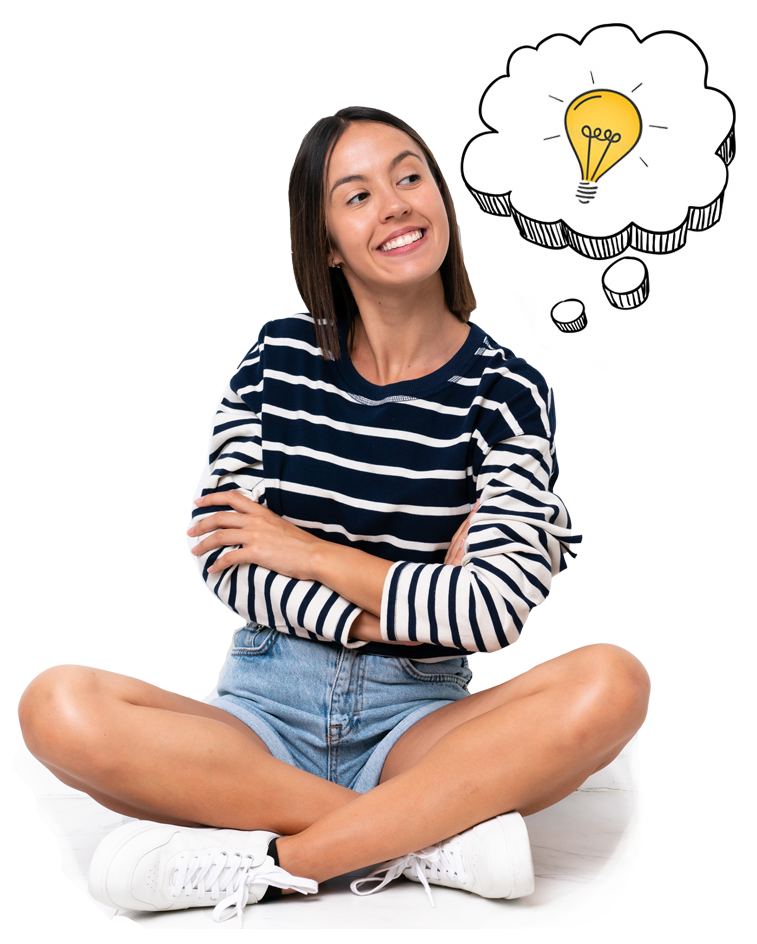 Find the perfect

franchise
Find the perfect

franchise

you can open
Take our quiz to see a personalized list of local franchise opportunities.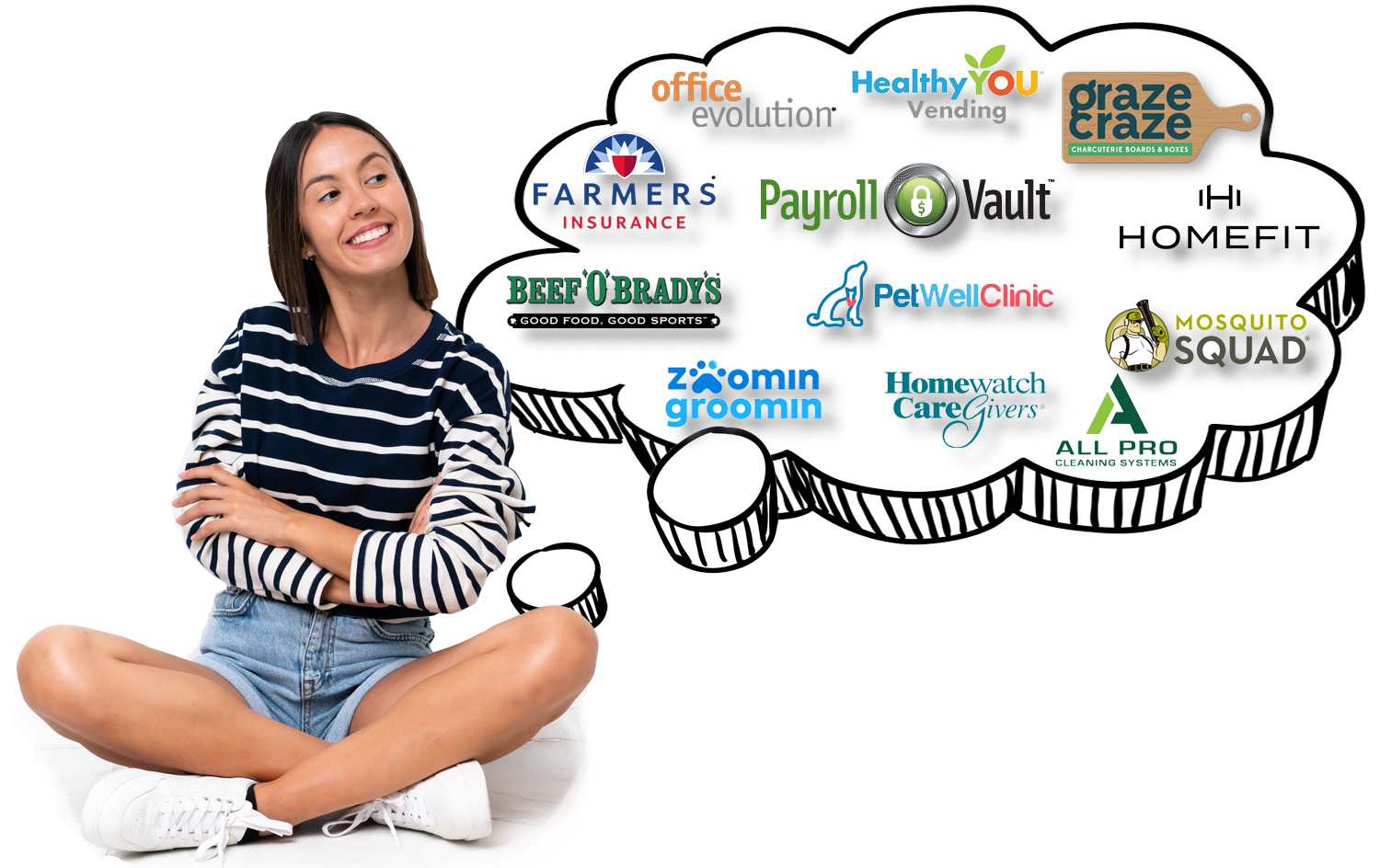 Language Workshop for Children
Franchise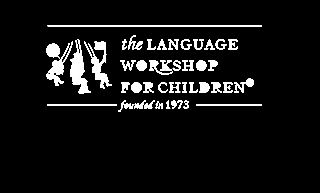 The Language Workshop for Children's Director/Founder François Thibaut invented the enriched play method to teach French, Spanish, Italian and Chinese to kids. Since 1973 his internationally-recognized LWFC has offered stimulating language lessons for babies, toddlers and elementary grades. Original music, vocabulary-building songs, language immersion, festive visual aids, action games and native-fluent language teachers are why the LWFC is the country's leader in children's language educational play. As Thibaut says, "Children remember the words that make them happy". Whether it's language immersion preschool, after-school lessons, school-break programs, toddler classes, baby education or summer day camp, the subtle details of the LWFC's celebrated Thibaut Technique® and the quality of their colorful and professional take-home materials is what makes the difference.
Join The Language Workshop for Children and Open Your Own Language Program !
Thibaut Technique Teacher Training and Attractive Trade Areas Available to Select Entrepreneurs Catch the Wave:Today's parents are demanding more supplemental language education; A Trusted Name:The LWFC has been the pioneer specialist in children's language education since 1973; Immediate Recognition:The LWFC logo is the seal of approval in quality children's language classes; A Time-Tested Method:Learn how to use the highly acclaimed Thibaut Technique; Authorized Thibaut Technique Instructors:Only available from LWFC licensees; Top-Flight Educational Materials:Workbook/CD sets delivered to licensees four times a year; An Instant Track-Record:LWFC licensees advertise 30+ years of media recognition and brand history; Outstanding Internet Presence:Link your site to the LWFC's nationally positioned master site; Toll-Free Customer Referral:The LWFC is happy to refer inquiries from your trade area; Become an Important Part of Your Community:Offer a valued service; Excellent Cross-Branding:Families who buy the LWFC's award-winning Professor Toto Language Education Series become familiar with the LWFC's classes; Love your customers … love what you do.
Demand for early language education is growing. With so much potential The Language Workshop for Children's (LWFC's) proven approach is attracting teachers and businesspeople. Experience the benefits of owning your own children's language program. Side-step the many years, financial risks, and significant investment needed to build your own method, earn a reputation, and develop curriculum, vocabulary-rich songs, and workbooks families expect every session.
LWFC founder François Thibaut was the first educator to offer the structured playgroup method to teach languages to children. His LWFC is the only children's language program offering the proprietary Thibaut Technique, a proven method that combines an ordered curriculum with a child's natural love of play.
The Associated Press said, "… there's a world of difference between teaching young children with methods designed specifically and exclusively for them, such as the Thibaut Technique, and teaching them with methods adapted from lessons for adults."
CNN called Thibaut "one of a very few experts in teaching languages to small children." The Thibaut Technique, proven and child-tested since 1973, is one of the central tools used by this multi-faceted program. This method introduces quality language immersion educational play to children between 6 months and 12 through age-appropriate activities, native-fluent instructors, child- friendly props, professionally developed vocabulary-rich songs, colorful workbooks, and corresponding visual aids in an emotionally supportive, classroom environment. Children really learn with the LWFC, because they're engaged emotionally, not just cognitively.
LWFC licensees send their native-fluent teachers to be trained to use their renowned Thibaut Technique instructional method.
LWFC Licensees can use the logo, name, brand history and reputation, internet presence, and technique to offer LWFC classes and top-flight educational materials in their community. Experience the benefits of owning your own children's language program without the risk and investment involved in creating a new method and fresh curriculum and materials four times a year.
Originating in Manhattan, over the years the LWFC successfully expanded to towns in New Jersey, Long Island, and Massachusetts. As the LWFC grew it attracted attention from news organizations such as The New York Times, The Wall Street Journal, Parents Magazine, People, Ladies Home Journal, CNN, BBC, ABC, NBC, CBS and other television stations.
Parents Magazine called the LWFC "Six Classes Worth the $$$." The Language Workshop for Children is looking for energetic and talented licensees committed to offering consistently excellent LWFC Thibaut Technique language educational play to children in their communities. Native-fluent speakers from the world of teaching, music, and early childhood education are welcome to take the Thibaut Technique Basic Methods class and apply to become both an Authorized Thibaut Technique Instructor and a Licensee. Non-teachers may apply to become LWFC licensees and employ Authorized Thibaut Technique Instructors.
Discover the advantages of joining the leading brand in children's language immersion play.
Is this your franchise?
Contact us to unlock your franchise's page to add content and get leads!