Lemon Tree Family Salon
Franchise

Lemon Tree Family Hair Salons offer full-Salon hair services for men, women, and children including Haircuts, Single Process Color, Full highlights, Permanent Waves and Up-do's. Built off a foundation of successful Salon ownership for 46 years, Lemon Tree Family Hair Salons allows you to create strong community ties while enjoying a great lifestyle.
| | |
| --- | --- |
| | $125,000 |
| Net worth required | $250,000 |
| Investment | $197,722 - $244,072 |
| | $35,000 |
| Royalty | 6.0% |
| Units in operation | 39 |
| Founded | 1974 |
| Franchising Since | 2010 |
Own a Lemon Tree Family Salon Franchise - Questions & Answers
What is it?
Hair styling salon franchise serving all members of the family
Services include a full range of hair styling and treatments including cutting and shaping, coloring, perms and more
Emphasizes family ownership and values
How does it make money?
Fees paid for wide range of hair styling and treatment services
In store sales of hair styling and care products
Who is it for?
People with some retail business experience or knowledge
Someone who is passionate about hair styling and helping people look their best
What would you do as a franchisee?
Oversee day-to-day operation of a retail hair styling and care salon
Hire hair stylists, treatment specialists, sales people and managers
Monitor overall store success and manage promotion
Lemon Tree Family Salons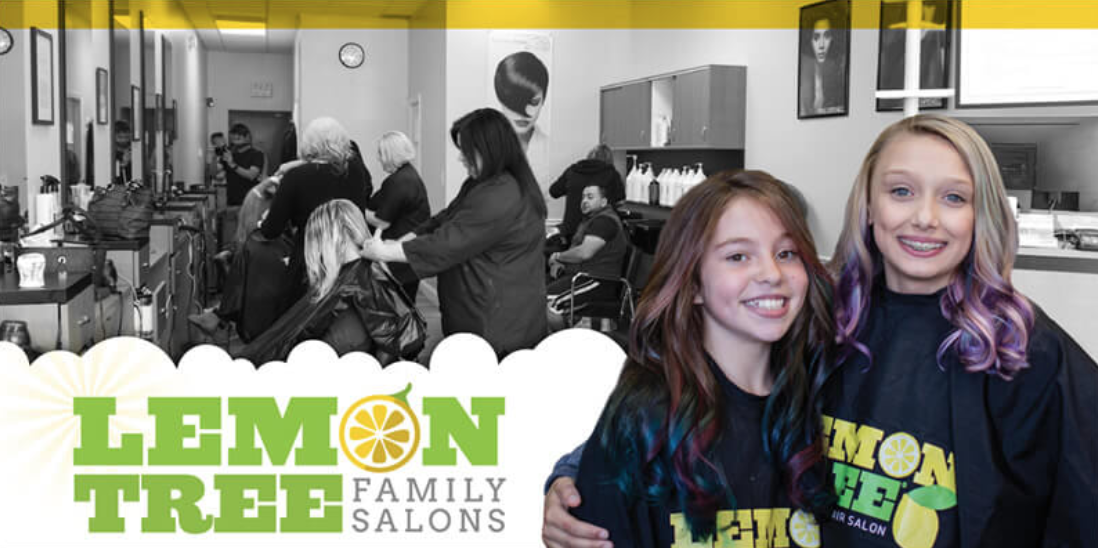 Overview:
With over 55 years of Salon industry experience, we have worked tirelessly to perfect our business model and, as a result, we now have some of the most robust financial numbers in the hair care industry!
Lemon Tree Family Salons provide Franchise Owners with brand recognition that is the direct result of decades of community outreach and marketing efforts.
As a Paul Mitchell Focus Salon, you have exclusive access to on-going stylist training and top quality hair care products. A valuable marketing designation for your Salon beginning on day one.
With low investment requirements, multiple revenue streams, and prime territory availability, our Franchise Owners enjoy eye-popping favorable sales to investment numbers, some of the best in the industry. We invite you to take a closer look, we believe you will be pleasantly surprised.
Features of Lemon Tree:
1. Low Cost: Our required investment range of $197,772- $244,072 is significantly lower than our rivals.
2. Strong Unit Economics: Our numbers are strong! The top 10% of our salons average revenues of $540,787 and the Top 50% average $388,160 (**numbers obtained from the 2019 Item 19 of the Lemon Tree Franchise Disclosure Document.)
3. Territory Availability: We have wide open territory availability (unlike our rivals!) Our new expansion efforts let you become part of a new and growing franchise concept - but one that has been perfected over 55 years.
4. Semi-Absentee Friendly: Lemon Tree Franchise Owners can own one salon or several while maintaining flexibility in their lifestyle.
5. Multiple Revenue Streams: We are a full-service salon and have six streams of revenue: haircuts & styling, coloring, body-waves & perms, keratin treatments, facial waxing, and retail hair products.
6. Incredible Demand: Everyone gets their hair cut, colored, or styled no matter the economic situation! Lemon Tree stands out from its competitors as it offers both quality and value for full Salon services.
7. Flexibility & Growth: Lemon Tree offers flexibility and high growth potential for our multi-unit Owners!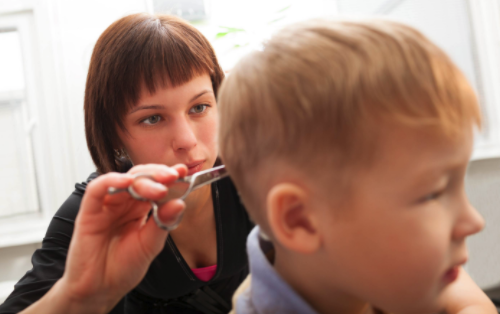 How our Business Model Works:
Some of our Owners are Hair Stylists looking to own their own business. They benefit from the ability to follow a successful set of guidelines that help their Operations run smoothly. However, our Franchise Owners do not need to have prior experience in the Salon Industry, rather we are seeking entrepreneurs who are looking to make a positive impact in their community. We invite you to research the economics of our business model in comparison to other family hair salons to determine if Lemon Tree Family Salons is right for you.
As you work through our franchise education process you will have the opportunity to speak directly with our Franchise Owners who can provide you with more detailed (and much more exciting!) information on their business financials.
Support:
We've spent over three decades in the franchise space, and not just in the salon industry. In that time, we've learned that in order to have a successful brand, you need successful franchise owners. To have successful Franchise Owners, you need an outstanding support system and personnel. As a Lemon Tree Franchise Owner, we aim to ensure that you feel completely supported with every aspect of the business.

Lemon Tree is seeking Franchise Owners with:
Business and Management Experience - You should be a leader that your team is excited to follow! The idea of a growing business in high growth and fast-paced industry excites you! You want to focus on running a lucrative business, not cutting hair!
Great People Skills - You love people! Whether you're managing the team or providing great customer service, you understand that your success is driven by the people you team interact with each and every day.
Community Orientation - You understand that business is not only about dollars and cents, it's also about the people. You want to grow your business so that it positively impacts not only your family's financial well-being but helps to support and grow your entire community.
Limited or No Salon Experience - Many of our Franchise Owners never worked in the Hair Care Industry. We simply seek passionate Owners with great people and customer service skills that are looking to grow their business into multiple locations!
If this sounds like you, then we would love to talk with you to determine whether or not you might be an ideal Franchise Owner at Lemon Tree Family Hair Salons!

Is this your franchise?
Contact us to unlock your franchise's page to add content and get leads!