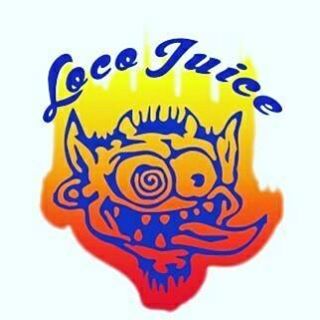 At Loco Juice, have combined the best of three worlds into one tremendous business opportunity. First, we're satisfying America's insatiable thirst for cool, refreshing smoothies and shaved ice - a trend that's spreading across the nation at a rapid pace. Second, we're helping fuel the nation's love of penguins - they literally "anchor" our business. And third, we're a franchise company. That means the fun, creativity, and opportunity inherent in the fast-growing smoothie business can be yours too...as a "Loco Juice" franchise owner
| | |
| --- | --- |
| | $60,000 |
| Investment | $60,000 - $95,000 |
Taste a Smooth Business Opportunity with a Smooth Future! Your future? Yes, we sincerely mean that. We're talking about a fun, creative, one-of-a-kind business opportunity called... LOCO JUICE! And what an opportunity it is!You see, we, at Loco Juice, have combined the best of three worlds into one tremendous business opportunity. First, we're satisfying America's insatiable thirst for cool, refreshing smoothies and shaved ice - a trend that's spreading across the nation at a rapid pace. Second, we're helping fuel the nation's love of penguins - they literally "anchor" our business. And third, we're a franchise company.That means the fun, creativity, and opportunity inherent in the fast-growing smoothie business can be yours too...as a "Loco Juice" franchise owner!Are you interested? Are you ready to taste a smooth business opportunity? Do you like smoothies, people...and penguins too? Then read on, because your future could be with us... at Loco Juice!Loco Juice is a franchise company that was established in 1998. A growing number of Americans are turning to franchising to realize their dreams and goals.Look at the Advantages Franchising Can Offer You:
Franchises Are Everywhere. There are well over a half million franchises in the U.S. today, generating $1 trillion in sales each year. That's one out of every three dollars spent on goods and services.
Franchising Works. A franchised business opens every eight minutes each day.8 The U.S. Department of Commerce has called buying a franchise "an individual's most viable avenue to owning a business."
You Start with an Established System. Many small businesses don't have the knowledge and experience that a franchise company offers. As a Loco Juice franchisee, you may be able to reduce your risk by using our system of operation.
You Receive Excellent Support Along the Way. As a Loco Juice franchise owner, you may be in business for yourself, but you're never by yourself. Our support team will be there to assist you! As a member of the Loco Juice franchise family, you'll benefit from our industry insight and experience, right from the start.The Franchisee Support Services You'll Receive Include:

Corporate Identity and Logo. You'll share in their use, as well as other trademarks. They signify superior customer service and commitment to the highest standards of excellence.
Comprehensive Training. You'll be trained in all aspects of our system of operation, as well as administrative procedures, including computer software, office matters, and sales and marketing techniques. You'll receive excellent on-the-job training at one of our designated sites, as well as training at your location, prior to and during your grand opening.
Operations Manual. This is your "how-to" guidebook and will contain much of the information and recipes you'll need, in an easy-to-follow format. It's your customized business reference, one that will help you keep your business running smoothly and efficiently... for years to come.
Site Selection. As described earlier, we will provide guidelines and assist you in selecting an appropriate mall and kiosk location for your franchise.
Marketing Support. You'll be supplied with excellent, highly professional consumer marketing and advertising materials, as well as promotional ideas, which you can implement right away. And remember, your unique, one-of-a-kind kiosk is your greatest marketing tool.
Ongoing Service and Support. We're always available to answer your questions and address your needs. You'll be visited by a field representative, and we'll offer you business advice and support.
The first 3 respondents who fill out a Franchise Gator lead for Loco Juice and purchase a franchise will get a special price of $60,000. The regular price is $90,000!NOTE: This franchise is only currently being offered to residents of the United States and to individuals with at least $50,000 to invest.
Is this your franchise?
Contact us to unlock your franchise's page to add content and get leads!