Mathnasium Learning Centers
Franchise
With more than 700 centers – and an average of two more opening each week – Mathnasium is rapidly growing around the world. We provide neighborhood environments where humanity combines with math expertise.
| | |
| --- | --- |
| | $100,000 |
| Net worth required | $143,610 |
| Investment | $102,750 - $143,610 |
| | $40,000 |
| Units in operation | 750 |
| Founded | 2001 |
| Franchising Since | 2002 |
What is it?
Education centers with a range of tutoring services and a focus on mathematics
How does it make money?
Families pay a monthly tuition fee for each student
Who is it for?
Anyone with a background or interest in education
Anyone looking for a business opportunity with a relatively low initial investment (liquid capital required is $50k)
What would you do as a franchisee?
Hire and manage a team of tutors
Market and promote your business to find more students
Typically, the franchise owner does not teach students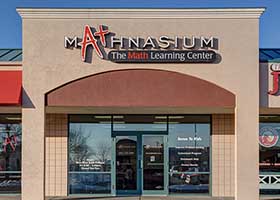 Where our story began...
In 2002 we had just one Mathnasium center in Los Angeles, California. Today we have 750+ locations and are teaching children in communities across America and in countries around the world, providing neighborhood environments where humanity combines with math expertise.
Demand: Math not making sense is a universal problem
Math teaches thinking skills and problem solving which will become increasingly vital in future work and daily life. There are currently more than 50 million students in the U.S. and two-thirds of them score below average in math. The bottom line: students everywhere need help with math at one time or another – more help than they're getting in school.
The right instruction makes all the difference
The strength of the Mathnasium Method™ lies in its individualized approach. As no two students come to us at the same skill level, our approach includes a personal skills assessment designed to tell us where strengths and weaknesses lie for each student. We meet them right where they are and move forward from there.
Support: We want to teach you the business
If you don't have a teaching background, you can still excel as a Mathnasium franchisee. In fact, the backgrounds of our ideal franchisees vary greatly – from engineers and accountants to teachers and homemakers, and everything in between. Mathnasium franchise training was designed to level the playing field. We teach you all that you need to know about running a business that deals with math instruction.
Ideal candidate
Mathnasium is now looking for franchisees who are:

Dedicated to the cause of helping improve math education and building students' confidence. 

Ready for a full-time, rewarding career. 

Wanting to join a growing multibillion-dollar industry. 

Looking for a relatively low investment and start-up cost. 

Looking to make a positive difference in their community.

Testimonials
"Mathnasium has proven to be a wonderful opportunity. I have touched the lives of 1,200 students in my community so far, giving them confidence in mathematics and in themselves. I have become a well-known and trusted member of my community, and I experience a great sense of joy when interacting with parents and students." 
John Opalko, Owner/Center Director of a Mathnasium Learning Center in Woodlands, Texas
"The billion dollar difference between Mathnasium and everyone else is the education program, which I believe is the best math education system available in the world. Here I am with three centers that are successful, profitable and personally fulfilling." 
Kapil Mathur, Owner of three Mathnasium Learning Centers in Orange County, CA
See what Mathnasium Learning Centers is saying