MOOYAH Burgers, Fries & Shakes
Franchise

MOOYAH Burgers, Fries & Shakes is an award-winning, fast-casual, "better burger" concept. They have a simple business model that allows owners to streamline their focus on food quality and customer service.
| | |
| --- | --- |
| | $250,000 |
| Net worth required | $600,000 |
| Investment | $403,750 - $639,100 |
| | $40,000 |
| Royalty | 6.0% |
| Units in operation | 87 |
| Founded | 2007 |
| Franchising Since | 2007 |
Own a MOOYAH Burgers, Fries & Shakes Franchise - Questions & Answers
What is it?
Fast-casual burger restaurant franchise
Offers wide assortment of burgers, fries, milkshakes and other items
How does it make money?
In-store sales of burger and sides menu items
Rewards program app encourages customer loyalty
Who is it for?
Someone who is somewhat familiar with the food service and restaurant industry
People who enjoy all-American restaurant fare and sharing it with others
What would you do as a franchisee?
Open and oversee operation of a fast-casual burger-based restaurant
Hire and supervise food service, wait staff and management personnel
MOOYAH
Burgers, Fries & Shakes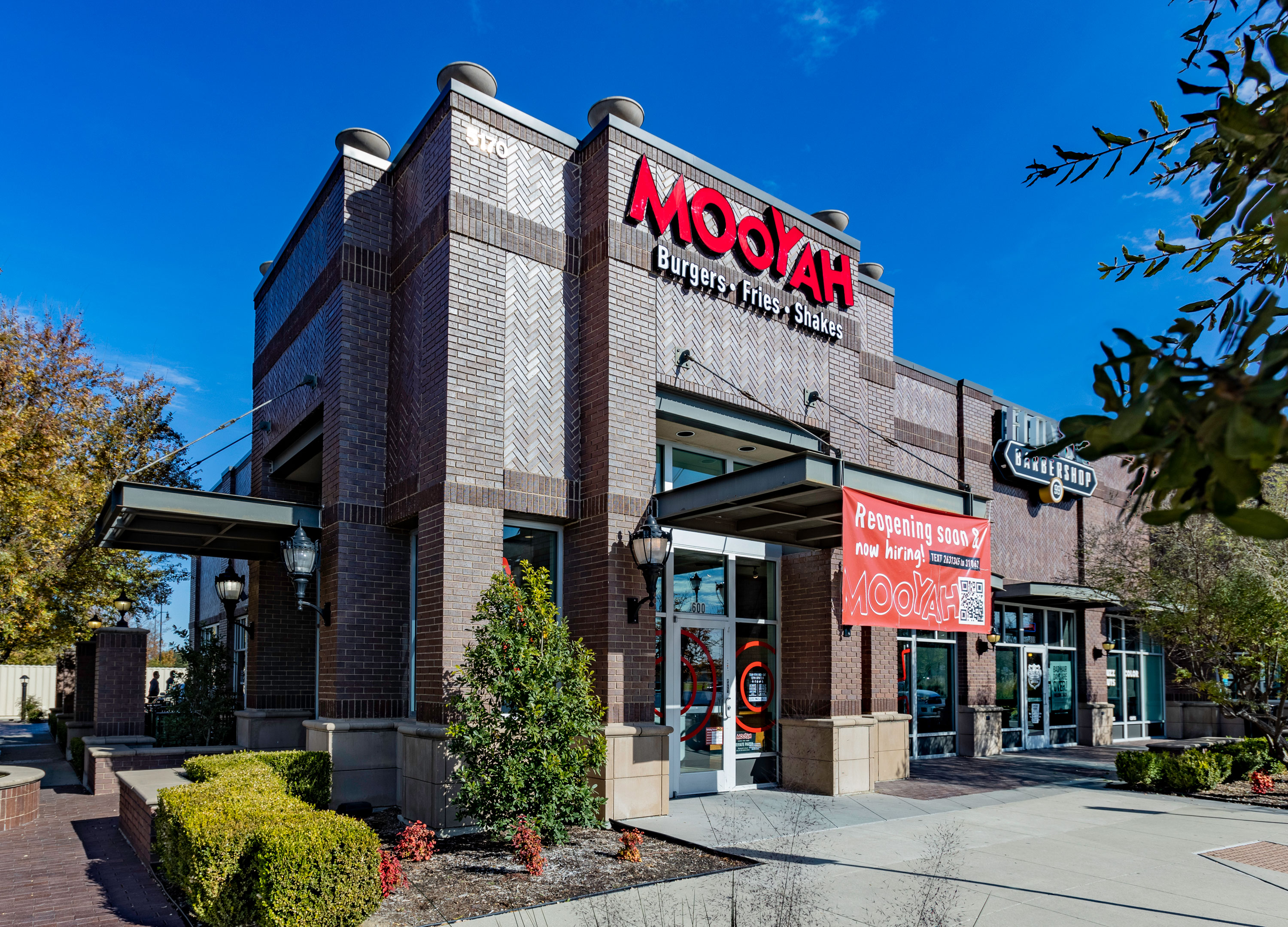 OVERVIEW:
MOOYAH Burgers, Fries & Shakes is an award-winning, fast-casual, "better burger" concept that takes the type of burger you'd enjoy in a fine-dining establishment and serves it in a fun, family-friendly environment. Founded in 2007 in Plano, Texas where the mission for ourselves and our Franchise Owners is to deliver the best burger, fry and shake experience EVER - and have fun doing it!
MOOYAH serves fresh, 100% Certified Angus Beef® brand burgers, all-natural Jennie-O® turkey burgers, and Dr. Praeger's black bean vegan burgers. MOOYAH's non-GMO potato and multigrain buns are baked in-house daily, and Guests can top their burgers with their choice of five real cheeses, bacon, avocado, 19 free sauces and garden-fresh veggies. We also have our Lifestyle Menu featuring Keto-friendly, Paleo-friendly, gluten-free, low-calorie, vegetarian, and vegan options. Additionally, our shakes provide guests with the opportunity to choose from seven flavors of 100% real ice cream shakes, including vanilla, Hershey's Chocolate®, Reese's®, Oreo® and more. Our wide array of choices bring the Guests in and our flavor and atmosphere keeps them coming back for more!
As we continue to find success in new markets across the country, MOOYAH Burgers, Fries & Shakes aspires to be the most-wanted "Better Burger" brand and to be a destination that brings people together over a love for exceptional quality food and shareable experiences in a fun, come-as-you-are environment.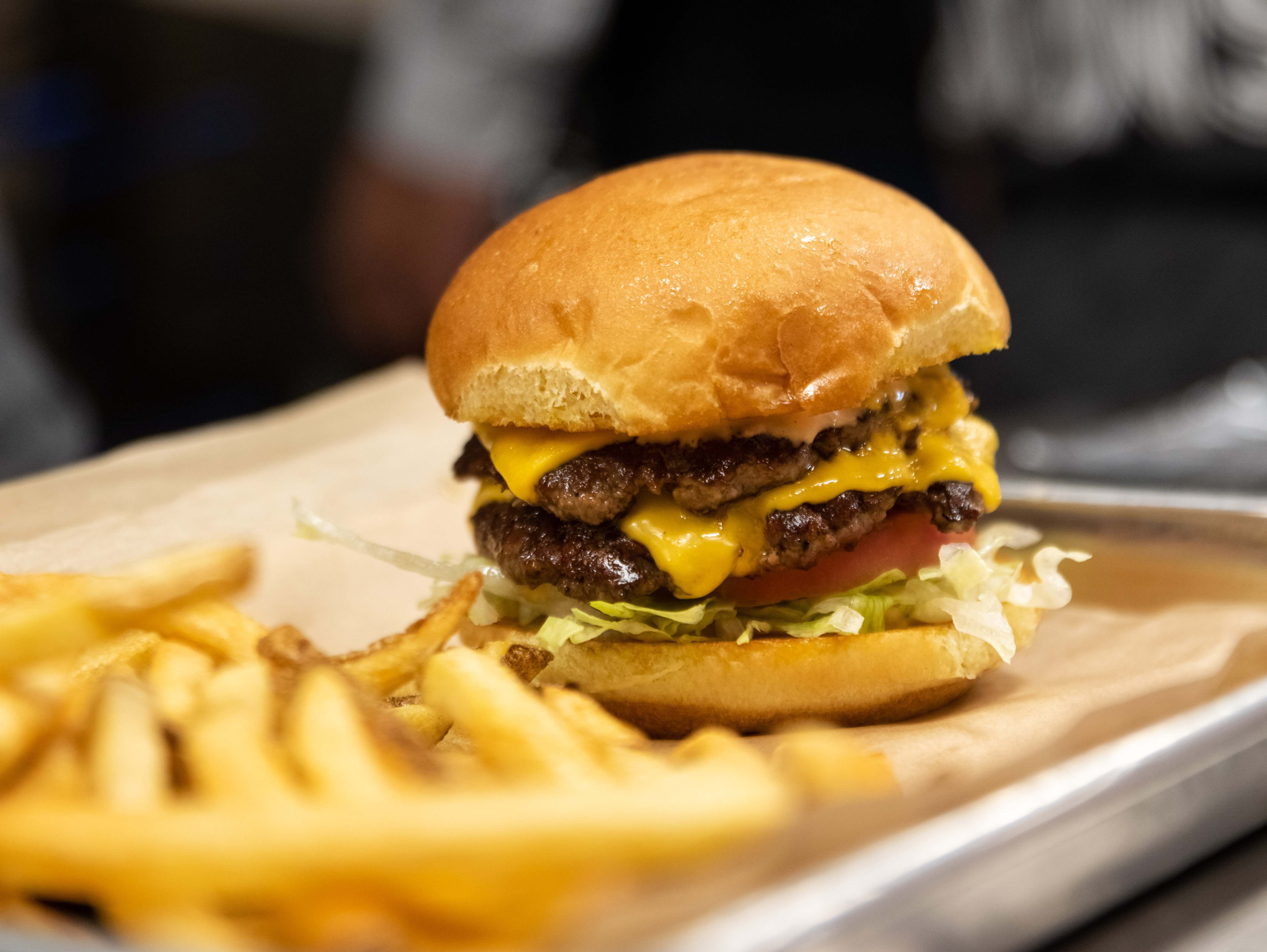 WHY FRANCHISE OWNERS LOVE MOOYAH:
Leadership Expertise: In addition to the 150 years of restaurant experience in our Executive team, both our Chairman of the Board and our President have been Franchise Owners in multiple brands, so they truly understand the benefit of strong relations and direct, ongoing support. Our leadership team is always just a phone call away.

Community involvement: Where other burger franchises just sort of exist within cities, MOOYAH makes it a point to become involved within the communities we serve. We have established ourselves as America's neighborhood hangout, and take pride in being part of school fundraisers, Little League post-game celebrations, community-building events and more in each one of our adopted hometowns.
Low Risk/High Reward: Average investment costs for other burger concepts can run as high as $3.5 million! We've spent the last decade perfecting our recipe for lowering this cost, without restricting our ability to create beautiful, high-quality restaurants bursting with fun and personality. Lower build-out costs=faster ROI.
Fun is Our Business: Our Franchise Owners believe that making seriously good food doesn't have to be such serious business. From the open, welcoming design of our new restaurants to the friendly Team Members who work at each of our locations, MOOYAH is committed to prioritizing FUN for our Franchise Owners, staff, and Guests.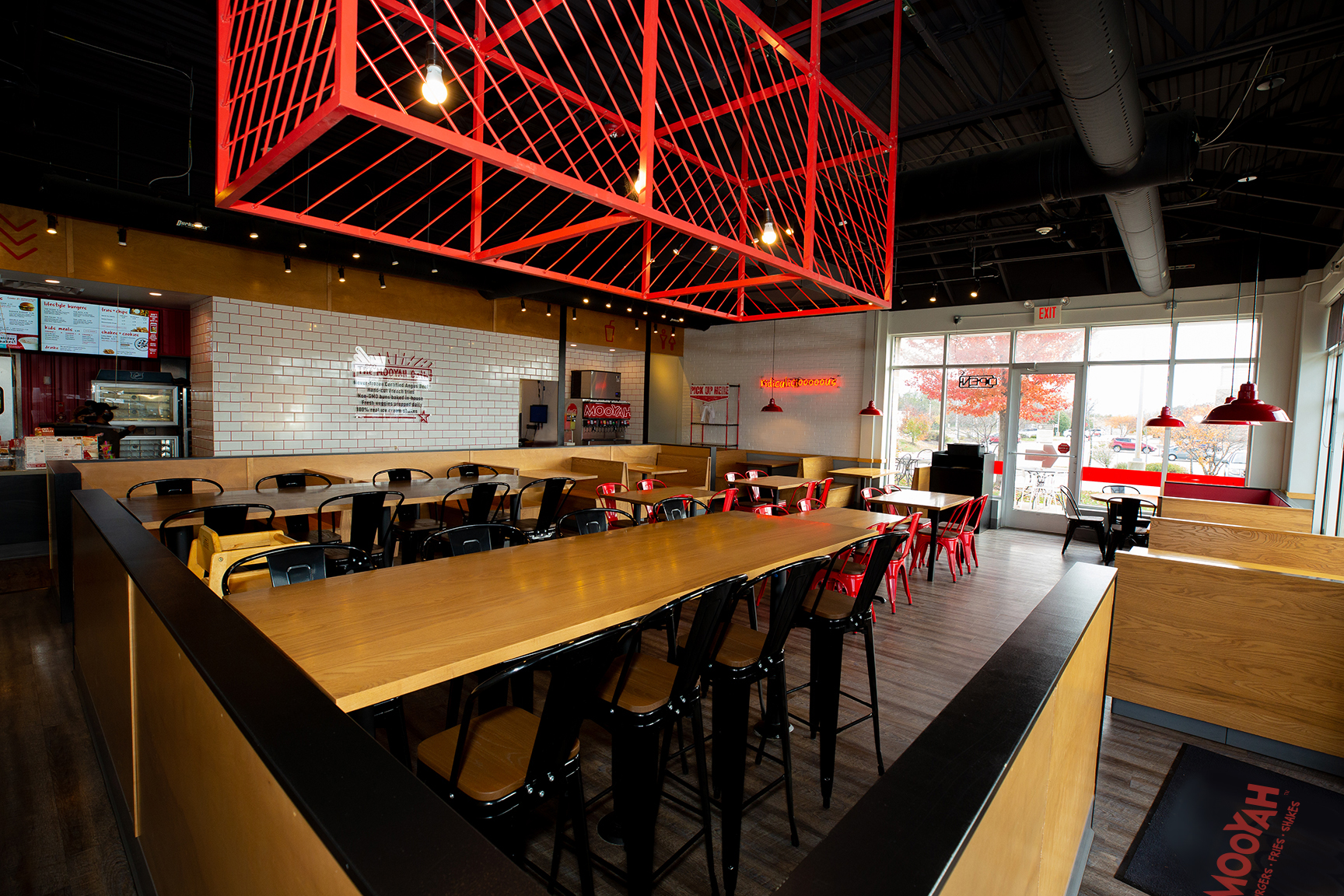 ARE YOU SOMEONE WHO:
Hospitality Gene: You get pleasure out of helping people, whether it's your Team Members, your Guests, or your wider community. You are people-oriented and want to provide a welcome environment for all.

Strong Business Acumen: You have a background in the corporate world or owning your own business which includes knowing how to manage a budget, maintain a P&L, and manage inventory and costs to maximize profitability.
Leadership Skills: You know how to motivate, engage, and manage a team. This often comes from prior business experience, military training or athletic/coaching backgrounds
Problem-Solver: You are nimble and you think quickly while on your feet and on the go. You find solutions to problems quickly and efficiently which ensures a highly satisfactory experience for everyone, no matter the size or scope of the problem.
Passionate & FUN: You're passionate about our products, our experience, your employees, your guests, and your community. You love burgers, fries, and shakes, everything the brand stands for, and most importantly, you want to have fun in everything you do!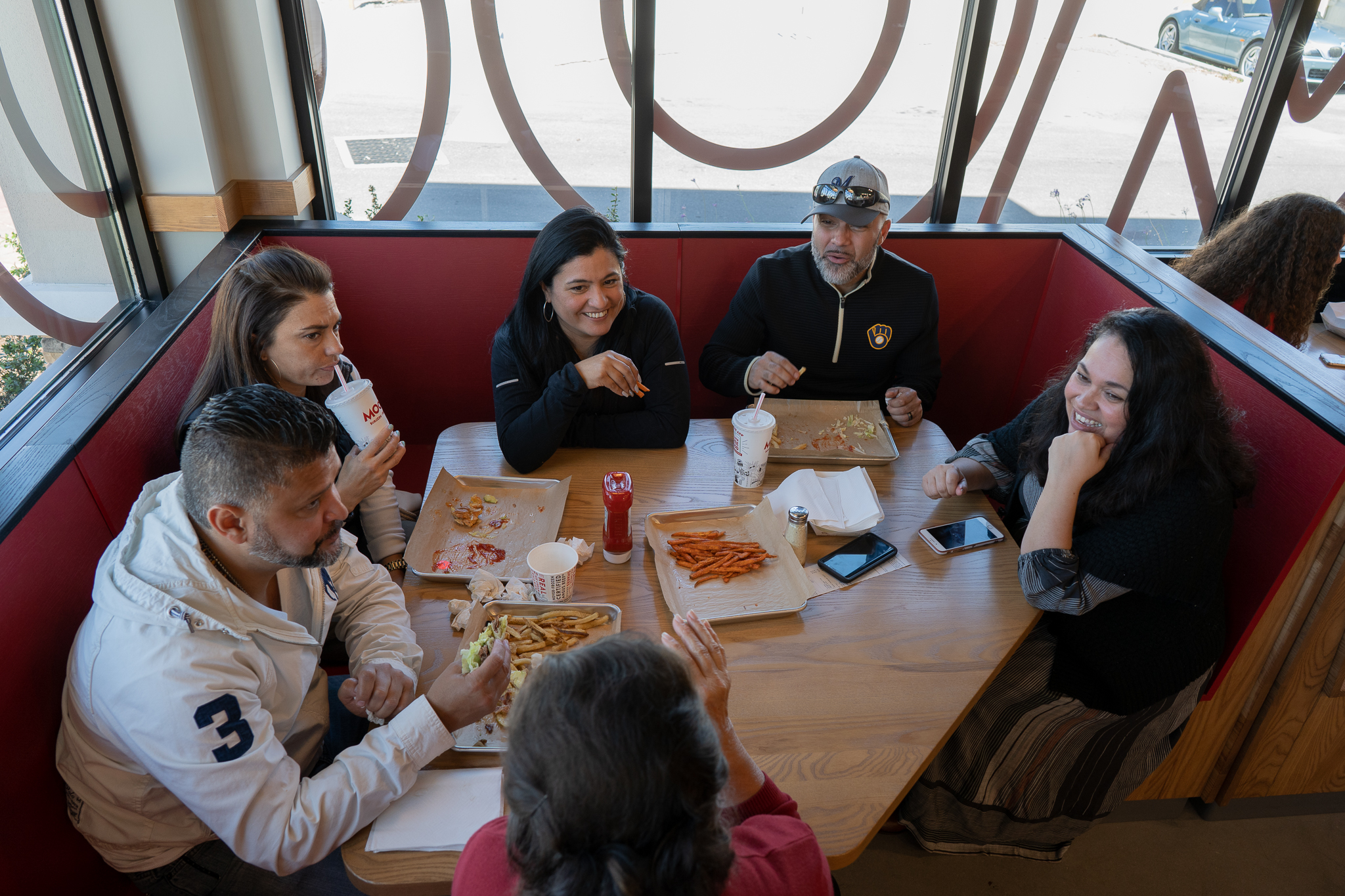 If so, request more information today!!

Is this your franchise?
Contact us to unlock your franchise's page to add content and get leads!