Mucho Burrito Fresh Mexican Grill
Franchise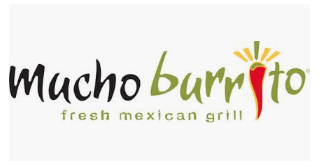 Mucho Burrito is an authentic, Mexican-Inspired fast-casual restaurant with 150 locations across Canada. Now, American entrepreneurs have the opportunity to be the first to market this fresh, dynamic concept in their communities.
| | |
| --- | --- |
| | $120,000 |
| Net worth required | $350,000 |
| Investment | $268,260 - $630,500 |
| | $30,000 |
| Units in operation | 126 |
| Founded | 2006 |
| Franchising Since | 2010 |
Own a Mucho Burrito Fresh Mexican Grill Franchise - Questions & Answers
What is it?
Fast-casual gourmet Mexican food restaurant
Emphasizes burritos and upscale decor
How does it make money?
In-store sales of fast casual Mexican-American menu items and drinks
Sales and service of catering and delivery packages
Who is it for?
Someone who seeks a fast-paced retail restaurant environment
People who can get excited by quality Mexican-American dishes
What would you do as a franchisee?
Open and oversee operation of a fast casual restaurant
Hire food service, bartending and management personnel as needed
Mucho Burrito
Fresh Mexican Grill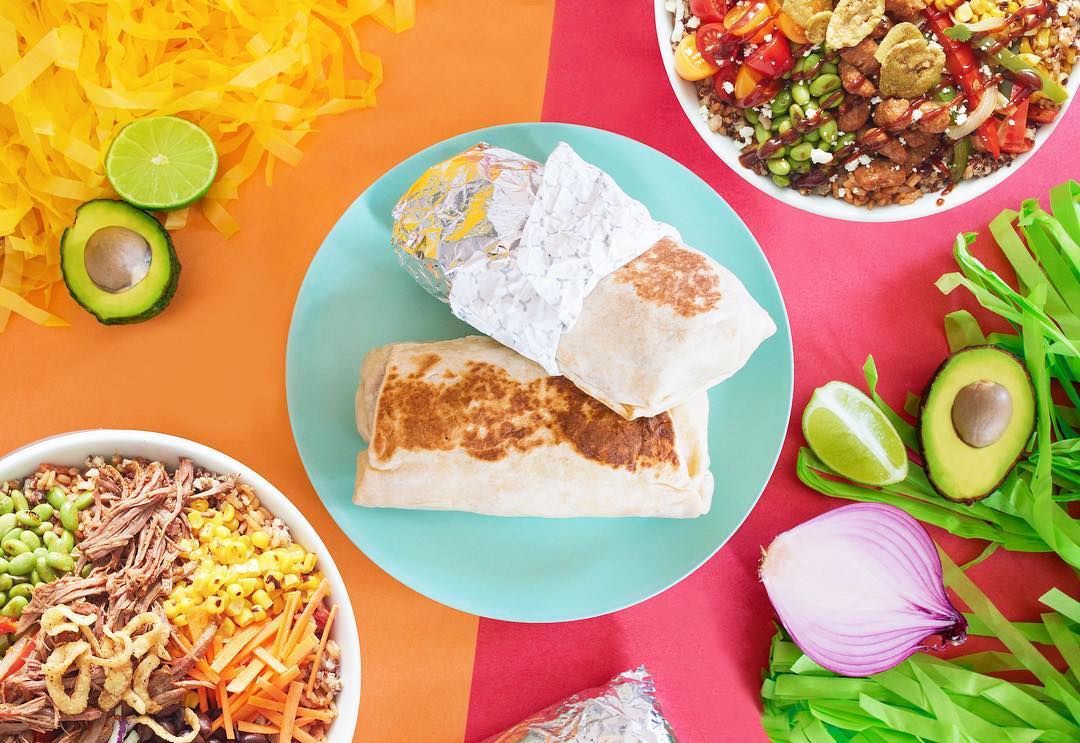 BRING A MUCHO BURRITO FRANCHISE TO YOUR COMMUNITY
Dynamic and growing Mexican-inspired brand is expanding from Canada into the United States
Can a burrito be gourmet cuisine? Can Mexican-Inspired be more than just burritos? Absolutely, and Mucho Burrito has been proving it since 2006 with a thriving franchise network of more than 150 locations all across Canada. Now American entrepreneurs have the opportunity to create buzz and be the first to market in their communities with Mucho Burrito's authentic, Mexican-inspired cuisine.
There's nothing like the Mucho Burrito franchise concept in the United States. Forward-thinking entrepreneurs already are recognizing the appeal this fresh, dynamic concept offers, so don't miss out on the chance to be in on the first wave of franchise locations.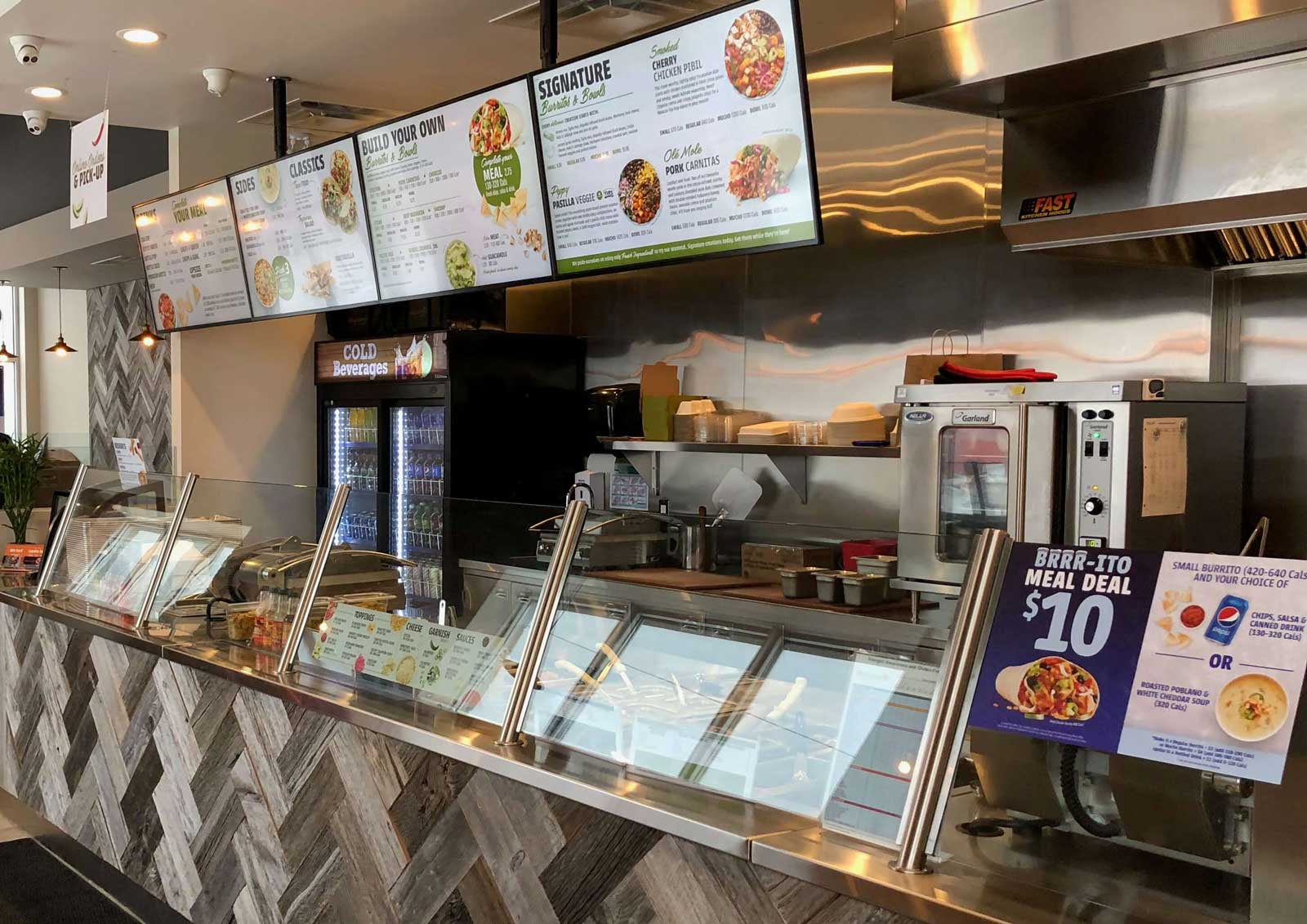 Why Choose Mucho Burrito?
The rising Mexican food franchise is a best bet investment.
Dynamic menu emphasizes fresh food -

What's the primary reason customers flock to Mucho Burrito? The freshest food. Today's consumers, particularly millennials, place a high premium on a dining experience that's fun and Instagrammable. They also want their meal prepared to order in front of them vs. served from an unseen kitchen or left to dry out under heat lamps or stew on steam tables.

Mexican food is hot — and we don't mean spicy - As a market sector, Mexican dining establishments represent 9% of all restaurants in the United States, according to CHD Expert. That domination isn't going away anytime soon. Statista says that more than 233 million Americans used Mexican ingredients or products as part of their diet in 2017, so the fan base is already there. All you have to do is capitalize on it.
A low-cost investment with unlimited profit potential - A Mucho Burrito franchise is a low-cost investment opportunity that offers high growth potential. Start-up costs range from $268,260 to $630,500, depending on the model you choose. We have been expanding in the Canadian and UK markets since 2006, thanks to a business model built for entrepreneurs who are passionate about bringing a reimagined, fun and flavorful Mexican food experience to their communities.
You will never be alone in your business - Every Mucho Burrito franchise owner receives comprehensive online, classroom and in-restaurant training before opening their stores. And Mucho Burrito University is just the beginning. From ongoing training to marketing and advertising support, an engaged and enthusiastic corporate team stands ready to help and lend support whenever and however it's needed.
Our menu has universal appeal - With plenty of proteins and substitutes, the Mucho Burrito menu is designed to offer something delicious to every diner, from hard-core meat lovers to strict vegetarians and vegans. New items are frequently added, and our Signature seasonal burritos and bowls are rotated with new offerings three times a year, so there's always something innovative and fresh to keep guests coming back.
All-day business, repeat business and multiple revenue streams - Days, nights and weekends are all busy times for a Mucho Burrito franchise, thanks to a menu that lets guests design a full meal or just grab a snack. Mucho Burrito franchise owners benefit from a loyalty club program, where members get customized promotional offers six to eight times a year. That means not only strong word of mouth with those customers and their social networks, but also a steady stream of regulars. Our franchisees also benefit from catering events of all sizes, which helps increase bottom-line sales.
Get in on the ground floor with the freshest Mexican food franchise - What could be better than getting in on the ground floor of an amazing deal? That's what's in store for Mucho Burrito franchise owners in the United States, where the brand will debut in 2019. Be the first to market with a unique, Mexican-inspired menu of fresh, flavorful food — the kind consumers are demanding.
See what Mucho Burrito Fresh Mexican Grill is saying
Is this your franchise?
Contact us to unlock your franchise's page to add content and get leads!