N-Hance Wood Refinishing is the world's largest Wood Refinishing Franchise, specializing in cabinets, wood floors and interior wood surfaces. Their industry leading products are eco friendly, their process does not require customers to leave their home, and using their Lightspeed UV Technology, projects are completed in 1-3 days vs. 7-10 days for competitors.
| | |
| --- | --- |
| | $50,000 |
| Investment | $52,369 - $168,747 |
| | $20,000 - $40,000 |
| Units in operation | 561 |
| Founded | 2001 |
| Franchising Since | 2006 |
Own a N-Hance Franchise - Questions & Answers
What is it?
N-Hance restores and refinishes wood and granite products like kitchen cabinets, hardwood floors, desks, countertops, and more
N-Hance uses industry leading eco friendly proprietary products and their process eliminates the mess associated with most remodels
Projects are completed in 1-3 days vs 7-10 days for competitors
FranchiseHelp 2019 Top Established Franchise award winner
How does it make money?
Customers pay for services such as cabinet renewals, color shifts and color changes, and more
N-Hance has a longstanding relationship with The Home Depot which provides many client referrals
Who is it for?
Those interested in the home improvement market
Someone who wishes to build a team and manage multiple crews
Experienced sales professionals preferred
What would you do as a franchisee?
Market and promote N-Hance services in the community
Travel to homes and businesses to conduct wood finishing services
Hire and train refinishing technicians as needed
Build and maintain strong relationship with Home Depot locations in the territory
What is N-Hance?
N-Hance Wood Refinishing is the #1 choice for refinishing cabinets, hardwood floors, furniture, and other wood surfaces. With an N-Hance franchise, you'll offer customers something no one else can: beautifully restored cabinets and floors at a fraction of the cost and without all of the hassles of traditional remodels.
In past four years N-Hance has seen amazing growth earning a spot on Entrepreneur Magazine's Fastest-Growing Franchises list. We currently have over 525 operating franchises. We're currently looking for great new franchisees to fill in some key markets. We are the only wood refinishing company with a relationship with The Home Depot, which means leads are generated in- store and sent directly to you. That being said, leads from the Home Depot don't mean that our franchises aren't involved in other marketing and investing strategies. Our franchisees are independent business owners and our national advertising fund has allowed us to be featured on HGTV, Martha Stewart Living Magazine, and TLC, among others.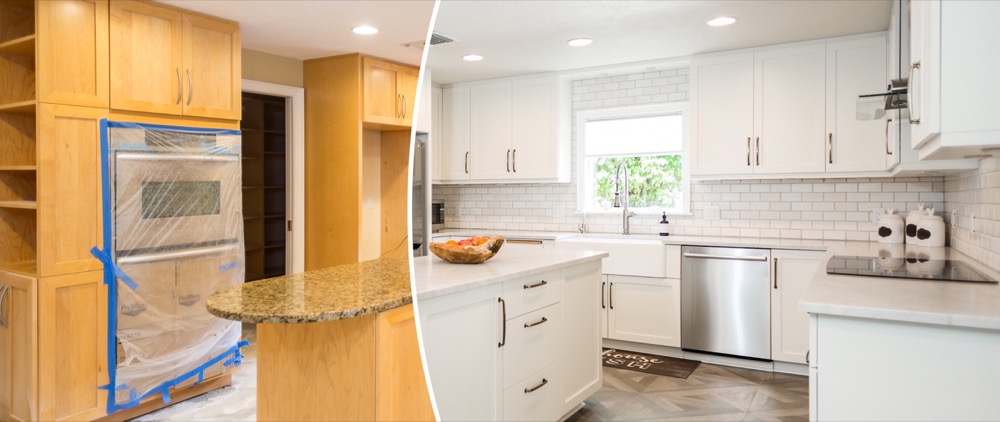 Services
With an average job size of over $3,500, our services are great for anyone on a budget, looking to spruce up their living space, welcoming a much-needed change, or anything in between. We offer a great service and opportunity for home owners to refinish the important wood furnishings they utilize everyday:
Floor Sanding and Refinishing

Hammered Floor Refinishing

Cabinet Refinishing

Cabinet Color Shift

Cabinet Color Change

Furniture Refinishing/Color Change

Commercial work

We offer more than just wood refinishing, we offer new life for customers wood surfaces and a renewed pride in their home. When it comes to N-Hance, customers can expect the service and quality they deserve.


Why N-Hance?
Top 25% of franchisees generate nearly $800,000 in revenue


Longstanding partnership with The Home Depot and ranked in the top 4% of their preferred vendors

Low initial startup: $50K-$100K

Low fixed franchise fee

Exclusive, protected territories
In-House Financing available

As an N-Hance business owner, you'll offer wood refinishing in half the time with unparalleled quality and greater convenience.
History
We know franchising. We started the world's largest carpet cleaning company over 30 years ago. In 2001, we recognized the huge market for refinishing wood floors and cabinets, so N-Hance was born. In 2006 we launched N-Hance on a national level. Since then, our growth has been phenomenal, and we expect to continue to grow and develop our methods.
Facilities
We are headquartered in Logan, Utah with satellite offices in Nashville, Tennessee. N-Hance has full-time chemists working in our laboratory to innovate and engineer our products and services. We manufacture all our own products.
Exclusive Franchise Territories
There Are Available Territories Near You!
We have territories available that are already generating business. We just need great franchise owners to step in. It's like opening a lemonade stand when thirsty kids are already lined up down the block.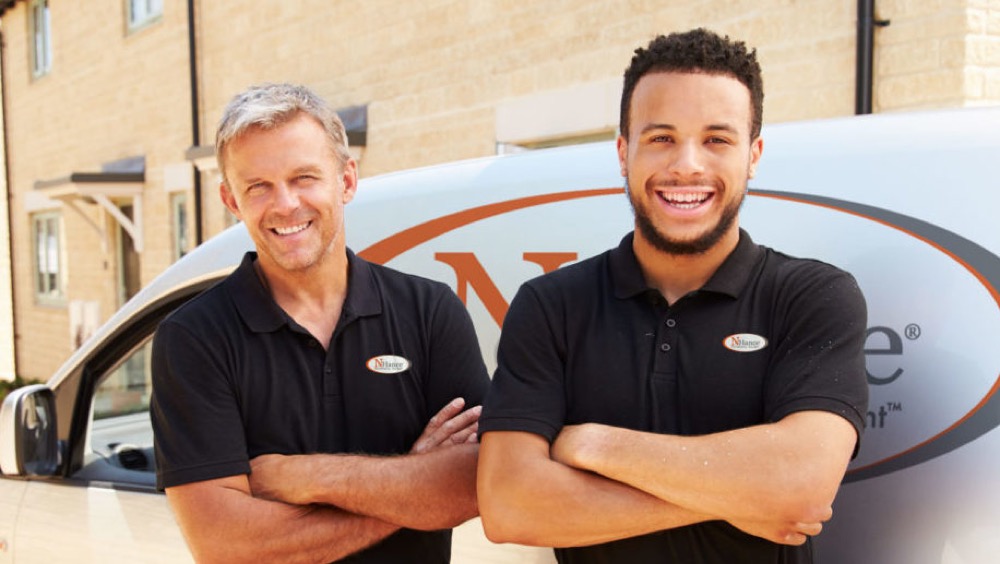 N-Hance experiences spike in kitchen renovations during pandemic
Spending more time in their homes now more than ever, homeowners are taking a closer look at their surroundings and deciding to make changes. According to a recent Bank of America study on changing consumer habits amid the pandemic, 70% of consumers surveyed noted plans to tackle home improvement projects.

N-Hance is seeing heightened demand for kitchen wood refinishing services, as some franchisees are seeing double digit increases in customer leads over last year at this time. Read more about how current franchisees are finding success.
Franchisee Testimonials
"Do it. It's a great product and a great system. Harris Research is a great company and very supportive. They help you with everything you need in getting started and opening your business quickly. We're really like one big family — everyone supports each other." — Jeff and Pam Overfield
"The No. 1 thing that I hear from customers is that they really love that they can have beautifully refinished surfaces and floors in one day. There's no cleanup after we're gone. There's no smell and no odors, and they can begin using their kitchen an hour after we've finished our work. They love it." — Mike Rozo
"What I like most about being a part of the N-Hance family is the support I get from HRI. If I have any issues, it's nice that I can turn around and get them resolved quickly. Do it. Just do it, because all I see is great things coming out of this company and the business. We are a very unique business. There's not a lot of competition out there, so I would recommend it highly." — Michael Depasquale