Nestle Toll House Cafe by Chip
Franchise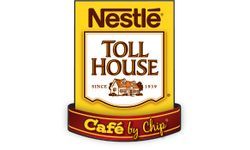 Nestle Toll House Cafe has aligned itself with the world's most powerful food name, Nestle, to become North America's Very Best Dessert Cafe. The concept was conceived in 2000 and capitalizes on the fact that consumers are willing to reward themselves with items they feel have a distinct quality and freshness and connect with the brand story because of the way it makes them feel. Nestle Toll House Cafe's franchise opportunities are about as sweet as they come. Nestle Toll House Cafe is the only major, nationwide dessert cafe that features top-quality branded cookies, baked goods, ice cream, smoothies and coffee under one roof. The Nestle products offer franchisees strong brand recognition, consumer awareness, and brand loyalty. Brand names found in the Nestle Toll House Cafe menu include Toll House, Nescafe, Nesquik, Butterfinger, Nestle Crunch, Edy's, and Dryer's Grand Ice cream. Franchise opportunities exist in a variety of formats — Kiosk, In-line and Street Cafes.
What industry are you interested in?
Take this short quiz and find the perfect franchise for you to start!
| | |
| --- | --- |
| | $100,000 |
| Net worth required | $300,000 |
| Investment | $157,300 - $425,000 |
| | $30,000 |
| Royalty | 6.0% |
| Units in operation | 163 |
| Franchising Since | 2000 |
Own The Very Best
Crest Foods, Inc., franchisor of Nestle® Toll House® Café by Chip®, is a Dallas-area based organization supporting over 160 independently owned and operated retail and mall based outlets in the U.S., Puerto Rico, Canada and the Middle East. Franchising since 2000, Crest Foods is building a culture of fun around a "Billion Dollar" brand name, serving over 45 varieties of cookies and brownies, premium ice cream products from Nestle's Edy's® and Dryers® brands, hand-made crapes, savory flatbreads, paninis and wraps, all packaged in an environment like no other.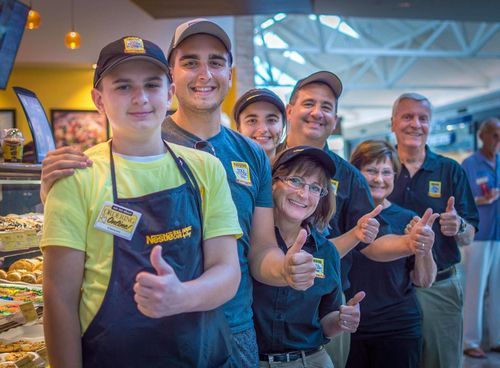 Our Industry
While the baked goods segment is somewhat fragmented, Nestle Toll House cookies are known around the world as is our coffee program, Nescafe Baked goods and like treats are always something consumers enjoy and are looking for. As an impulse buy or destination purchase, Nestle Toll House is a great consumer choice.
Our Opportunity
Crest Foods, Inc. is actively seeking financially qualified ($300,000 Net Worth) brand ambassadors to proudly represent the Nestle® Toll House® Café by Chip® brand while pursuing the American Dream of business ownership. We offer single unit development opportunities for mall kiosks, in-line mall space and retail storefront cafes with discounts on multi-unit purchases. Total Investment, depending on the store type, ranges from $150,300 to $526,300. Interest in our brand is at an all-time high and premium mall locations are limited. Inquire now to learn more about opportunities in your area.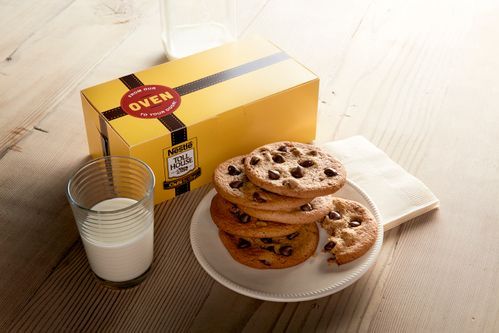 Our Benefits
World renowned brand name and product line

Assistance in identifying and securing only the best locations

Project manager for construction and site development

Comprehensive classroom and in-store training

Support from our committed team of expert operators

Marketing at all levels including loyalty programs and social media

Use of proprietary Nestle® recipes

If you can see yourself proudly representing a proven brand in a proven system, we want to hear from you. To become a candidate with Nestle® Toll House® Café by Chip® simply fill out and submit your contact information and we'll pick up the conversation from there.
Together we can achieve great things!
See what Nestle Toll House Cafe by Chip is saying
Is this your franchise?
Contact us to unlock your franchise's page to add content and get leads!