NutriMost Wellness & Weight Loss
Franchise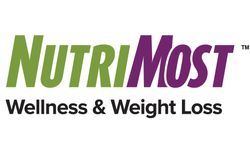 NutriMost is an innovative weight loss and wellness company providing custom programs to help clients lose weight. Individualized programs are paired with proprietary supplements for each client. NutriMost franchisees get unlimited access to support and resources in addition to the ideal marketing channel: satisfied clients.
What industry are you interested in?
Take this short quiz and find the perfect franchise for you to start!
| | |
| --- | --- |
| | $100,001 |
| Investment | $100,001 - $200,000 |
| | $39,997 |
| Franchising Since | 2016 |
About Us

NutriMost is an innovative wellness and weight loss company that utilizes proprietary technology, NutriMost Intelligence, to construct programs that help people live healthier lives.
NutriMost offers the NutriMost Weight Loss Program, the NutriMost Forever Program, all-natural supplements, bath, body, and personal care products. NutriMost Programs are entirely customized for each individual and focus on education, personalized food and supplement plans, and client support.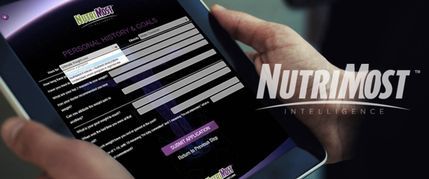 The NutriMost Weight Loss Program is entirely personalized and customized. Using NutriMost Intelligence, we analyze your health history, wellness objectives, and specific vitamin and mineral deficiencies to generate a Weight Loss Program uniquely designed for each individual. Our wellness program, the NutriMost Forever Program, teaches you how to live a healthy lifestyle through nutrition, supplementation, activity level, and life choices.
Both programs are entirely customized for each individual's unique requirements and focus on education, personalized food lists, and personalized supplement plans, along with exceptional client support. We offer professional guidance as well as high-quality, professional-grade nutritional products.
The Wellness, Weight Loss, Nutrition and Healthy Eating Market is a $27 Billion Industry!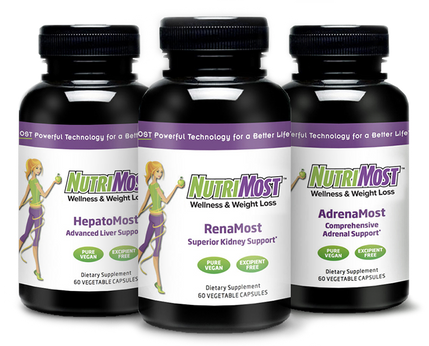 Obesity affects more than 72 million adults in the United States. Since 1980, the percentage of obesity continues to skyrocket at an alarming rate. In 1980, the obesity rate was less than 14%. Today, that number has risen to over 30% with a few states exhibiting obesity rates over 40%. Although obesity is a result of genetic and behavioral factors, there are other influences to consider. Exposure to air pollution and everyday household items (certain foods, cleaners, beauty products, garden supplies, and plastics) contain elements that cause imbalances in the body's hormone system, contributing to obesity. NutriMost considers every factor that contributes to weight gain, including metabolism, appetite, microbes, detoxification, body chemistry, and hormonal regulation.
Raising health awareness is more important than ever and continues to translate into substantial sales gains. In 2016, analysts reported that the global wellness economy reached $3.7 trillion and growth is expected to accelerate by 17% in the next five years. Beyond the changes in eating, other factors are playing a role. Technology is newly influential, and one-on-one coaching; consumers are taking a more "holistic" approach by eating healthier, as well as pursuing wellness and fitness goals. 77% of Americans are actively trying to eat healthier, according to a poll conducted for Fortune by SurveyMonkey. Both NutriMost Programs focus on educating the client to ensure continued success. NutriMost supports healthy, natural food choices verses the powerful chemicals found in highly-processed, manufactured, and refined foods.
Passionate Clients
NutriMost helps transform lives. This is one of the many wonderful aspects about being a NutriMost Wellness and Weight Loss franchise. Our clients are extremely passionate about NutriMost; they are literally walking, talking billboards. Clients are passionate about NutriMost because it impacts their lives on a very personal level. Because of the results of our programs, we have something that every brand wants—a community of die-hard followers that promote the brand. This is due to such a strong emotional connection associated with our clients' success, their happiness, and pride in their achievements. They call themselves the "NutriMosters" and social media has propelled this movement in a big way.
Our business concept is also very unique. For every product offering and communication is parlayed into developing and establishing a long-term business relationship with each and every client. The growth and dynamics of a NutriMost Wellness & Weight Loss franchise is so uniquely different and fun. It is extremely satisfying as you watch your clients' transformations.
NutriMost Franchisee Support
When you become part of the NutriMost Franchisee, you will have unlimited support and access to NutriMost resources. NutriMost's corporate team is dedicated to providing franchisees with exemplary franchise support.
Recent Infrastructure Development:
Expanding our portfolio of proprietary products & supplements that are unmatched in their potency, effectiveness and quality with many more in production. These products are only available from NutriMost franchisees.

Franchise Support

Franchise Operations

Legal Department

Technologies and Website

Health and Wellness Education

Marketing and Communications, Packaging, Promotion, Branding

Business Development and Education

Quadrupling the size of the NutriMost Warehouse

The result is an extraordinary opportunity to be a part of one of the largest and fastest growing franchises within the wellness & weight loss space!
Testimonials
"This program completely changed how I eat. I feel great, look great! It's fun to be back in a size 8 and clothes shopping is now fun instead of a dreadful experience. It was the best decision I have made for my health and love how I look."
-Callie
"I feel amazing and I am enjoying life. I actually do stuff now.
I will forever be grateful for NutriMost and Dr. West and his team. They were the biggest cheerleaders when I had a down day or when I wasn't seeing the loss. They were always so responsive and so kind even when I was down on myself.
My only regret is that I didn't find NutriMost sooner. This program not only helped me lose weight but it helped me find myself. I have learned what it is to eat healthy and why I need that.
It helped me to gain self-confidence and to love myself no matter the weight. In order to look healthy you also have to feel healthy."
-Beth
"Since completing the program, I lost 88 lbs.
The way I look at food, and what I am putting into my body has completely changed (for the better!). I now eat to live, not live to eat. I no longer crave sweets or junk food. I kicked my diet soda habit. I crave things like almonds and salmon or salad. I'm always checking ingredients and buy organic as much as I can.
My because? My because is my three-year-old son. I didn't want him growing up with the fat dad. The dad that couldn't play sports with him. The dad that was too tired to play with him. I now have almost as much energy as he does.
I really can't say enough good things about the program. Who knows where I would be today without it. My whole outlook on life has changed."
-Ian
Is this your franchise?
Contact us to unlock your franchise's page to add content and get leads!