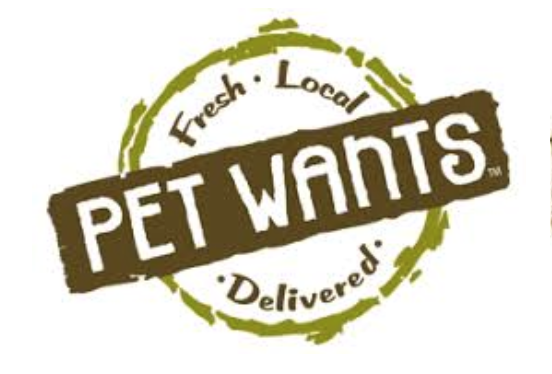 Pet Wants is riding the huge wave of pet parents spending lavishly on their four-legged family members and wanting only the freshest and best nutrition for them. You just need a passion for pets, the drive for success and the ability to follow our proven operating and marketing systems.
| | |
| --- | --- |
| | $50,001 |
| Net worth required | $100,000 |
| Investment | $56,830 - $191,000 |
| | $38,500 - $48,500 |
| Units in operation | 100 |
Own a Pet Wants Franchise - Questions & Answers
What is it?
Produces and provides healthy, fresh food for pets
Features free delivery to pet owners for utmost convenience
How does it make money?
Primarily sales of cat and dog food
Sales of other products including treats, salves, toys and more
Optimal opportunities for regular customers
Who is it for?
Pet lovers
Believers in the benefits of nutritional, fresh food for animals
Someone who enjoys driving and spending time on the road
What would you do as a franchisee?
Delivering nutritional pet food right to owners' homes
Option to also run a retail pet food store
Promote and advertise the Pet Wants brand to grow customer base
The Pet Wants Franchise Opportunity
Tap into the huge demand for fresh, custom-made pet food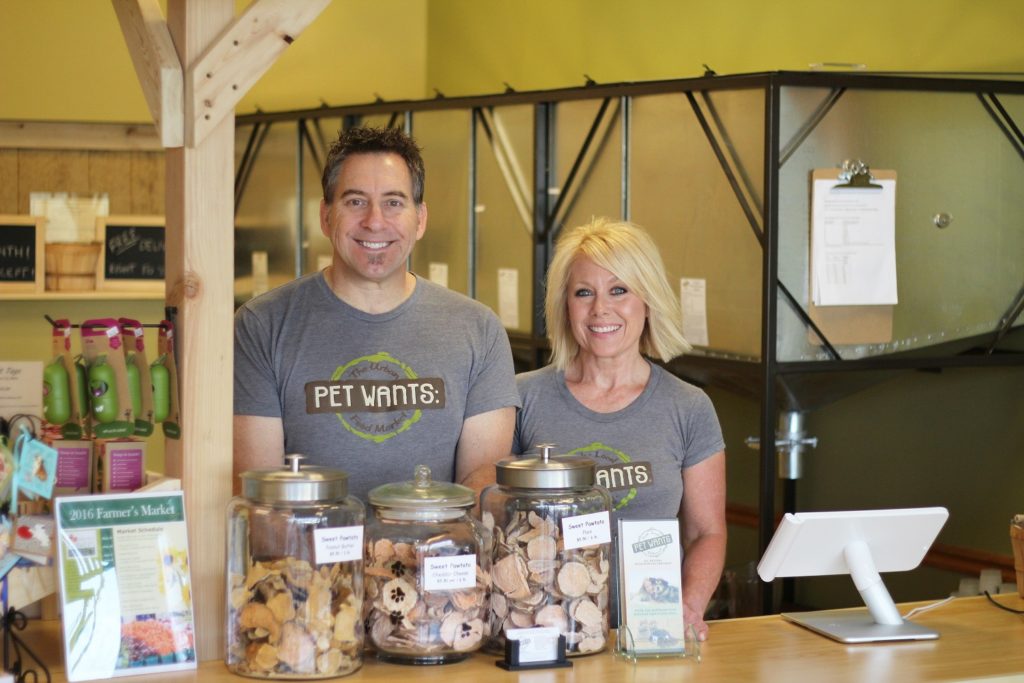 Pet Wants is riding a huge wave of pet owners spending lavishly on their beloved pets. In fact, in the $74 billion pet products industry, Americans spend over $22 billion a year on pet food and treats alone. Meanwhile, pet lovers nationwide are beginning to hold pet food to the same standards as food they put on their own tables, and they are looking for fresh, highly nutritious foods.
Spending on premium and artisanal pet foods is skyrocketing, and Pet Wants pet food franchise is uniquely positioned to take advantage of this trend, which last year accounted for more than $8 billion in pet food sales. That's more than a third of the entire pet food market in the U.S.
Our founder Michele Hobbs started Pet Wants out of love and frustration. One of her beloved dogs suffered from painful skin allergies and, no matter what food they tried, her pet continued to suffer. Michele realized very quickly that national dog food brands were not fresh, they weren't all-natural, they lacked complete nutrition and, most importantly, they were filled with dozens of non-nutritious ingredients and animal byproducts.
Michele decided to change that. She found a manufacturer and worked with them to formulate a custom pet food in small batches to be made fresh every month. Her animals loved the food — and so did the pets of all of her friends. Almost overnight, Pet Wants was born.
Now Pet Wants pet food franchise is one of the fastest-growing pet food franchises in America, with 70 locations in 26 states — proving just how powerful the demand is for pet food made with fresh, natural ingredients enhanced with vitamins and minerals . We offer two attractive franchise models — a mobile, event-based franchise that focuses on acquiring subscription delivery customers, and a retail pet store model that sells Pet Wants food, custom treats and high-end pet accessories.
"Pet Wants is the kind of franchise opportunity that comes once or twice in a career," says Rick Billups, President of Pet Wants. "We're a new franchise brand that is experiencing explosive growth in a huge market that's tapping into some key trends. Our delivery program brings Pet Wants food to the customer's door, something new in most markets. It's a great time to join Pet Wants."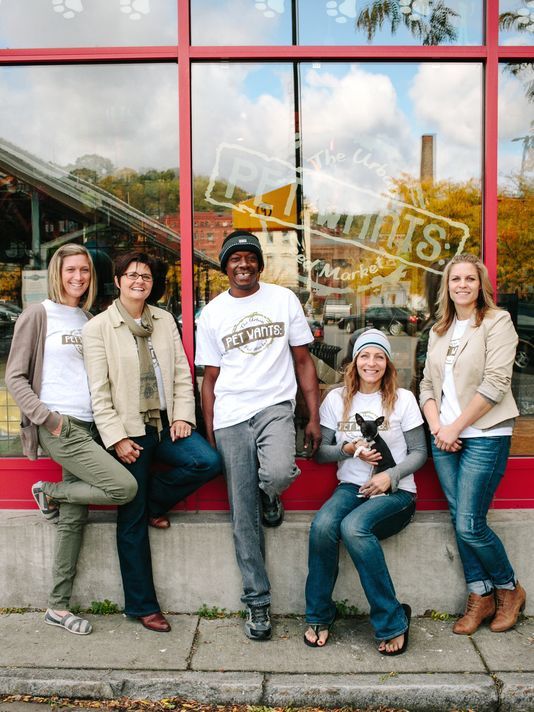 What does it cost to open a Pet Wants franchise?
The total investment estimate to begin oprations on a new Pet Wants franchise ranges from $56,830 to $191,000.
• Total Investment: $56,830 to $191,000
• Franchise Fee: $38,500 to $48,500
• Minimum Liquid Capital: $50,000
• Net Worth Needed: $250,000
• Financing Assistance: Outside financing available
• Business Type: Franchise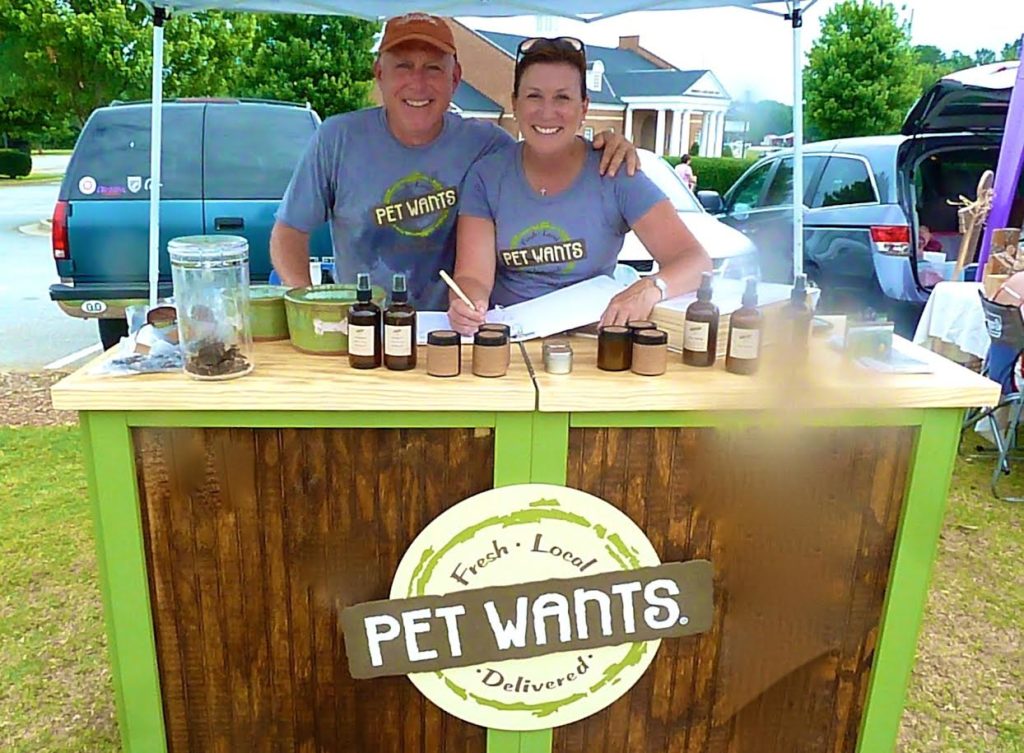 Two Pet Wants Franchise Models Fit Any Community
Pet Wants franchise owners choose from two easy-to-operate franchise models.
Mobile Delivery
Our Pet Wants Mobile franchise is a great entry point for individuals who aren't ready for a brick-and-mortar store but want to own their own business.
Retail & Delivery
A Pet Wants Retail franchise is an affordable alternative to the big-box pet store franchise for individuals looking to establish a community hub for pet lovers without spending a fortune.
FRANCHISEE TESTIMONIALS
"It comes down to how much people want to take care of their pets, and most people would do anything to make sure their pets are getting the food that will give them long, healthy lives. Many people treat their pets as members of their family, and Pet Wants is an affordable investment to make to protect the animals we love. This is why our business has become so beloved in our community, and why we will continue to grow."
-Caonex Abreu, Pet Wants of Miami
"I love dogs and cats myself, and I thought, obviously, you want to enjoy what you do and believe in what you do. The more I researched Pet Wants, the more I decided it was something I should consider. It turns out this was a great fit, as I get to serve the pet lovers in my community the highest quality pet food directly to their doors. Pet Wants becomes the services my community relies on to take care of their pets. It's a win-win."
-Tim Chapman, Pet Wants of Minneapolis
"With our dog, Goliath, we had troubles getting his stomach under control. We were looking for a food for our dog with high standards and good nutrition. After we found Pet Wants, we filled out a franchise application and ordered ordered food for delivery to house at the same time. Within a week, we realized that Goliath's stomach was doing a lot better on that food. That intrigued us more to pursue it as a business."
-Chuck Ryan, Pet Wants of Chicago
Is this your franchise?
Contact us to unlock your franchise's page to add content and get leads!