Physicians WEIGHT LOSS Centers
Franchise

Physicians WEIGHT LOSS Centers is a unique weight-loss program where clients receive a pre-and post-program physical by our centers' physicians in addition to being monitored by nurses and counselors on staff. This ensures pounds are shed in a healthy, sustainable way. As a Physicians WEIGHT LOSS owner, you'll help clients lose excess weight and gain confidence.
| | |
| --- | --- |
| | $150,000 |
| Net worth required | $100,000 |
| Investment | $104,000 - $183,000 |
| | $26,000 |
| Royalty | 5.5% |
| Units in operation | 90 |
| Founded | 1979 |
| Franchising Since | 1980 |
Own a Physicians WEIGHT LOSS Centers Franchise - Questions & Answers
What is it?
Physician-supervised, dietician-designed weight-loss programming franchise
Offers a wide selection of customized online or in-center programs
All weight-loss programs a tailored to individuals' lifestyles to assure success
How does it make money?
Clients pay directly for access to and participation in tailored weight-loss programs
Sales of weight-loss and nutrition-related products such as dietary supplements and snacks
Who is it for?
Outgoing, upbeat individuals who enjoy engaging with clients and prospects
Someone who enjoys providing a positive solution for people live healthier lives
Compassionate people who demonstrate empathy and understanding
What would you do as a franchisee?
Open and operate a weight-loss center, working with clients in person and online
Hire consulting physicians, dieticians and certified weight-loss experts
Cultivate and work with clients to determine best weight-loss programs for long-term health
Physicians WEIGHT LOSS Centers

The Opportunity to Gain While Others Lose
Our franchisees are able to gain in personal satisfaction and financial stability, while our clients lose pounds and any negative feelings they may have about themselves. That's something everyone can be happy about.
A Healthier and Happier Weight Loss Franchise
Many people wonder if what they do for a living makes a difference. They search for the meaning and purpose behind their daily efforts. They yearn for a sense of fulfillment and belonging.
As a Physicians WEIGHT LOSS Centers® franchisee, you won't ever have to question the importance of the job you're doing. The ability to provide individuals with the guidance and encouragement they need to reach their personal goals is a feeling you have to experience for yourself. There is so much to gain from helping people lose weight.
Support Plays a Major Role
In the same way we are dedicated to seeing our clients reach their personal goals, we are committed to helping our franchisees succeed. At Physicians WEIGHT LOSS Centers, we believe in the power of a support system. By joining our team, we can assure you'll gain access to reliable professionals who can answer your questions on a regular basis, alleviating unnecessary stress and anxiety.
We want you to feel comfortable and confident, which is why we'll teach you everything you need to know about our operating system and our strategy for getting positive results. The reality is you don't have to be a physician or health care expert to excel as a Physicians WEIGHT LOSS Centers franchisee.
The Need to Lose Pounds is on the Rise
Supply and demand is key if you're looking for a franchise opportunity with consistent growth potential. As the number of Americans who are obese or overweight continues to increase, so does the need for Physicians WEIGHT LOSS Centers. We offer a reliable solution to the problem. Unlike other franchises, our business is nearly recession-proof.
No matter what the state of the economy, there will always be individuals who could benefit from shedding some pounds. We aren't happy about the fact that people continue to be overweight, but we're glad to have the opportunity to help them with our:
Proven weight loss programs

Proprietary diet products

LipoGenics® body contouring system

"Please Consult Your Physician"
That's what most diet product labels and diet professionals advise people to do before starting a weight loss program. Clients at Physicians WEIGHT LOSS Centers will receive a pre- and post-program physical by our centers' physicians, in addition to being monitored by the nurses and counselors on staff. This helps ensure pounds are shed in a healthy way, provides clients with assurance of our capabilities and maintains our credibility. When combined with our proprietary diet products and individualized approach, we are able to help people develop healthy habits for life.
One Weight Loss Franchise, Multiple Income Streams
Program Sales

Product Sales

LipoGenics® Laser Body Contouring System


Online Sales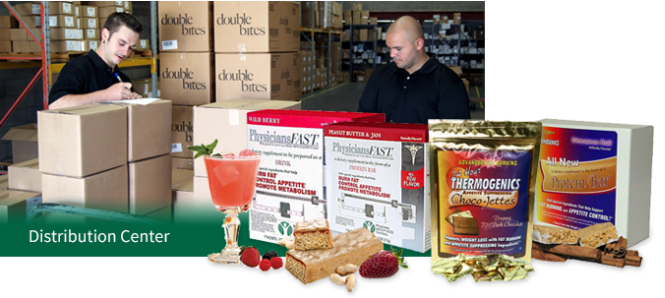 Our Ideal Franchisee
Sales-Ability for Client Acquisition - They are outgoing and know how to engage with potential clients. It's about listening to people, earning their trust, and giving them the confidence they need to start our programs.
Service Background - It's not a requirement, but those who have experience working in a people-centric role tend to excel. It's not about the client being right; it's about doing what's right for the client.
Work Ethic - They understand the time and commitment that comes with being a franchisee – and the fact that it's worth it. They recognize the importance of the job they're doing.
Empathy - Many of our franchisees have lost weight through our programs and know firsthand what our clients are going through. For those who haven't struggled with weight, it's important to have compassion and understanding for the feelings and emotions each client is experiencing.
Making Connections - They have an ability to foster relationships, taking on the role of friend and confidante for their clients. They also serve as role model and set the standards for their employees.
Entrepreneurial Spirit - They have passion balanced by the discipline to follow our proven operational system. Having a business-savvy intuition for hiring the right people never hurts either.
Is this your franchise?
Contact us to unlock your franchise's page to add content and get leads!