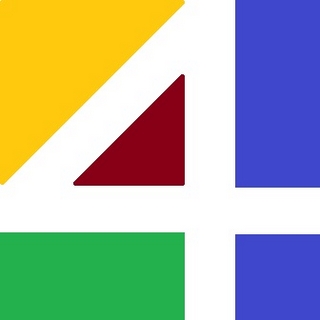 Designed with the entire family in mind, Rainbow Academy Early Learning Centers focuses on fulfilling the needs of working parents while providing quality education and care to their children. Franchise opportunities available. Our mission is o create genuine, caring relationships with every family member, ensuring the educational success and well-being of each child.
About Us
Leading Innovation in the Child Care Industry. A Proven System, Committed to Excellence.The stresses on families have never been greater. Parents who have previously stayed at home have found it necessary to return to the workplace and many are putting in longer hours. Others have been forced to relocate to find work, or increase their commuting time.
This growing trend was only one of the reasons that Entrepreneur Magazine ranked childcare in the "Top Ten Industries to Watch" for both 2011 and 2012! The demand for child care has never been greater as dual-income families are becoming the norm. Don't miss the opportunity to become part of this growing industry.
Rainbow Academy has met the demand by filling a unique gap in the market, focusing on providing a quality education and care for children while also meeting the needs of their working parents. As a franchisee, ourCircle of Carerepresents a strong foundation for high center occupancy and staff retention while helping you to achieve exceptional financial performance.
After 15 successful years in child care, Rainbow Academy has completed their first year of franchising with twelve franchises opened with six more franchises planned for early 2012. We are currently expanding throughout New Jersey, New York, Pennsylvania and Connecticut and we are currently in the process of registering Virginia and Maryland. You do not need to have a background in education, we actually prefer franchises to possess strong business management experience and hire a Director to handle the educational aspects of the center.
Why Choose Rainbow Academy?
THE RIGHT PLACE.
15 years of success in childcare
Territories in NY, NJ, PA and CT available
Recession-resistant business
Industry expected to grow 9.2% annually
High quality of life – nights and weekends off
A NEED not a WANT service
A business that MATTERS
Recurring revenue
Strong earnings potential
Impressive earnings claim
Ideal Candidate
High integrity
Strong business management acumen
A passion for the care and education of children
4 year college degree (Education or Business preferred)
Ability to deliver superior customer service
Demonstrated ability to manage/supervise employees
Strong communication and interpersonal skills
Love interacting with children and parents
Committed and passionate about educating young children
Positive Attitude for Success
Commitment to following our Proven System
Training and Support
Beyond industry standards, you will receive over 94 hours of hands-on and on- site training during the construction process through your opening date. Whether you have a classical training in education or business– or both – our training will ensure that you fully understand our culture, business systems and educational programs.
Before your center opens, you will participate in comprehensive training held in a classroom environment as well as hands-on training in one of our existing center location.
After your center opens, you will be assigned a Business Coach to mentor you on an ongoing basis in operations, marketing and education. Whether you need tips on managing your payroll or guidance on licensing, they will be your personal point person assigned to ensure that you will never feel alone.
Join the Rainbow AcademyCircle of Careand receive unsurpassed commitment and dedication to your success!
Is this your franchise?
Contact us to unlock your franchise's page to add content and get leads!