ShelfGenie is a customized Glide-Out shelving and organization solution franchise that has remodeled millions of cabinets in kitchens, pantries, bathrooms and garages since it began transforming spaces in 2007.
| | |
| --- | --- |
| | $75,000 |
| Net worth required | $150,000 |
| Investment | $70,100 - $131,250 |
| | $45,000 |
| Units in operation | 160 |
What is it?
Offers custom-made shelving and drawer designs for homes
Provides designs for kitchen, bath, pantry and other areas
Features designs specifically for customers' home situations and needs
How does it make money?
Sales of custom-made shelving
Installation and service of in-home shelving
Who is it for?
Organized people who enjoy helping customers get organized
Creative franchisees with a design for detail and aesthetic
Someone who works well with homemakers in creating attractive, functional spaces
What would you do as a franchisee?
Travel to customers' homes and work closely with them in ascertaining their shelving needs
Design and create shelving specific to customers' needs and preferences
Install and/or hire subcontractors for installation of shelving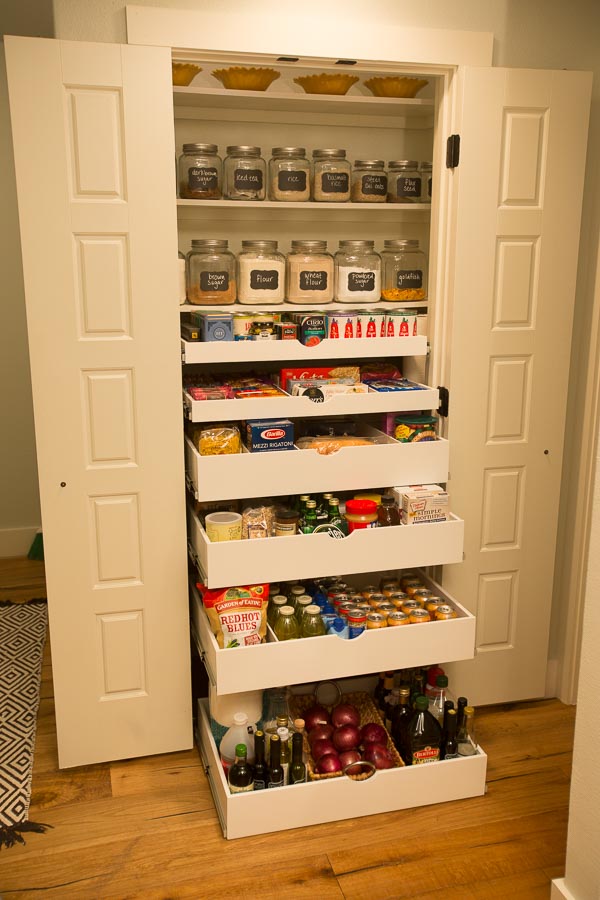 History, Mission & Vision
ShelfGenie is a top-rated franchise opportunity that has been providing customized cabinet solutions to homeowners since 2007. INC magazine recently listed ShelfGenie as one of America's fastest growing companies and Entrepreneur ranked us as one of the top 250 franchise systems in 2015.
Being that our innovative shelving solutions are designed for cabinets, pantries, kitchens, bathrooms and garages, it is only fitting that our Glide- Out shelves were first built humbly in a corner of a garage by founder Andrew Kerwin of Richmond, Virginia.
Utilizing his parents' garage as a workshop, Andrew started Shelf Conversions in 2000 with $1,500 in supplies. He placed an ad in his local newspaper and that was enough to spark people's interest and demand for his product. He got orders immediately and his business soon took over the entire garage and several rooms of his parent's home. After being purchased by current ShelfGenie CEO Allan Young, a former small business consultant and U.S. military veteran, the small company eventually grew into ShelfGenie, one of the fastest growing franchise systems in America.
ShelfGenie has more than 160 territories in 29 states, the District of Columbia and Canada. The nation's only franchised provider of custom-built shelving solutions that glide in and out has announced plans to expand into 60 new territories across the nation in the coming years.
The Opportunity & Industry
As part of the $235 billion home remodeling industry, our high-quality American custom-made shelves appeal to both the young and old wanting to make their living areas more functional and easier to use. Our biggest market is baby-boomers, seniors and those who are disabled, as they continue to look for ways to upgrade their homes to live in them longer, utilize them more effectively and make them more comfortable. ShelfGenie customers love our high quality shelves - we have one of the highest Net Promoter Scores of any business.
"Now is a great time to invest," says ShelfGenie Chief Executive Officer Allan Young. "What franchisees get now is eight years of a company we have built. We are able to get franchisees off to a faster start than we were three to five years ago. We have shortened the learning curve for helping an owner to build their team and the market for our customized shelving solutions couldn't be better."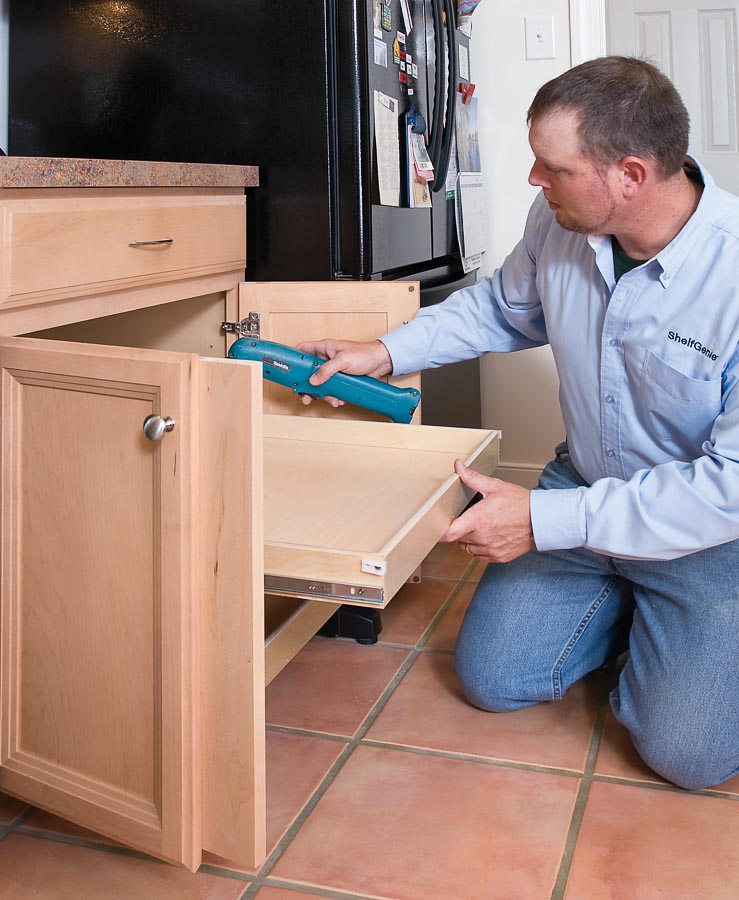 The ShelfGenie Difference
ShelfGenie had a whopping 24 percent growth in retail sales in 2014 and was named as a one of America's fastest growing companies by Inc. magazine. ShelfGenie added nine new franchise owners and expanded into 21 new territories across North America in 2014. The shelving franchise made Entrepreneur magazine's Top 500 Franchise list for the fifth year in 2015. We were named #220 on this year's 2015 list.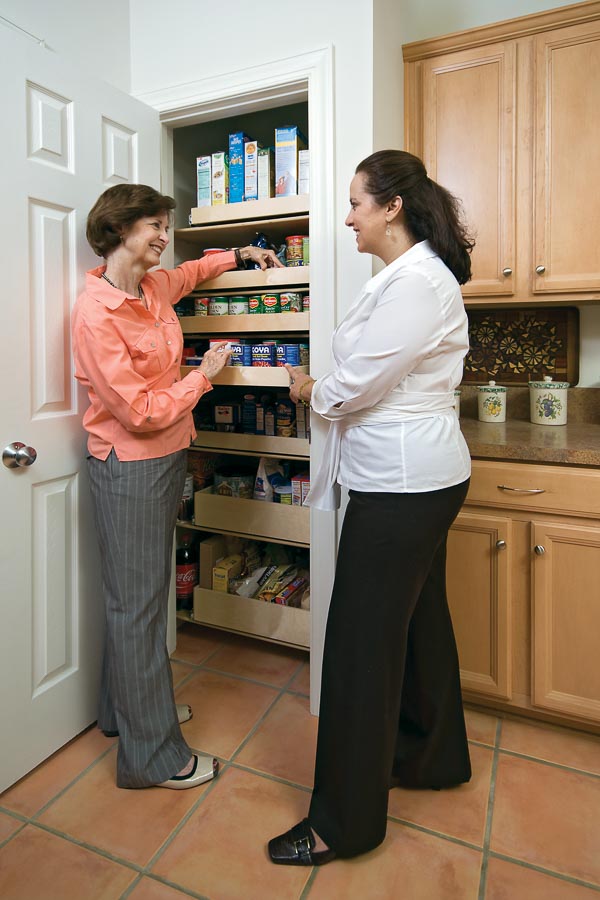 We have built our success on three key factors: 1) We offer customers a superior personalized customer experience and then deliver and install well- made, customized shelving products backed by a Lifetime Warranty; 2) Our experienced corporate teams are committed to providing franchisees with marketing, administrative and business support, as well as training for designers and installers allowing franchisees the ability to focus on growing their business; 3) The business model is designed to scale as franchisees have the flexibility of running their business from anywhere. ShelfGenie has designed a simple CRM for owners to keep track of their business expenses and keep track of their ROI. The CRM allows the owner's team of designers to create 3-D design renderings for customers, as well as the ability to send the drawings right to the manufacturing facility, who in turn ships the customized shelving solutions directly to an installer directly to be built at the client's residence or business.
Available Territories
ShelfGenie covers more than 160 territories in the United States and Canada, but there are 60 territories open and available. The average ShelfGenie franchise owner has more than 2 franchise territories, with each protected territory serving 250,000 households.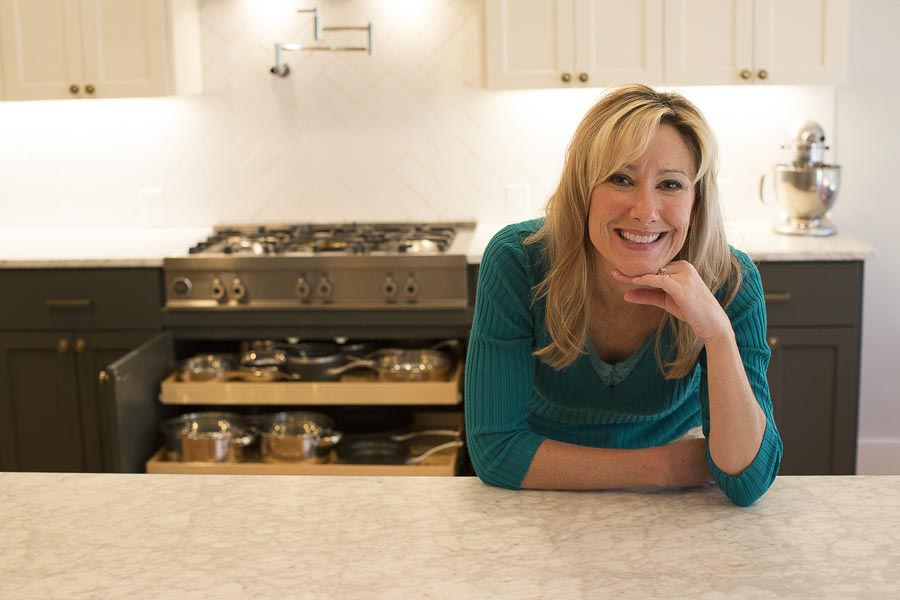 "I like coming into someone's kitchen and giving them that 'ah ha' moment," says Carrie Briskin, a ShelfGenie franchise owner in Detroit and Southeastern Michigan. "I love to show my clients them when they update their cabinets, their kitchens will be a joy to use again. The corporate structure is structured to help you become successful. I do know other people that own other franchises and they are envious of our corporate support. The tools that the corporate team gives you helps you to succeed."
Congrats – we look forward to you joining the team!
See what ShelfGenie is saying
Is this your franchise?
Contact us to unlock your franchise's page to add content and get leads!