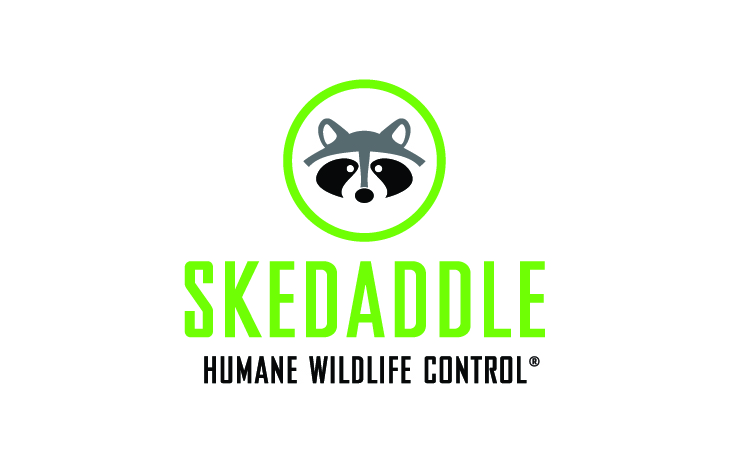 Skedaddle is a humane wildlife control franchise that focuses on removing unwanted critters both professionally and humanely. They offer an abundance of services ranging from assessment and removal to preventing and protecting. Their well-trained Wildlife Specialists along with their gentle approaches have kept the company growing for over 20 years.
| | |
| --- | --- |
| | $75,000 |
| Net worth required | $200,000 |
| Investment | $89,000 - $132,600 |
| | $49,500 |
| Royalty | 6.5% |
| Offers Financing | Yes |
| Units in operation | 30 |
| Founded | 1989 |
| Franchising Since | 2013 |
Own a Skedaddle Franchise - Questions & Answers
What is it?
A humane wildlife control franchise that focuses on many services ranging from asssessment and removal to preventing and protecting
The pioneer of humane wildlife control since 1989
How does it make money?
Clients pay for services provided to them to remove and prevent any unwanted critters
Who is it for?
Someone who is sales oriented with a strong management background
Someone who is customer service oriented
Someone who is respectful of and cares about the well-being of animals
What would you do as a franchisee?
Focus on growing brand recognition and generating leads through partnerships within the community
Hire, manage, and train personnel on business strategies and humane tactics to remove unwanted critters
Skedaddle
Grow with a Humane Wildlife Control Franchise

The History of Skedaddle
In 1989, after his career in the NHL minor league came to an end, Bill Dowd found himself looking for his next career move. After learning an immense amount about wildlife removal and the current inhumane practices in place, Bill founded his own wildlife removal business based on innovative and ethical practices called Humane Wildlife Control, establishing territories in Ottawa and Montreal.
Bill's visionary approach to changing the methodology of wildlife control led the business to exponential growth over the next 20+ years. In 2013, the company was rebranded into Skedaddle Humane Wildlife Control.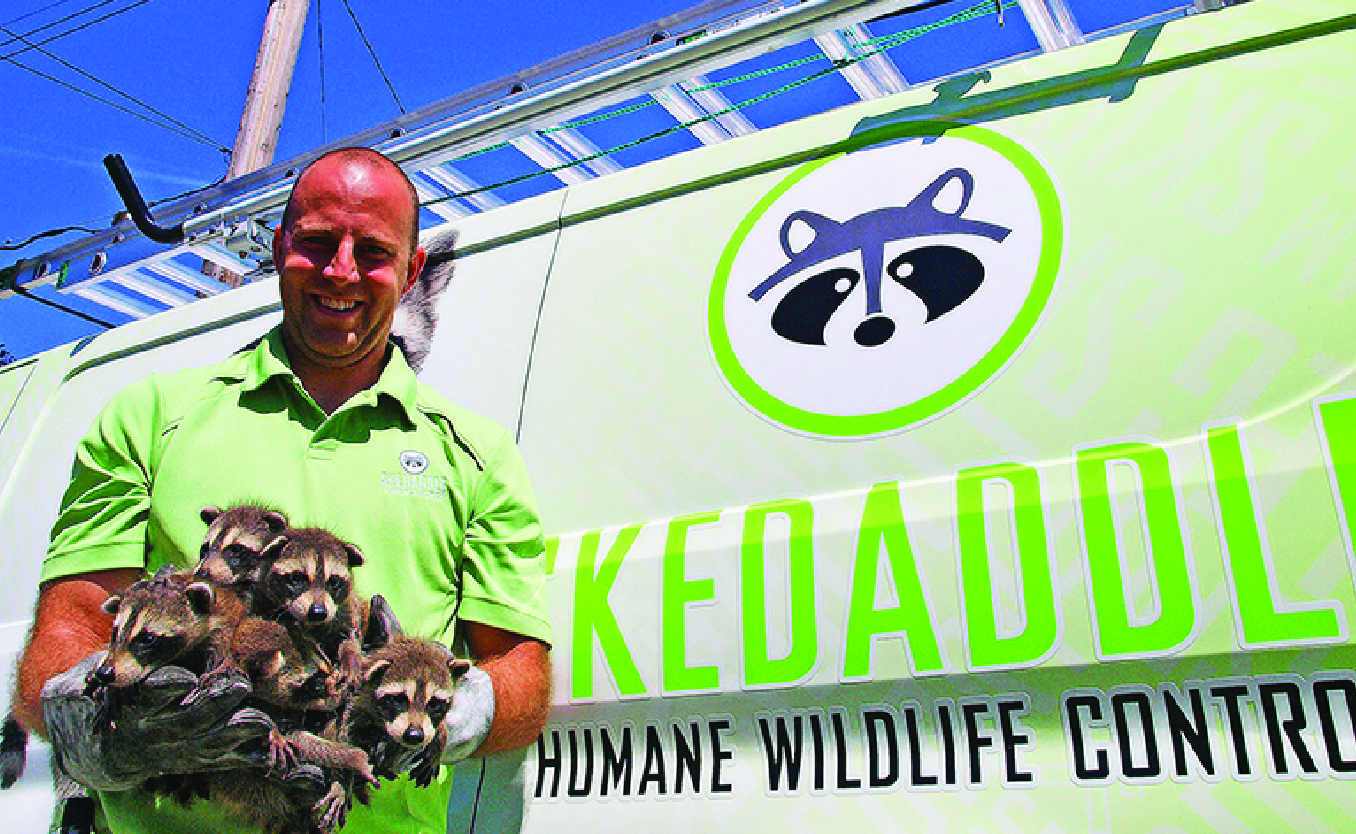 What We Do
Skedaddle Humane Wildlife Control is dedicated to managing all urban wildlife conflicts in a humane and professional manner. We have implemented services such as attic and insulation remediation as well as pioneered mice exclusion, and even developed our proprietary practice of safely and humanely removing baby wildlife with their mothers— "baby box." Our wildlife specialists are fully trained and certified in identifying wildlife issues including attic contamination, entry points and other vulnerable areas on a property.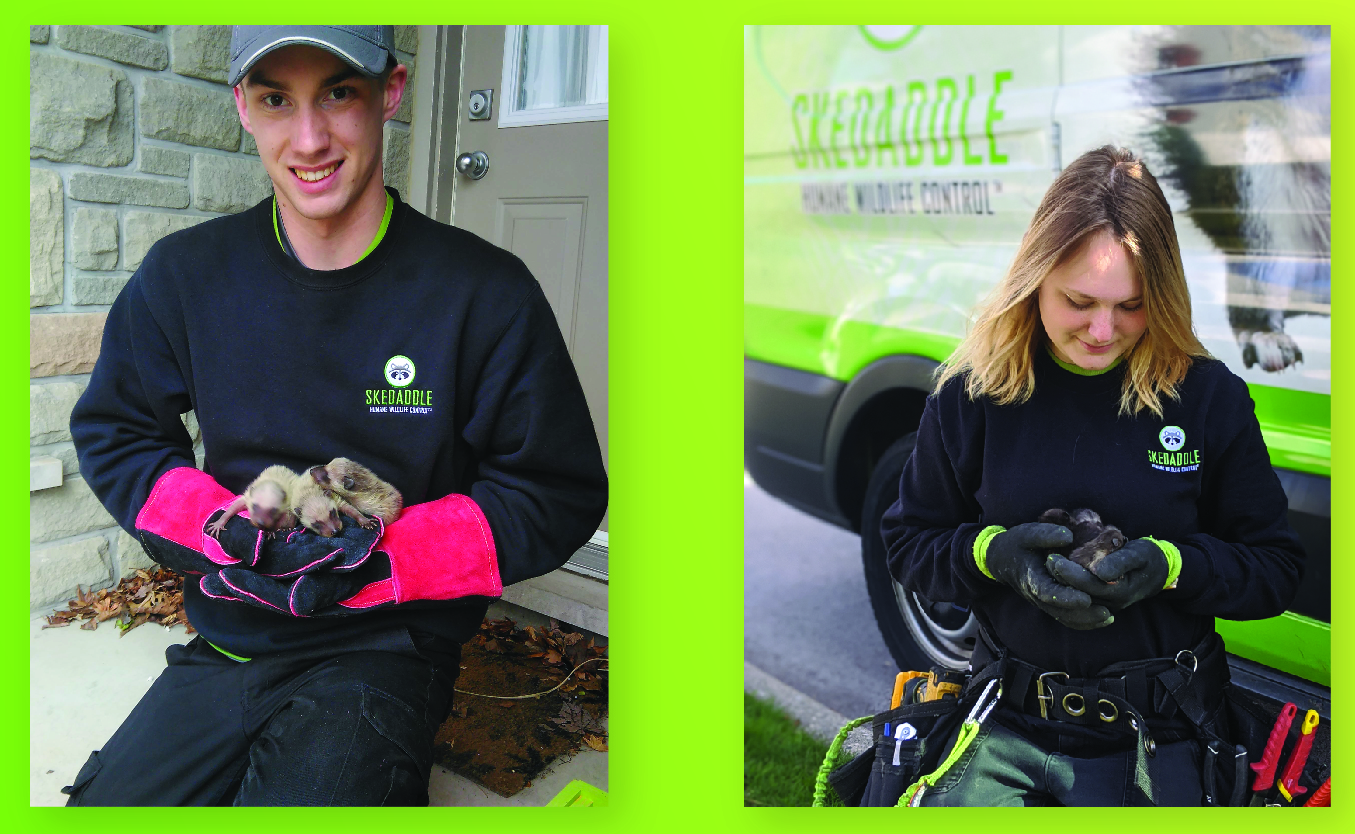 Industry Facts
Home Improvement Industry: $380 Billion, expected to reach $454.6 Billion by 2023
Wildlife and Pest Control Industry: $17.4 Billion, growing 5.2% annually since 2015
Home Improvement spending as a nation has grown at almost double the rate of the rest of the retail sector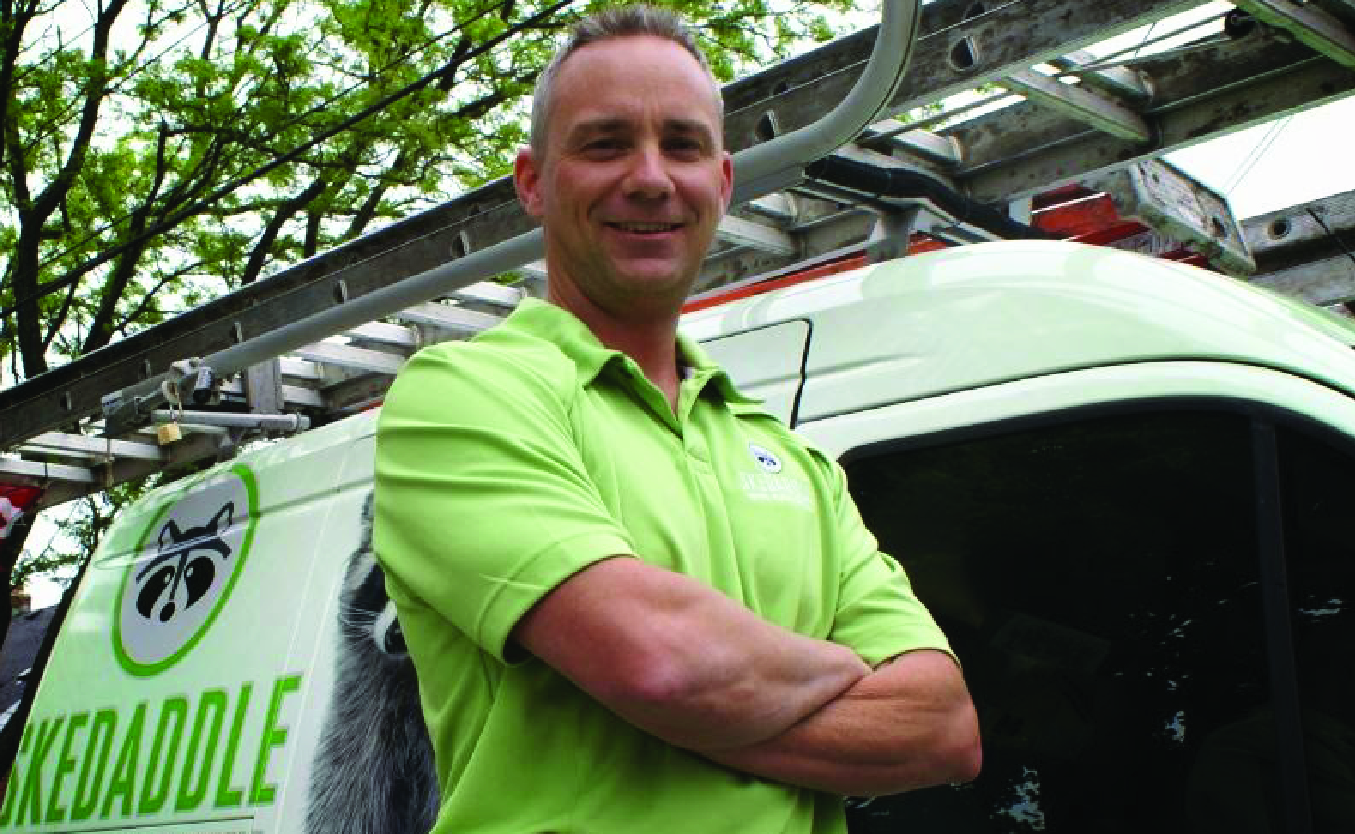 Why Become a Skedaddle Franchisee
Skedaddle is a scalable, home-based business that does well in virtually every market. Not many companies focus on wildlife removal and even fewer do it humanely. Skedaddle is the only franchise that does what we do, meaning more business opportunities for you. No matter the state of the economy, there will always be homeowners in need of help to remove unwanted animals. In fact, 2020 was a record sales year for us since nobody wanted to quarantine with critters! If you are looking to own a business but don't want to get your hands dirty, you have the option to act as an owner-operator or oversee the Skedaddle business on a semi-absentee basis!
Below are some additional benefits of becoming a franchisee: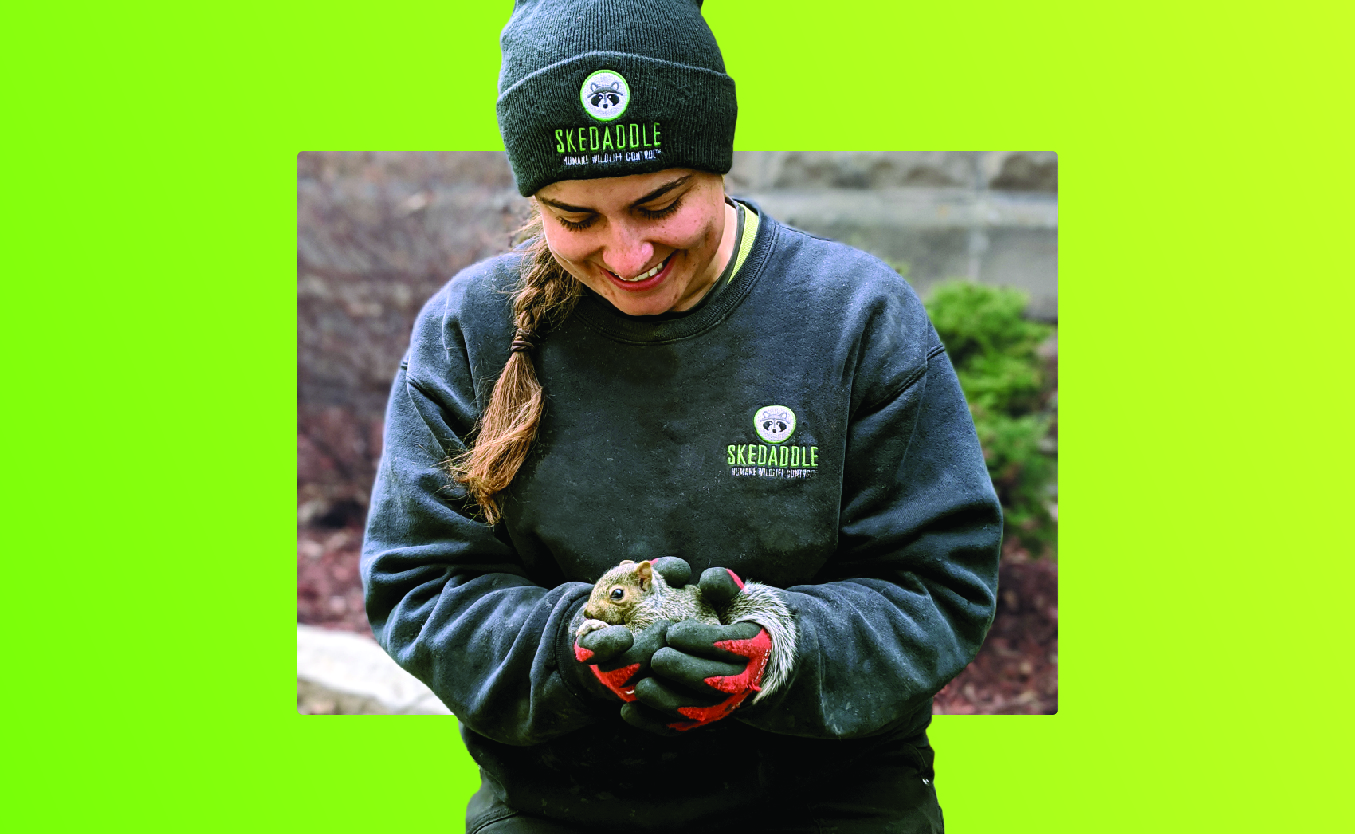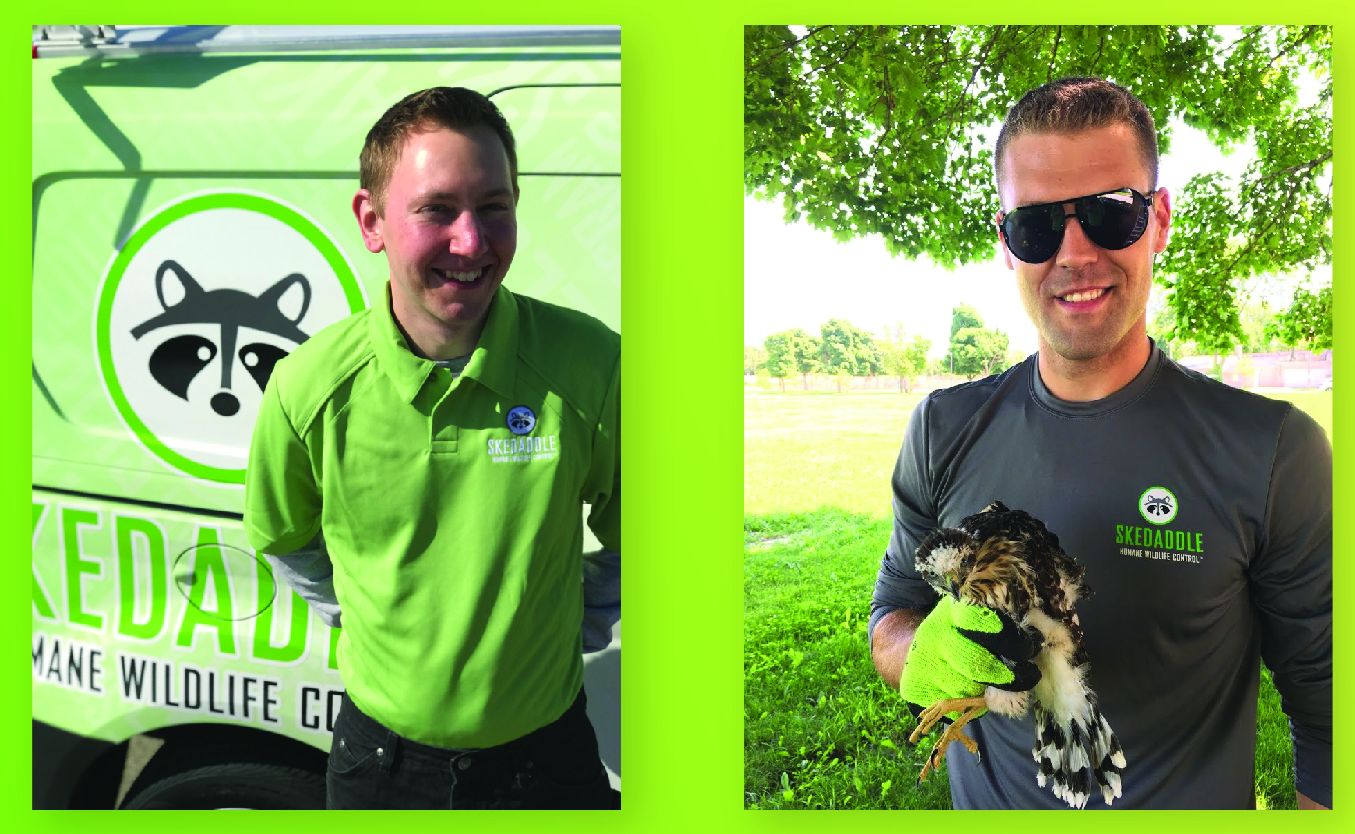 High Demand

Low Startup Costs
Low Competition
Rapidly Profitable
No Office Necessary
Cash Business
Limited Accounts Receivable
Environmentally Friendly
As a Franchisee...
As a franchisee, you will focus on finding and growing strong partnerships to further the brand recognition and generate leads. Skedaddle has a long history of supporting our local community SPCA and Humane Society centers that align with our mission and support the community. This in exchange is an important tool for each franchise to grow your business.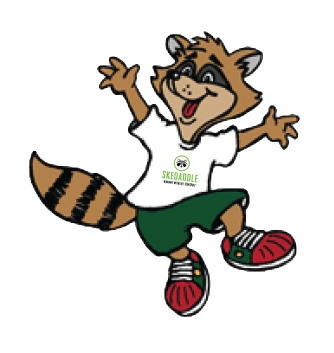 Training and Support
Prior to your comprehensive training, you will be assigned a member of our support staff to guide you through the pre-training and post-opening steps. Training will take place at our headquarters in Hamilton, Ontario where you should expect to learn business basics, accounting, animal removal techniques, the methods for further preventing animal intrusion, safety protocols, sales and marketing, and more. We will provide you with everything you need to successfully take on your first job when you return to your home location.
We have a fully staffed and dedicated call center working daily from 7:30am to 9:30pm. Our toll-free number answers all of your incoming calls with live, English speaking, domestic personnel. The team is highly skilled at pre-qualifying customers and booking the on-site property assessments for you. That information is instantly available for your Wildlife Specialist on their mobile device. This way, you have more time to focus on making money or being with your family each evening or weekend.

Our Ideal Candidate
A sales oriented individual with a strong management background
Enthusiastic and customer service oriented
A growth minded person and a drive to build an empire in your community
Request More Information Today!
Is this your franchise?
Contact us to unlock your franchise's page to add content and get leads!