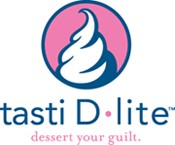 Tasti D-Lite is a long-running, New York-based frozen treat franchise opportunity offering consumers a lower fat, lower calorie and lower carb swirl that is loved by shape-conscious women the world over. Formulated by an ordinary woman who wanted an alternative to guilt-laden ice cream binges, Tasti's unique ice cream flavors and smoothies spawned a franchised retail concept that capitalizes on people's love for frozen desserts and the movement toward healthier living and eating. The Tasti D-Lite franchise system features a proprietary product, a simple operating model, and a management team with over 300 years of franchising experience. Tasti D-Lite presents a rare opportunity for passionate entrepreneurs to grow a business around something they truly love.
| | |
| --- | --- |
| | $70,000 |
| Net worth required | $250,000 |
| Investment | $240,500 - $440,000 |
| | $15,000 |
| Units in operation | 52 |
An Established, Beloved Brand
Starting in 1987, Tasti D-Lite grew from its roots in New York City mostly by word of mouth in response to a large and loyal customer base who lined up day and night to get their Tasti.
Over the past 20 years Tasti D-Lite has become the favorite guilt-free daily indulgence of celebrities, supermodels and anyone who values their health – and cares about their shape. Thanks to exposure on highly-rated TV series like Sex and the City, The Apprentice, 30 Rock and appearances on other programs including The Tyra Banks Show and The Today Show, Tasti D-Lite's popularity has grown across the country and around the world.
Dramatic Growth in Process
Tasti D-Lite is a retail platform that serves great-tasting, guilt-free treats and snacks. With plans to build a global 500-unit franchised network and become the number one "good-for-you" frozen treat brand in the world, Tasti D-Lite has a bold vision. Today the franchise has over 50 centers and has already secured commitments to open more than 300 additional locations in the coming years.
Innovative Franchise Program
Particularly in today's world of "me too" brands, the Tasti D-Lite concept is truly unique.
The franchise offers:
a proprietary product
custom-made store decorations / hardware
an established, well known and beloved brand
a simple operating model
All of these elements combined present a rare opportunity for qualified, savvy entrepreneurs to fulfill a dream of building their own business around something they can believe in and be proud of.
The franchise is expanding rapidly and is now offering:
Single and Multi Unit Franchises
Area Developer Opportunities
International Master Franchises
Eating right is not a new idea. But sometimes it's pretty hard to do. For more than 20 years, Tasti D-Lite has been making it easier to eat less and still feel completely satisfied.
Is this your franchise?
Contact us to unlock your franchise's page to add content and get leads!