Teriyaki Madness
Franchise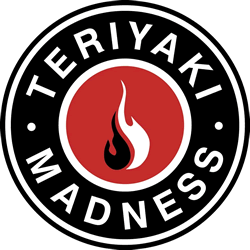 Teriyaki Madness is a fast-casual Asian inspired restaurant. Teriyaki Madness has a business model geared toward delivering franchisees serious income potential by providing a unique food alternative in the fast-growing Asian food sector at half the cost of the average fast casual restaurant. More about the cost of owning a Teriyaki Madness franchise below.
| | |
| --- | --- |
| | $100,000 |
| Net worth required | $400,000 - $1,000,000 |
| Investment | $350,000 - $500,000 |
| | $40,000 - $100,000 |
| Royalty | 6.0% |
| Units in operation | 54 |
| Franchising Since | 2005 |
Own a Teriyaki Madness Franchise - Questions & Answers
What is it?
Build-your-own fast-casual Teriyaki restaurant
Fills an underserved niche for healthy, asian food options
How does it make money?
Revenue comes from dine-in and takeout orders
Who is it for?
Someone who has restaurant experience and loves quality fast food and Asian food
Those with strong leadership skills
Anyone looking for a multi-unit expansion
What would you do as a franchisee?
Your job will be to manage the business side of the restaurant
You'll hire and manage a team, and expanding your customer base through marketing
Teriyaki Madness
Teriyaki Madness is a fast-casual restaurant concept serving up quality fresh, healthy and flavorful Asian food in a hip atmosphere. Teriyaki describes the flavor and cooking style while Madness refers to the state of mind our customers enter because they just can't get enough! Euromonitor International declared Asian food the Global Hot Trend and the fastest growing food segment showing nearly 500% growth since 1999, as much as the next four food categories combined! Our food is made fresh to each order, totally customizable and ready in 5-7 minutes. Customers can get the traditional teriyaki bowl with rice, veggies and a protein or can customize their order to be healthier by opting for veggies, no rice, plus a protein. TMAD's food hits on the biggest current trends by providing Asian food with healthy options.
With the Teriyaki Madness franchise owner program, one has an extraordinary opportunity to own a restaurant at a reasonable cost between $270,699-$596,850 with a proven AUV of $1,096,047. Management by a seasoned group of fast casual executives combined with a mature business system paves the way for Teriyaki Madness' growth. TMAD has Same Store Sales growth of 6-23% year over year (6 of the last 7 years).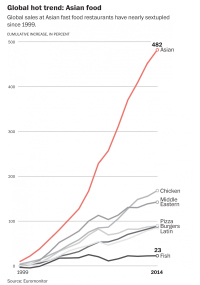 Our Food:
Unique Meal Alternative: Big Bowls provide a delicious, healthier, and more fulfilling alternative to the usual fast food experience of burgers, subs, and pizzas. Simple, proven and replicated concept with best-in-class economics.
Raving Fans: Fresh, natural chicken, quality ingredients and our house made sauces allow us to customize for more flavorful food made fresh to order in big bowls. Customers LOVE that there is REAL food in our food!
Fast Growing Segment: The "Asian" food segment is poised for massive growth as consumers are fascinated with Asian cuisine with a nearly 500% growth in the Asian food trend since 1999. You are also able to take advantage of the growing trend for healthier eating. 6-23% YOY SSS growth (6 of the last 7 years)! Our customers love us!
We're looking for franchise owners who:
Love of Food, Especially Asian!
Restaurant/Service Industry Exposure
Strong Leadership Skills with an 'open book' mentality
Ability to Manage a Team
Strong Desire for Expansion with a Multi-Unit Mindset
Is this your franchise?
Contact us to unlock your franchise's page to add content and get leads!