Thaï Express franchisees all share the same passion. We are looking for dynamic, openminded individuals or groups that have good organizational skills and experience, as well as the ability to motivate others to accomplish great things as a team
| | |
| --- | --- |
| | $150,000 |
| Net worth required | $400,000 |
| Investment | $381,900 - $604,000 |
| | $25,000 |
| Units in operation | 285 |
You've Got Taste
Thai express is the leading Thai quick-service restaurant in North America. Our success is rooted in combining traditional Thai cuisine with new-world design and flavors.
We strive for excellence and take great pride in the food that we prepare. It is our belief that great food can only be made from the finest and freshest ingredients.
Why Thai Express?
Exotic flavors have been heating up Canada since 2004, making Thaï Express the leading Thai quick-service in the world.
The Explosion of Thai Express onto the quick-service restaurant market has resulted in the opening of new locations every year. Thaï Express has been busy expanding and currently has 270+ locations across North America and Internationally. New locations are popping up everywhere! Our formula of good food quality has proven successful and taken us far. Overseas, in fact, Thaï Express now has 15 locations open in Bahrain, Dubai, Morocco and United Kingdom. We now have several locations in development in the U.S. and growing
We strive for excellence and take great pride in the food that we prepare. It is our belief that great food can only be made from the finest and freshest ingredients.The architects of Thaï Express food restaurant have recognized that now is the time to capitalize on our attractive and trendy concept. They have married the notion of quality Thai cuisine with the ability to serve our clientele in a fast-paced environment.
Our vision of success is to always exceed expectations by offering a tasteful variety of authentic Thai cuisine prepared and served by well-trained and motivated team members. The perfect ingredients for a memorable experience!
At Thai Express we are committed to achieving superior customer satisfaction by providing a wide variety of inexpensive products in a trendy atmosphere with genuine and timely service.
Long-Term Growth Opportunity

Thai cuisine and related products are conclusively increasing in popularity and reputation. Market analysis confirms that Thai Express franchises are very positively forecasted and received in all markets targeted. Currently, the franchise is in very high demand due to positive feedback and increased market exposure.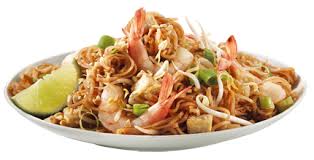 Interesting Data
When asked what international foods would you like to see more of in a Simon Fraser University survey, 48.14% of the respondents specified Thai.*
From 2004 to 2009, Asian cuisine (excluding Chinese) experienced the third largest Common Average Growth Rate in market share at 3.3% with respect to the purchase of ethnic food in the U.S. Asian cuisine also held the third largest market share of the Ethnic food Market with an 18% share of sales.**
Ready For a Challenge?
Thai Express franchisees all share the same passion. We are looking for dynamic, open-minded individuals or groups that have good organizational skills and experience, as well as the ability to motivate others to accomplish great things as a team. If you think you are one of these individuals and you are prepared to invest your money in a project that can make full use of your talents, this may be the business opportunity you have been waiting for.
Note Simon Fraser University, Food for Thought Survey 2012 * Agriculture and Agri-Food Canada, The Specialty Food Market in North America 2012.
See what Thai Express is saying
Is this your franchise?
Contact us to unlock your franchise's page to add content and get leads!